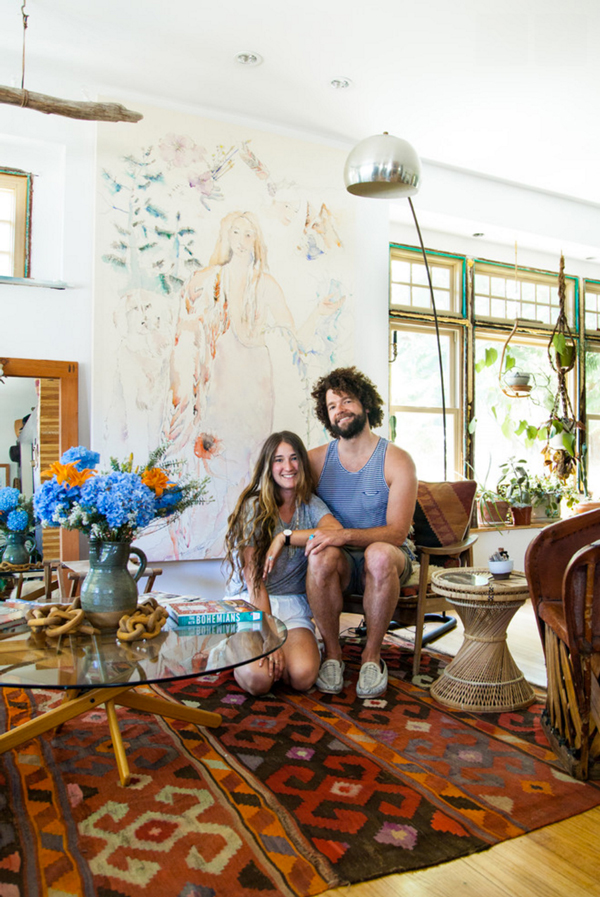 If you follow me on Instagram, you might be familiar with Justina Blakeny and her Jungalow (and if you're not, please go check her out. Now.). Although this isn't her house, I mention her because this house tour speaks her very unique design language.
The owner, artist Adam Porterfield, purchased the fixer-upper and rehabbed it from the studs on up along with his girlfriend Emily Katz. When it came to the design of the home, Katz says she took a lot of inspiration from 1970s interior design books, which emphasized rooms overflowing with plants. Let's take a look: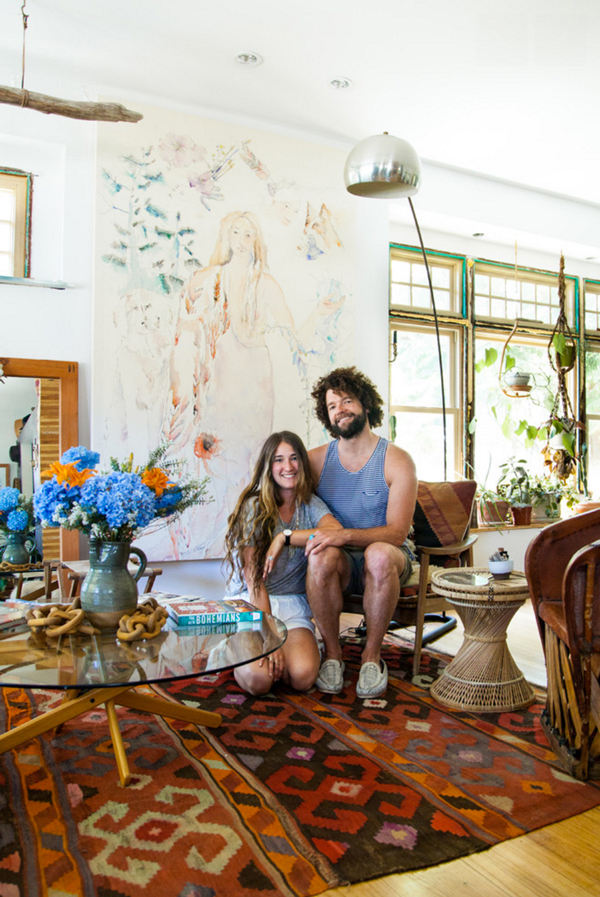 Looking at this home, one thing's for sure: with over 100 indoor plants in their home, you can't escape the green. The plants by themselves even become a focal point of the decor.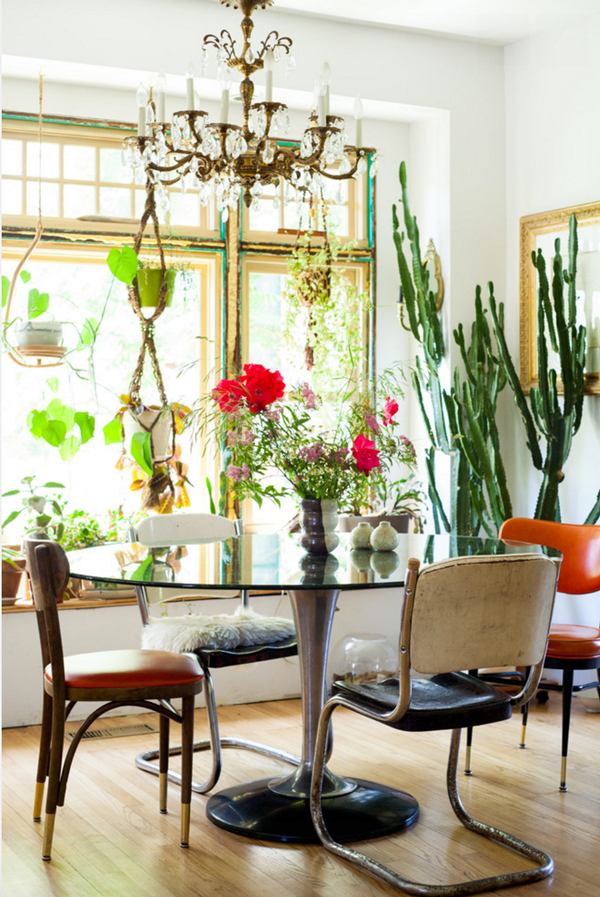 As a homeowner with not one indoor plant, I must say- I'm feeling inspired to paint my thumb green and go buy some succulents, like these beautiful sonoran cactus plants.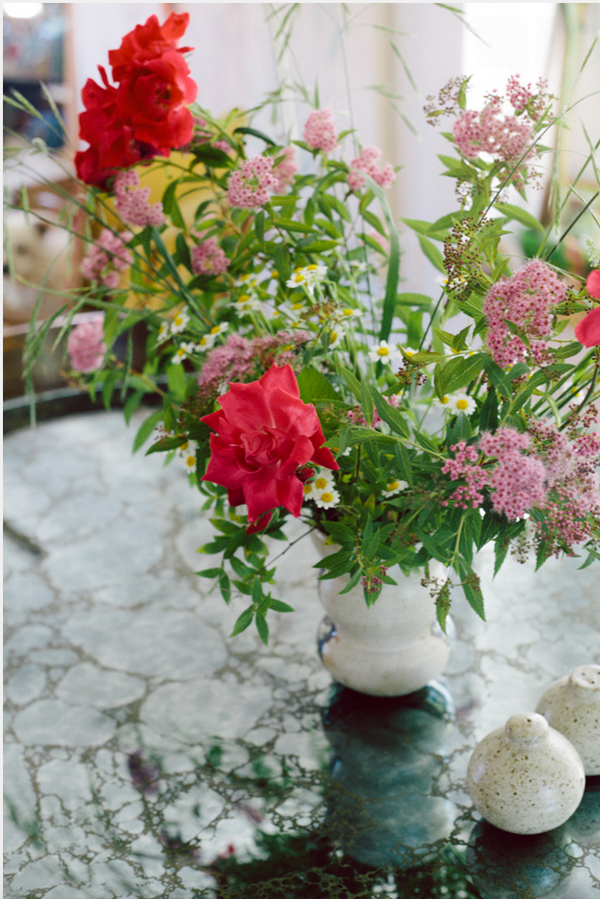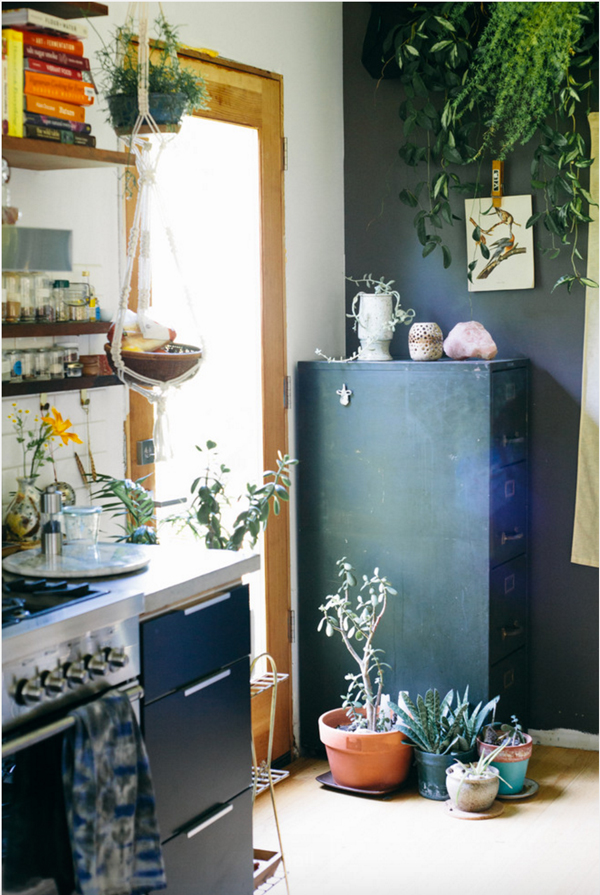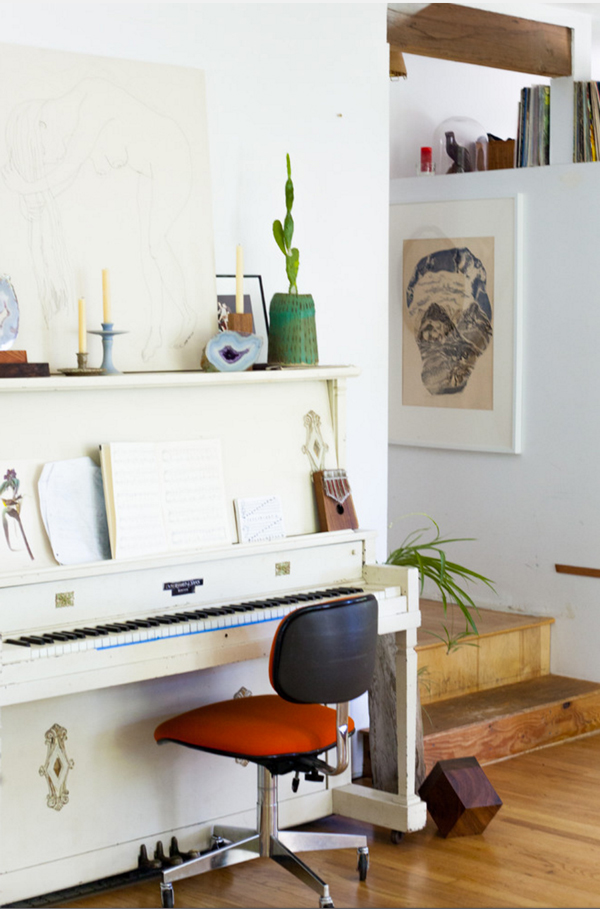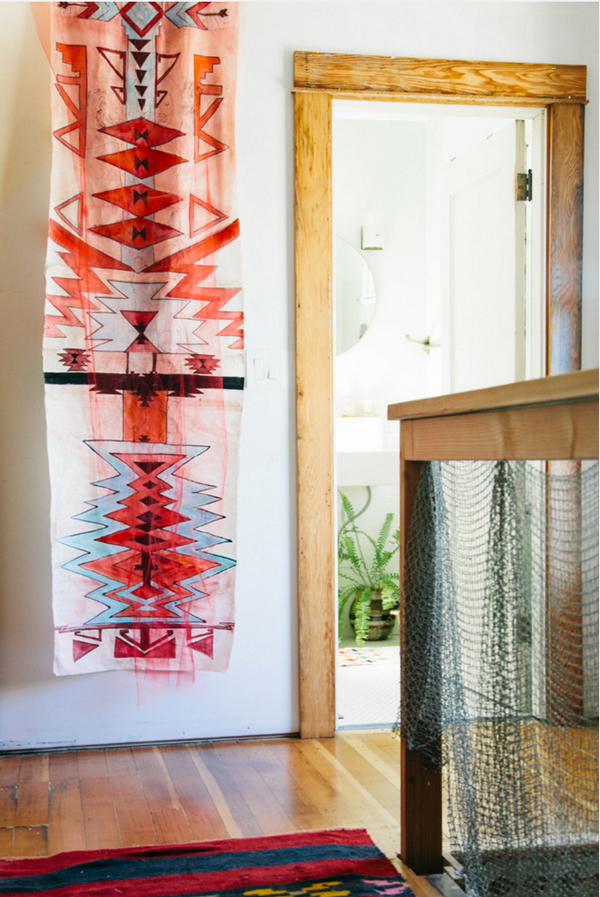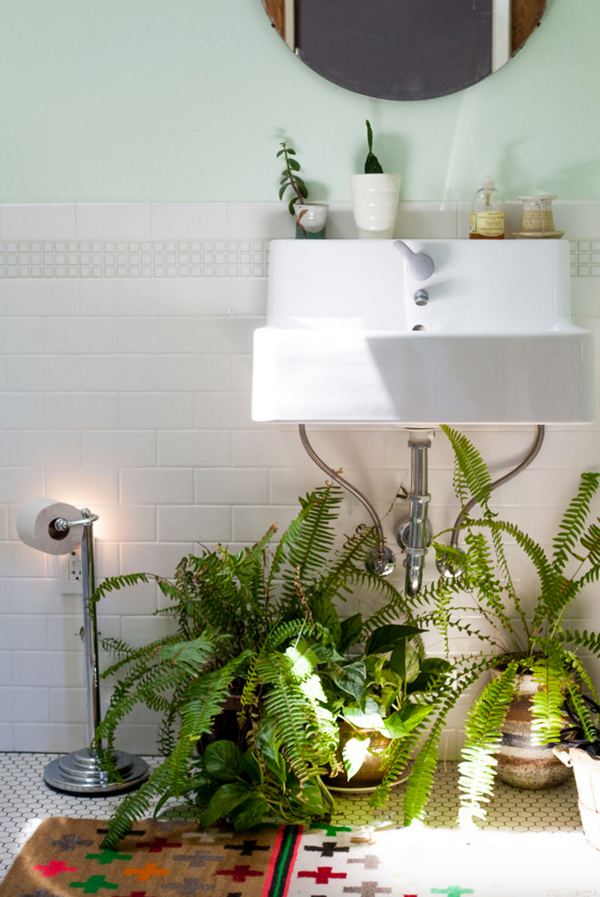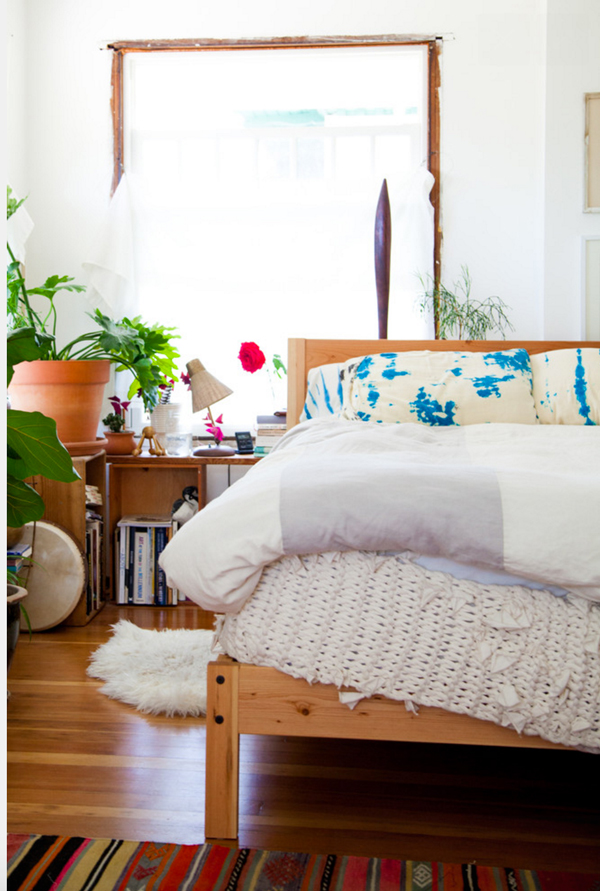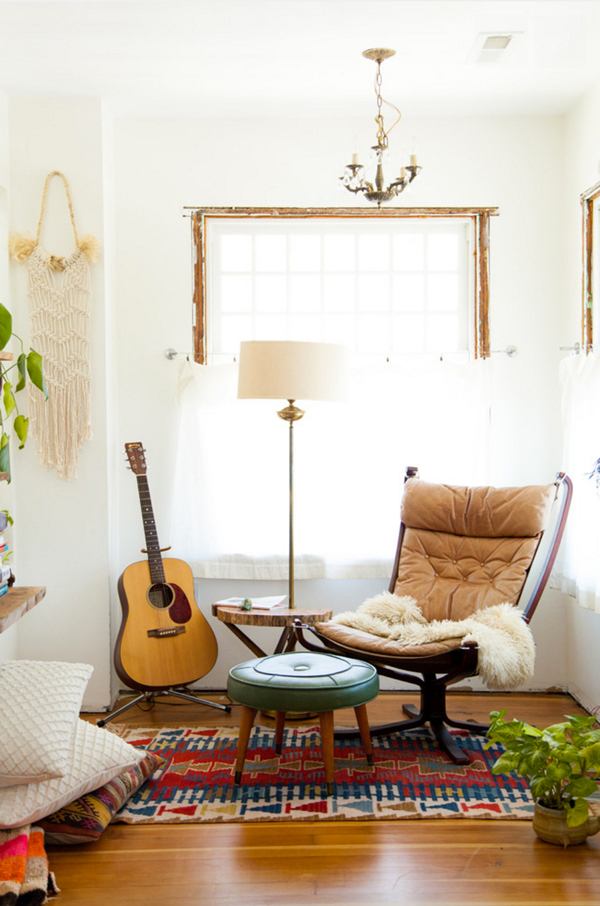 All images via A Darling Felicity Photography for Houzz