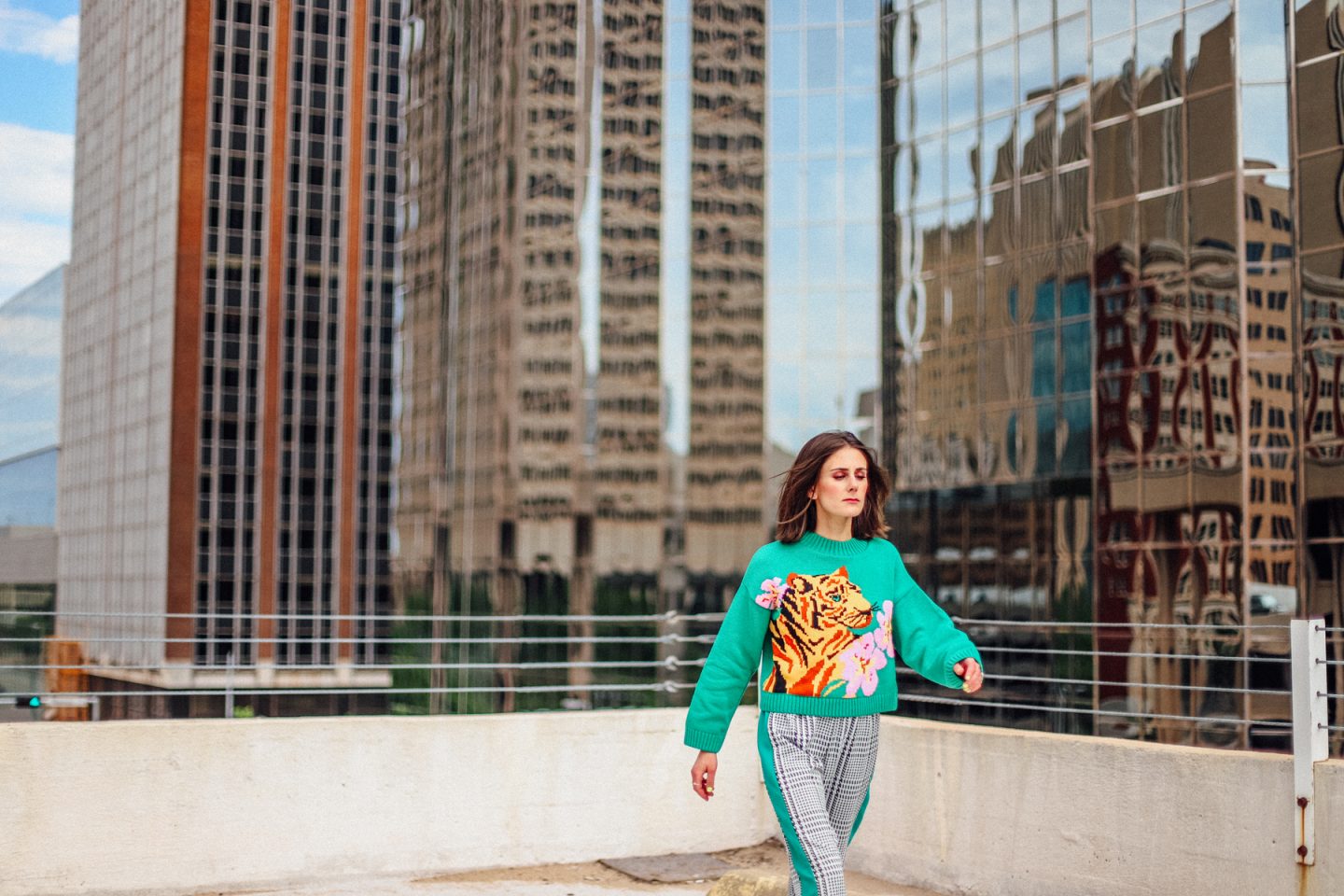 ---
As Spring comes to an end and Summer draws near (and the 90 degrees plus temps), I'm sure sweaters are probably the farthest thing from your mind right now. I'm one of those strange people that thinks sweaters are to be worn year-round. Apparently, I'm not the only one, since every retailer seems to churning out the cutest sweaters right now.
The key is finding the right knit gauge, fabric weight, and fiber for the temperature! Here are some of my tips for finding the perfect summer sweater:
1. Go For A Loose Gauge
When looking for the perfect summer sweater, I often look at the gauge (or tension) of the knit. The larger the gauge, the more air the sweater is going to let in. One way to tell if a knit has a loose gauge is to hold it up to the light. If you can see light through the knit, then you are probably good to wear that puppy out to your favorite summer festival.
2. Opt For Lightweight Knits
Probably the most obvious of my tips, and one that often goes hand-in-hand with tip #1- the lighter (or less dense) the knit or fabric, the less heat it will trap!
3. Chose Breathable Fibers
If there's one tip to take note of, let it be this one. Because it doesn't matter how lightweight your knit is if it's made of 100% polyester. Before you purchase your sweater, take a look at the composition of the fabric. Some summer-approved (read: breathable) fibers to look for: cotton, silk, rayon, bamboo, and linen; and, dare I say, wool, depending upon the gauge of the knit and weight of the fabric.
I've rounded up a few of my favorite summer-ready sweaters to get you ready for the coming months! To see my top picks, scroll down to the bottom of this post.