Alright, T. Swift- my turn. I was born in 1985. That means I'm 31 (I'll be 32 in August), and I've lived a full three decades. So now that we've gotten that out of the way… I saw this shirt and pretty much felt like I had to buy it (nevermind the fact that it's super cute, and I loved the waist-tie detail), but when I was in the store, I truly thought to myself: if I, along with all of the other 31 year olds, don't buy this shirt, then who will? The people born in 86? or 92? Exactly. So that was 45% of the reason why I bought this shirt. I'm guessing I'm not the only one who felt this way, because there's only one size left in stock online.
Once the shirt arrived, I ran into a slight problem. My belly. I'm 15 weeks along, and this baby is growing fast. What would normally be a cute crop top on my non-pregnant self was, well, awkward on my pregnant one. I remedied that by tying a gray sweatshirts around my waist, and paired it with my all-time favorite pair of high-waisted black cutoffs. They fit so well, even pregnant. They come in 18 different washes (18!!!), and are usually part of a BOGO deal. In fact mine are on sale for $29 right now. Anyway, I highly recommend them!
Let's move on to the sneakers. You all know I love my kicks. I wear them more than I do almost any other kind of shoe because they look good with everything- from dresses, to shorts, to jeans. I've been looking for a black pair to add to my collection, and found these puppies from Greats. I wish there was a feature where you could virtually try on shoes because you'd be able to experience for yourself just how comfortable they are. How comfortable you ask? I feel like I have a little extra spring in my step when I wear them- almost like I'm walking on little clouds. I love how the thick sole gives them a bit of a sporty twist, but the Italian leather uppers makes them dressy enough to wear with slacks or a dress.
To finish off this casual summer look, I grabbed these wayfair-style shades, my brand new Skagen watch (I'm loving the mesh strap for summer!), this convertible back pack that has seen so much wear (the silver version is sold out, but I've linked to the gold version here).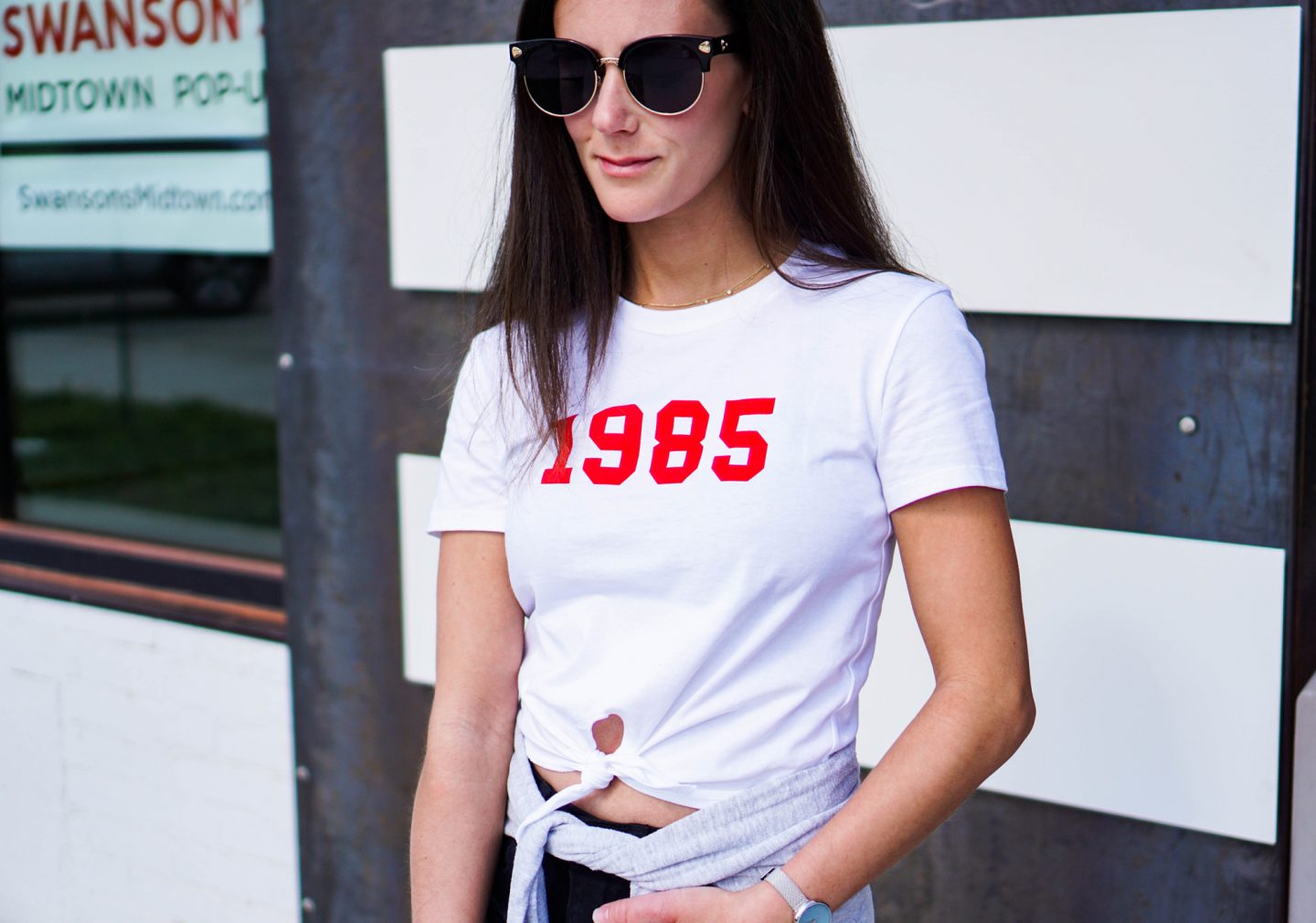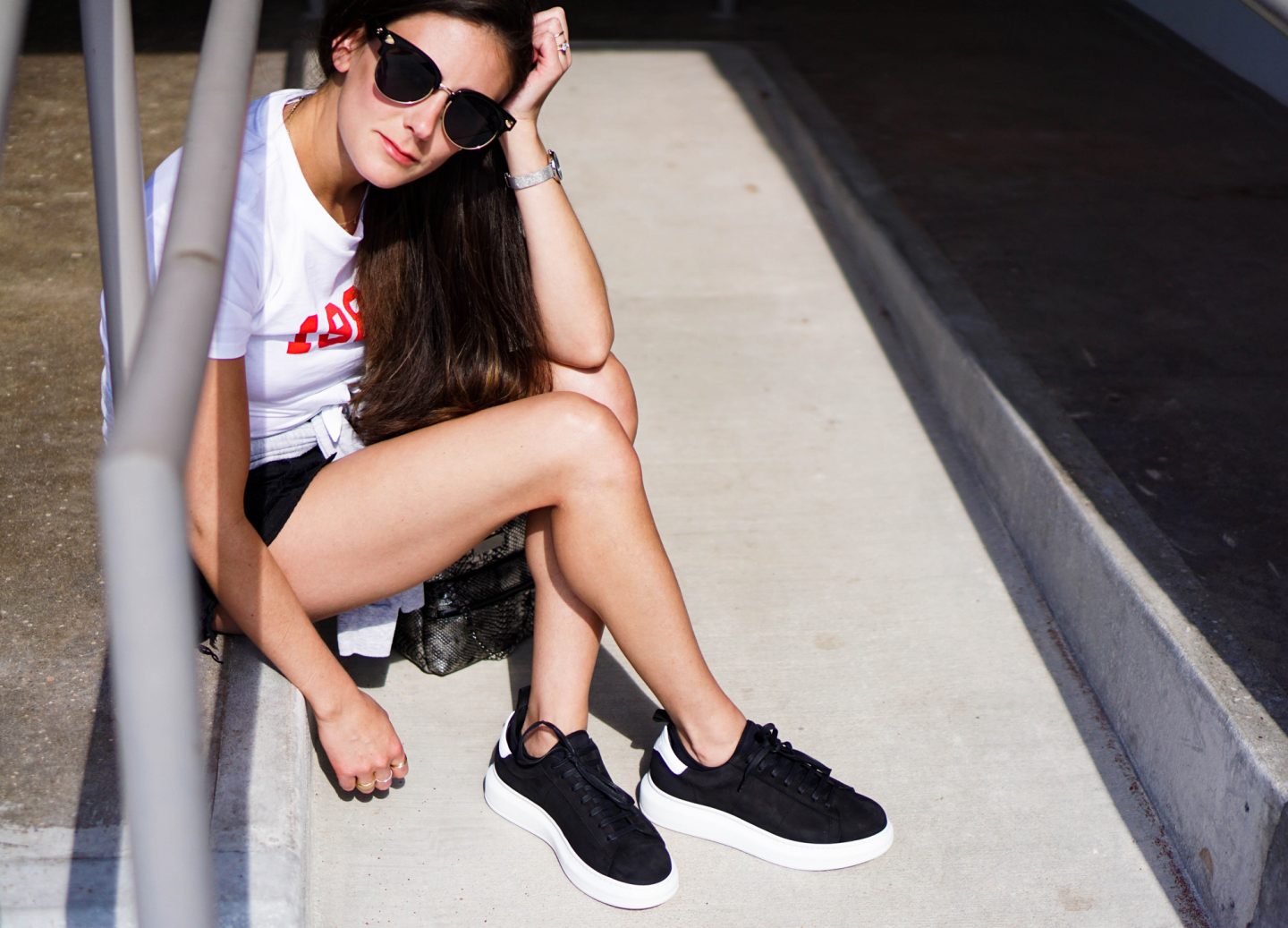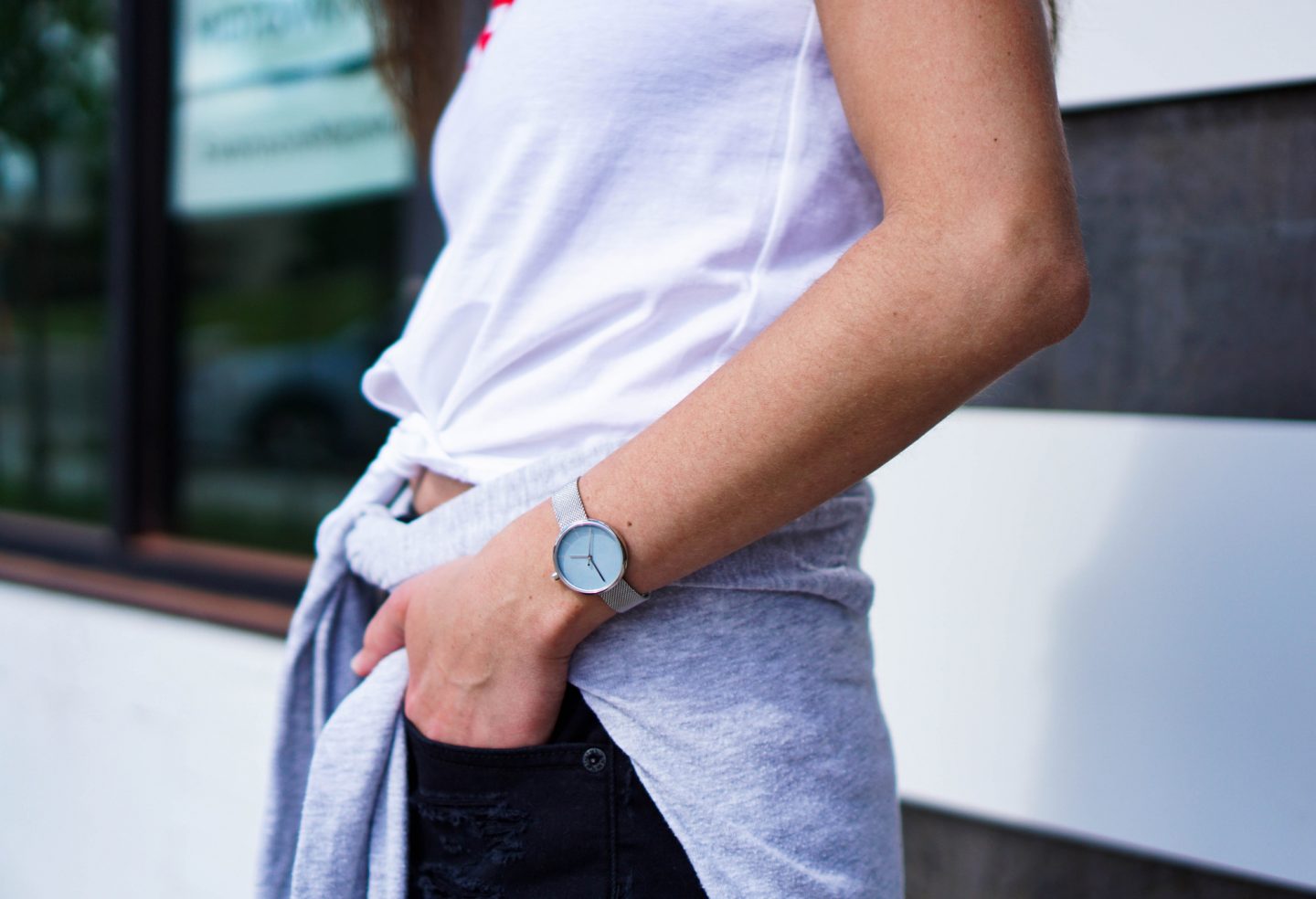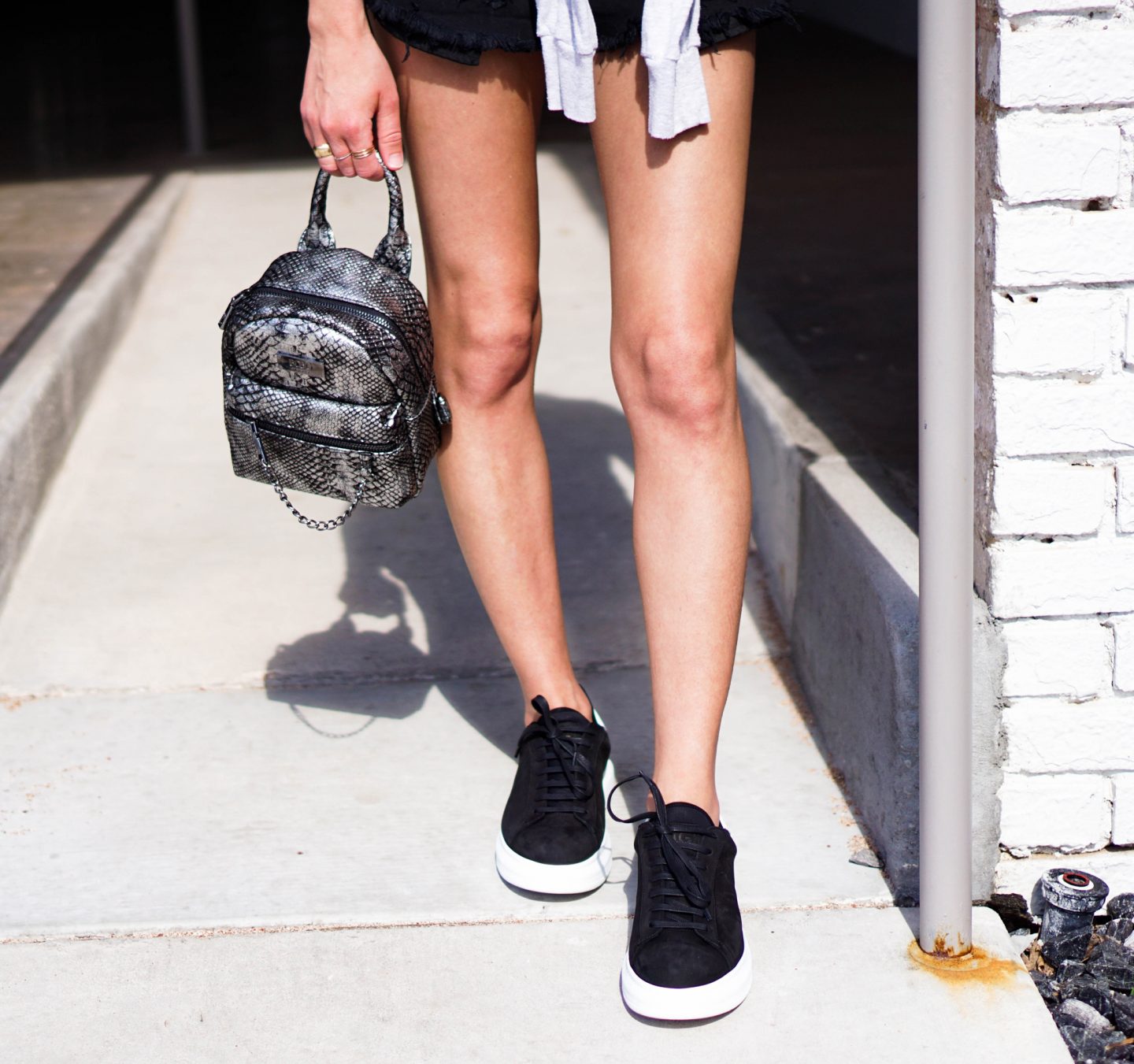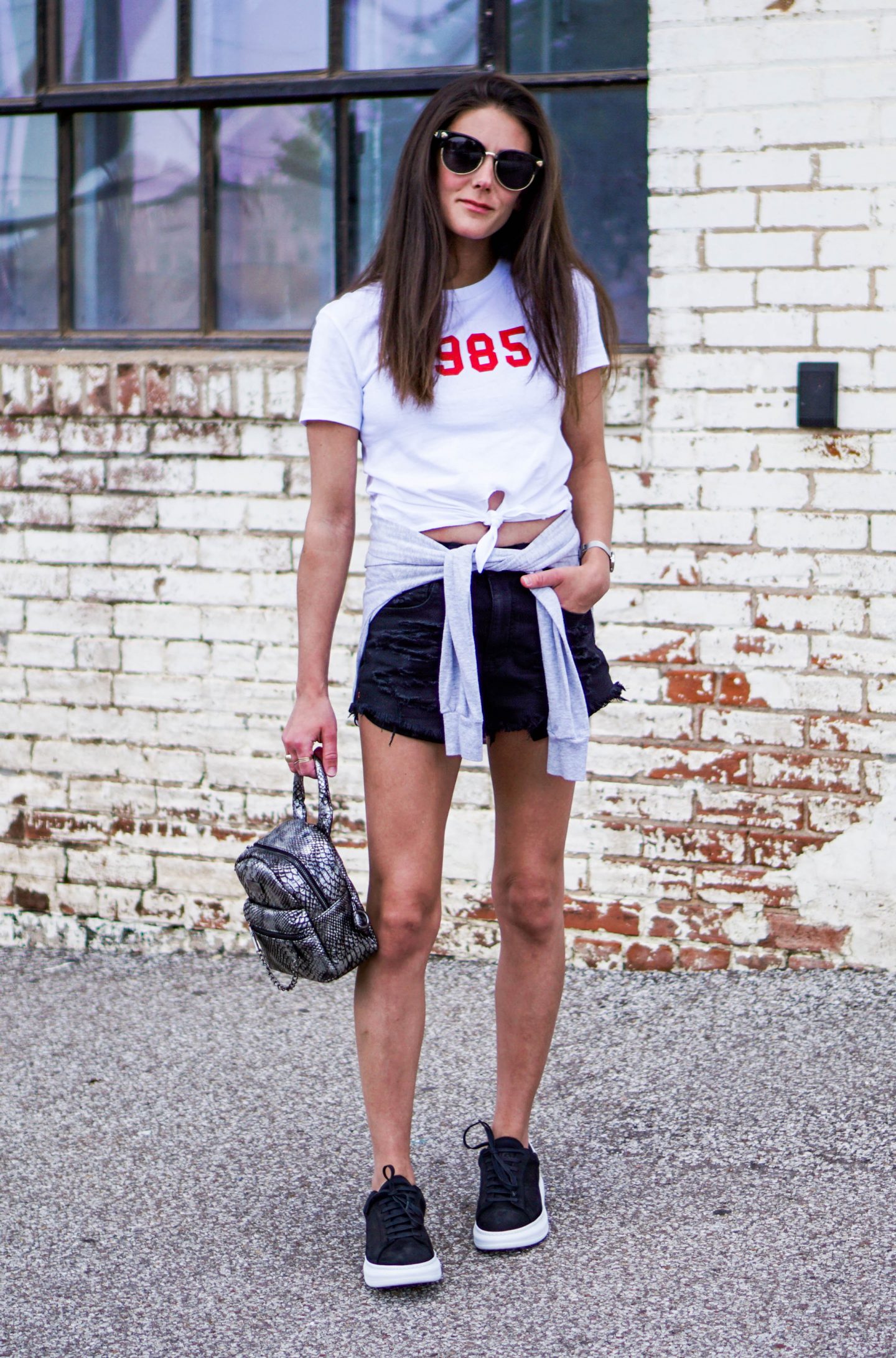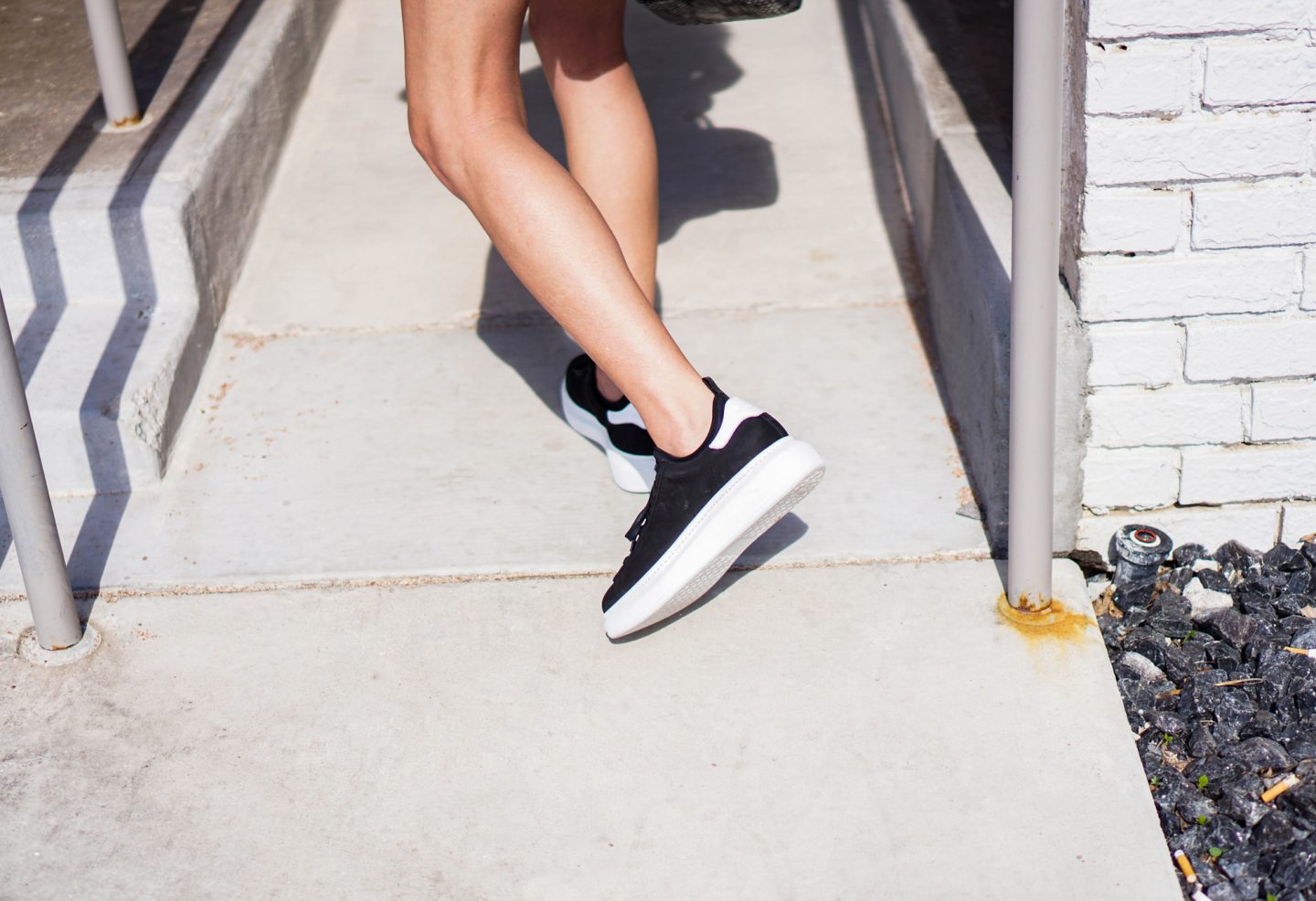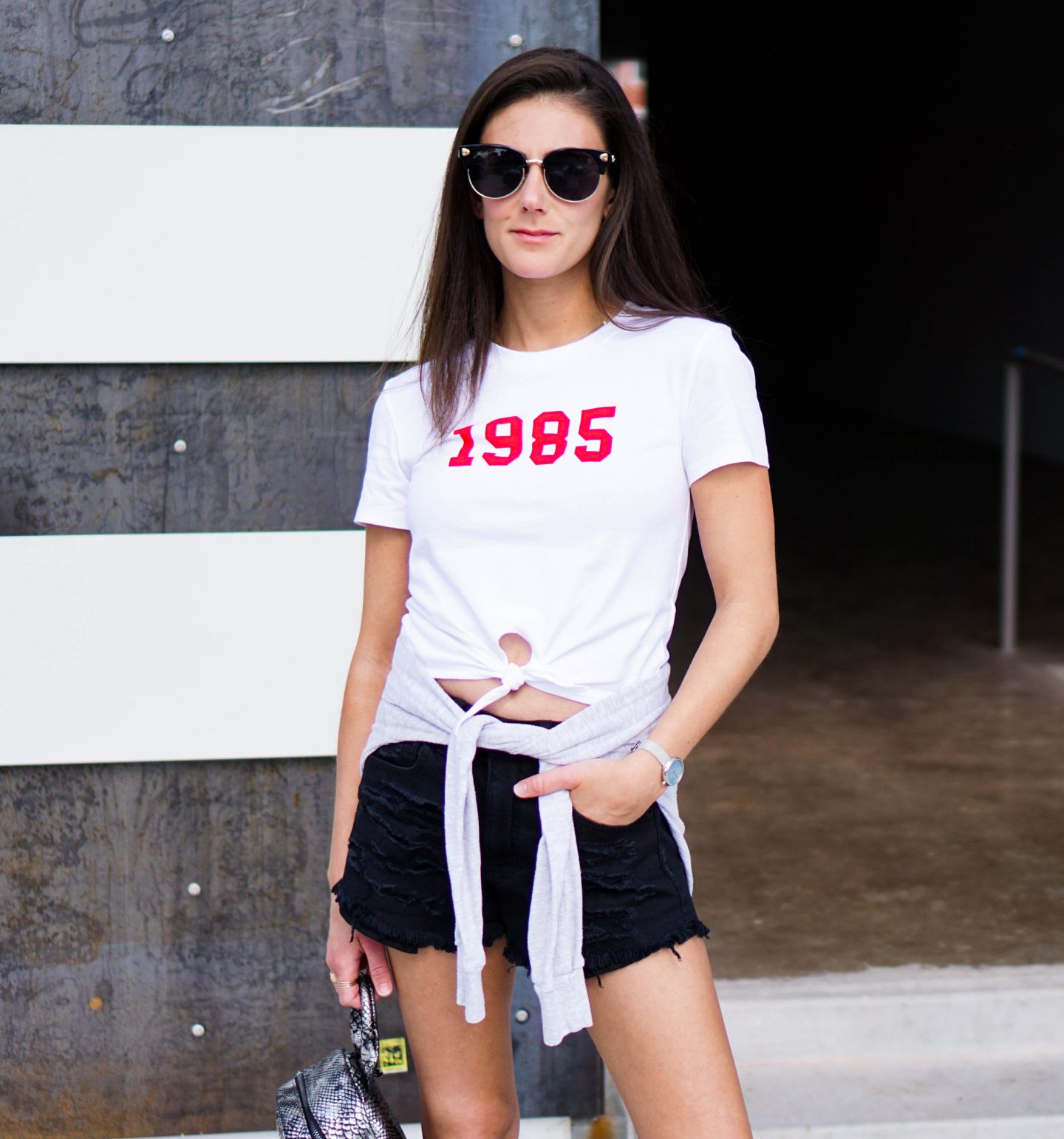 1985 Tee // Leather Sneakers // Black Cutoffs // Black Shades // Skagen Watch // Handbag (silver sold out, gold version here)