Today, I'm on a sheet rant. I think yesterday's post featuring Kip & Co founder's house tour was the tipping point, though I would argue that the frustration has been building in me for some time.
It all started four years ago when I was building my wedding registry. I was on the hunt for unique, fun, printed sheets for our soon-to-be bed. I had even registered for items from West Elm, which I would consider to be a bit more design-forward than its counterparts (Pottery Barn, Crate and Barrel, cough cough). But even then, other than stripes and the occasional mini anchor print, West Elm offered me nothing.
Then I tried others:
– Target: Quality was a major let-down here. So were the prints; they faded after one wash.
– Zara Home: Now I love me some Zara Home but they rarely sell printed sheet sets where both the flat and fitted sheet are printed. Often times, they'll sell just a flat sheet with a print, and then solid cases and fitted sheets.
– Pottery Barn Kids: The prints are just a little too juvenile.
Clockwise from top left: 1 // 2 // 3 // 4
… and then there's Land of Nod, which I would argue has the cutest sheets by a long shot out of all the big box brands.
Guys, I feel that as a grown woman, I should not have to turn to Land of Nod as my go-to for cute sheets for my adult bed! I mean, there is a reason why L.O.N.'s sheet sizes stop at a Queen size… because they are not meant for adult beds!!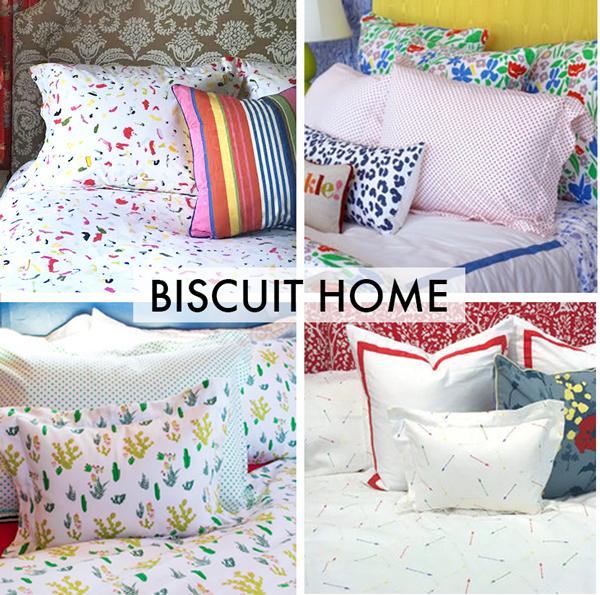 The only U.S. boutique brand I have found to have cute bedding is Biscuit Home. And designer/owner Bailey McCarthy definitely understands what good bedding is all about. Her line features a great mix of sophisticated, and yet still playful bedding filled with colorful prints and patterns.
And then, somewhere between my wedding registry and my quest to find cute bedding, I discovered that Australia is home to some of the best damn bedding lines around. But I must confess something: they, too, are all children's brands.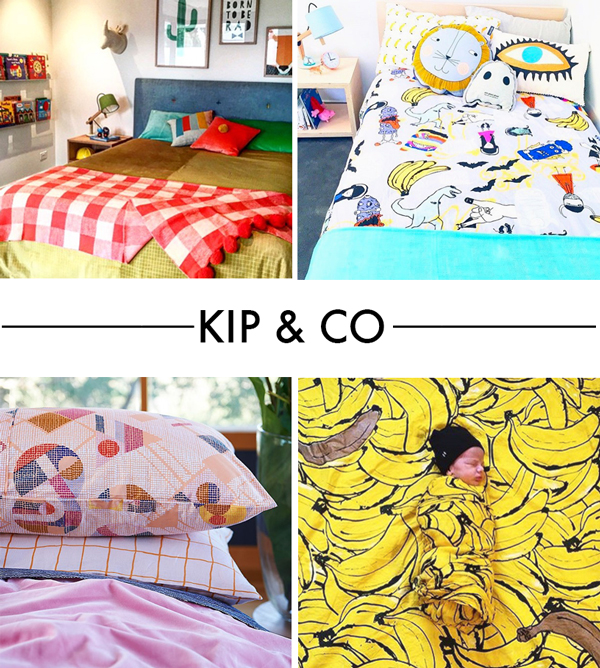 Let's start out with Kip & Co. They're one of those brands that just gets it in all the ways that count. If I haven't mentioned it 10 times already, check out Kip & Co founder Kate Heppell's house tour– there, you'll get an even closer look at her amazing bedding in her very real, lived-in home. You can follow them on Instagram @KipandCo.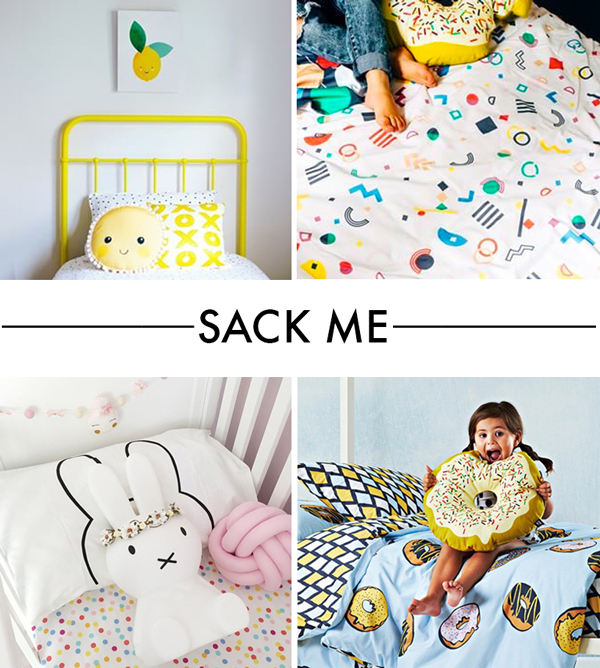 Next up is Sack Me! bedding (@SackMe on Instagram). Designer Li-Ann started the brand after her search to find cute bedding for her toddlers fell flat. The result is a line with a lot of color and a whole lot of quirk (like donut-shaped pillows and pasta-printed sheets).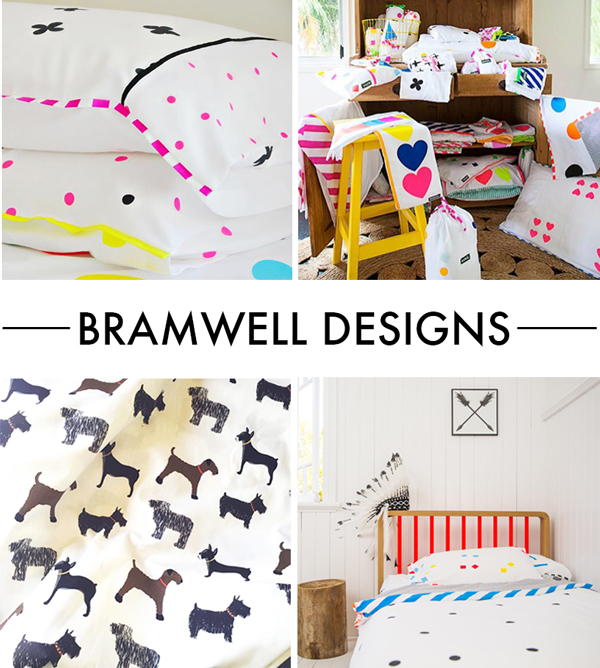 Lastly, there's Bramwell Designs. Follow them on Instagram (@BramwellDesigns) and you'll be hooked. Bramwell designs colorful custom bedding made of organic cotton for "the young and the young at heart" (their words, not mine). How great is that?
So, have I missed any great brands here in the U.S.? What are your go-to's for great bedding?