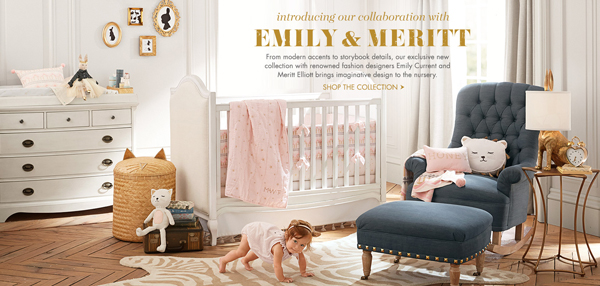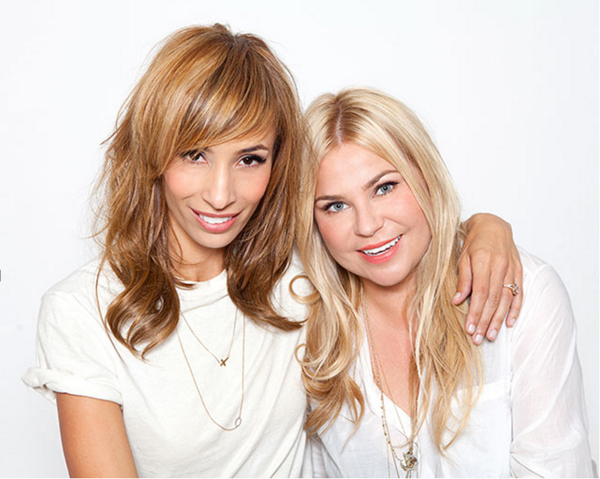 I know I've been posting about a fair amount of nursery-related things this past month (sorry. not sorry), but I promise, it will (probably) get better once Johanna arrives. For one, I won't have a nursery to decorate.
But in the meantime, it's crucial that you let my nesting mind nest. And for me, part of nesting is exploring all of the possibilities for Johanna's nursery. Right now, I'm fixated on Emily + Meritt's (of Current/Elliott fame) collection for Pottery Barn Baby/Kids. This past fall, they released their third capsule collection for Pottery Barn Teen. It was so successful that they decided to extend their line into the world of all things baby. The result is a sophisticated and feminine collection of nursery furniture, bedding and decorative accessories.
Take a look and enjoy!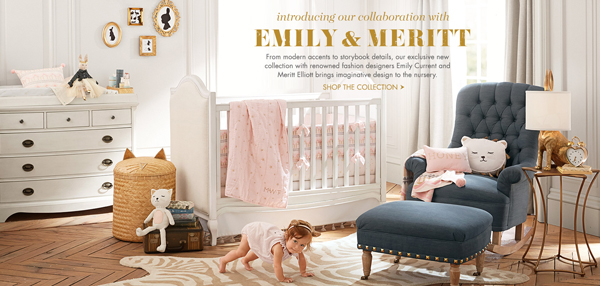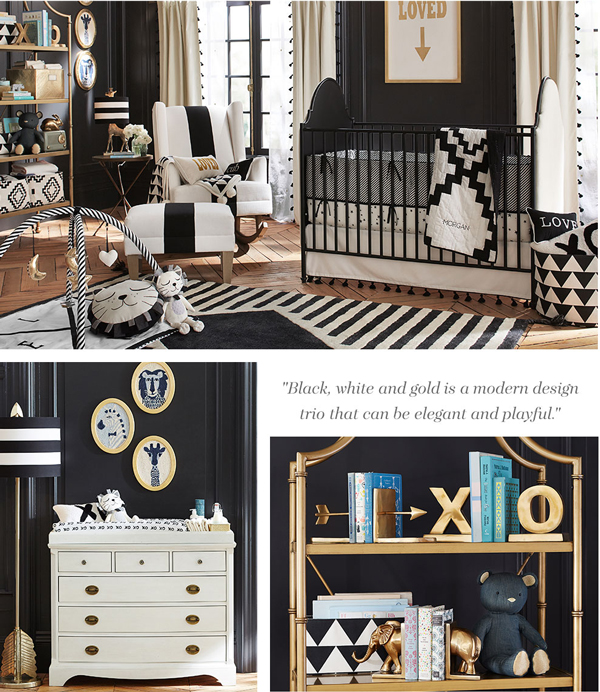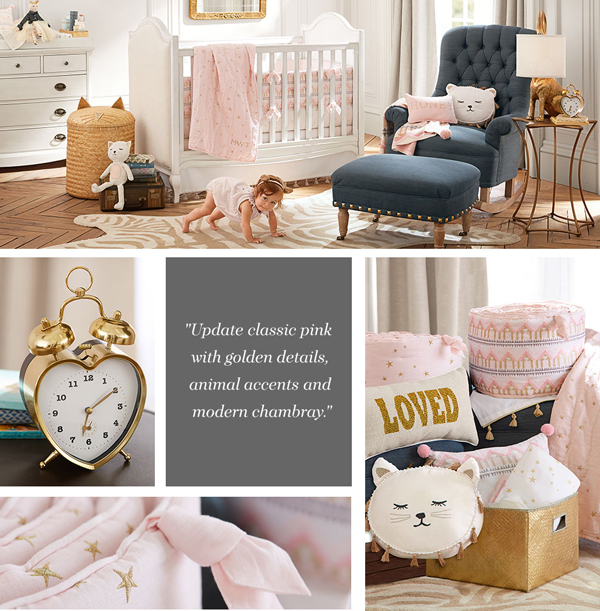 And here are some of my favorite pieces from the collection!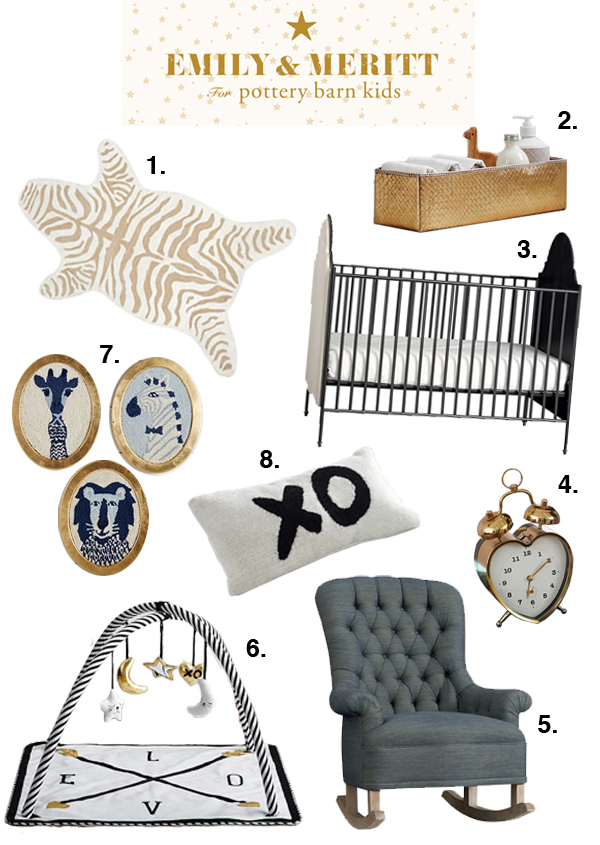 Clockwise from top left: 1. Zebra Rug // 2. Gold Changing Table Storage // 3. Millie Crib // 4. Heart Clock // 5. Radcliffe Rocker + Ottoman // 6. Activity Gym // 7. Framed Animal Art // 8. XO Decorative Pillow