Ahhh!
Forgive me if I'm a little excited. Last week, we entered the painting phase of our house renovation, which means… move-in is in sight! Two and a half months of driving one hour, each way, to get to our house is nearing an end.
Guys, let me tell you: it really is amazing what a little paint can do for a space. In our home, it made the rooms look bigger, brighter, and more open. You'll see what I mean. First, let's take a look at the living room: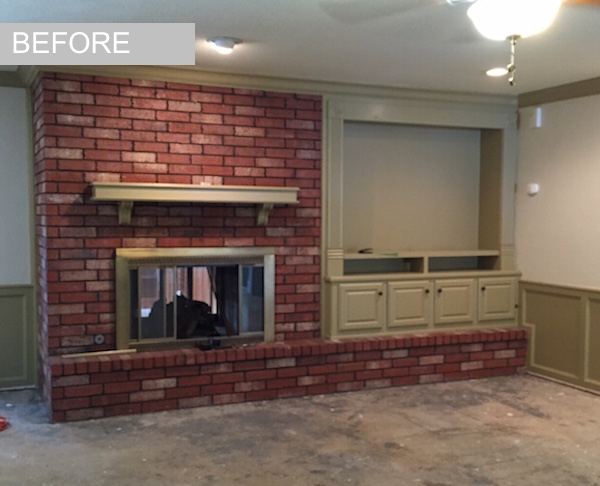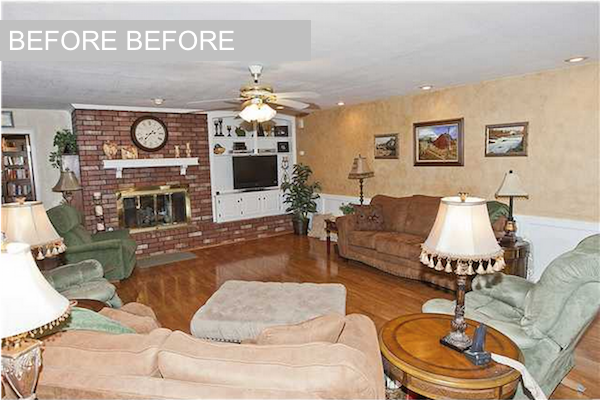 Let me preface with this: I like exposed brick.
In the first "before" picture, the brick fireplace clashed with the pea green built-ins to the right of it. So initially, I decided to paint the built-ins white, and leave the fireplace as-is (because I like exposed brick). But then, when I saw the brick next to the white walls and built-ins, I realized that the brick stood out like a vegan in a meat factory. The second "before before" picture illustrates my point (no, that is not our stuff. This is a photo I found from an old MLS listing of our house from two homeowners ago). See how terrible the fireplace looks? So we decided to paint the fireplace white, too… and I couldn't be more pleased! It will look even better once the paper is removed and the wood flooring is exposed.
Next up is the office built-ins: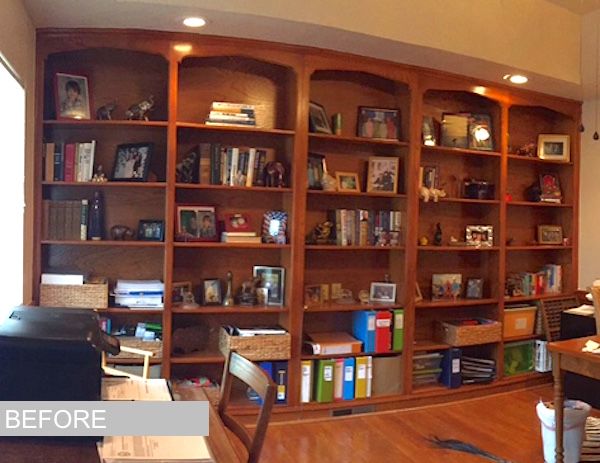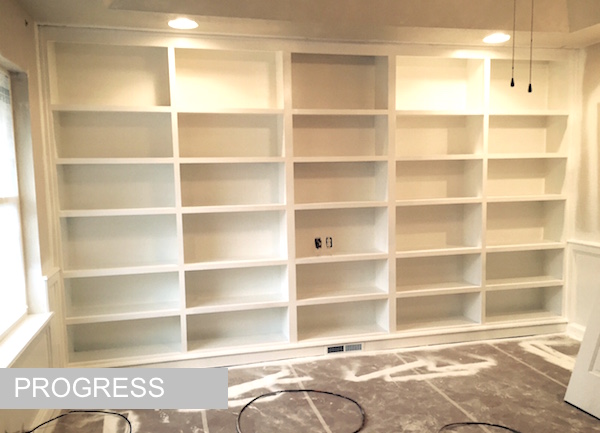 Other than painting the oak wood white and changing the walls from cream to white, the office didn't need many updates. Another small change we made to the built-in shelving was to square up the tops of the shelves. I mean, I'm as American as they come, but Early-American is not my favorite style (If you have no clue what i'm talking about, you can read up on this 1950s design movement here). So, we had a carpenter replace the facing with clean, right angles.
Now, let's take a look at the dark hallway of doom: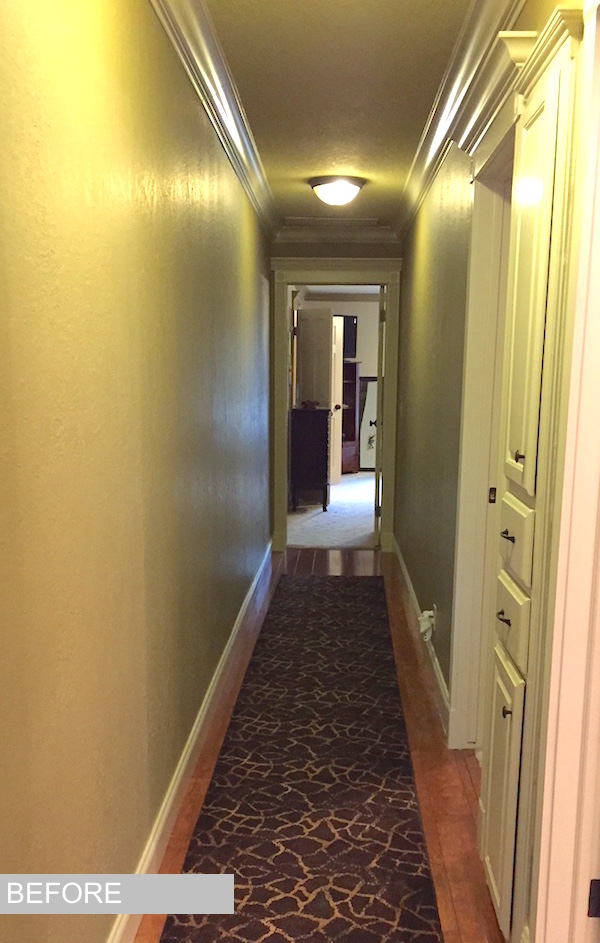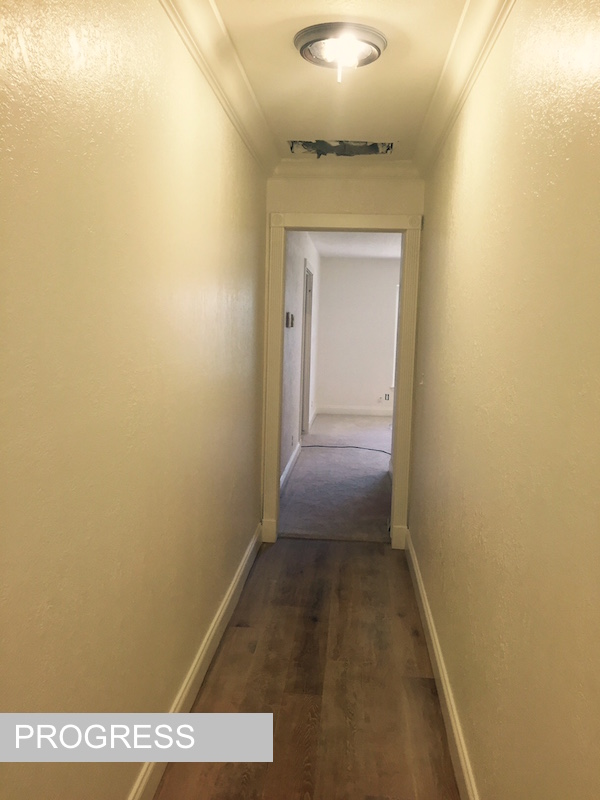 Ok, that might be a slight exaggeration. But the hallway really was dark and, well, "doomy." The pea-green walls didn't do anything for the space. The exact same lights are on in both the before and progress pictures, and yet the hallway in progress picture looks about five times brighter.
And lastly, we have my dream closet: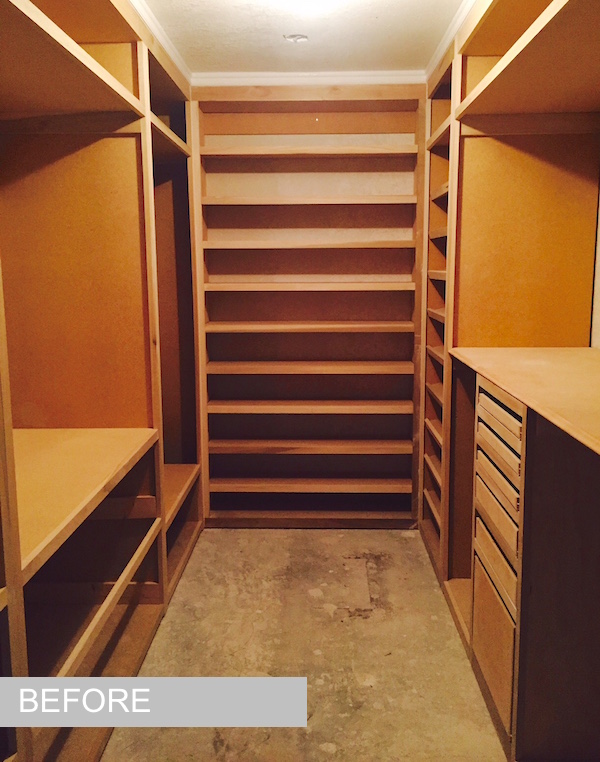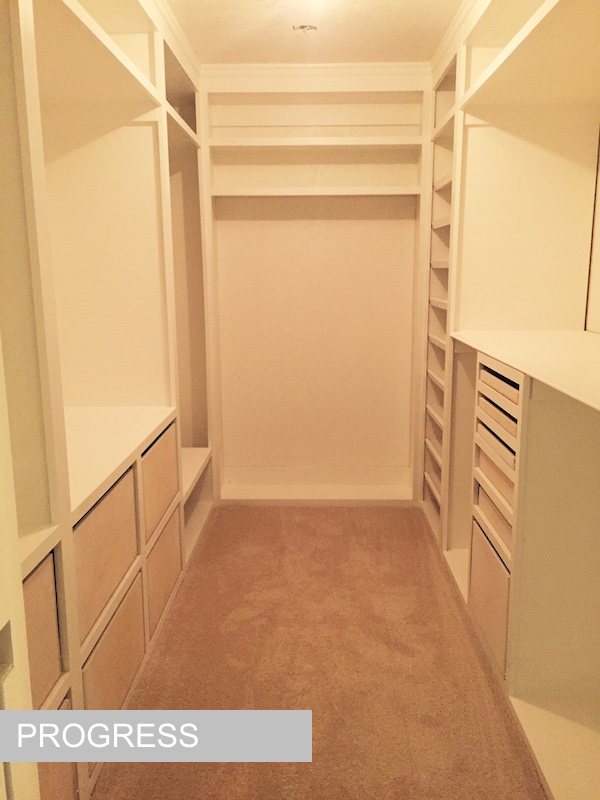 The "before" picture is really actually a progress picture, since my dream closet didn't exist when we purchased the home. I mean, I was in love with it before it had flooring and paint, but I'm even more pumped about it now!
I can't wait to share more pictures with you as the painting is complete.
Stay tuned for more house updates next week!