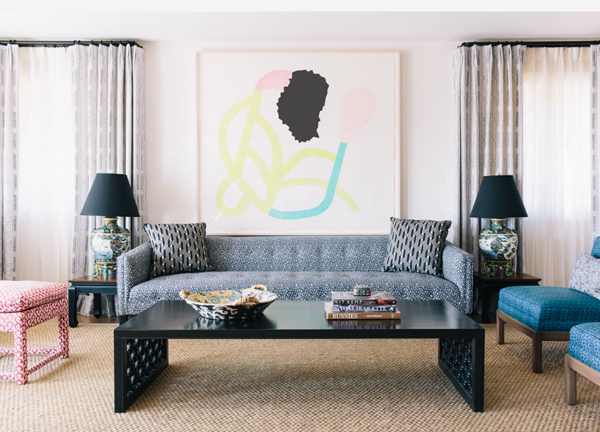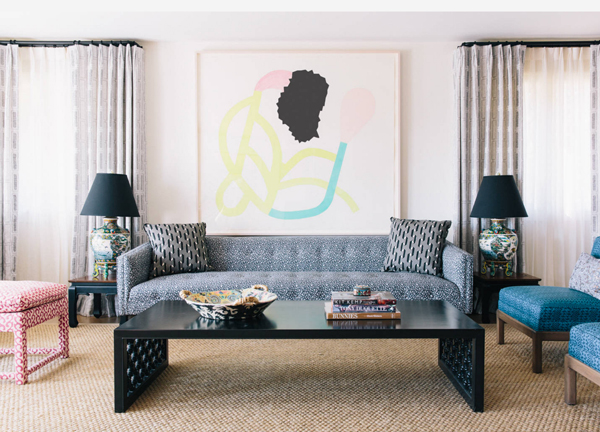 One can always expect the home of an interior designer to be a fabulous one. But often times, I find that many designer's homes are over-designed, from their over-use of custom textiles to too many decorative pieces. The opposite is true, however, of interior designer Caitlin Moran's California family home. Moran's sparing use of designer fabrics, color and decorative knick-knacks speaks the kind of design language I wish I had, which is that of restraint. The result is a warm and inviting home that still has loads of personality. Let's take a look: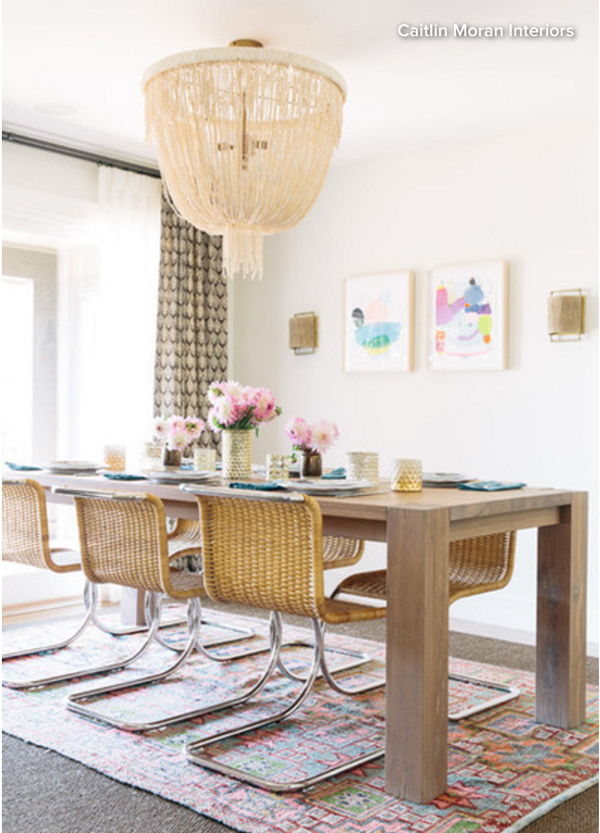 With ceilings of only seven and a half feet tall, one of Moran's greatest challenges in decorating her home was to create the illusion of height. In my opinion, her success in achieving this can best be seen in the dining room, where a tiered chandelier and open-back seating draw the eye upward.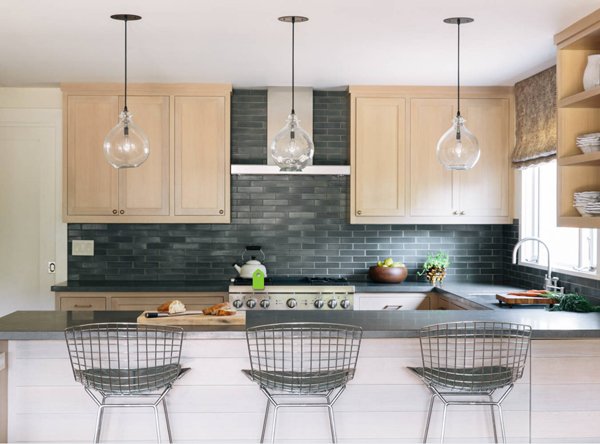 In the family room, Moran designed this Danish-inspired tv console to house electronics and remotes. I'm loving the two chairs that flank either side of the console to create symmetry.
In the master bedroom, Moran kept things light and cozy in attempt to create a personal retreat for she and her husband- and I'm drooling over every square inch of it!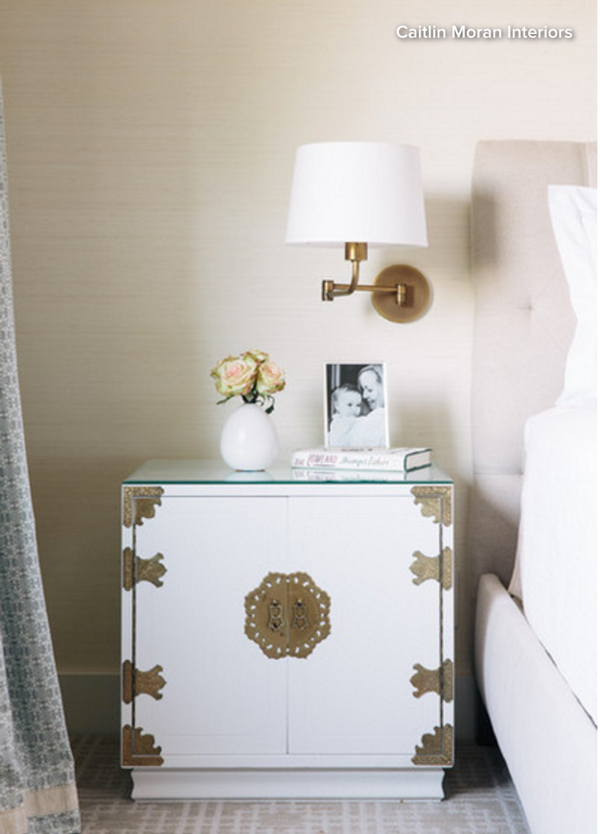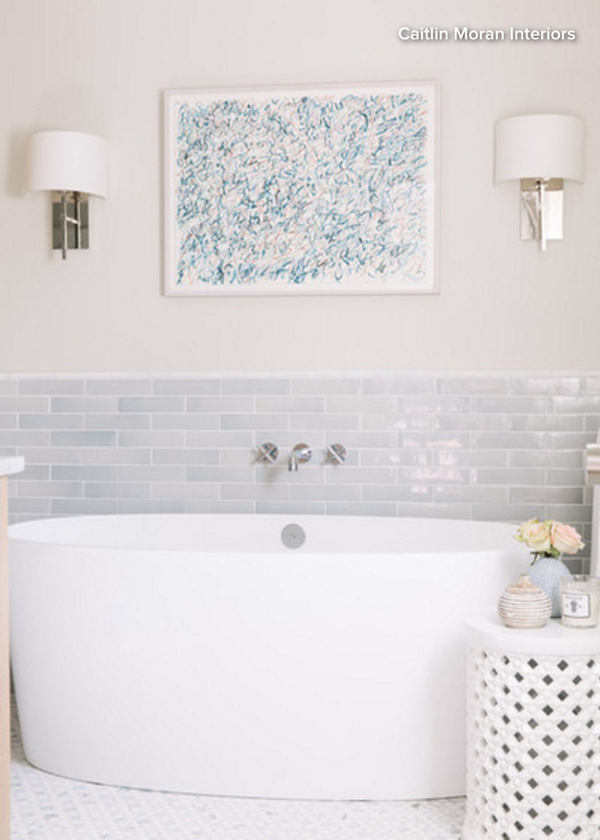 Equally as spa-like is the master bathroom, complete with light blue ceramic subway tiles and a stand-alone tub.
Talk about a sophisticated nursery! At first glance, this room looks like an elegant bedroom with a daybed. It's not until I spotted the changing table that I had any clue this room belonged to a child.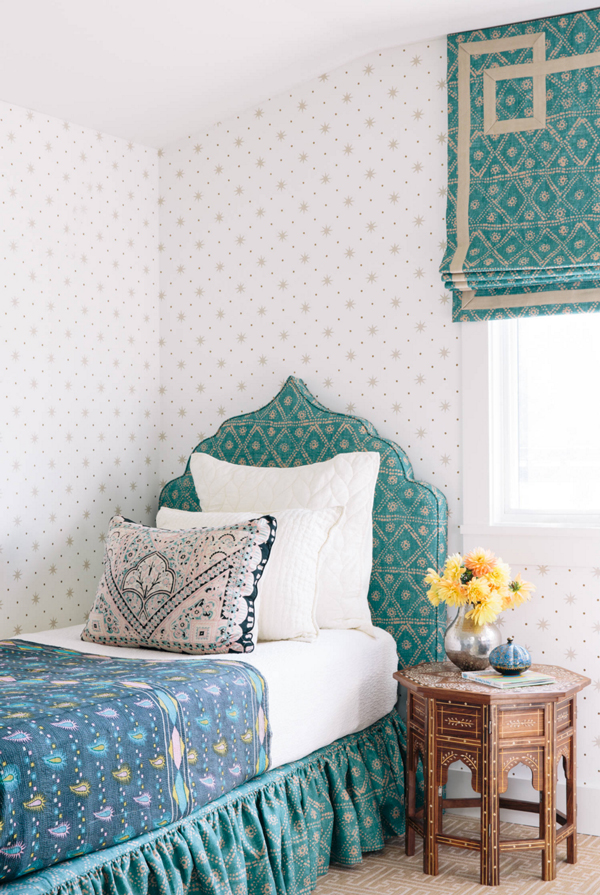 All images via Houzz