To say that I have a lot of clothes (and shoes… aaand accessories) would be a understatement. Ask anyone that knows me. It's not that I buy a lot, I just hold on to pieces longer than most- some of my favorite pieces to this day are thrifting finds from 8th grade.
In the many rentals I've lived in over the years, I've never had an adequate closet. At best, my past closets have housed only half of my clothes, with the rest hanging on rolling racks, or taking up space in my husband's closet (God bless the man).
So when we bought our house, I seized the opportunity to expand on the existing master bedroom closet. Here is my inspiration: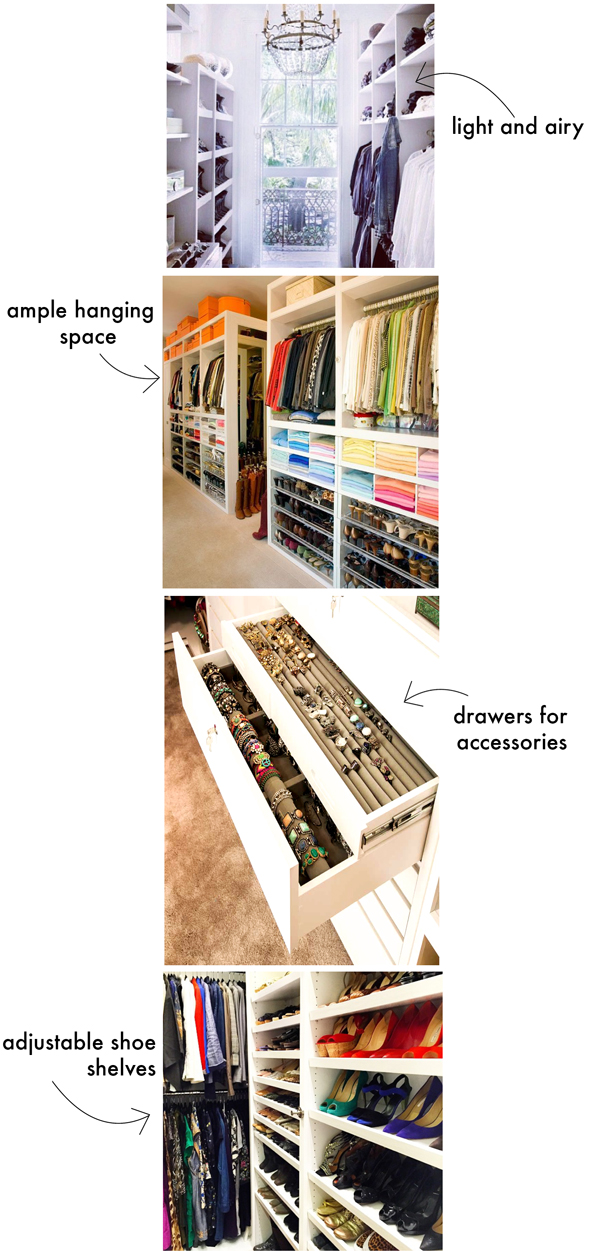 And here's the mood I'm going for: clean and simple, with fun graphic touches, like the striped pedant light and that awesome Flavor Paper wallpaper. And brass hardware- why not? I've never been a big fan of chrome hardware, which I think would blend too much with the white trim and walls anyway.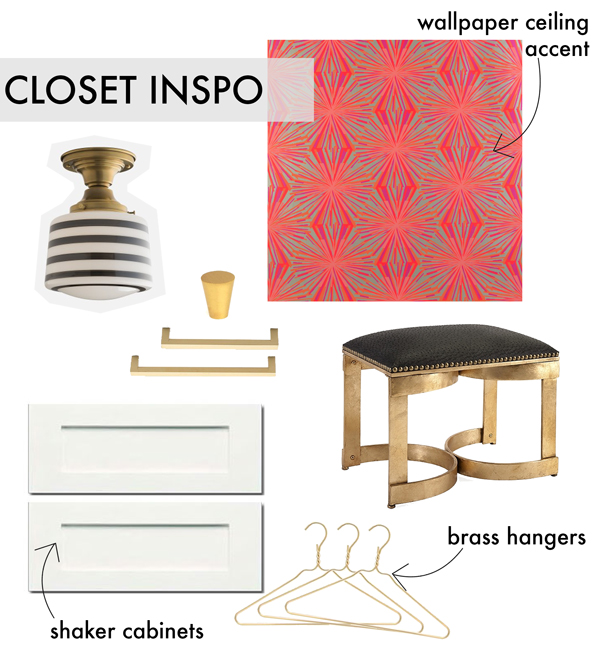 1. Schoolhouse Electric Newbury Light // 2. Giagni Brass Cone Knob // 3. Schoolhouse Electric Edgecliff Pull // 4. Flavor Paper Meteor Flower Wallpaper // 5. Nikki Chu Seville Ottoman // 6. Brass Coat Hangers // 7. Shaker Cabinet Front
So what do you guys think? What does your dream closet look like?