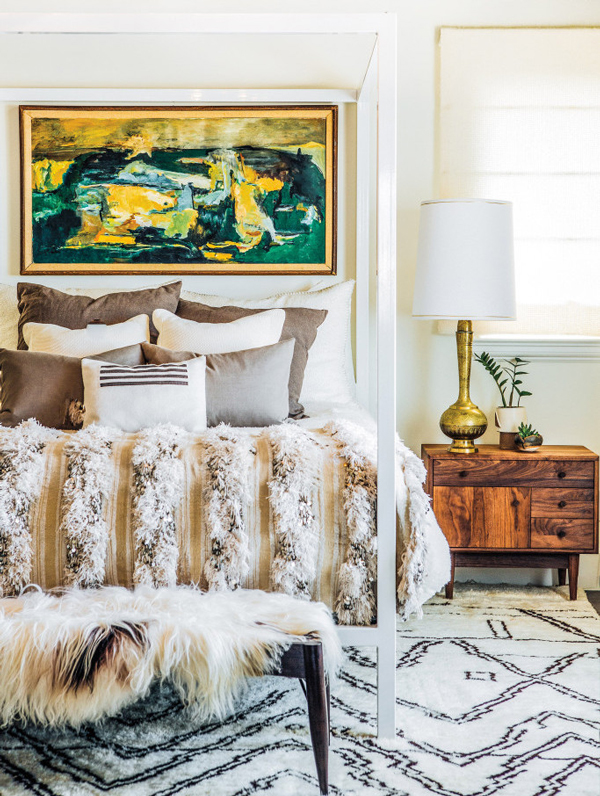 Hi guys! I can't believe I've been gone for just a week. This is the longest break I've taken from the blog, and I must say- as exciting (and exhausting) as this last week has been… I've missed you! So, thanks for bearing with me as I bore this little pipsqueak: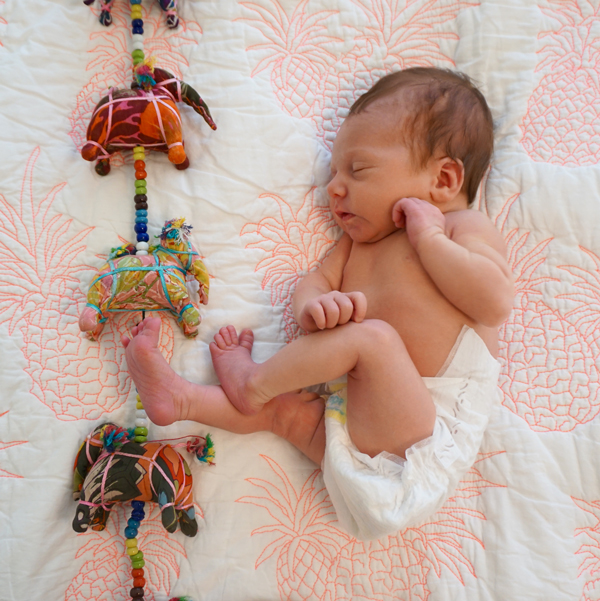 If you've been following along on the blog these past few weeks, you've probably noticed my new fixation with bedrooms (see here and here). With an extra guest bedroom to outfit, I've been thinking a lot about what makes the perfect bedroom (I need it to be both stylish and comfortable). This is where the layered bed comes into play, as it allows you to incorporate a variety of colors, prints, textures, and materials.
So for you, some layered beds I've been pinning lately (and if you aren't already following me on Pinterest, you can find my bedrooms board here).