Guys! We close on our house today!
In honor of this big milestone, I take you to:
My very first apartment. After graduating from college in 2008, I moved to Dallas with nothing other than a suitcase of clothes and my laptop. I slept on my sister's couch for two weeks while looking for an apartment, and after a search that seemed unending, I found this gem.
And, like most college graduates, I was starting from scratch. I purchased a mattress and an alarm clock, and that was all I had for the first two months. I was determined to furnish my apartment, but only with things that I absolutely loved. I wanted pieces that would stay with me from move to move, life stage to life stage; pieces that would grow with me. To summarize, I was looking for timeless pieces that were well-made and totally "me." Here were the results (I apologize in advance for the poor quality of the photos. We have the iPhone 3 to thank for that…).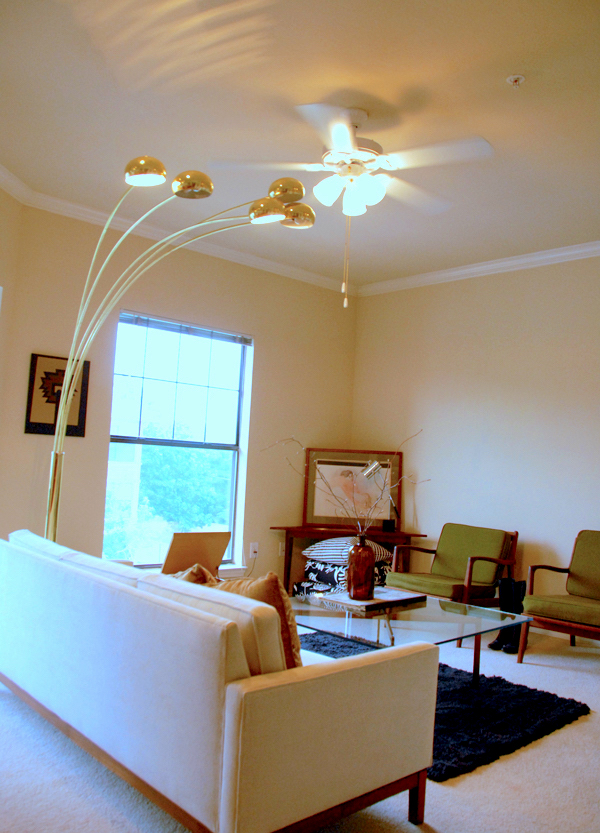 That crazy-ass light fixture. I found that thing at a thrift store that perenially bears a sign reading "Everything MUST Go." Ha. It's still there 7 years later (the sign and the store).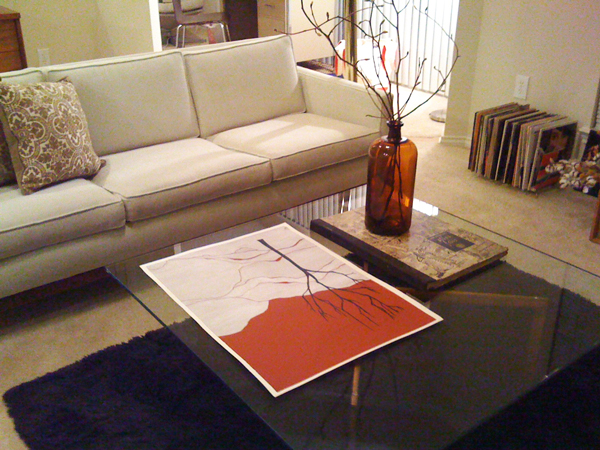 This couch. Oh man, this couch. The stories I could tell (most of which involve me yelling at friends, family and guests for sitting on it, drinking within a 2 foot radius of it, or thinking vengeful thoughts about it). I have since realized (in my adult wisdom) that buying a white chenille couch was not the wisest idea, but for a single girl living by herself? Totally fine. Just don't come over and expect to sit down.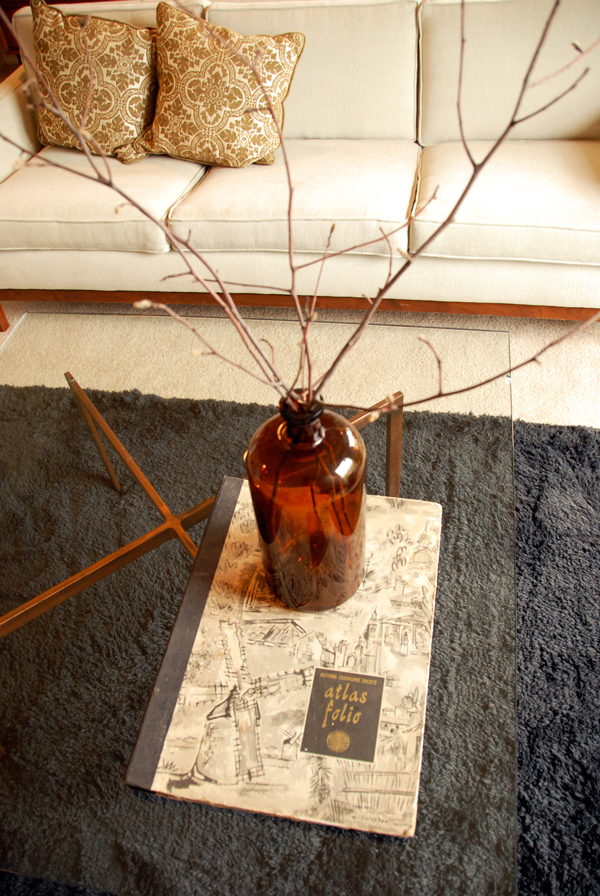 After weathering both a husband and a dog, the couch will be receiving a cushion make-over (I'm thinking something dark and patterned). More on that to come.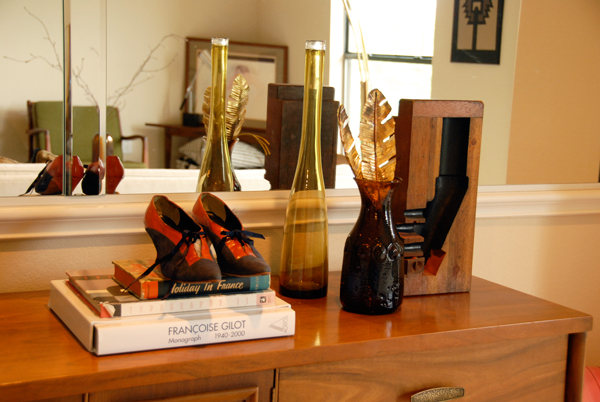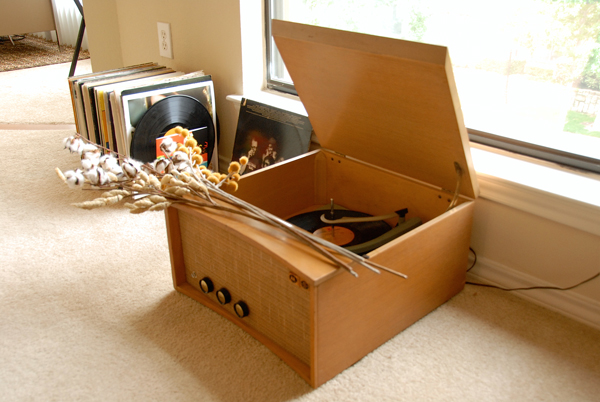 This record player is one of my most prized possessions. An ex-boyfriend gave it to me for my birthday (after we broke up), but I couldn't bear to part with it. So I drove it all the way from Houston after a few months of living here. I never ended up buying a tv, so this was my sole source of entertainment for at least 2 years.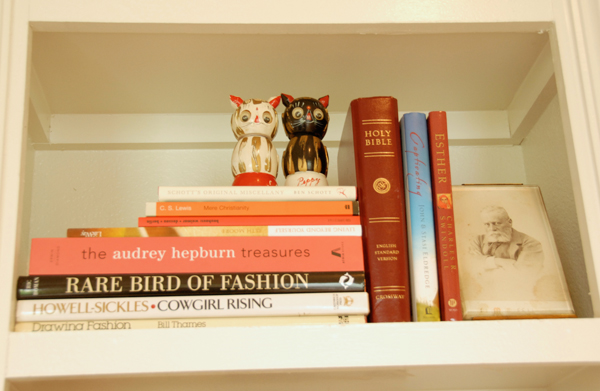 To this day, I have no idea who that old man is. My dad gave that photograph to me when I was in middle school, and it remained on my nightstand through highschool. I always thought it was one of his/my great great grandfathers. It wasn't until years later, when asked him about it, that he told me it was "just some guy." He simply bought it because he thought the old man looked cool. Doesn't he, though?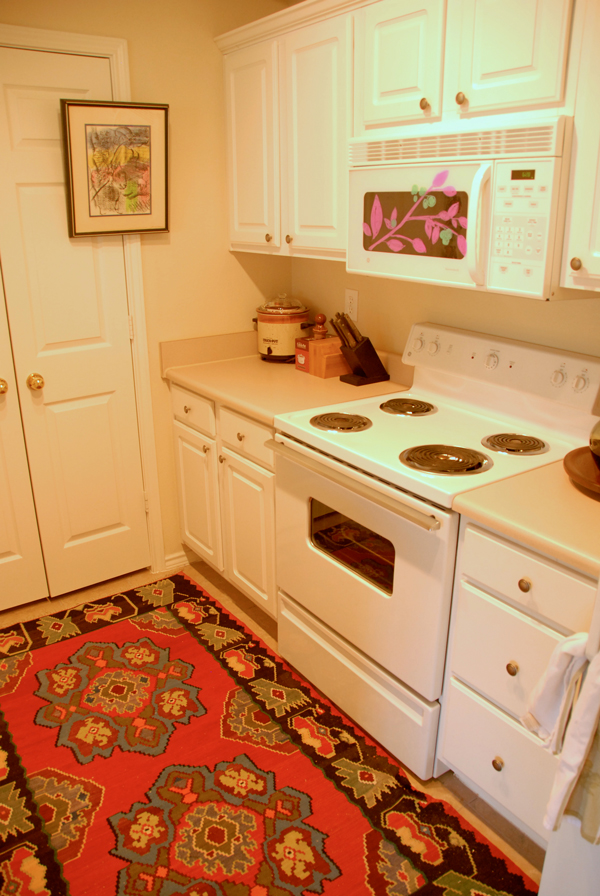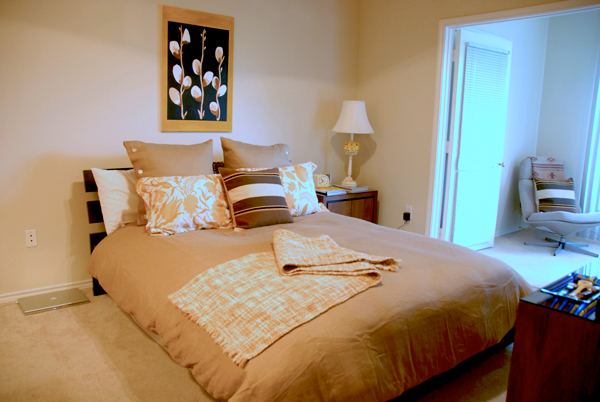 And with the exception of the ikea bedframe, table and four chairs (also from ikea), I have kept every piece of furniture some 7+ years later. I've recovered the danish chairs in a grey herringbone fabric, and replaced the lampshade on that yellow floral tole lamp, but otherwise, everything is still the same.