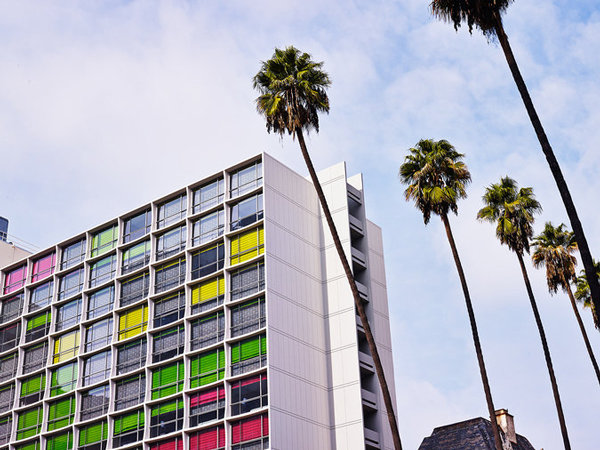 So this might be one of my longest posts to date because, try as I did, I couldn't narrow down the images. This hotel is just so damn inspiring, so I wanted to include every shot.
The hotel I'm referring to is the Line Hotel in Los Angeles. It was the talk of Koreatown back when it opened in 2014. After reading a few articles on place, I knew I had to stay there. When we were displaced for a few days while we packed up our apartment to move to Oklahoma, we decided that this was our opportunity (remember this post?).
Being a guest of the hotel only increased my appreciation for it. Because it's one thing to see it in pictures- but to actually stay there and get a sense for it in it's entirety- Man, I'm hooked. Here we go: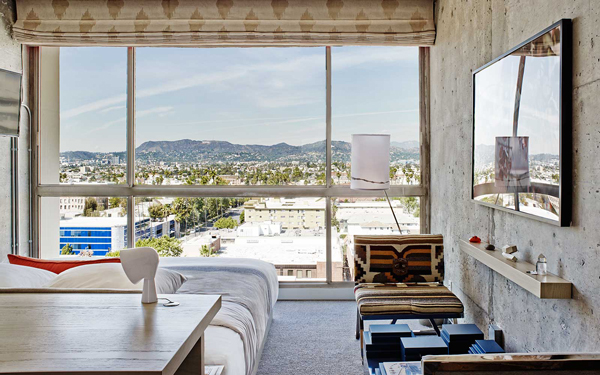 I mean, look at those views of the Hollywood Hills- they're breathtaking.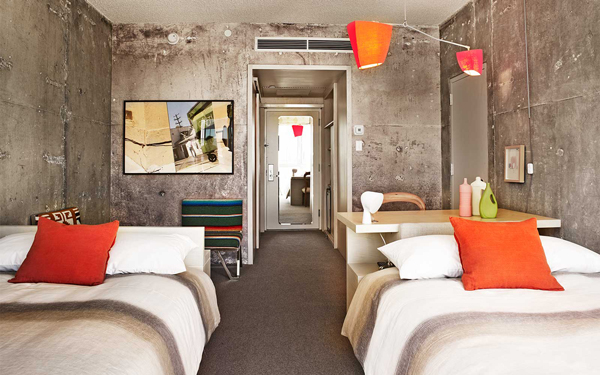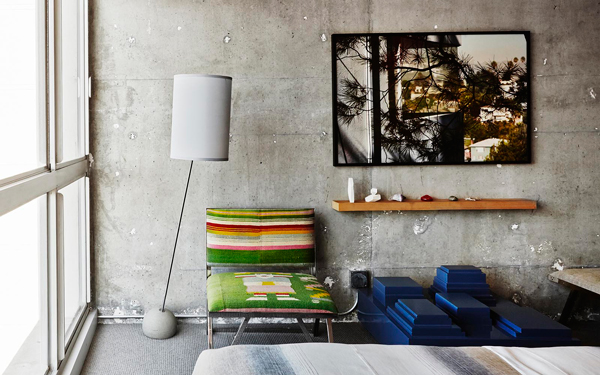 Meow- that chair. Each room has one, and they've each been recovered in a vintage serape blanket.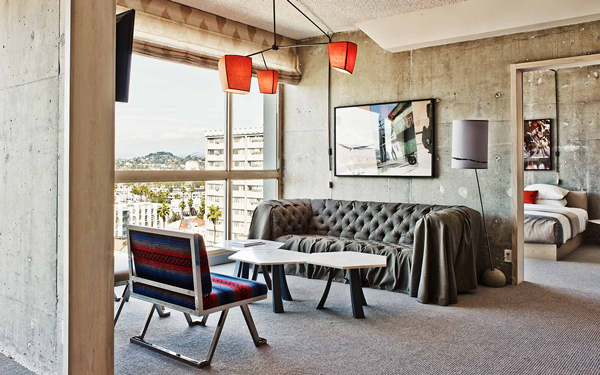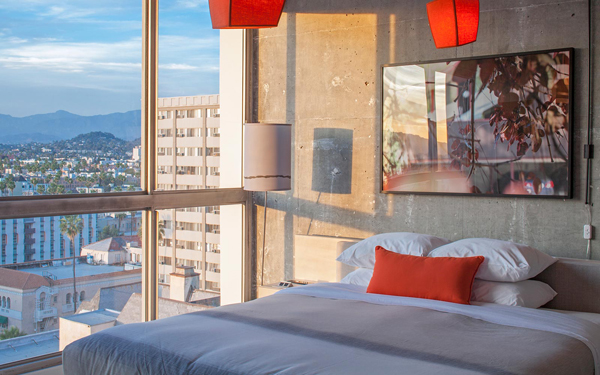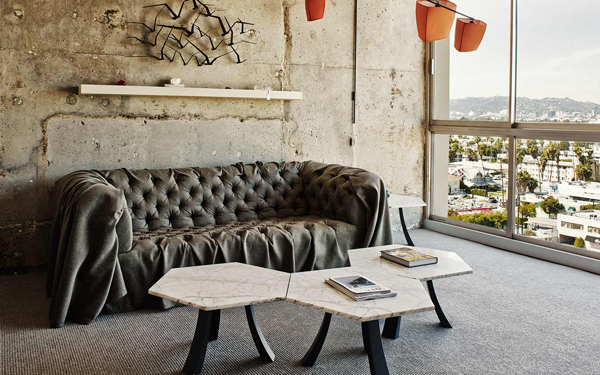 How amazing is that chesterfield couch? It looks like the upholsterer stopped mid-job and left the material hanging, giving the couch this gorgeous draped look. I think that keeps the couch from feeling too stuffy (as chesterfields often can).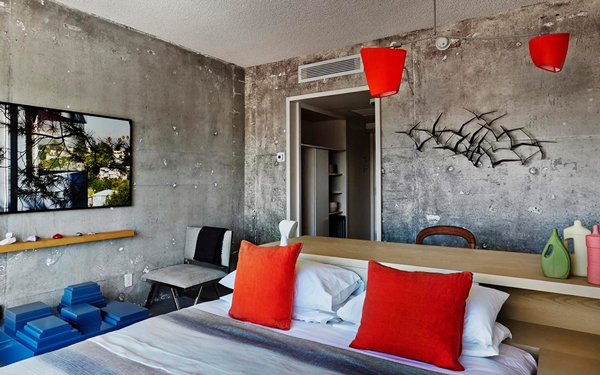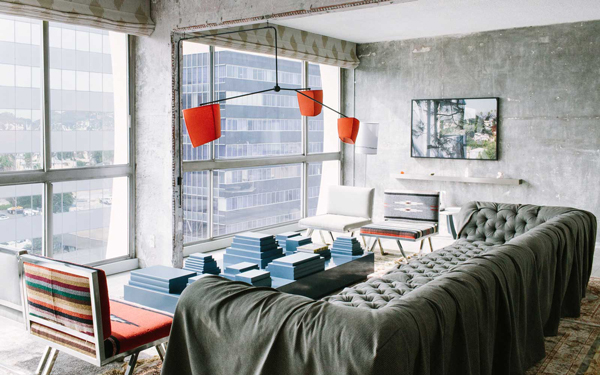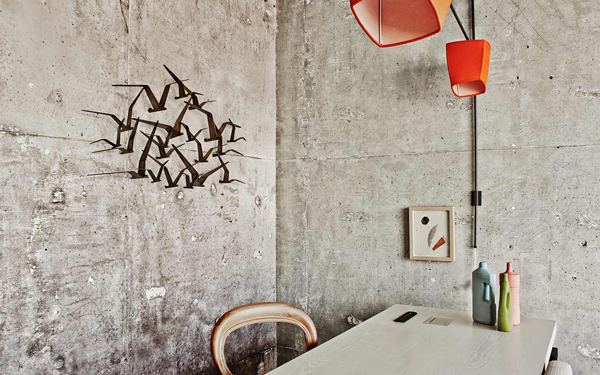 I know those look like concrete walls, but they are actually wallpaper. When the interior designer Sean Knibb was demoing one of the former Hyatt Hotel rooms, he exposed the concrete structure wall, photographed it, and turned into wallpaper. That is what lines the walls of each room.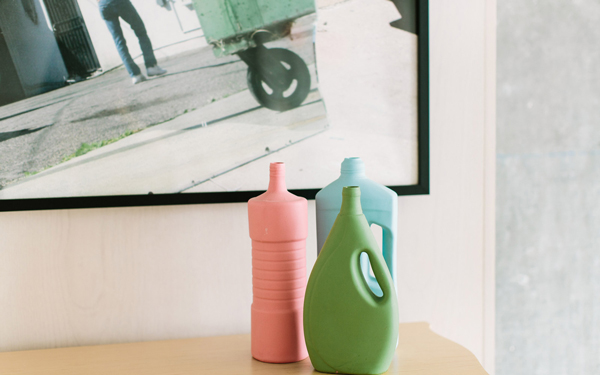 This ceramic trio of vases is great. The artist took something so basic- the plastic containers of a few well-known household cleaners – and turned them into art. The result is these cast porcelain vases. I bought the pink one. You can find them here.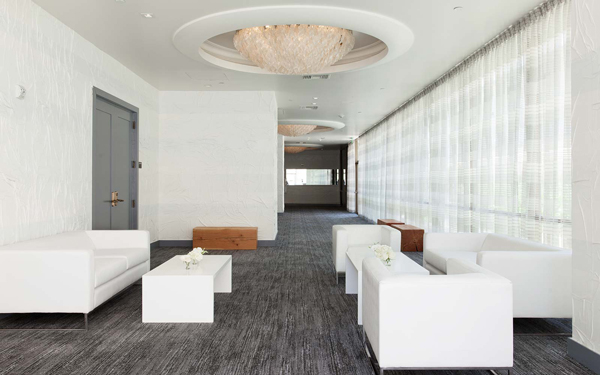 So, now you have to go to LA and check it out for yourself. I promise you won't be disappointed.