Now a trip to Santa Fe (heck, a trip to anywhere) wouldn't be complete without a little Craig's List stalking. It wouldn't be fair not to. It just wouldn't be right.
So, dammit, let's take a look at some Craig's List jewels found in the City of Enchantment.
1. Hollywood Regency-style brass glass credenza – $350
So Kelly Wearstler, right? I'm loving it styled with the salmon-pink brick wall, too.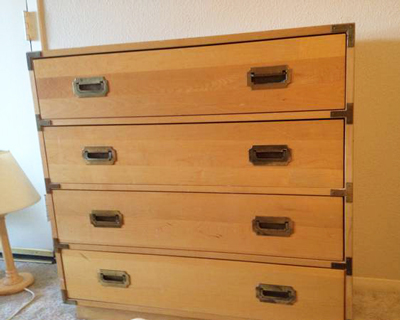 2. Campaign-style maple dresser with brass hardware – $120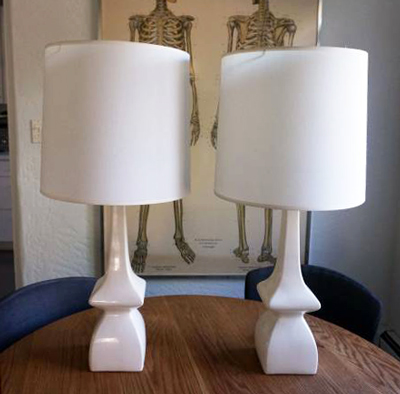 3. Pair of Robert Abbey Jayne table lamps – $180
More often than not, when I find lighting that I like that is still in it's pair, I snatch it up. Because two are almost always better than one. And pairs rarely stay together.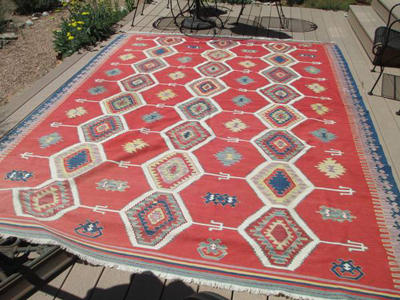 4. Vintage wool Kilim rug – $625
If you can't find a good rug in Santa Fe, then I don't know what's up and what's down. This is probably the city in the United States for great textiles and floor coverings.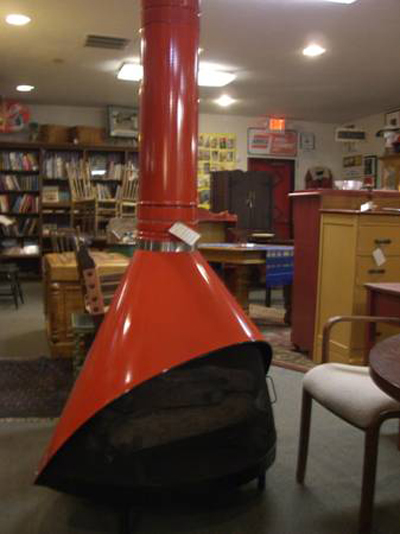 5. Free-standing midcentury orange enameled fireplace – $724
Yes.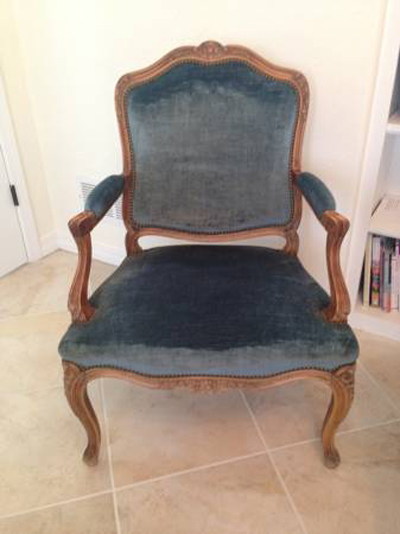 6. Pair of blue french Louis XV velvet arm chairs – $329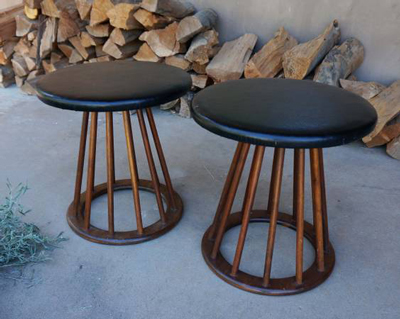 7. Pair of 60s Arthur Umanoff Spindle Stools – $200
If I had space in my suitcase, this guy would be coming with me back to OKC. Colorful lighting is an easy way to brighten up a room. This one be perfect living in an eat-in kitchen.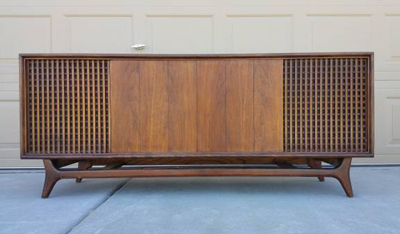 9. Mid-Century Modern walnut stereo console – $325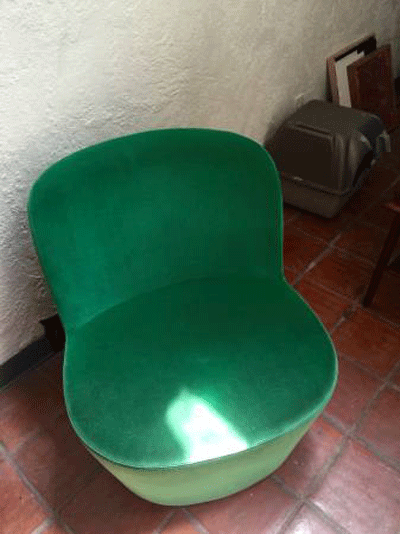 10. Green velvet swivel chair – $150
No re-covering needed on this dude. He's perfect just the way he is. And he's telling me he wants to live to someone's dressing room or boudoir.