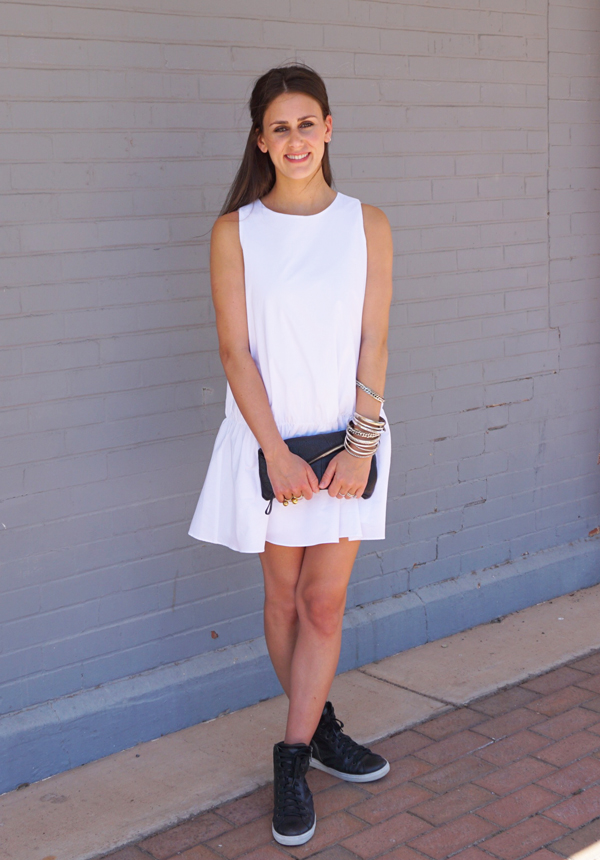 Even if you've been following me on the blog for a while, there is something you probably don't know about me – and that's because I never talk about it… until now.
I get pit stains. BAD pit stains. So much so that I no longer buy white clothing. (Let's meditate on that for a minute: No white. Ever.). Why not just buy white and use bleach, you ask? Because it doesn't work. And believe me, I've tried everything under the sun (baking soda, purple detergent, Oxiclean, apple cider vinegar, new deodorant, no deodorant, hydrogen peroxide, I could go on…). The point is, I no longer buy white clothing. That is, unless I find an item that is so fantastic, that I am willing to wear it only once (because I get pit stains in my white clothes after only one wear).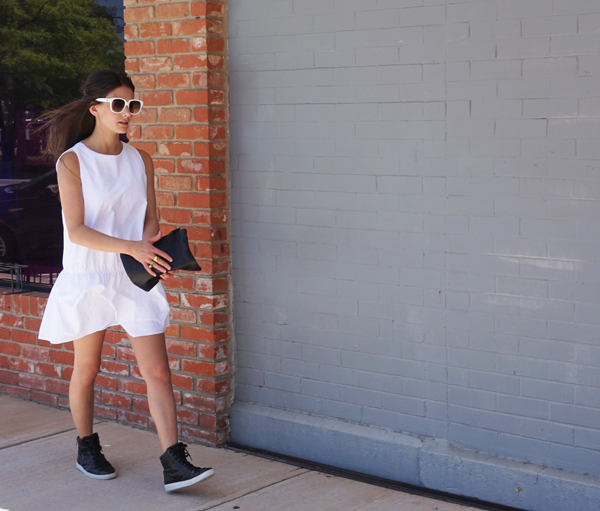 Enter in today's dress. I loved it- the cut, the dropped waist, the pockets- everything! And it was a steal-of-a-find for $20, so I figured it was worth the onetime wear. It's sold out on Zara.com, but I've linked to similar dresses below (like this one). I'm also wearing one of my favorite pairs of Michael Kors leather kicks I purchased last year (a near replica here, and I've linked to more options below). My sunglasses are a pair of vintage Emmanuelle Khanh that were my mom's in the 1980s, and I'm currently wearing them all day er' day. This leather clutch is also one of my summer staples, and is on super sale for $11.99.
So, here is the dress, in all of it's pit stain-free glory.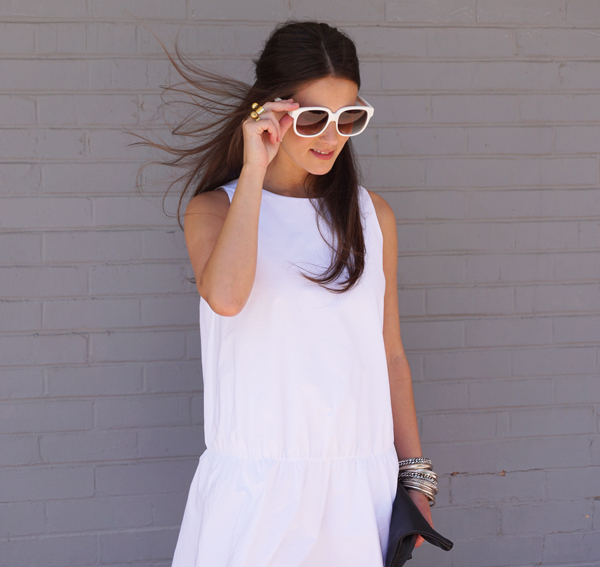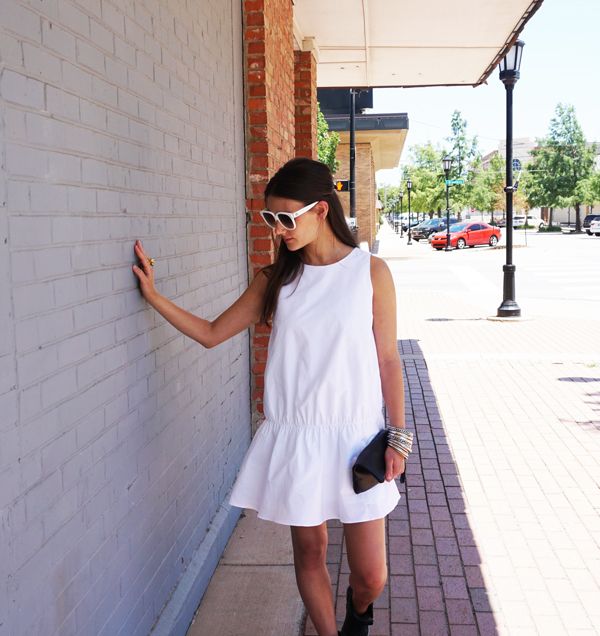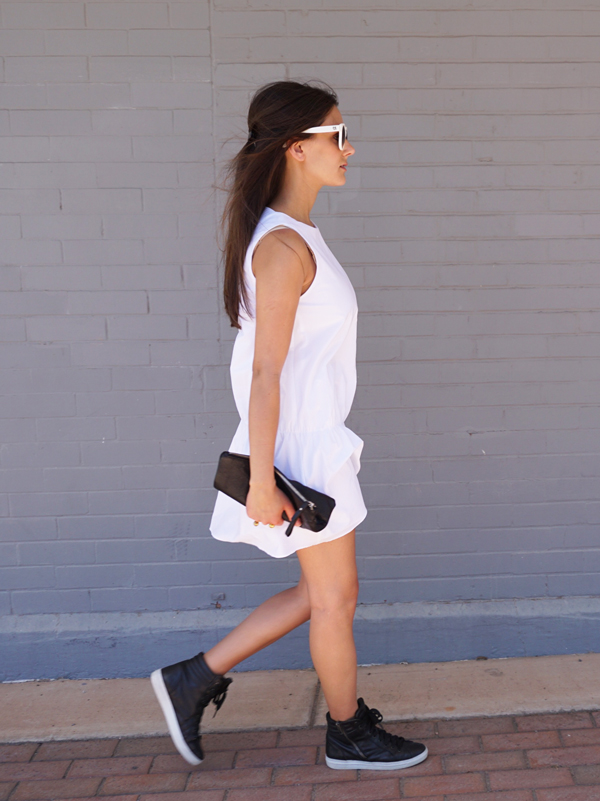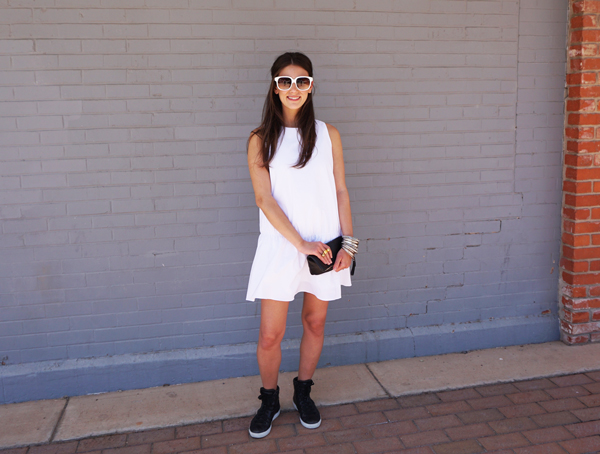 Dress: Zara (sold out; similar here and below) // Leather Sneakers: Michael Kors last year (near replica here, more options below) // Clutch: Mango Outlet (on sale for $11.99!) // Sunnies: vintage Emmanuelle Khanh
Dress Options:
Sneaker Options:
Accessories: