It's Fashion Friday, everyone!
A little belated (but better late than never)- a look at my favorite street style looks from London Fashion Week:
I love the tonality of this look- and how she mixes her python coat with her snakeskin-printed dress underneath- not to mention the marled socks and chunky heels, which add a bit of 90s grunge to the look.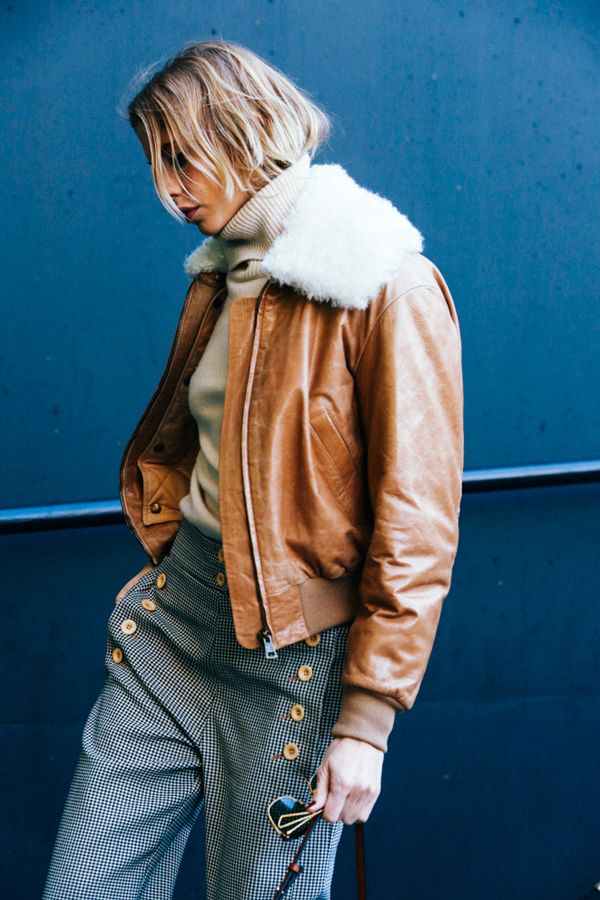 Between the bomber jacket and the high-waisted sailor pants, this look screams 1930s to me. The cognac color of the leather is so rich and beautiful, and it plays nicely off the bakelite-like buttons on the trousers.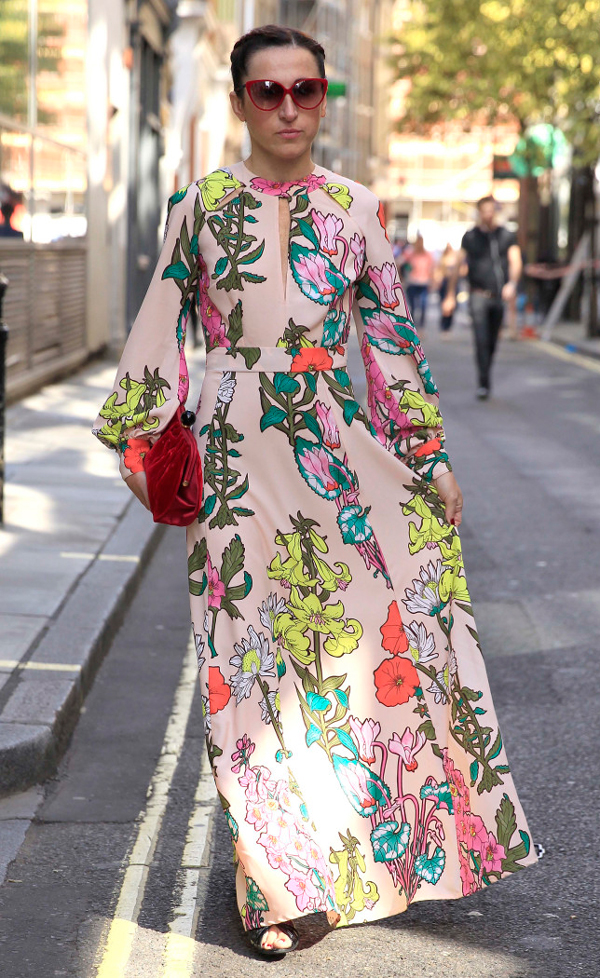 This dress is spot-on: the print, the silhouette, even the colors. I love that this girl decided that floral prints were okay for Fall- and I would have to agree.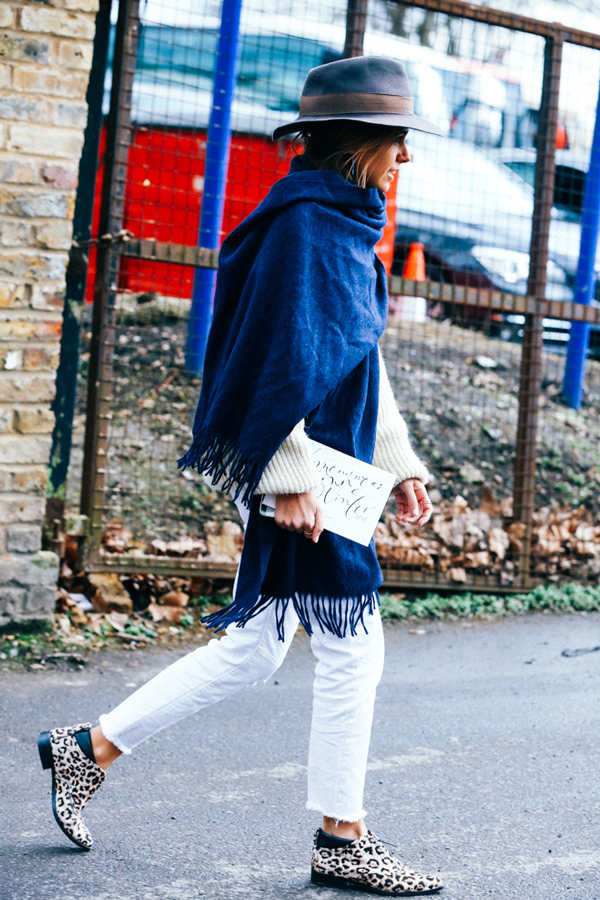 It must have been a bit colder at London Fashion Week than it was for the New York shows, because almost everyone is wearing jackets, scarves, or long sleeves of some sort. But back to this look, there is something so uncontrived about her outfit. It looks like she got dressed one layer at a time, throwing on the scarf and hat before she stepped out the door.
Leandra Medine is a girl after my own heart- she's been rocking the neckerchief since I can remember, and I can only imagine that her bandana collection must rival mine. She can do no wrong, in my book.
These scarves and yummy coats have me longing for the cold weather.
"That's too much plaid" said no one, ever. 🙂
Have a great weekend, everyone!