Guys, how I've missed you!
If you haven't noticed, I've been (slowly but surely) making my way back to the blog. I started posting more on Insta (if you're not following me already, you can find me @thedandyliar), and now that Johanna is (almost) sleeping through the night, I feel so much more rested and ready to take on the day! Anyway, it feels good to be back.
Today, I thought I'd share with you a style post. Last week, I made my way to all of the great sales happening (J.Crew and Madewell, I'm looking at you) and picked up some great steals! Case in point, this Madewell fringed jumpsuit that was on sale in stores for $27- say what?!?! You can also find it online here for $49 (take 20% off that price using code META20). But back to the jumpsuit: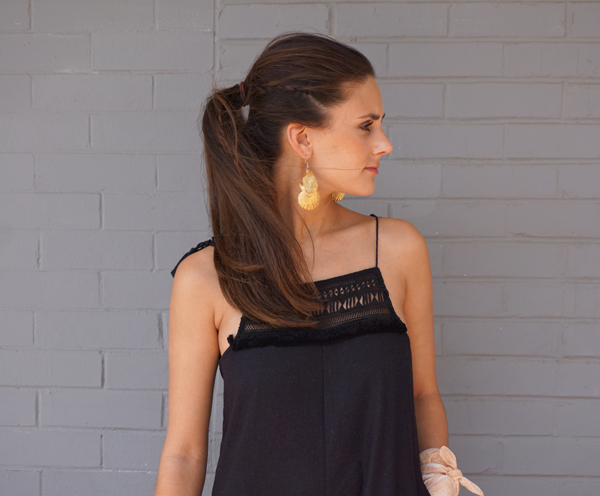 Oh, Jumpsuit. Let me sing thy praises. You are lightweight, and made of linen- perfect for cool summer evenings, or for enduring the heat of the day. Your straps are made of tasseled ties, which means they are breastfeeding-friendly, and you even have pockets. I love thee!
I paired the jumpsuit with some camel leather flatforms (mine are old Jil Sander, but you can find similar here with more options below) and a black leather clutch for an evening-ready look, though I think you could easily achieve a dressed-down look with a pair of hi-top sneakers and a baseball cap. To finish off the look, I donned a pair of DIY seashell earrings and wrapped a vintage handkerchief around my wrist like a bracelet (you can find that DIY here).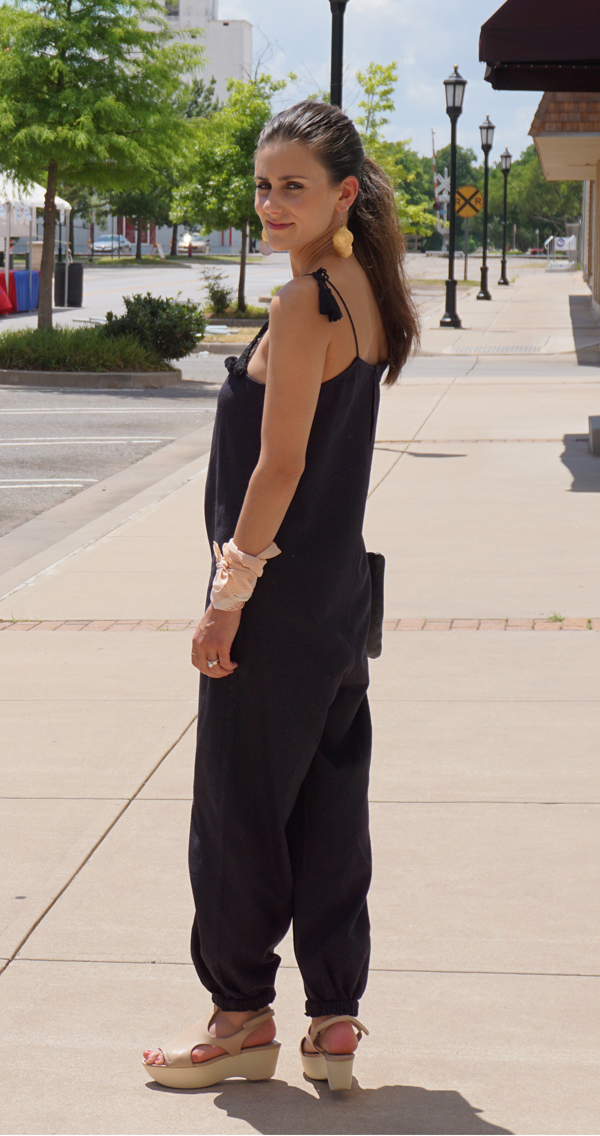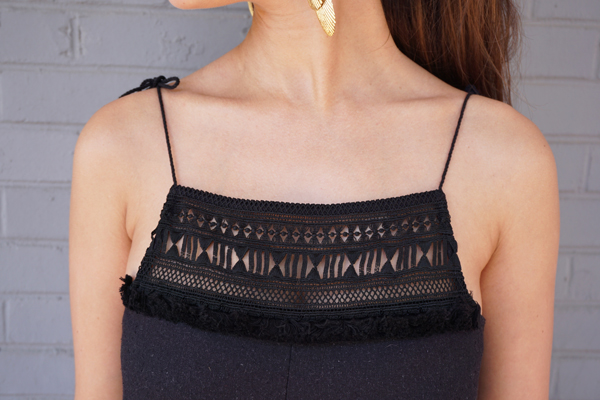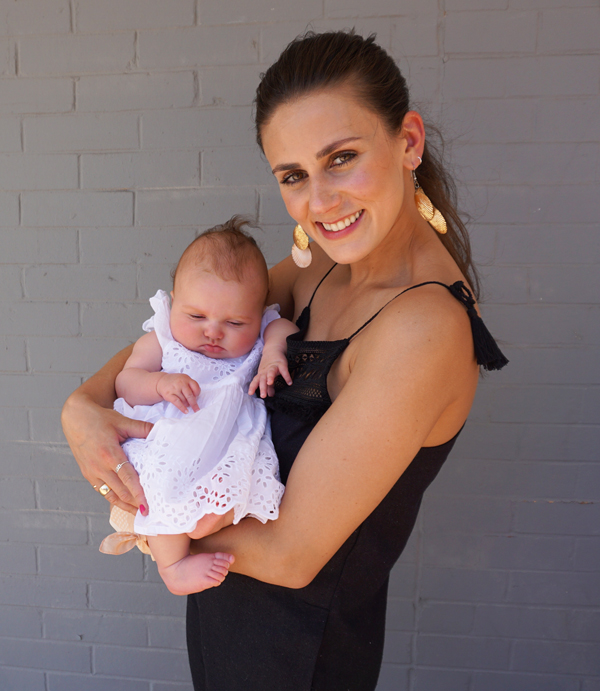 Jumpsuit: Madewell (on major sale!) // Flatforms: old Jil Sander (simlilar here, more options below) // Clutch: Mango Outlet // Earrings: DIY // Handkerchief: vintage (similar here; options below) // Lipstick: Maybelline Color Blur in Plum Please
Shoe Options:
Accessories: