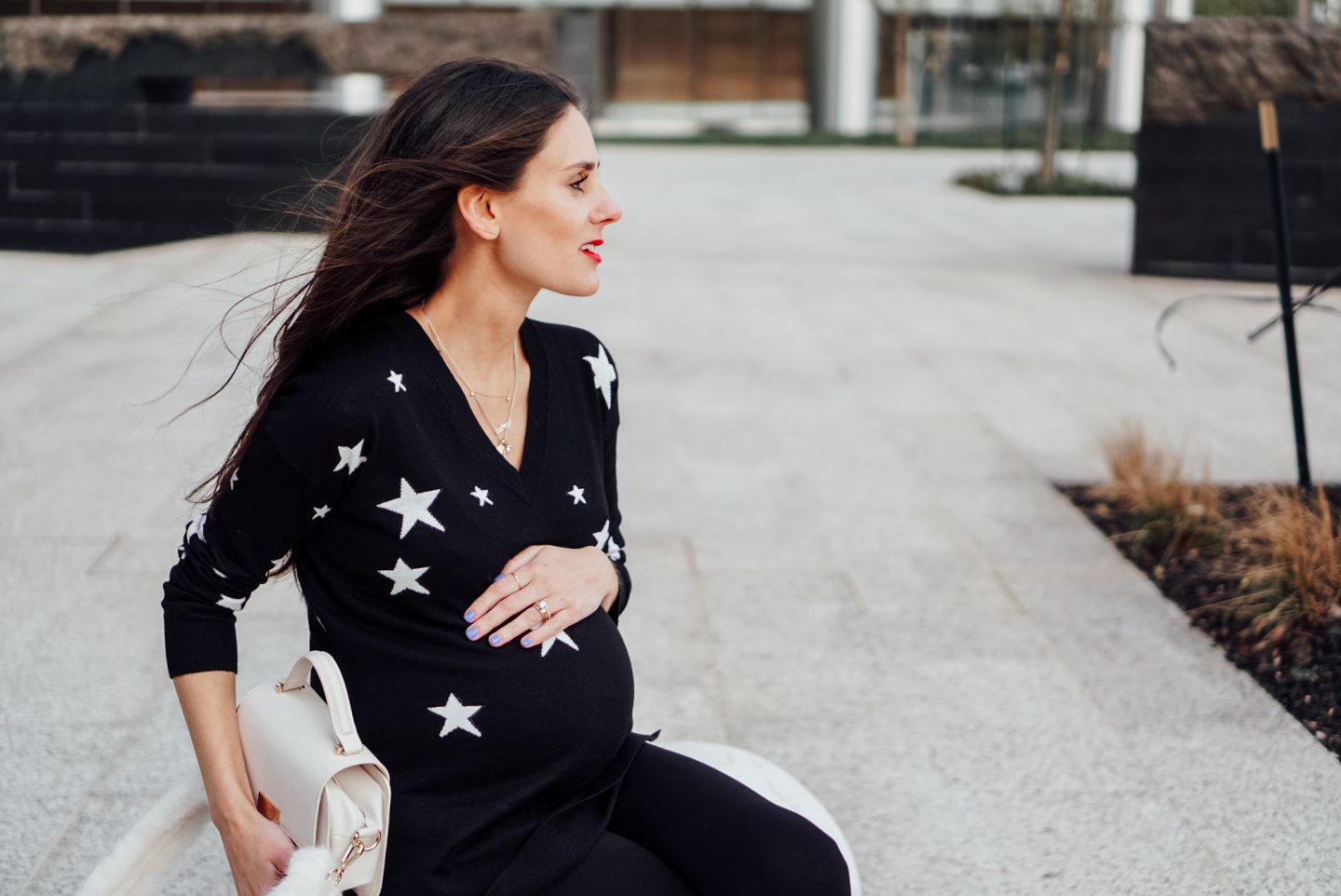 – OUTFIT DETAILS –
Isabella Oliver Annora Intarsia Sweater // Isabella Oliver Easy Leggings (they come in grey, too!) // Red Sneakers (Currently on sale for 25% off! They also come in navy, cream, and black) // Cream Fur Handbag // BEST Matte Red Lipstick (color: Light My Fire) // Ferkos Fine Jewelry Diamond Solitaire Necklace // Heather Hawkins Customizable Script Necklace
---
Though I may have only quietly sworn to myself that I would not resort to wearing only maternity clothing in my pregnancy, I'm here to confess something, and I partially have Isabella Oliver to blame for my confession: I'm wearing maternity clothing in my pregnancy… and I like it.
You may be asking yourself, or me rather, what gives? Well, let me elaborate on my two bones to pick with most maternity clothing:
1) I don't like owning pieces of clothing that I don't, well, love. I don't care if it's a wardrobe staple or a trendy statement piece- if I don't like it, if it doesn't fit well, or if I don't feel like myself when I'm wearing it, I'm not going to buy it. It's as simple as that.
2) Most maternity clothing is often intended to be worn for a maximum of 3-9 months, and then… it doesn't fit. It serves its purpose for a short time, only to be discarded, donated, or take up room in your closet, not to be brought out months, even years, later until the next pregnancy. All of this isn't to say that I haven't bought true maternity pieces before, because I most definitely have and I have heavily relied on such pieces in my third trimester. But the thought of investing in these pieces that I can't wear in the future still drives me bonkers.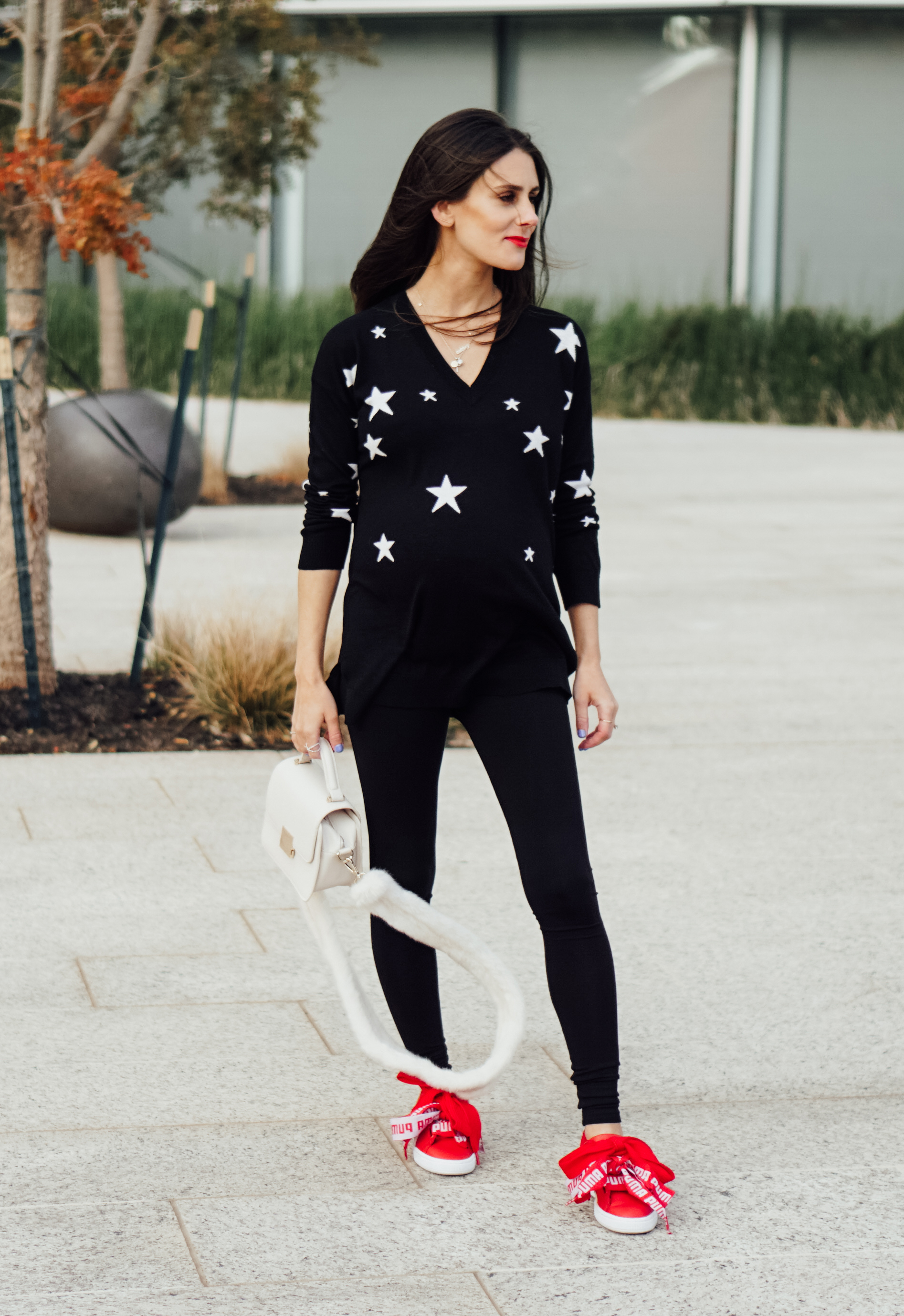 Here is where Isabella Oliver has pleasantly chipped away at my maternity clothing-averse shell. See this outfit I'm wearing? I must admit, I feel completely like my self (pregnant or not) in this flattering and comfortable instarsia knit star sweater, along with these stylish, but forgiving black leggings.
I would happily buy and wear both of these pieces, pregnant or not, because they make me feel like myself. Which brings me to my next point: both my sweater and leggings are part of Isabella Oliver's Maternity and Beyond collection. If the "Beyond" part leads you to believe that collection is designed specifically to be worn after the baby is born, then you are correct (insert praise hands emoji here)! Which means, I know that I'm investing in pieces that will get a lot of wear long after month number 9- and nothing could make me and my wallet any happier!
Another thing I love about the collection is that Isabella Oliver has styled and photographed each piece on both a pregnant and non-pregnant model, so you can really see what each style will look like once your belly is gone. You can read all about the collection here. To see my favorites from the Maternity and Beyond collection, scroll down to the bottom of this post!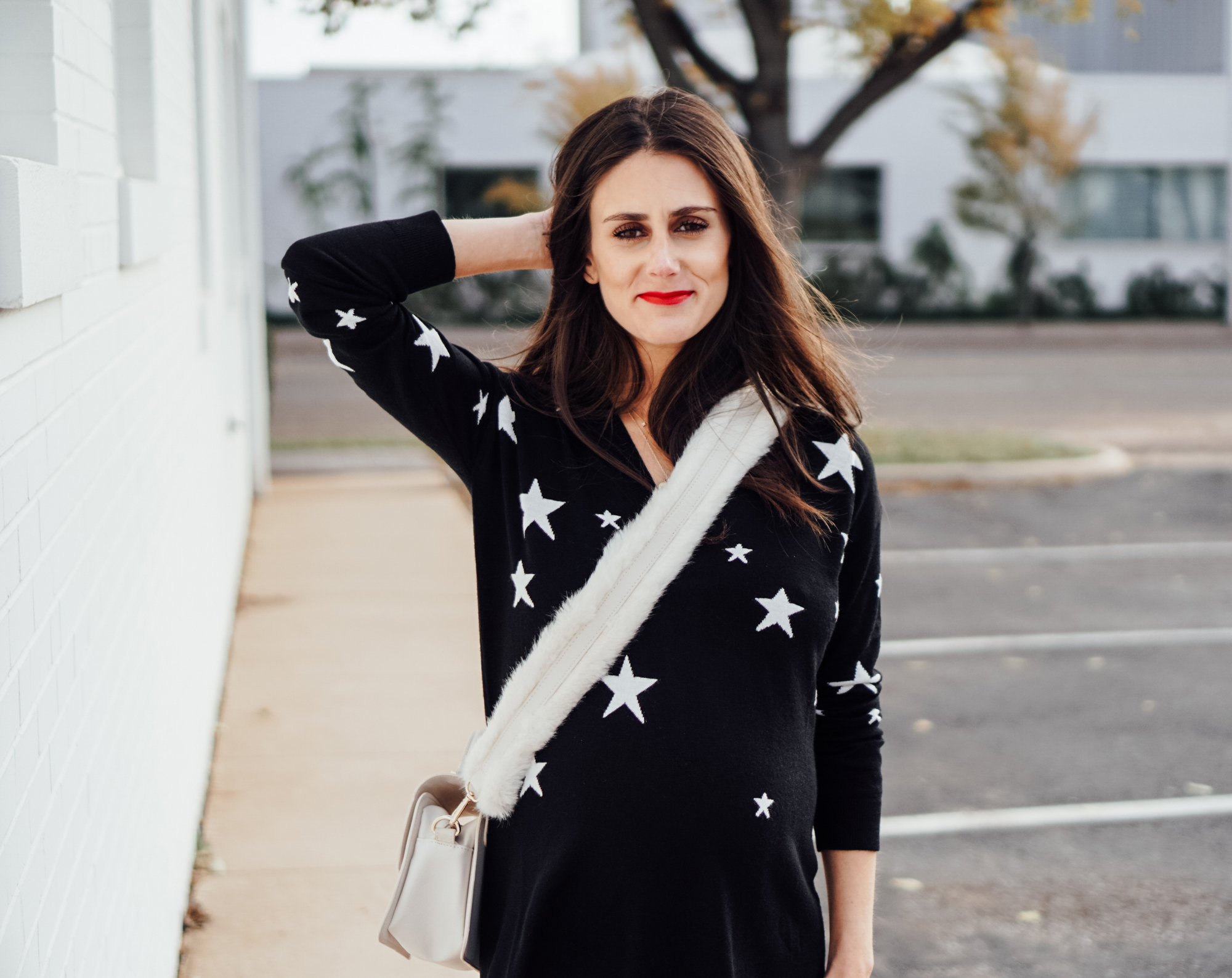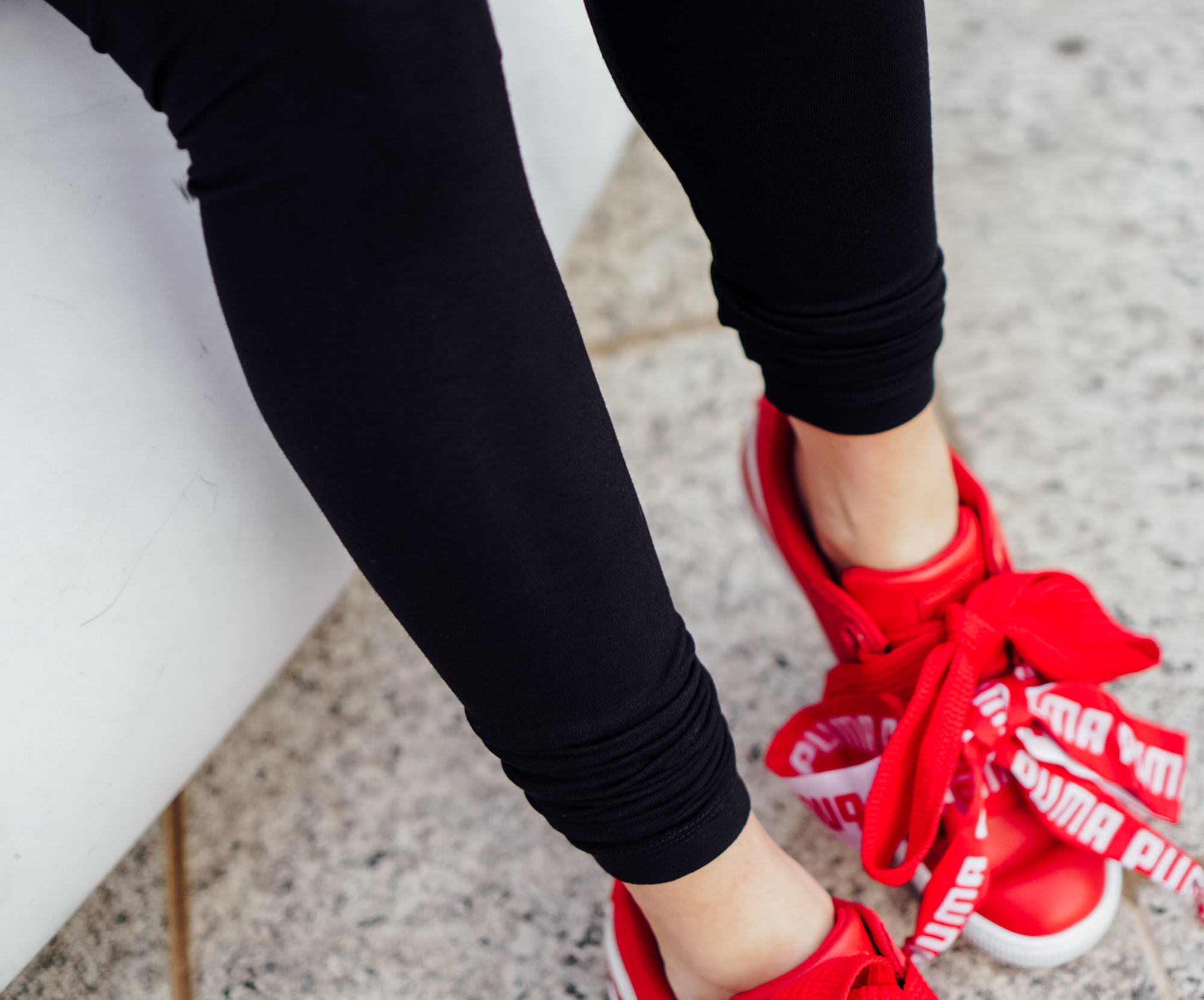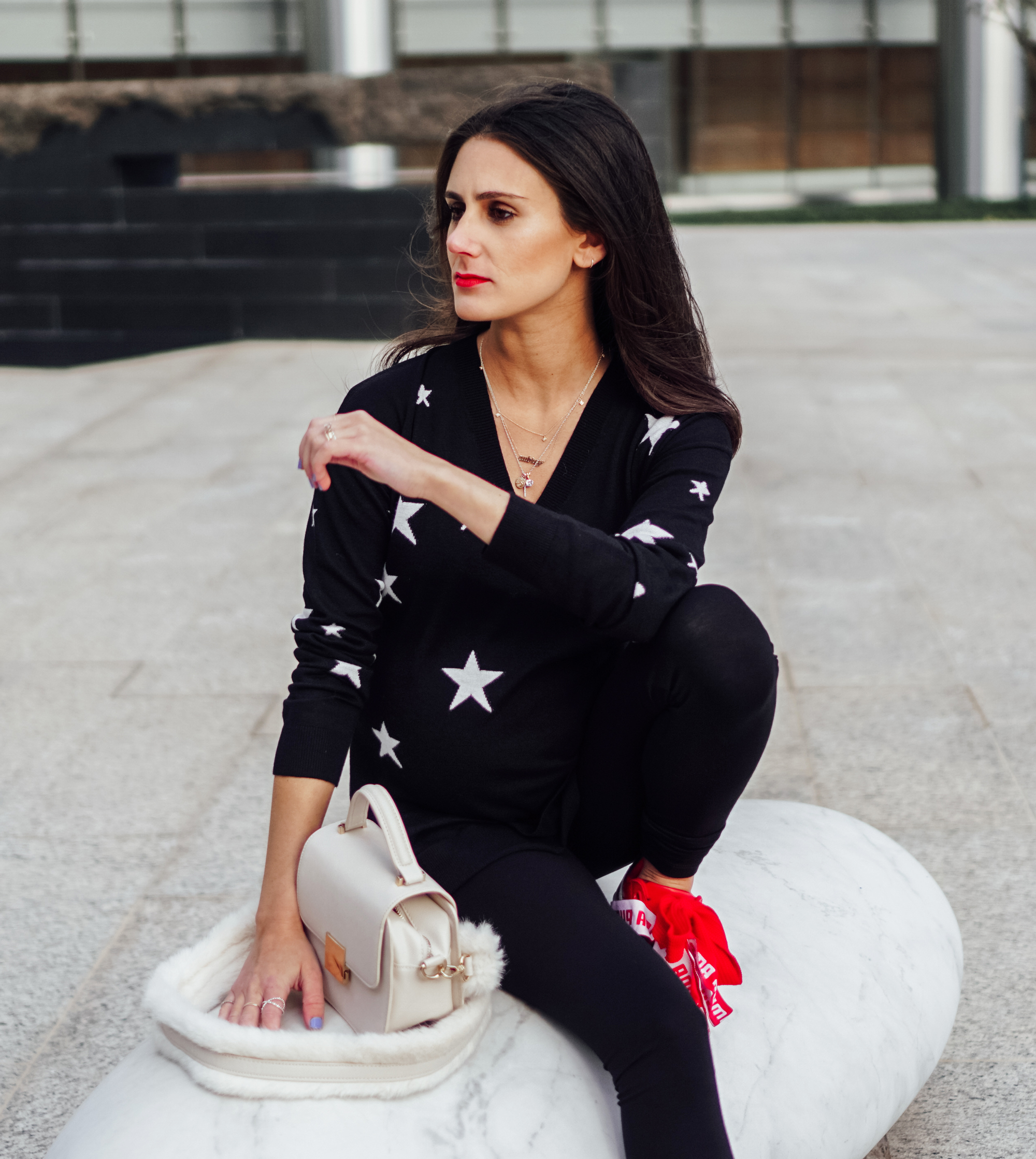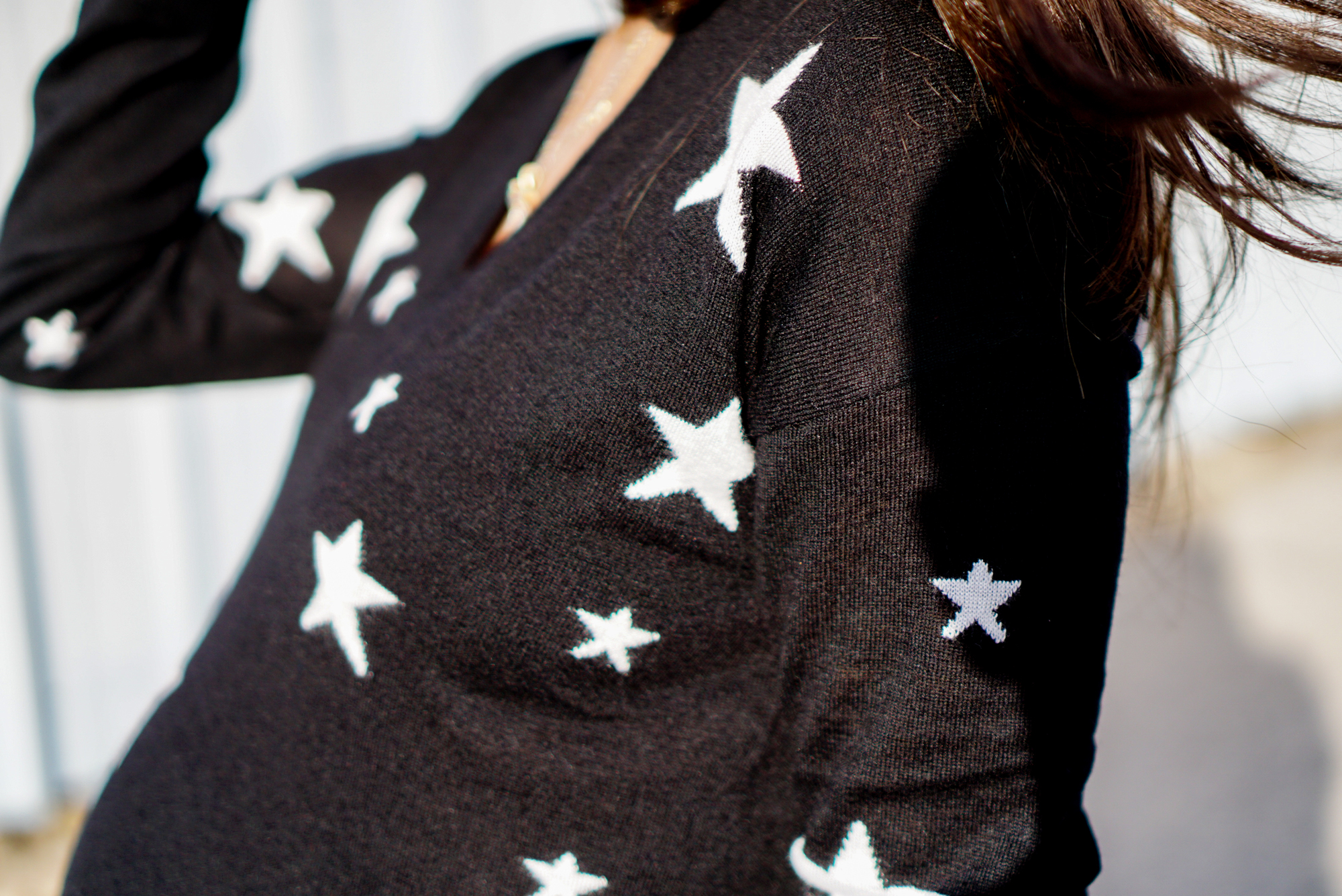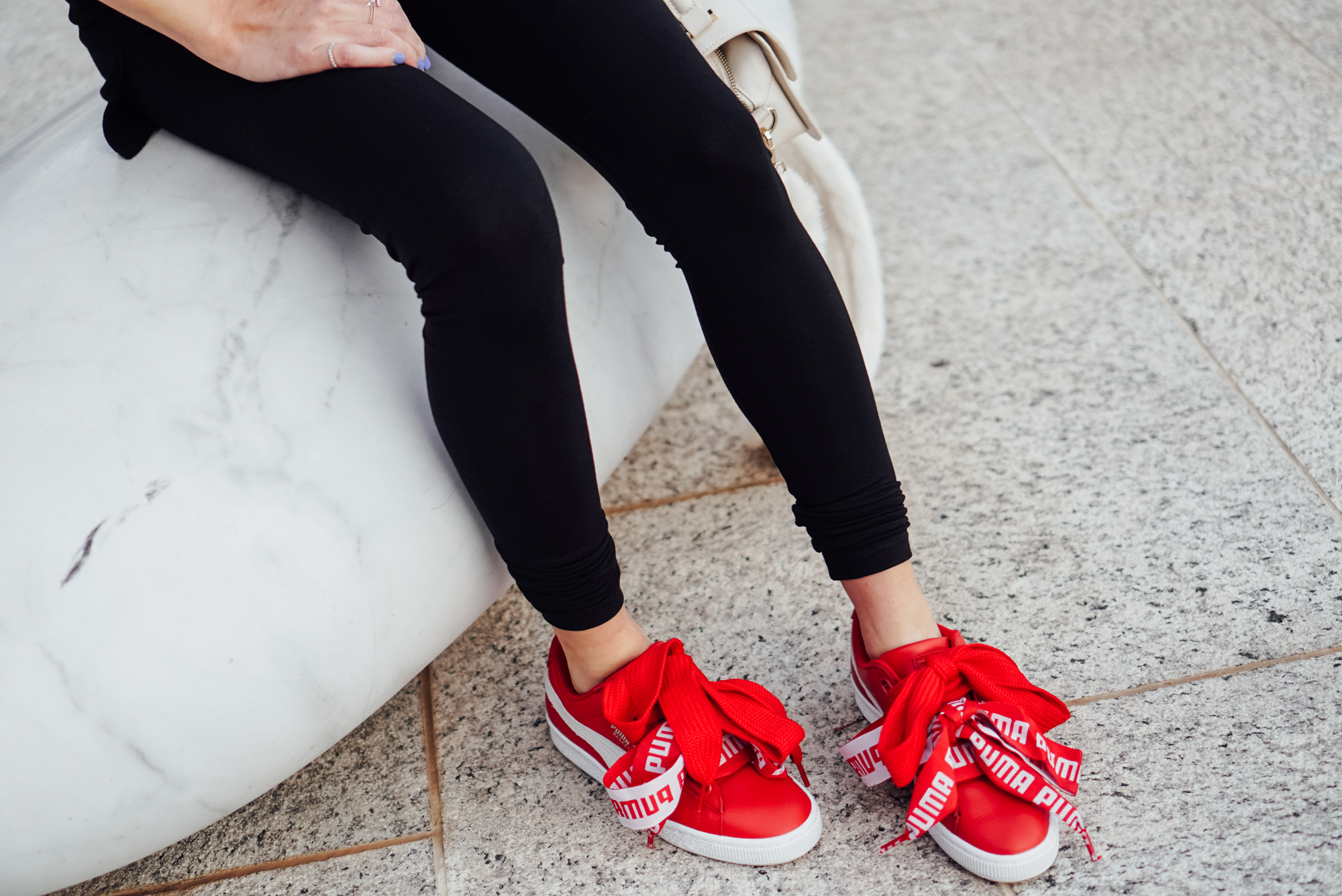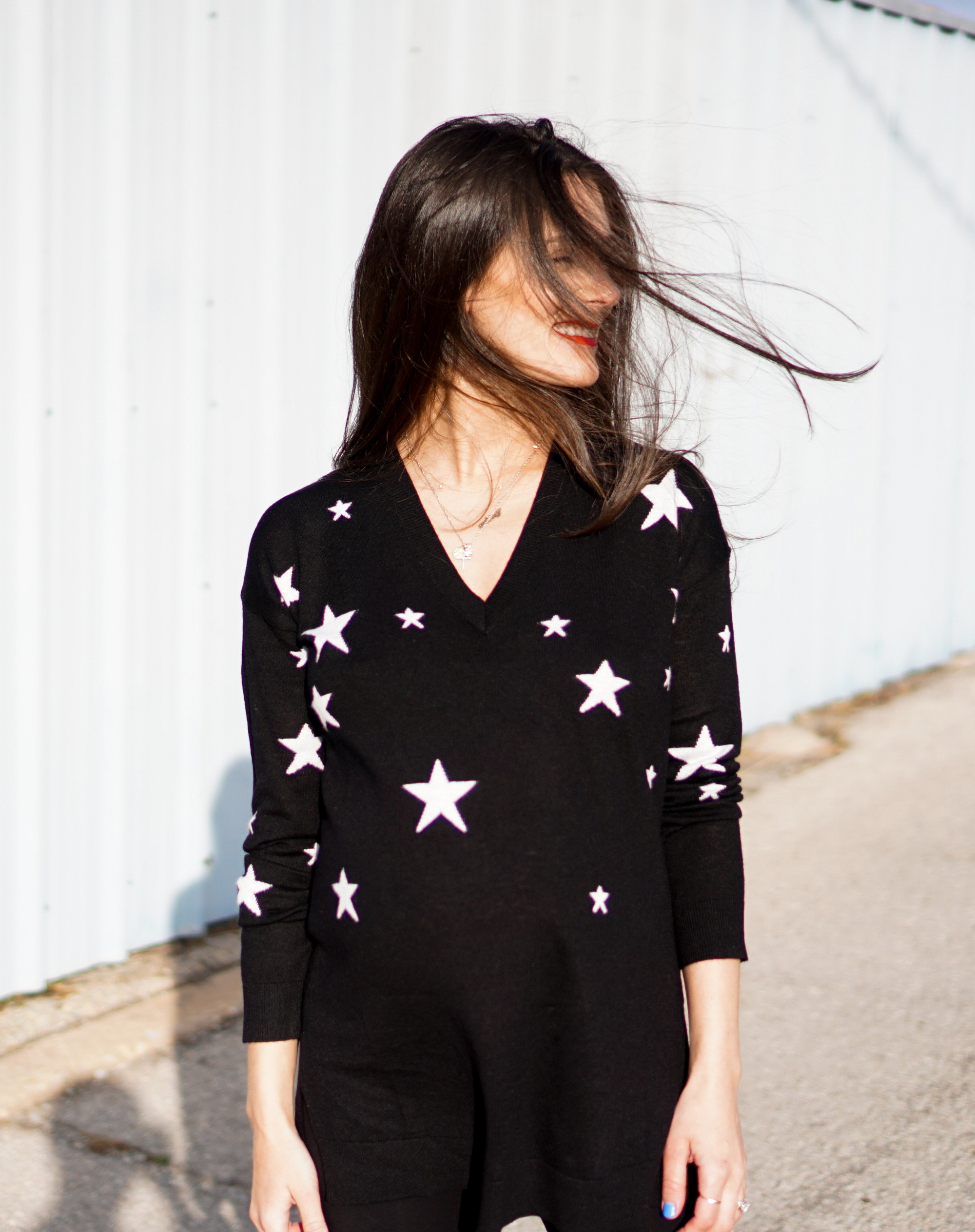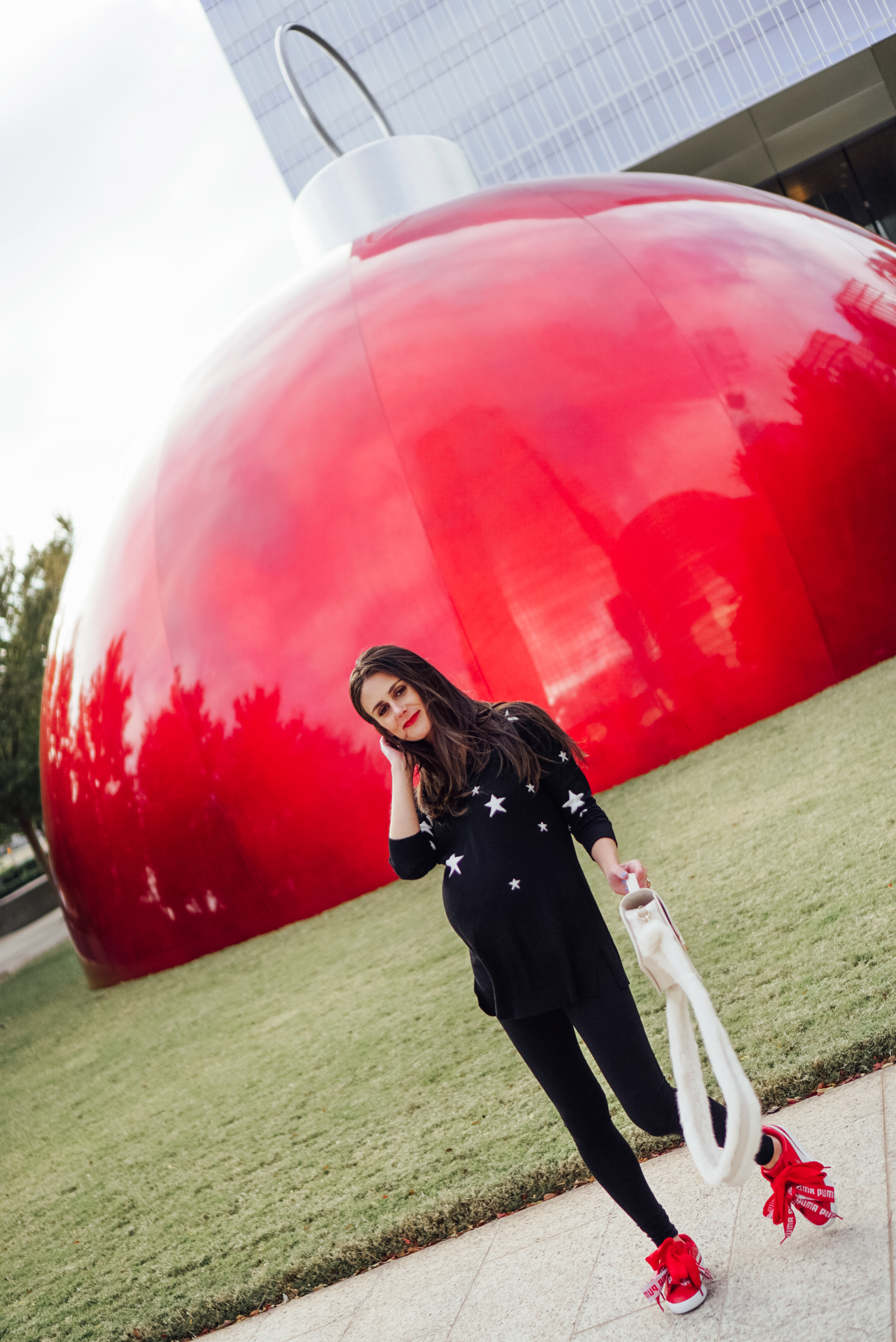 – MATERNITY & BEYOND COLLECTION: MY FAVORITES –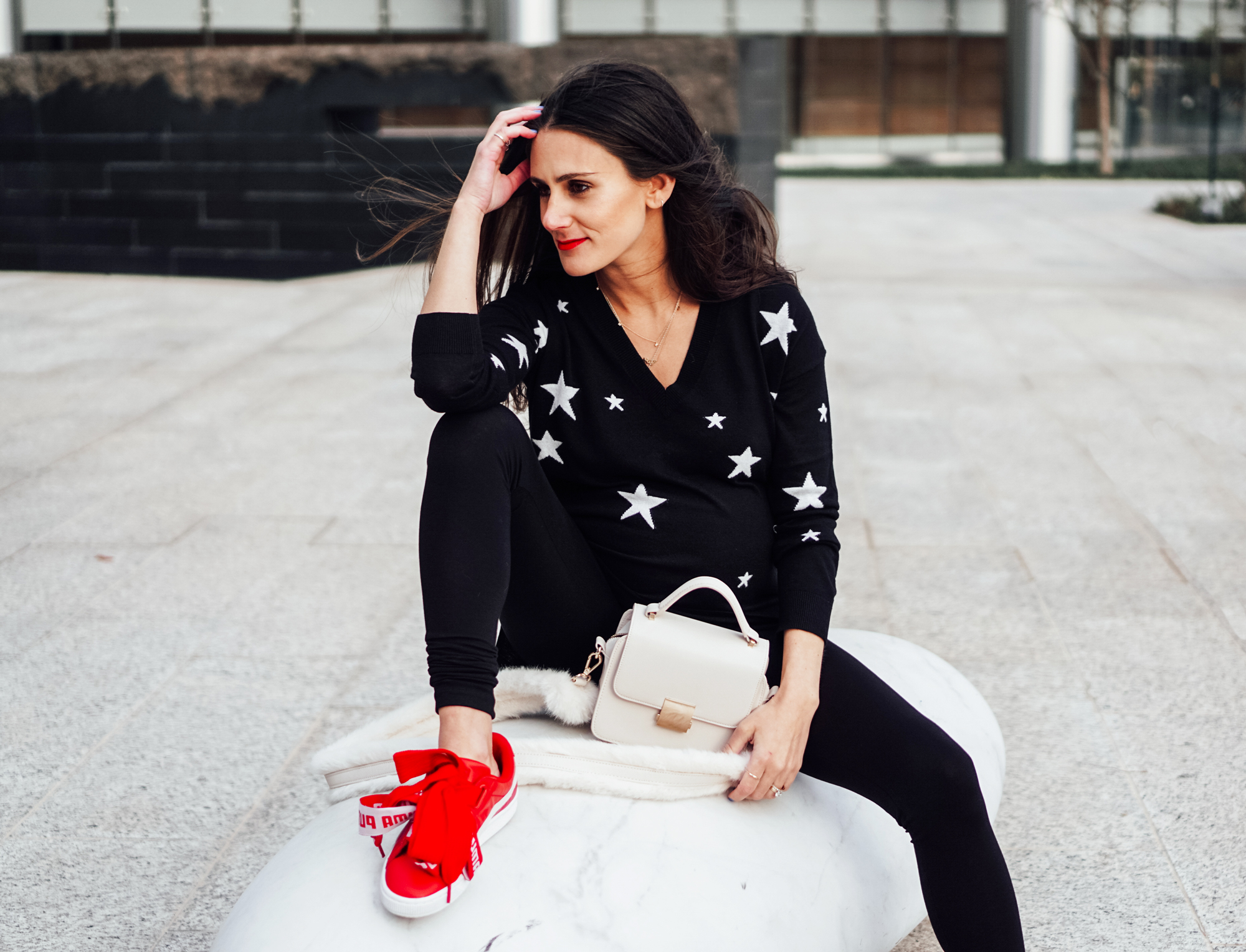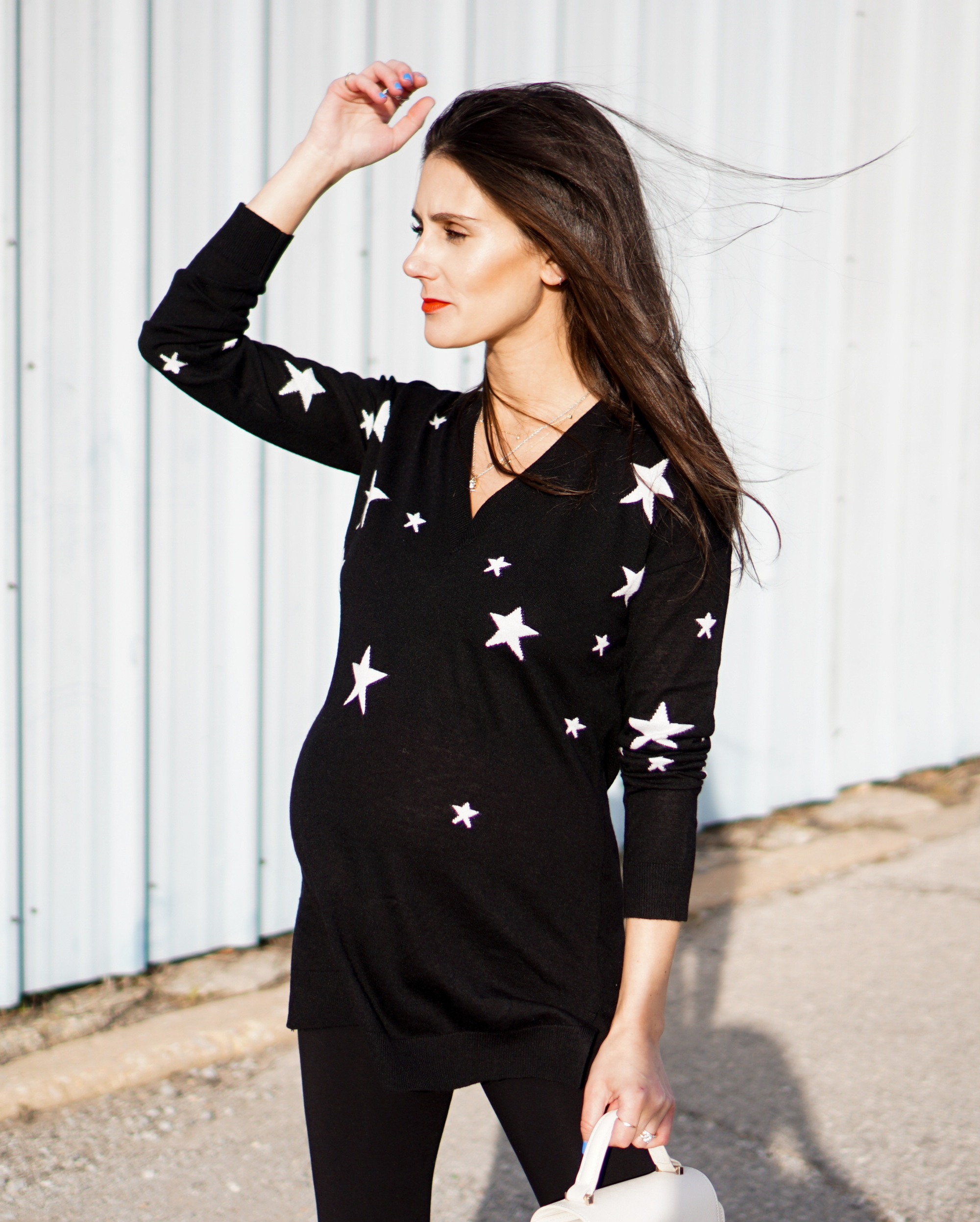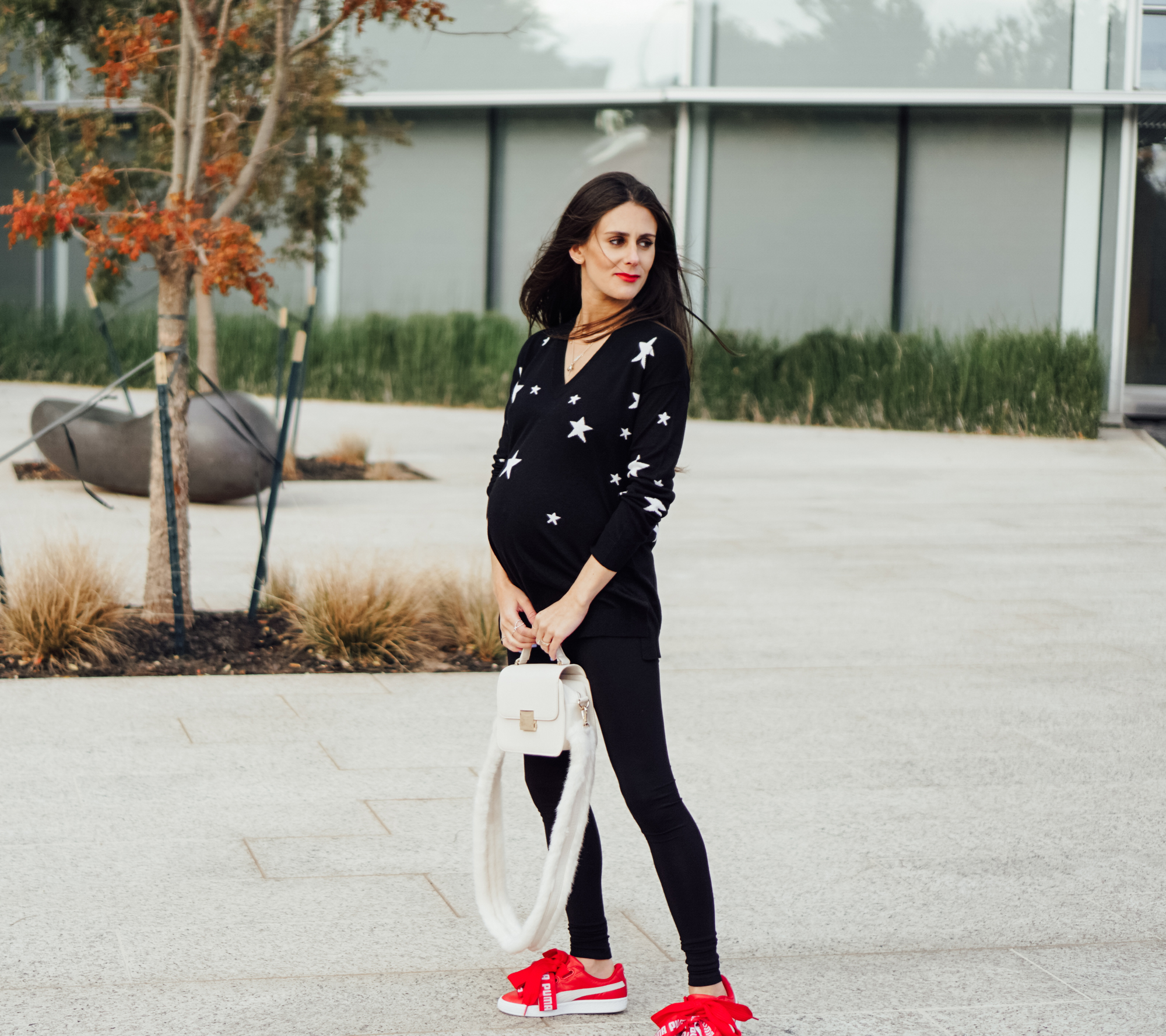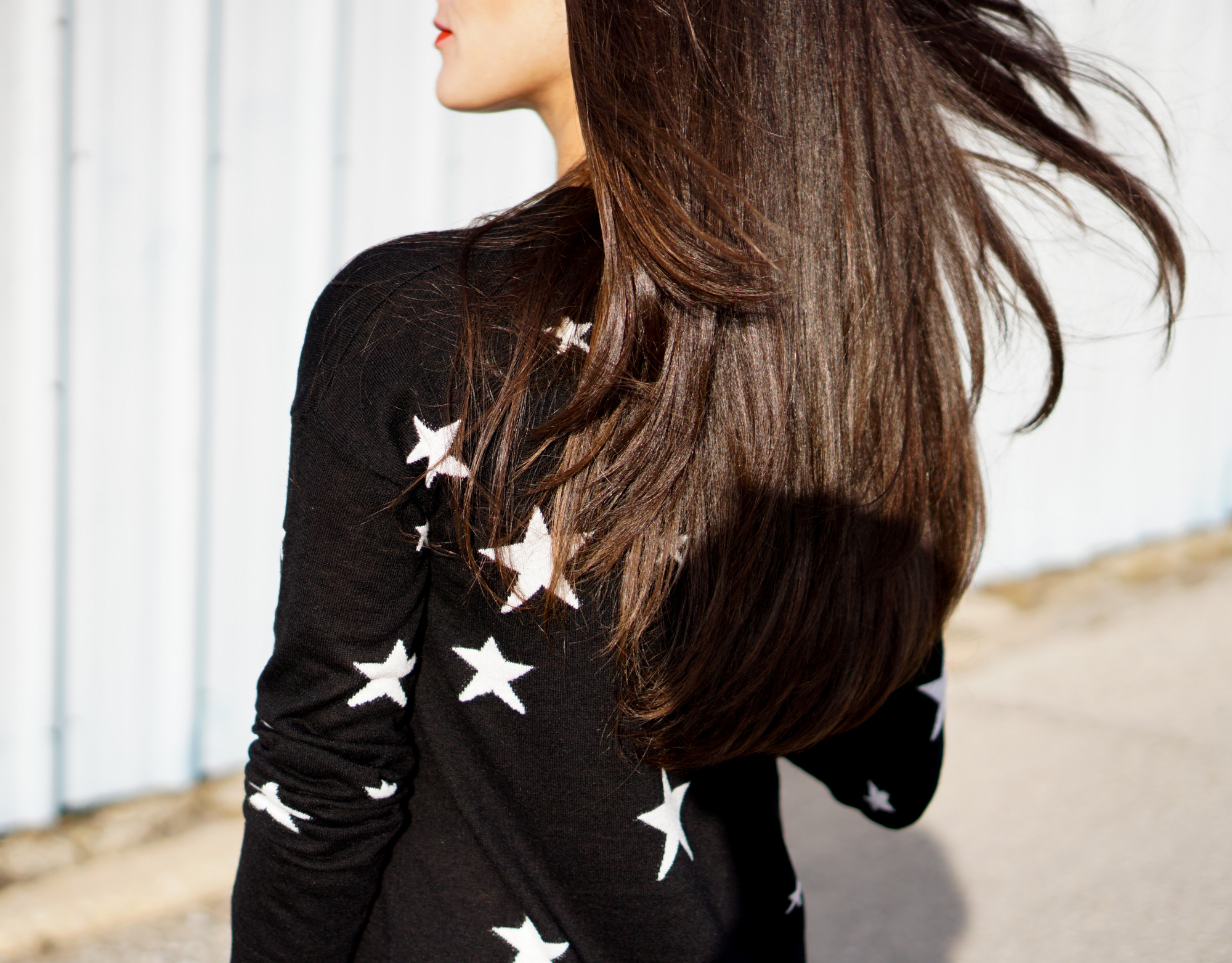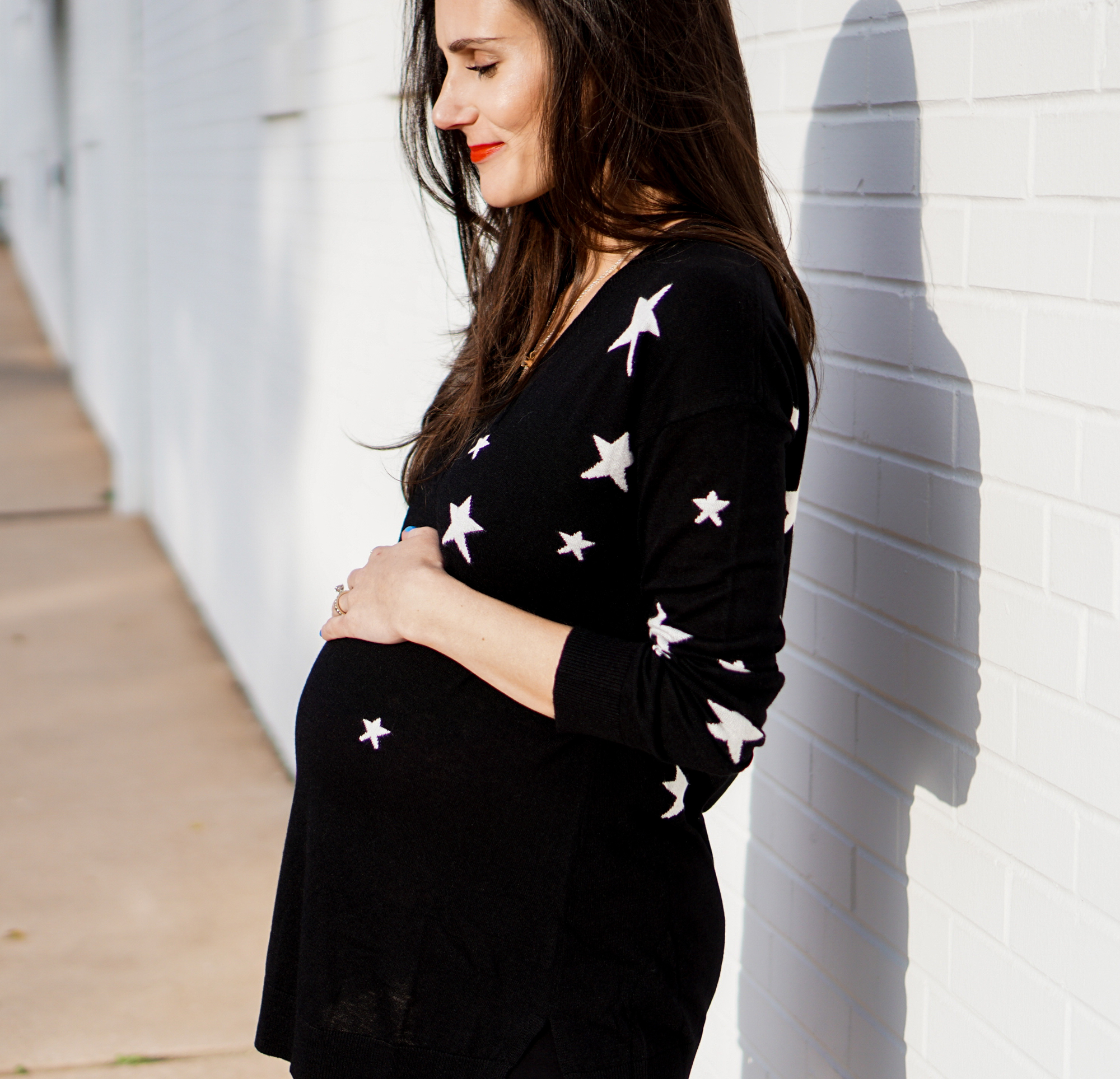 A special thanks to Isabella Oliver for partnering with me on this post!