From the Fall '15 runway shows to the top-pinned rooms on Pinterest, velvet is definitely having a moment. It's both visually and tactually luxurious, and can be surprisingly durable, too, thus making it a go-to fabric for upholstery and drapery.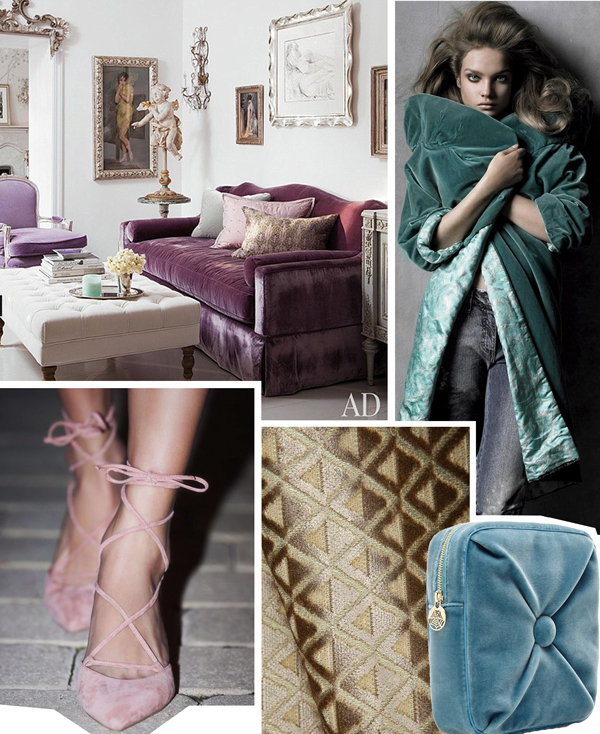 Clockwise from top left: 1 // 2 // 3 // 4 // 5
And while the word 'trend' typical indicates a fleeting, or of-the-moment style, I don't see velvet going anywhere anytime soon.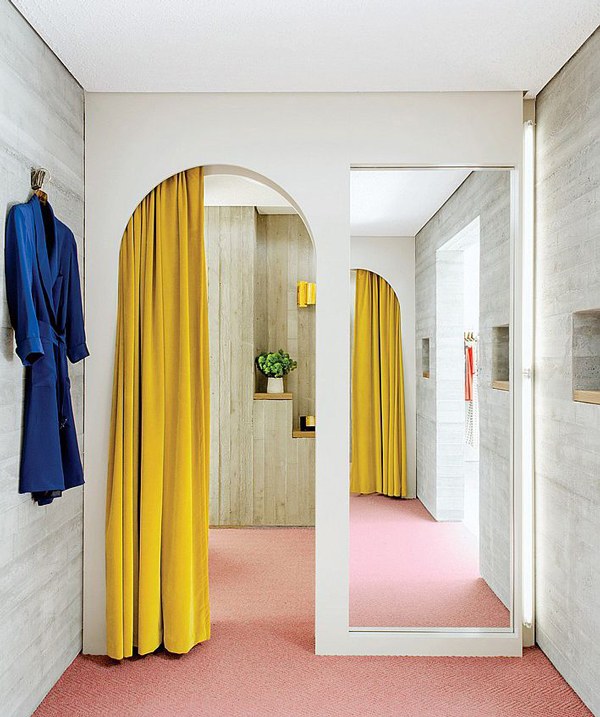 These sumptuous velvet curtains are straight from the Rachel Comey flagship store in Manhattan. Now that's my kind of dressing room!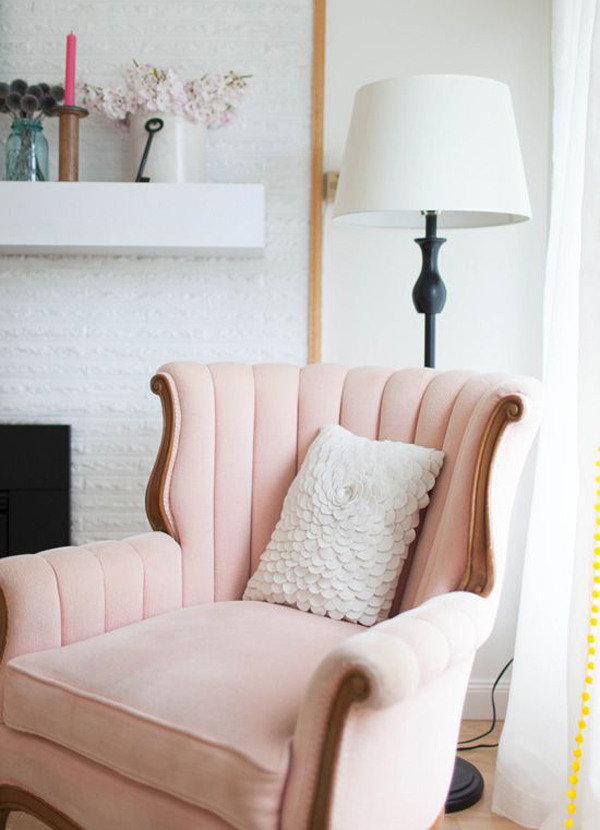 There is something so clean and crisp about velvet (see picture above).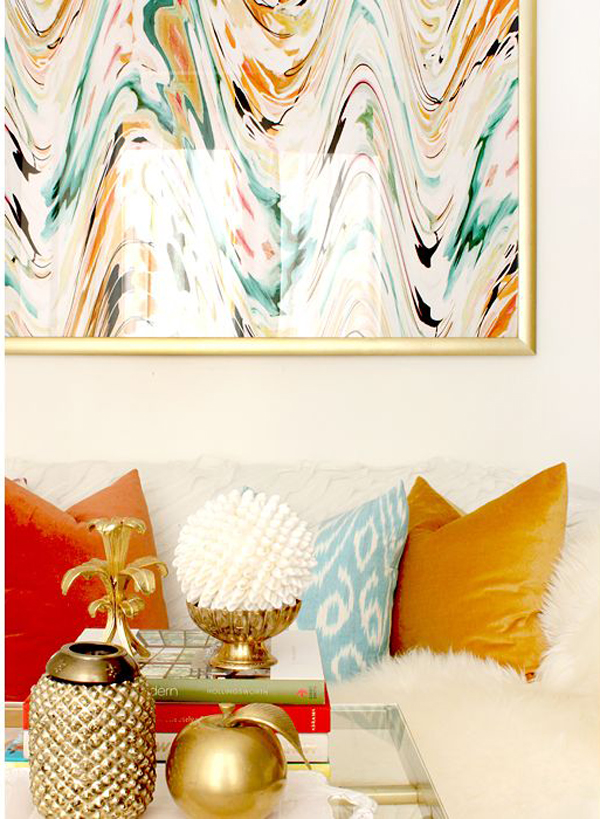 The velvet pillows here create a nice texture play when paired with the sheepskin rug and ruffled throw blanket slung over the back of the couch.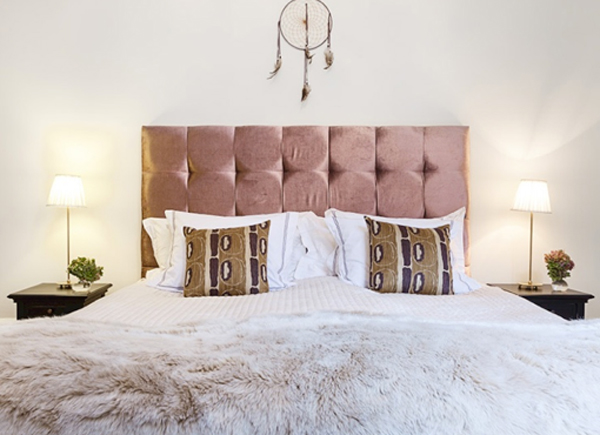 Check out this crushed velvet headboard. It just goes to show that while velvet can be clean and crisp, it can also provide a good deal of visual texture.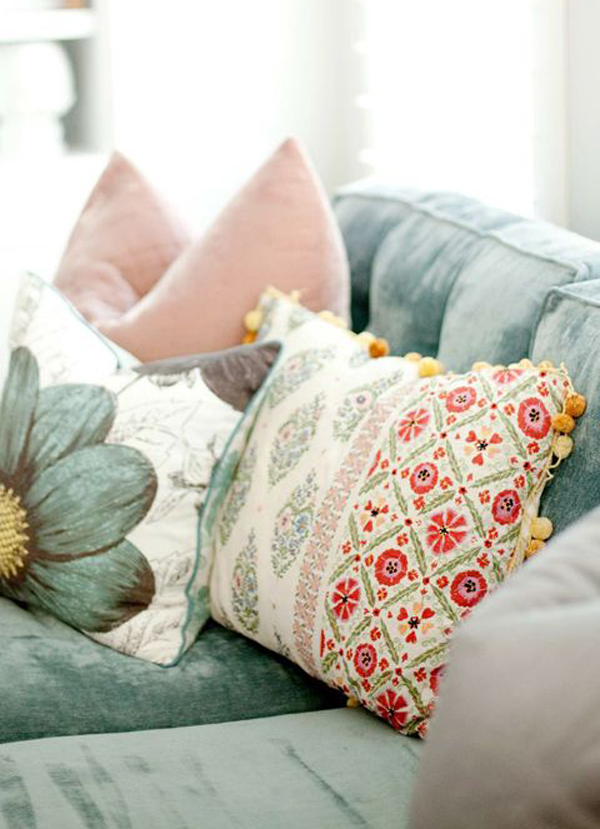 Velvet on velvet on velvet here.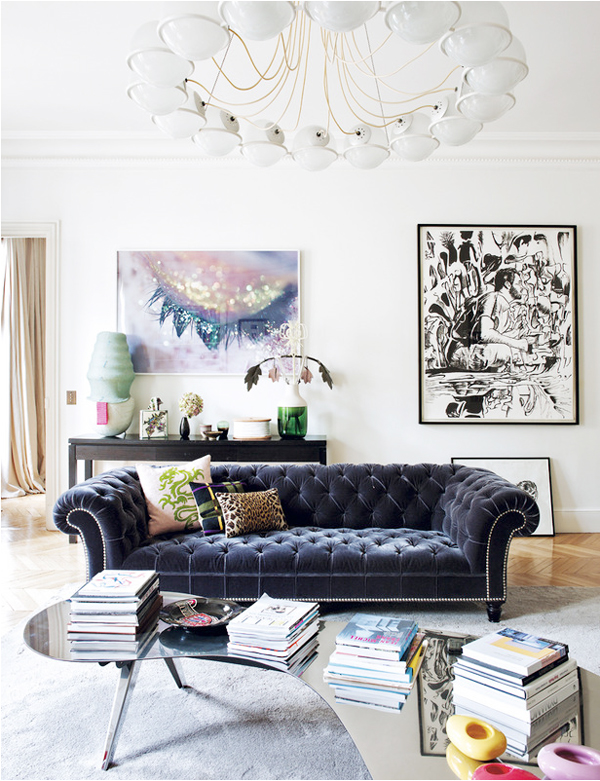 And lastly, there's nothing more classic than a velvet chesterfield couch.