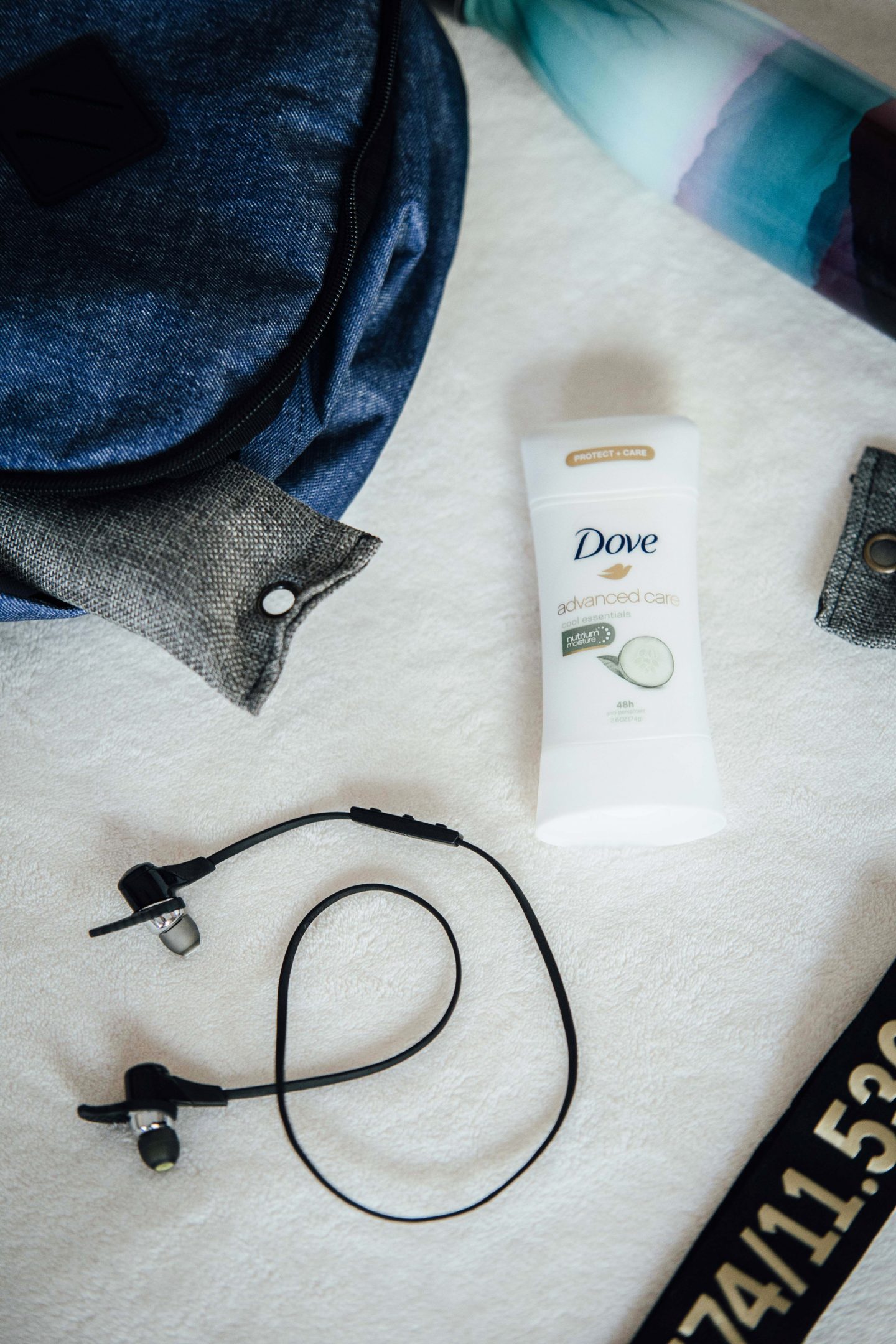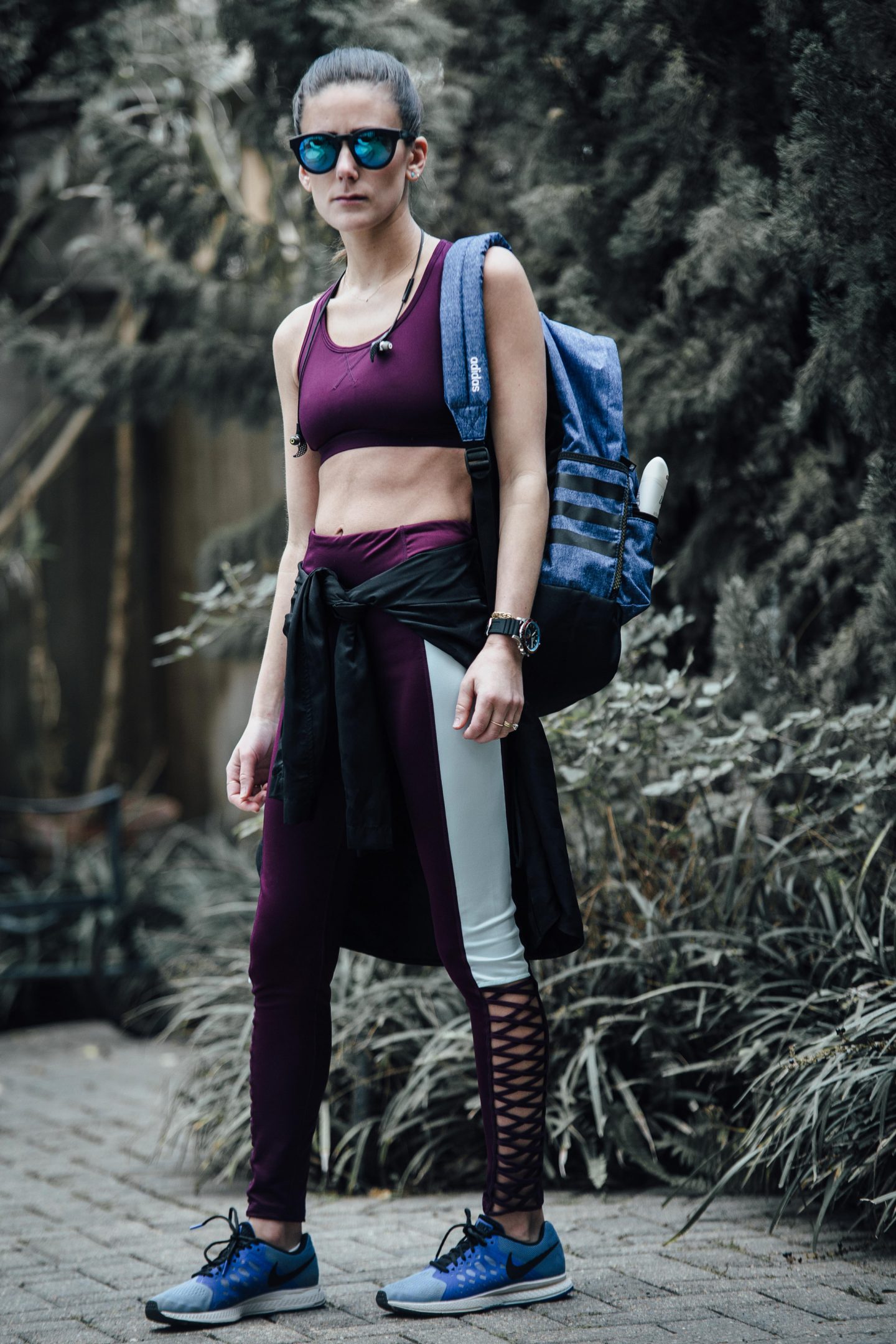 Something I'm excited to share more of with you guys in the coming months (another part of my life that has absolutely nothing to do with fashion (yes, you read that right!)) is my passion for fitness. I am by no means an expert, nor am I at the gym 7 days a week, but I've always been very active and truly enjoy finding new ways to take care of my body. So, see this post as the first of many fitness-related posts to come!
Now, on to the good stuff. Today, I'm sharing my 5 gym bag essentials. While I workout both at home and at the gym, I've had a gym membership in some capacity for the last 12 years. So, to say I've had some time to figure out the necessities would be an understatement. Here are the 5 things I can't live without: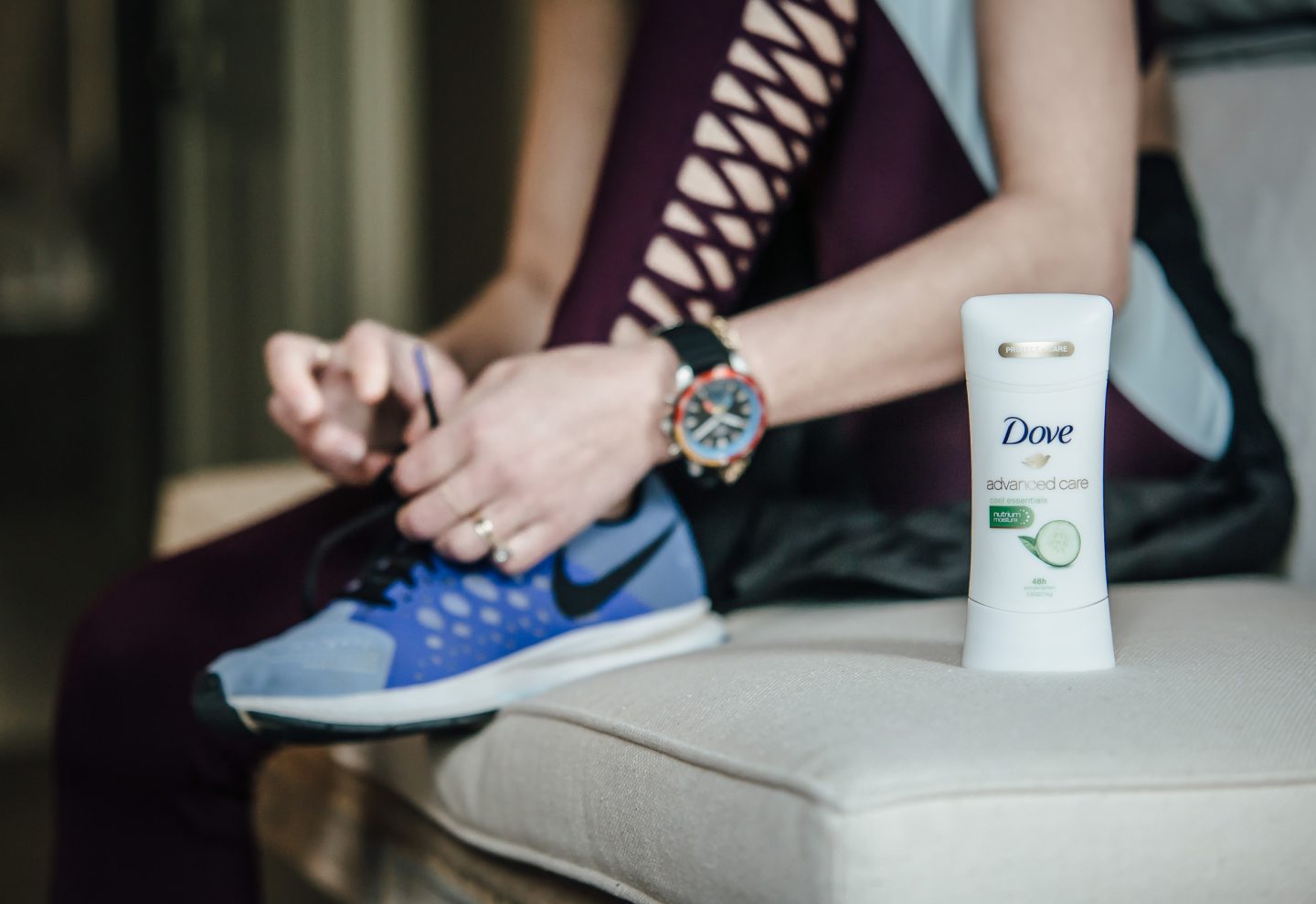 1. Deodorant that works
If you guys follow me on Instagram and saw my Insta Stories a few weeks ago, you'll know that I've been looking for a new deodorant. Here were my two requirements: 1) it had to war against post-workout stink and 2) not irritate my skin. Because nothing is more frustrating than having to reapply deodorant after your workout because the first application didn't quite do the job or having irritated armpits.
Based on your recommendations, I bought three different kinds and tested them out for two weeks. Curious to know the winner? My favorite, by a landslide, was Dove's Advanced Care Antiperspirant. It offers 48 hours of odor and wetness protection, and I must say- not only was I not stinky after a full workout, but I actually smelled nice, even clean! The second thing I liked was that my underarms were far more moisturized and far less irritated than with my previous deodorant. They actually felt (and feel) soft- which, until now, wasn't a word I ever would've used to describe my underarm skin. It's no wonder that they're softer- Advanced Care is made with Dove ¼ moisturizers and Nutrium Moisture, which adds moisture to your skin, in addition to those antiperspirant and deodorizing benefits.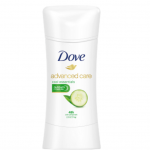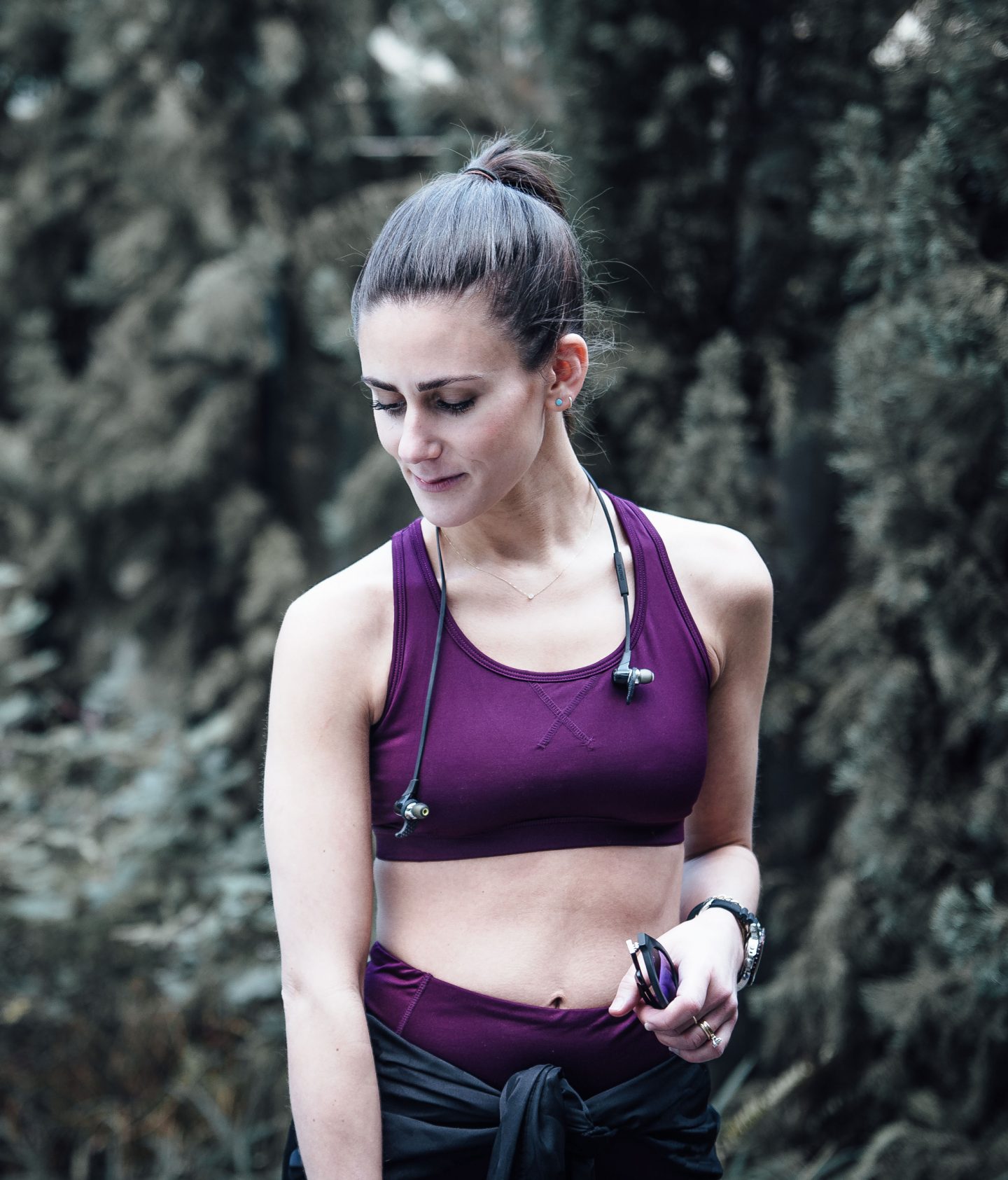 2. Wireless headphones
If you were to shadow me at the gym, you would get a good run for your money because I'm all over the place. I start out by warming up on the track, then jump on to the elliptical for 10-15 minutes, followed by free weights and Tabata-style exercises on the floor. So the thought of trying to mess with corded headphones, and then hoping that they stay plugged into my phone while I'm doing burpees, is comical (believe me, it is- I've tried it). So when wireless headphones came out a couple of years ago, I asked for these for Christmas and have been using them ever since! I even use them as a hands-free headset when I'm driving and talking on the phone. They are definitely on the pricier side, but cheaper than Bose and have held up for 3 years worth of gym use.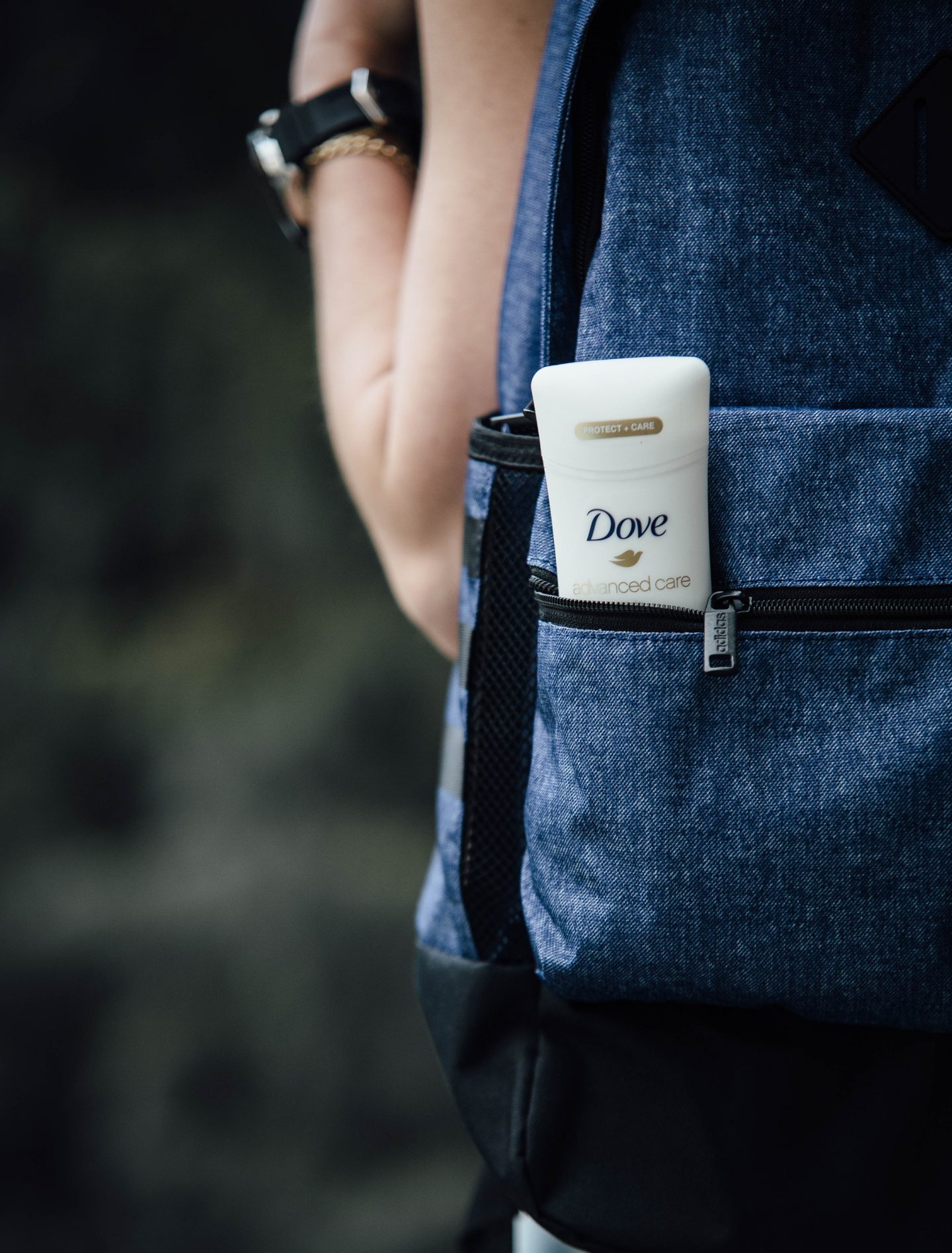 3. A ventilated gym bag
Seems pretty obvious right? Wrong. There are many beautifully-designed gym bags out there, but not all of them are designed for THE STINK. (Hopefully I'm not the only one that has this problem). Because dirty shoes, moist socks and sweaty workout gear often go straight into my gym bag post-workout, having a gym bag specifically designed to house stinky clothes is crucial. There are some great ones out there, just make sure take a peek inside before buying. Look for mesh pockets or side-slits that allow moist air to escape and smelly clothes to breath. I'm currently using this backpack from Adidas. I chose a backpack-style since I'm often carrying Johanna with me into the gym to drop her off at the gym day care and have my hands full.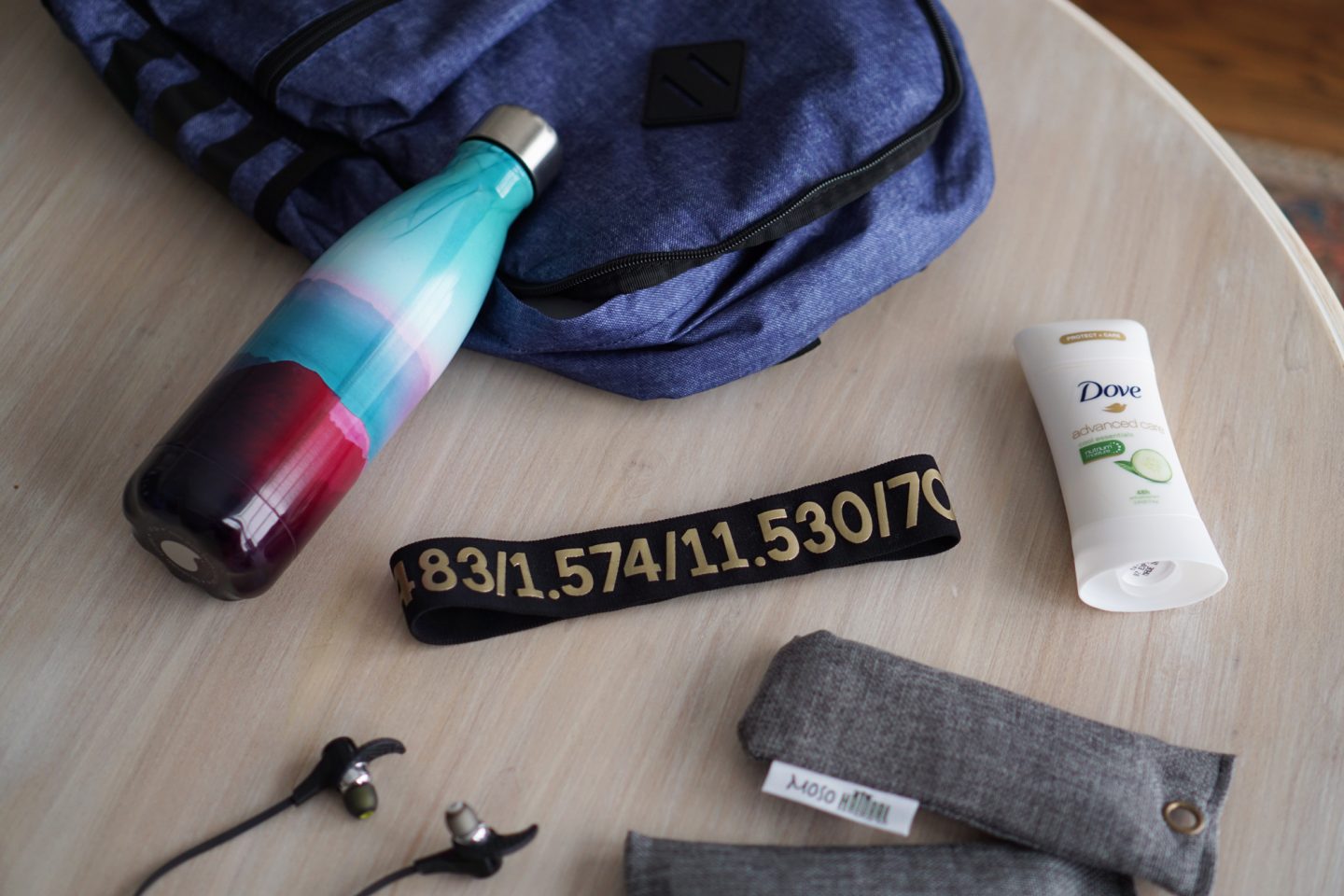 4. Insulated Water Bottle
Also might seem like a given, but as you probably know by now, not all water bottles are designed to keep your drink cold. There are so amazing brands out there, but I am a huge fan of S'well's bottles for two reasons: 1) they keep beverages cold (or hot) for 12 hours (thanks to stainless steel double walls), and 2) I love their sleek design and beautiful prints/color options (I have this one in the 17 oz and this one in the 25 oz bottle).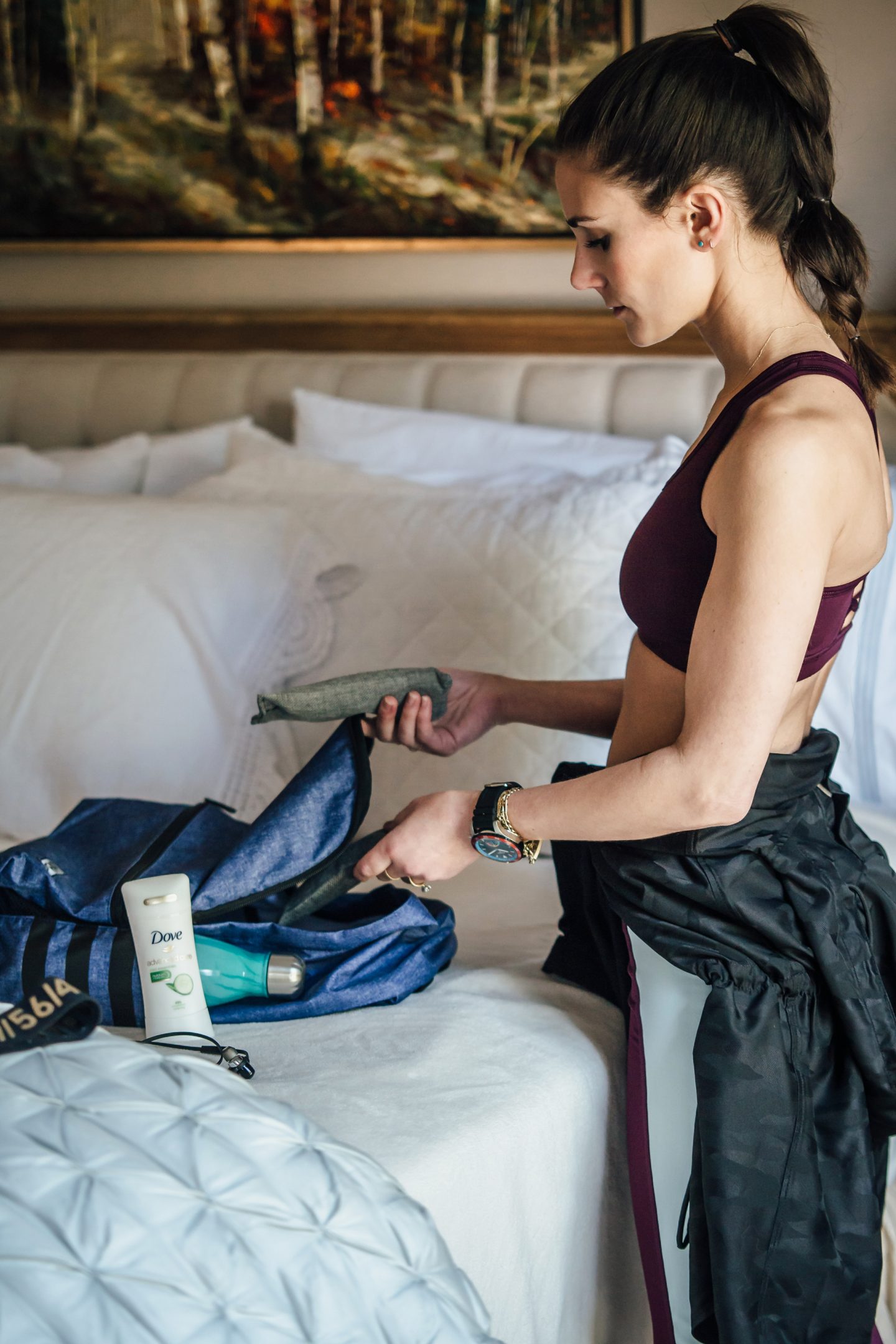 5. Gym Bag Deodorizers
This last one goes hand-in-hand with must-have's 1. and 3. (are you sensing a theme here?). I really don't like bad smells. I think I may even have an extra-sensitive olfactory system. Either way, I am always trying to find ways to prevent lingering smells in my clothing, shoes, purses, closet, bedroom and car. After doing some research online, I found these awesome natural air purifying bags for $8.99 on Amazon. They're made of bamboo charcoal, which continually eliminates odor (read: my stinky shoes) and moisture (read: my sweaty socks and clothes). And my favorite part is that they can travel from bag to bag, or even fit snuggly in your sneakers once you've unpacked your gym bag. Basically, they are my stink-free saving grace.

Beautiful photography by the talented Egidio Narvaez
I was selected for this opportunity as a member of CLEVER and the content and opinions expressed here are all my own.