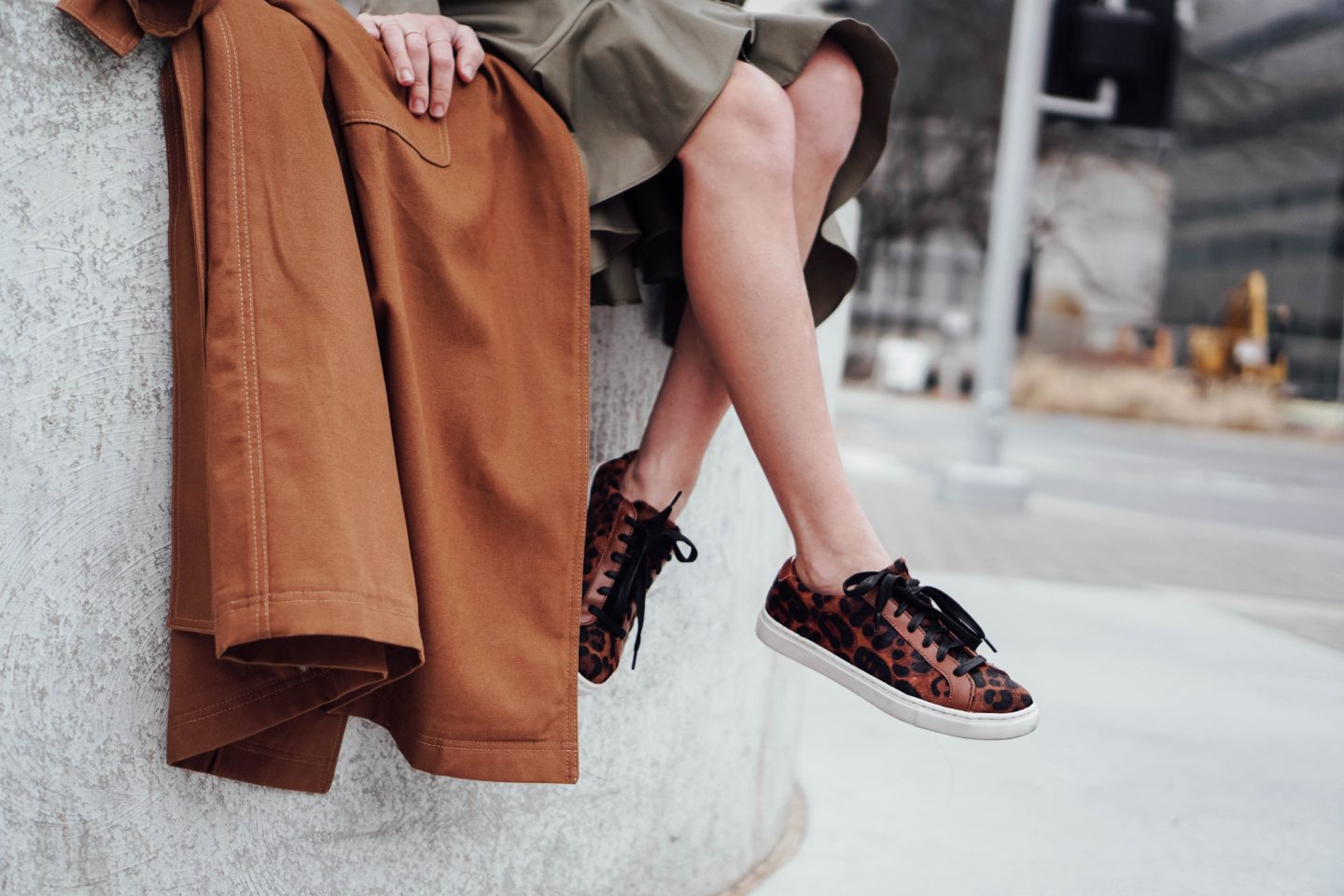 I'm pretty (okay, very) picky when it comes to shoes. Among my list of requirements, shoes must be 1) comfortable 2) affordable, and 3) well-made before I will considering adding them to my closet. Oh, and did I mention stylish? That's pretty much a given!
Last fall, I spotted this gorgeous pair of black buckled ankle boots on a fellow blogger and immediately went to her blog to find out where they were from. The source of these beauties? Marks & Spencer. Ever since then, they have been a shoe fix go-to of mine. They truly carry the best assortment of on-trend shoes that meet all of my requirements, and then some: Reasonably priced? Check. Well-crafted? Yes ma'am? Designed with comfort in mind? You bet your bottom. And then there's that stylish factor, which they've got in spades. I have found them to carry great options to the drool-worthy runway shoes I see but can't always afford.
So, as you can imagine, I was beyond thrilled to partner with them to style two looks using their shoes as the focal point for each outfit. After much debate (you guys, I started with a list of 26 favorites and had to narrow it down to two! Well, three if you count the ones that I bought for Johanna.), I landed on these show-stopping red block heel court shoes for my first look. I paired them with this statement-making ruffled blouse, some high-waisted denim, and this minimalist leather micro satchel to create the perfect wear-to-work and then out-for-drinks look.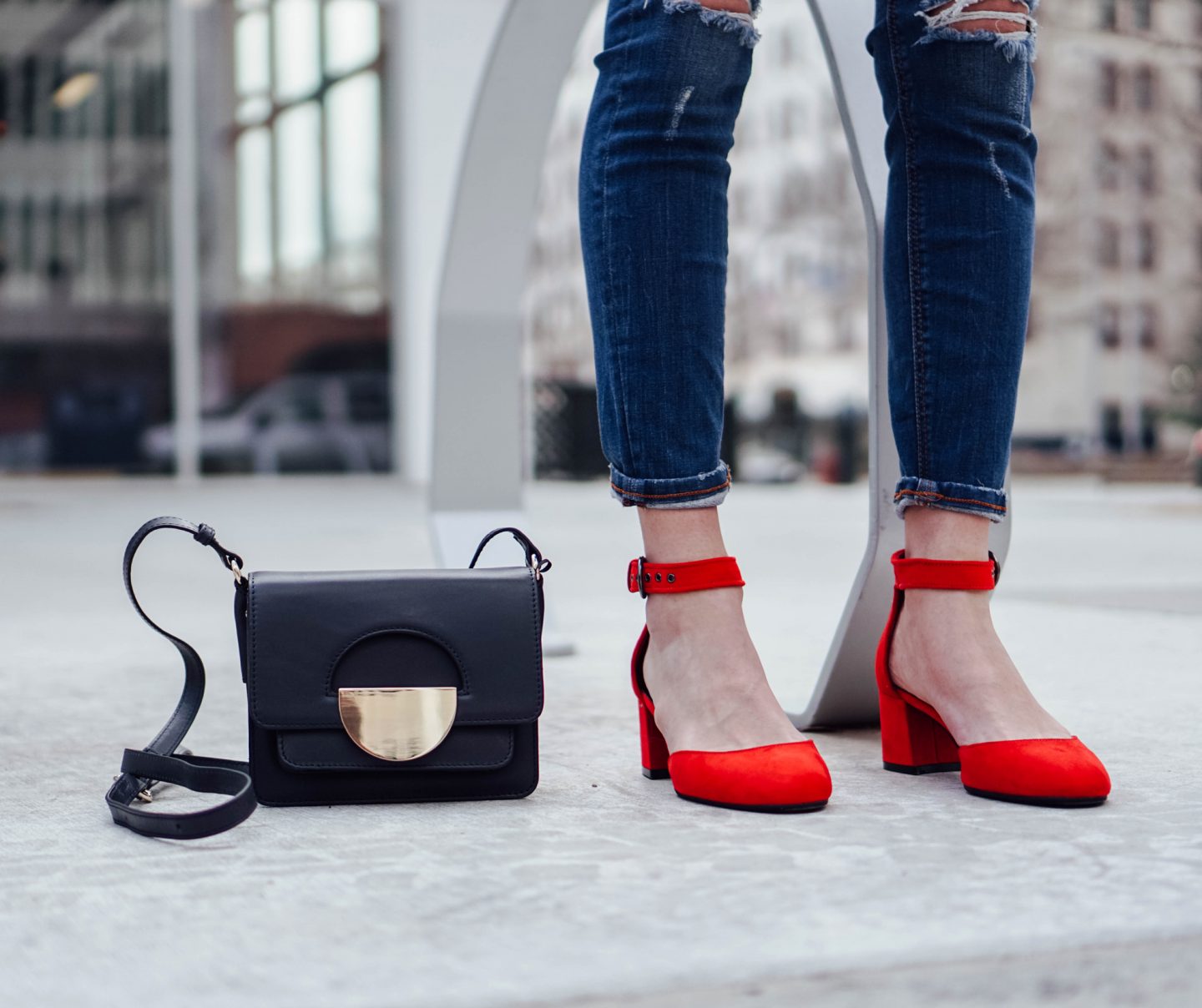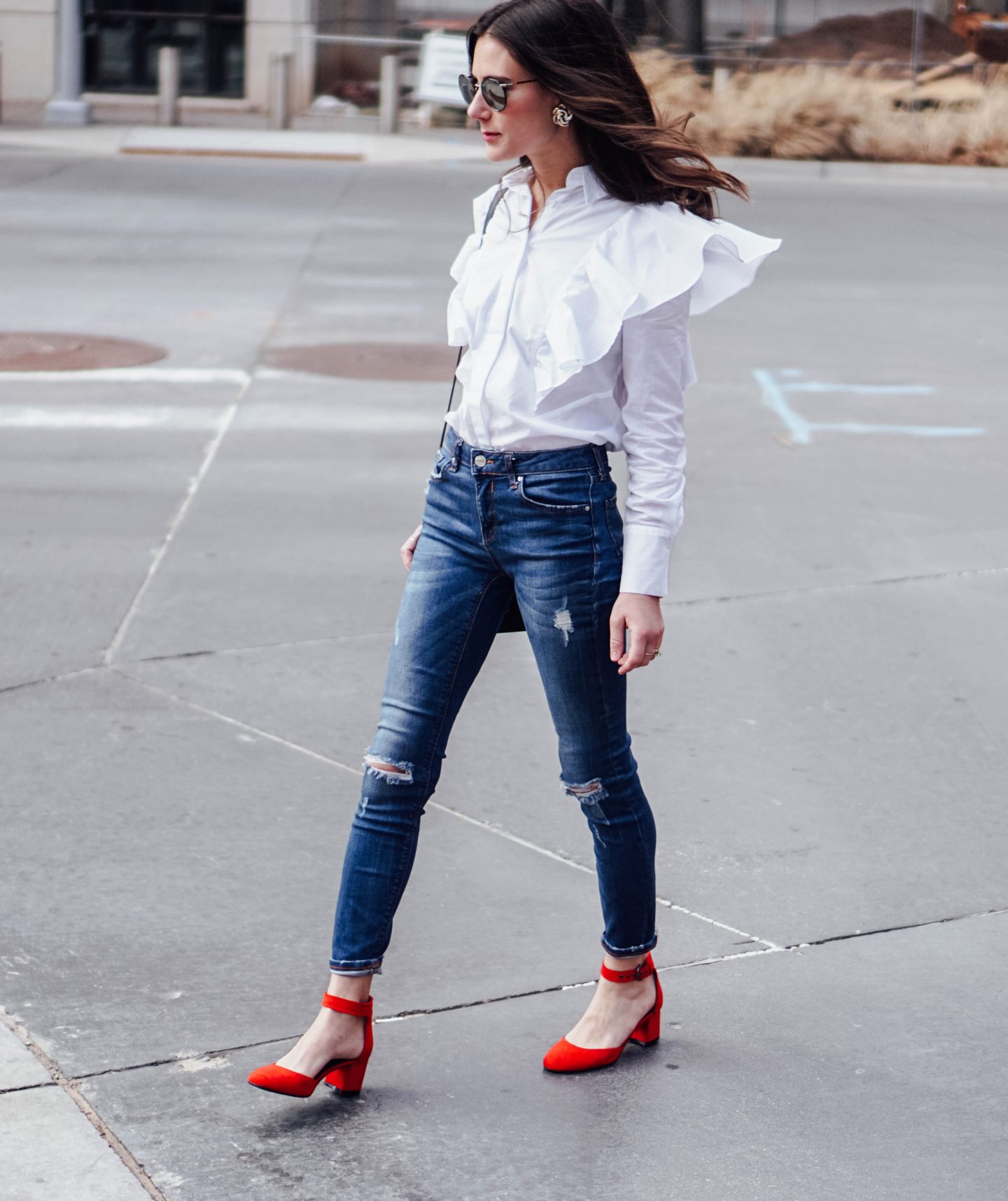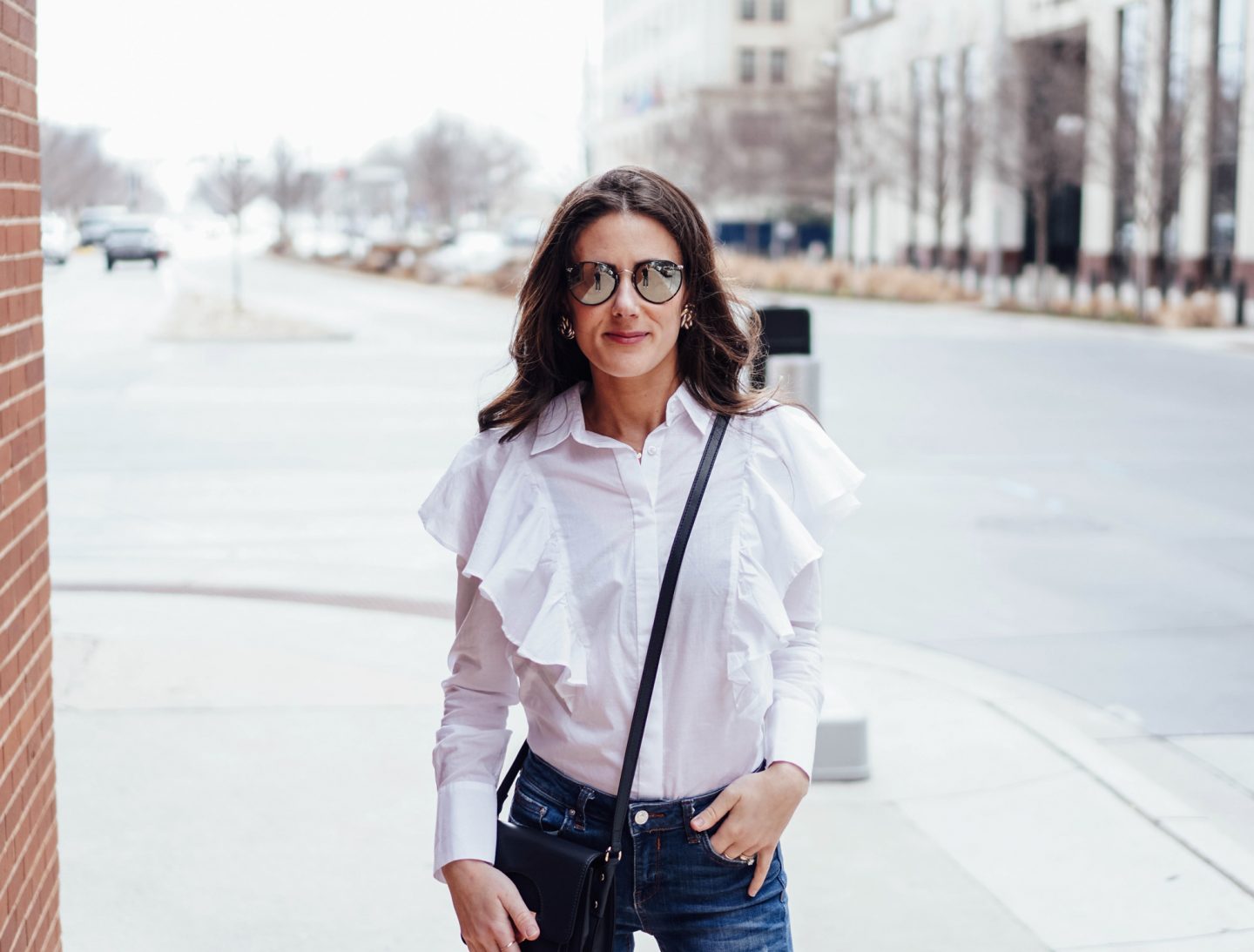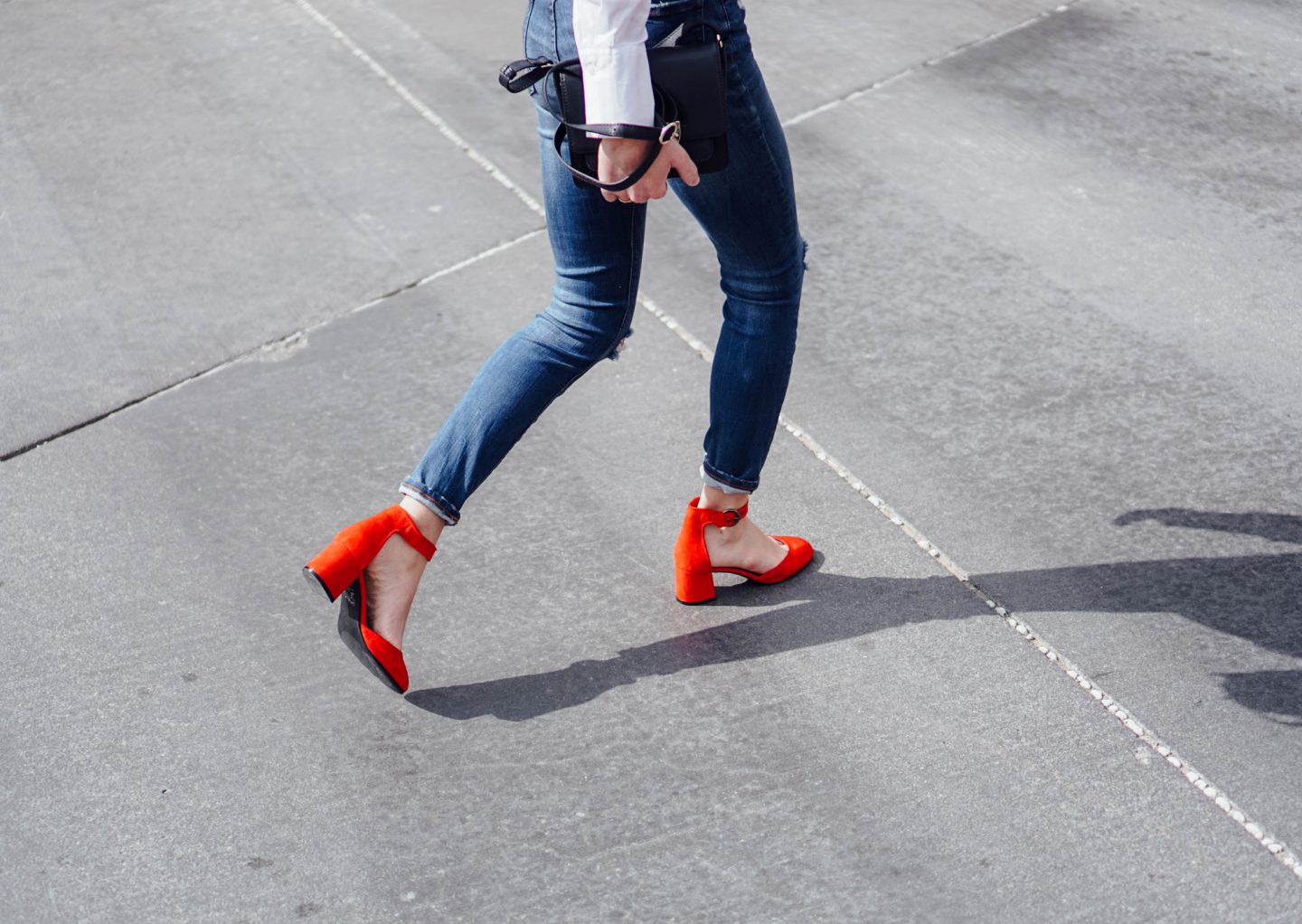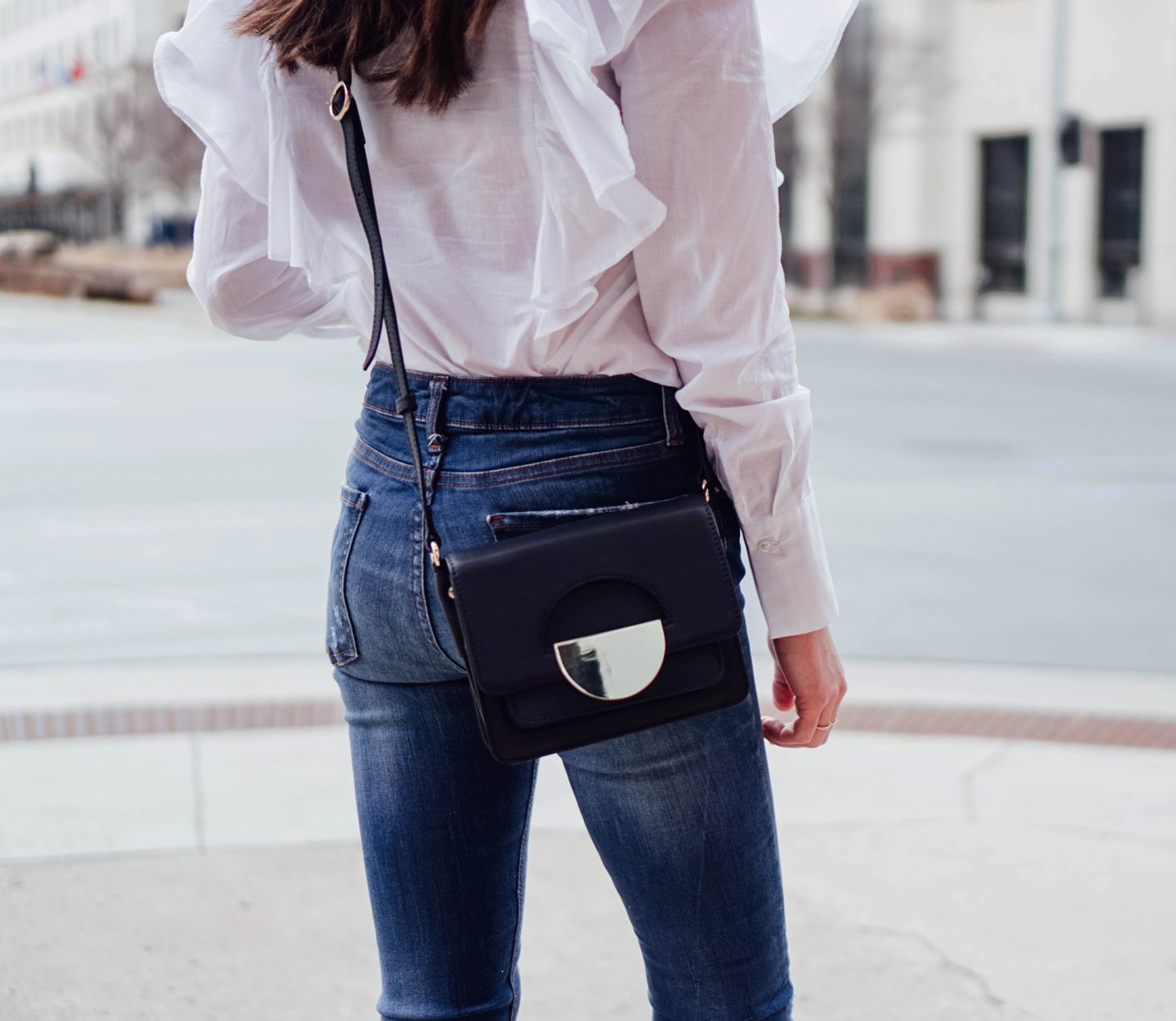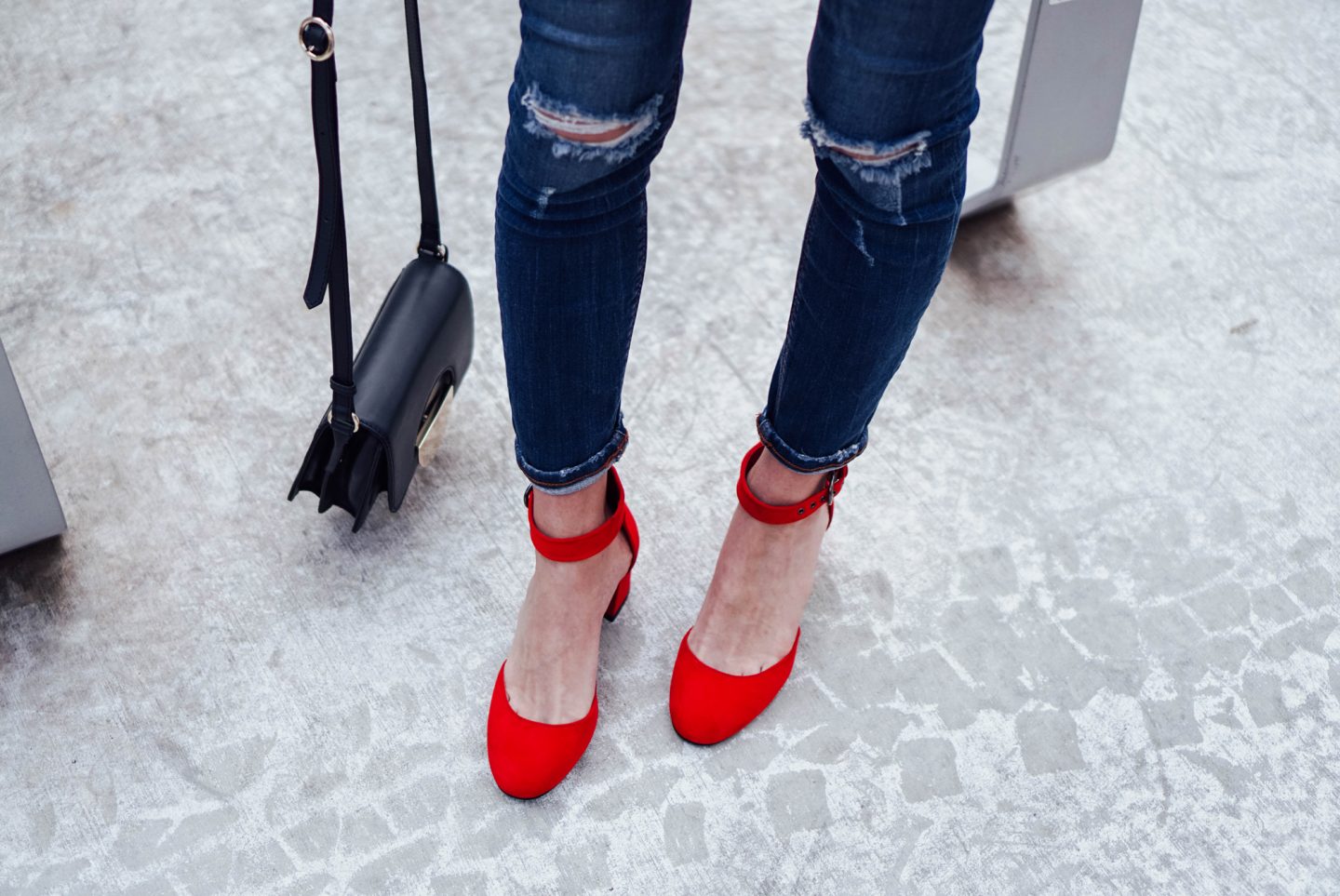 Red Block Heel Court Shoes // Pure Cotton Ruffle Shirt // Leather Crossbody Bag (green/white combo here)
For the second pair, I opted for the more casual leather leopard-print lace-up trainers. One of my favorite things about fashion is ability to dress up casual pieces, and vice versa. So here, I did just that! I paired the sneakers with this olive ruffled wrap dress and layered this gorgeous spring-ready cotton trench coat on top to create a dressy-casual look.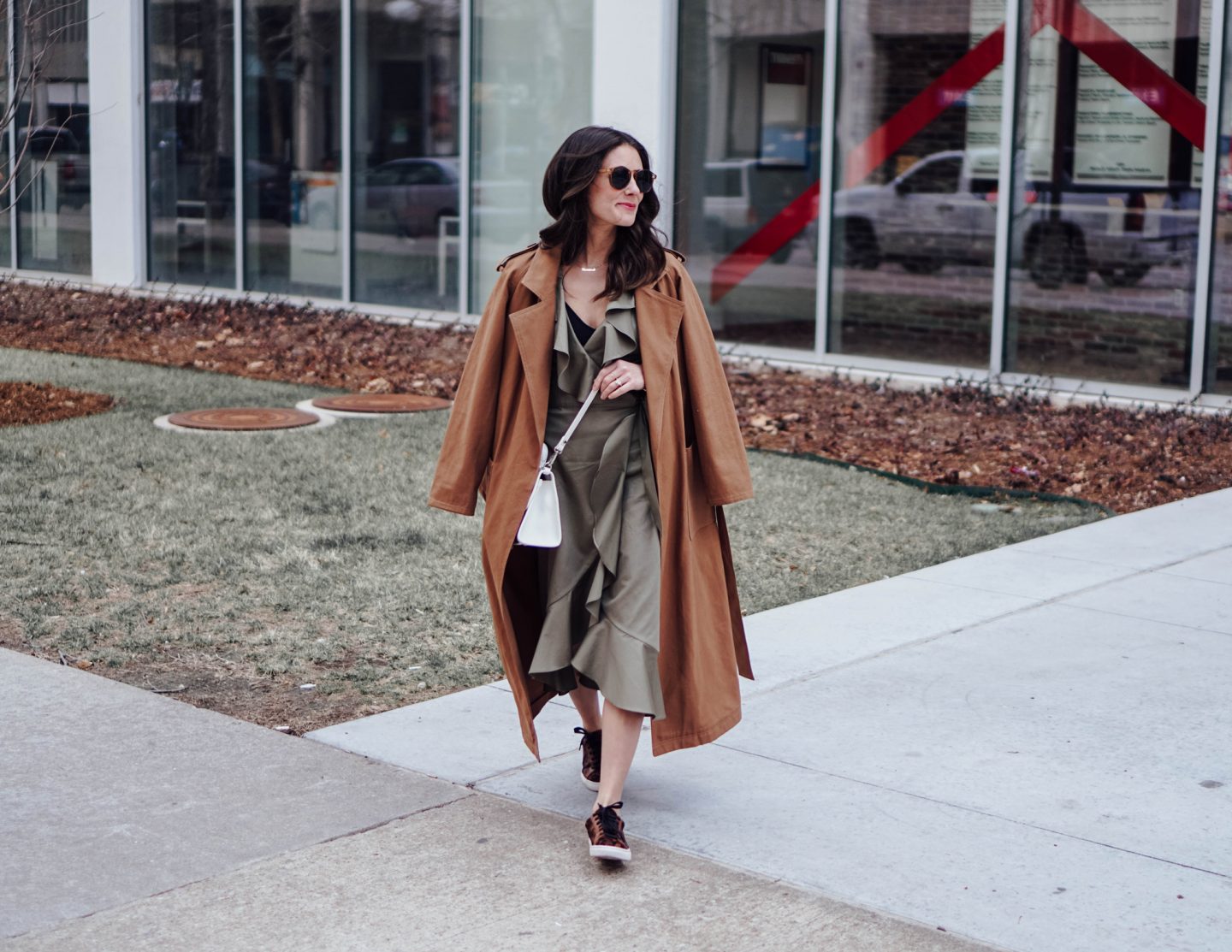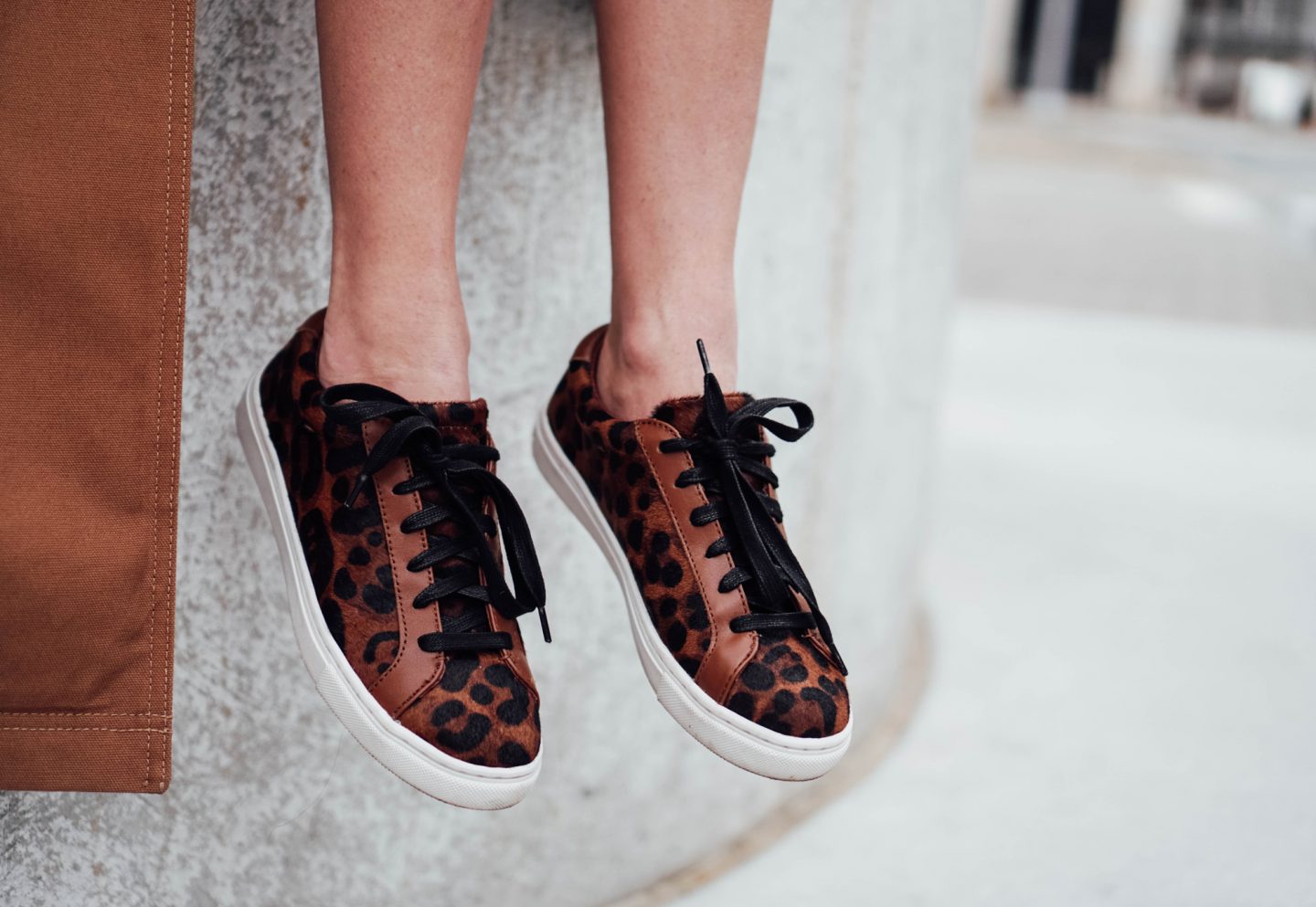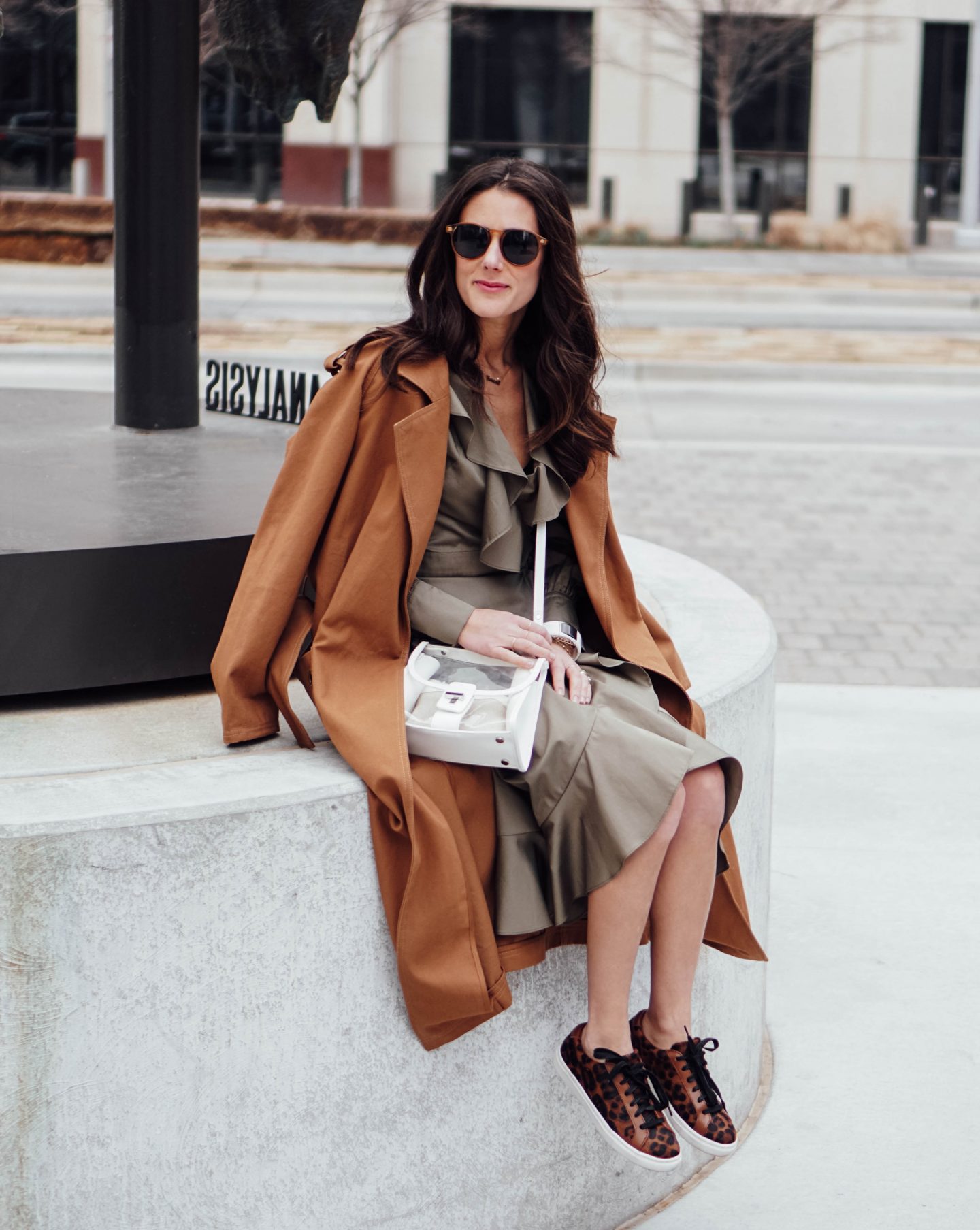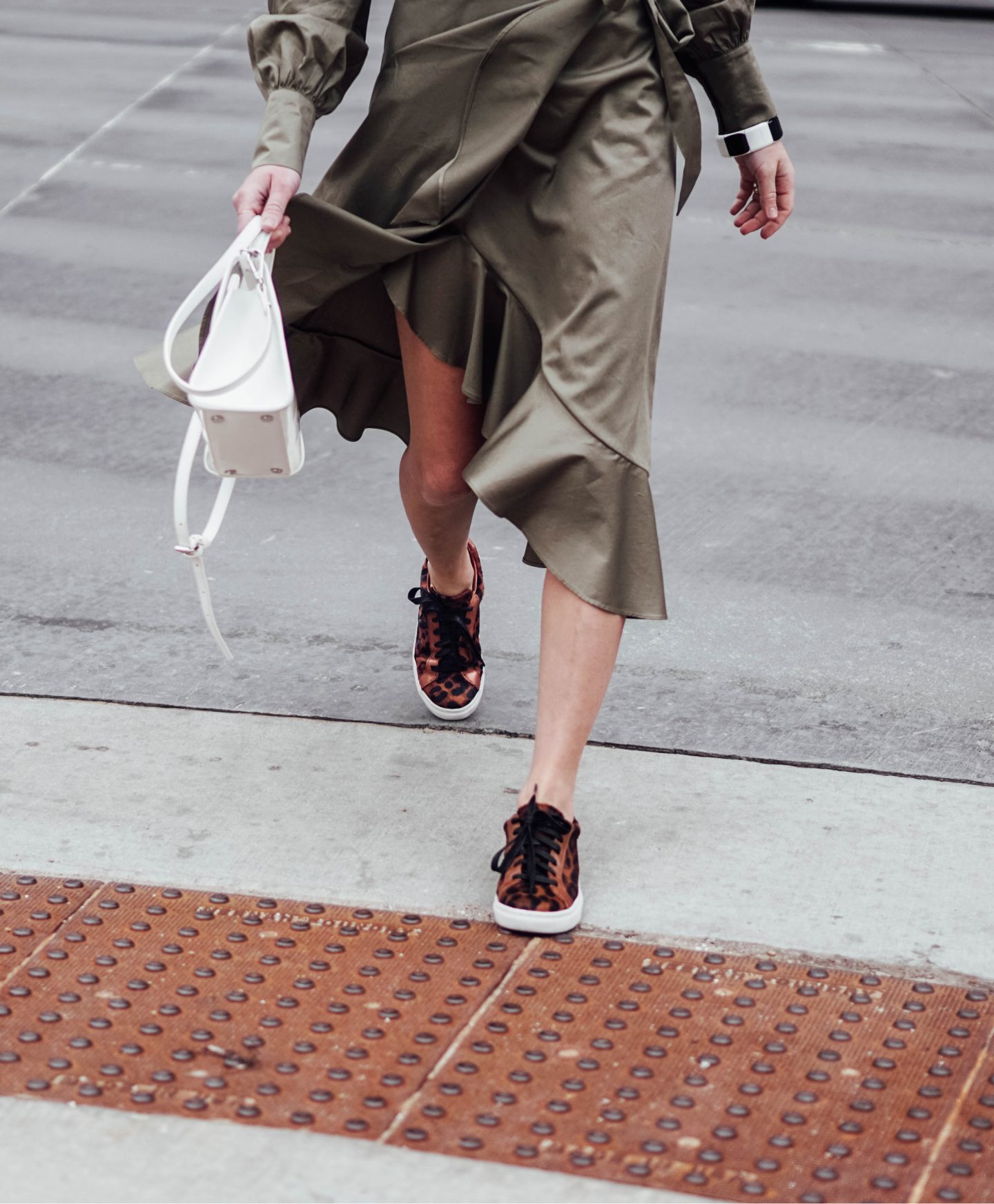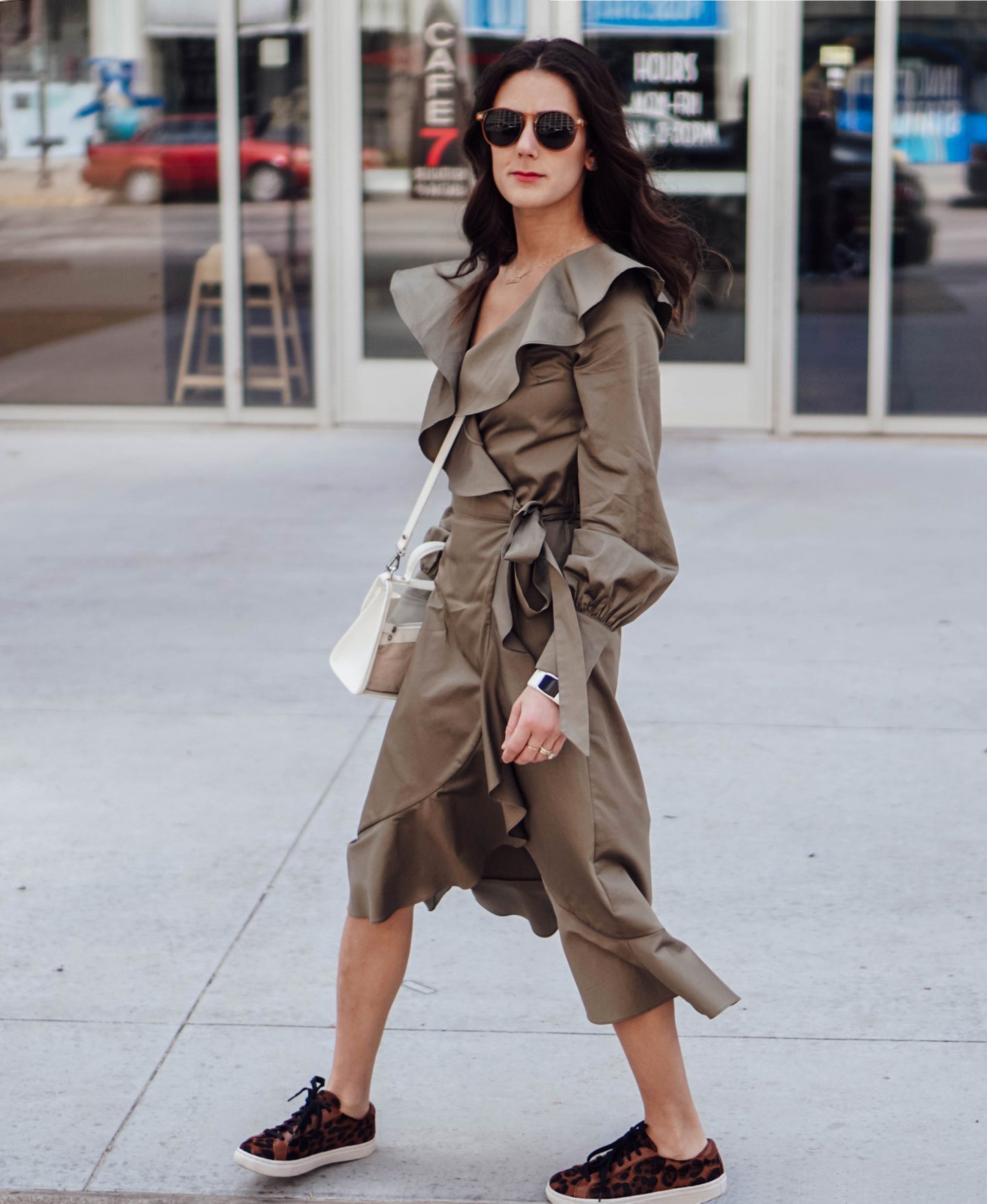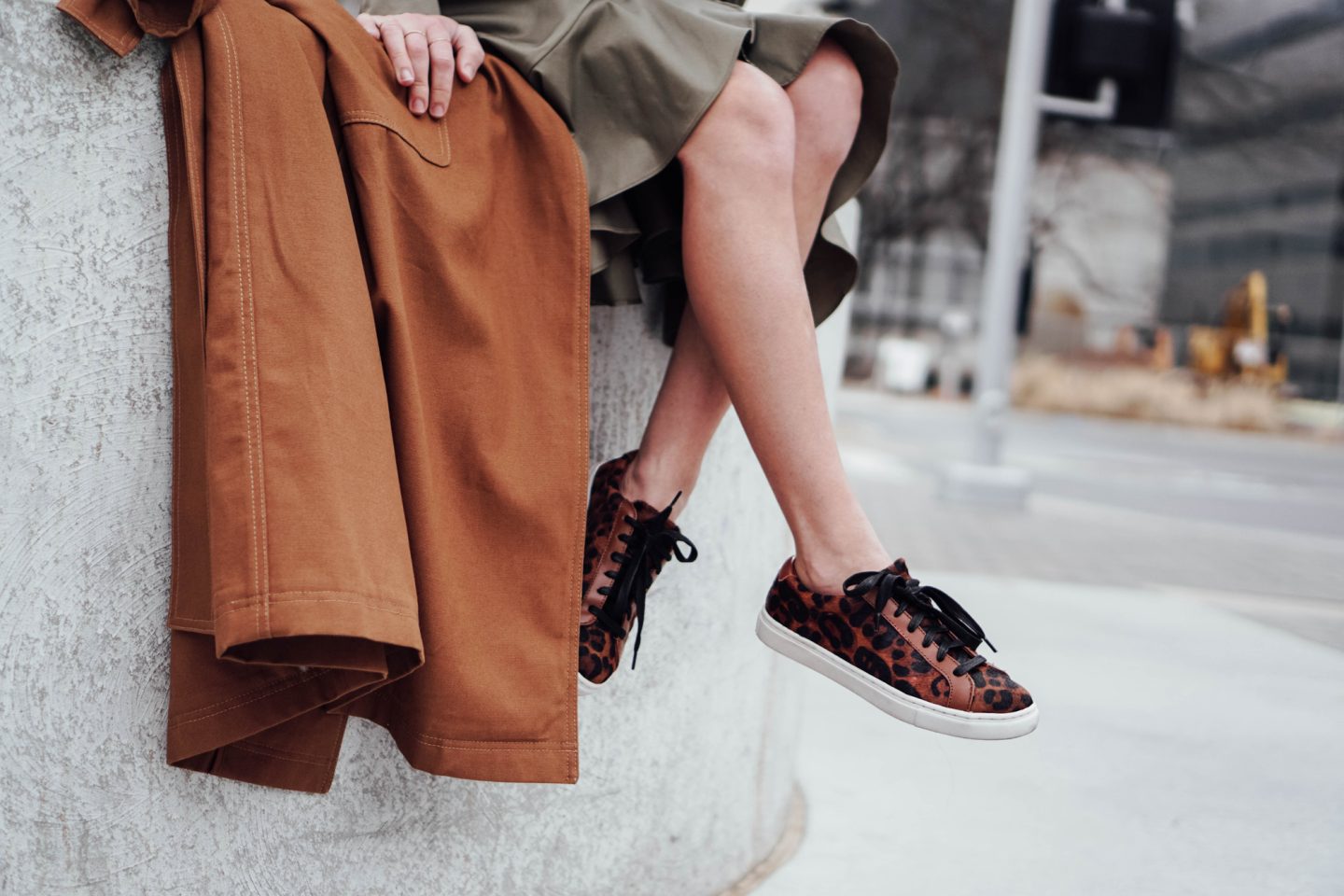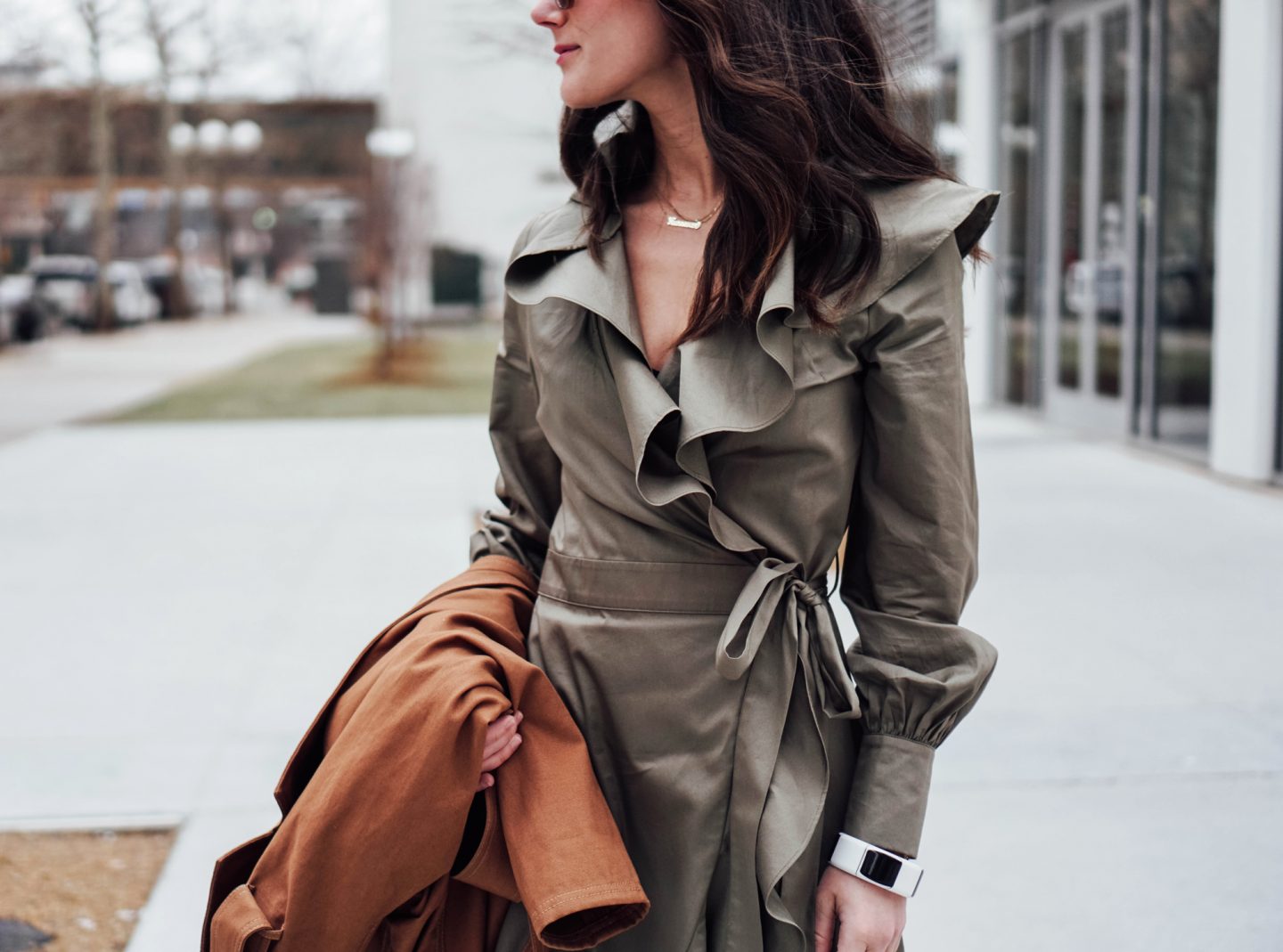 Printed Leather Leopard Sneakers // Tie Front Ruffled Wrap Dress // Pure Cotton Trench Coat
A special thanks to Marks & Spencer for partnering with me on this post! Head over to www.marksandspencer.com/us to shop the rest of their beautiful shoe selection.