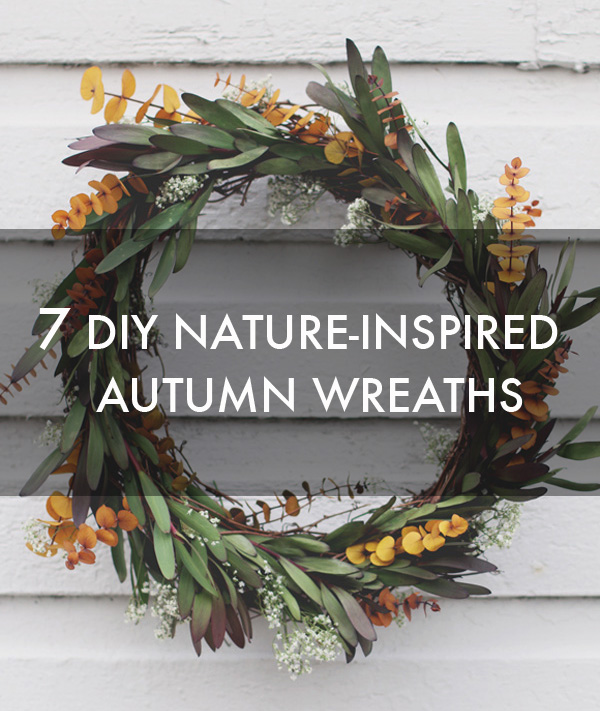 With only 6 weeks away until Christmas, and just short two weeks from Thanksgiving, there isn't a better time than now to break out that Autumn wreath. Don't have one? I've rounded up 7 of my favorite nature-inspired wreaths for you!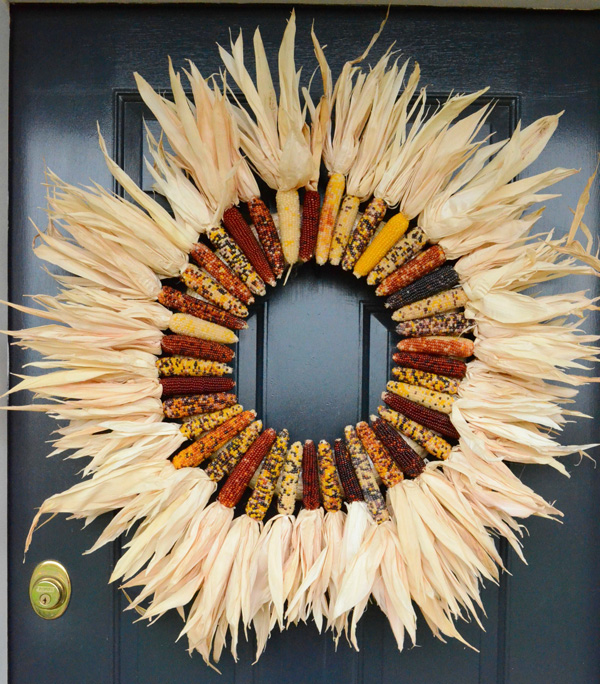 This Indian Corn Wreath from Stone Gable blog has all the colors of a New England Fall. Even if you don't get to see that kind of foliage in your part of the country, add this wreath to your front door to get the same effect!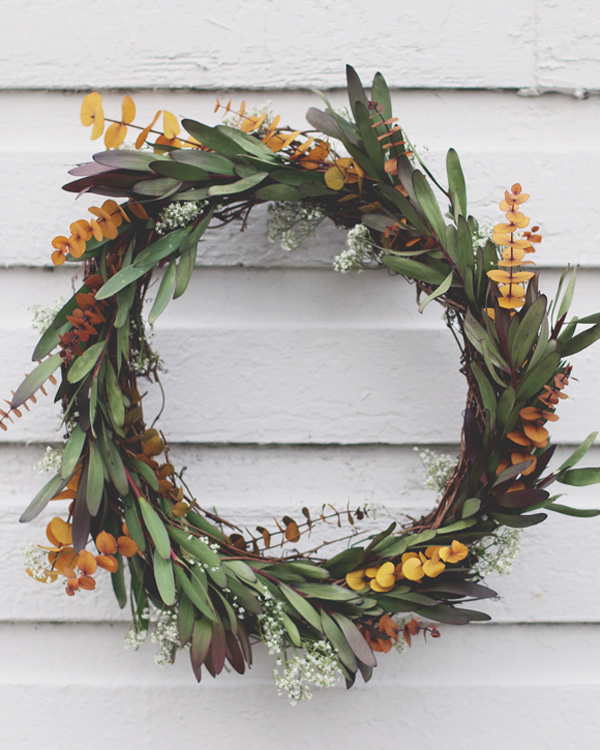 This DIY Autumnal Wreath from the Free People blog is great- with the bits of green providing the base for the wreath, it doesn't feel stereotypically "fall," and yet it feels very much in season!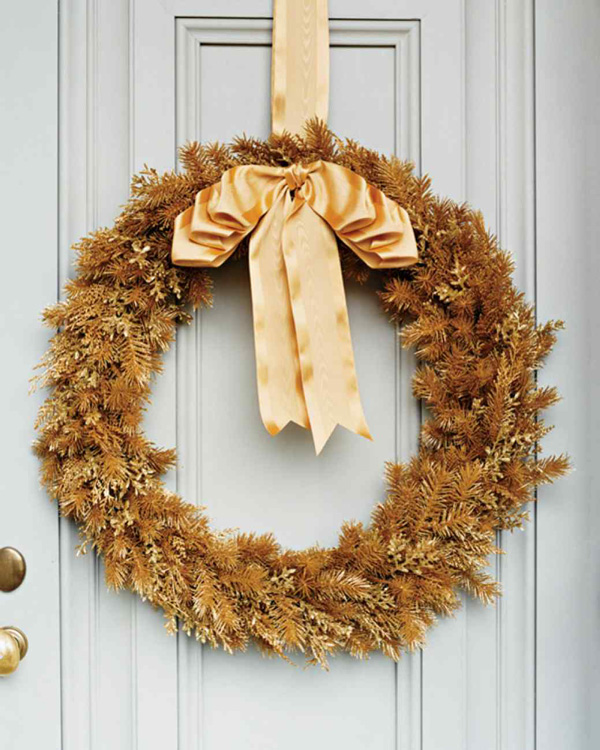 Now you know I love me some spray paint. This DIY Gold Harvest Wreath from Martha Stewart involves gold spray paint, and a little bit of what you might find on the ground in your backyard.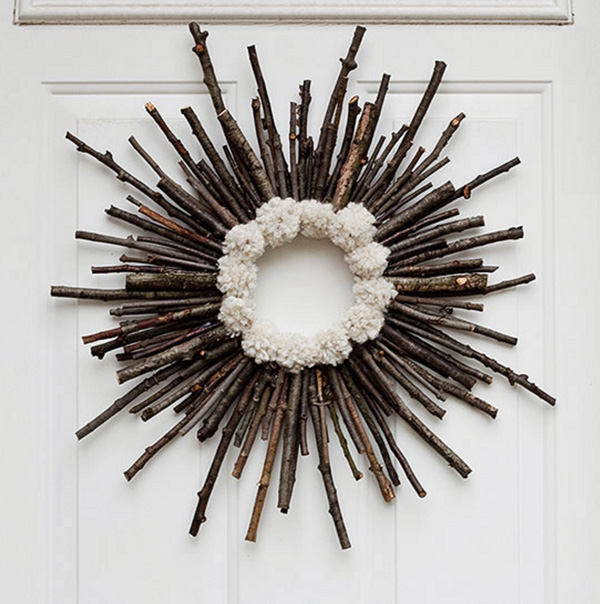 Really loving this simple yet elegant Twig + Pom Pom Wreath from A Beautiful Mess. It's neutral in color, and looks great on a white painted door (which is exactly what I'm working with).
This Stikin' Pickin' DIY Fall Wreath from Susie Harris is especially great if you have any miniature pumpkins left over from Halloween. Fake ones? Even better- because this one will last you until next year once you've made it!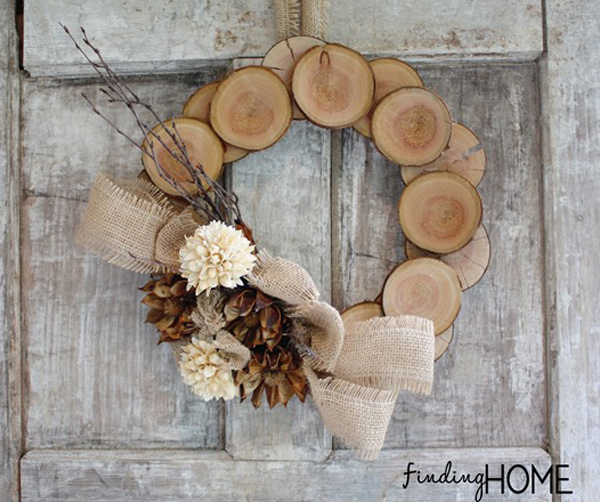 I'm in love with the rustic sophistication of this DIY Wood and Burlap Wreath from Finding Home Farms! And whether you live in a "farm" home or not, this wreath would be a great addition to any door.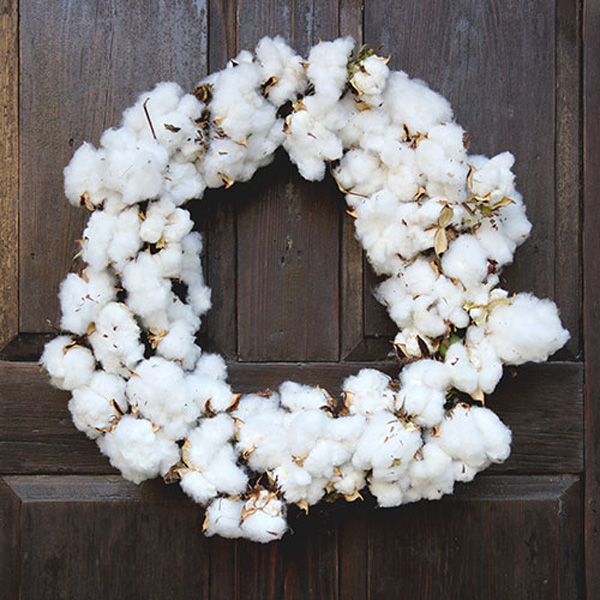 And lastly, my favorite, is this DIY Cotton Wreath from Garden and Gun. I have long been obsessed with cotton (we used it throughout my wedding, from the groomsmen's boutonnieres to the centerpieces at the reception), so I had to include this one in the post!