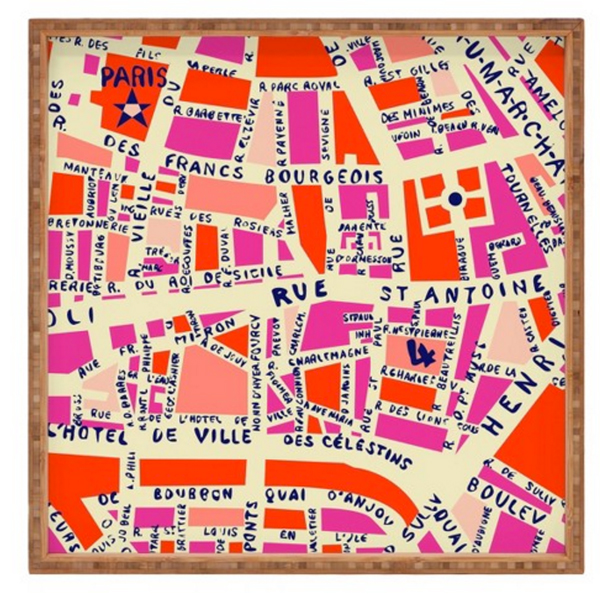 1. Deny Designs Paris Map Wooden Tray – $50
Kate Spade? No, think again… this one can be found at Target, and is a perfect organize store candles, books, jewelry, unglasses- you name it!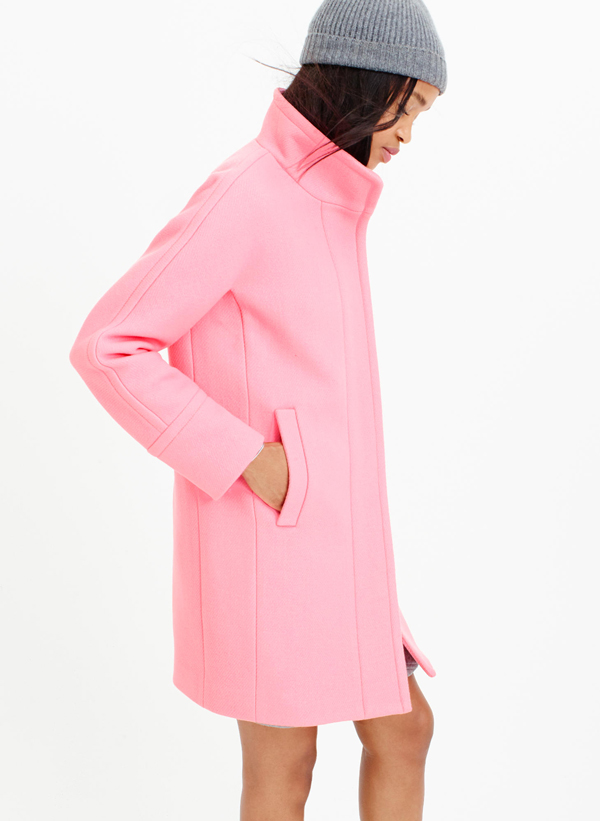 2. J.Crew Stadium Cloth Cocoon Coat – $269
Among the many things that J.Crew does well, their outerwear is definitely one of them. I'm loving this wool coat in the bubble gum pink color way for its unexpected pop of color!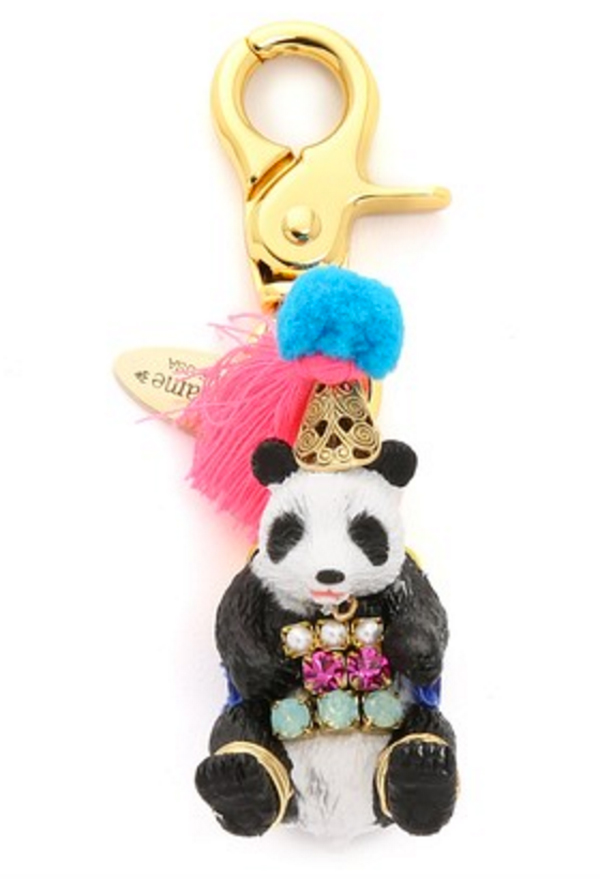 3. Lenora Dame Panda Keyfob – $65
How fun is this little guy? He'd make a great bag accessory or stocking stuffer!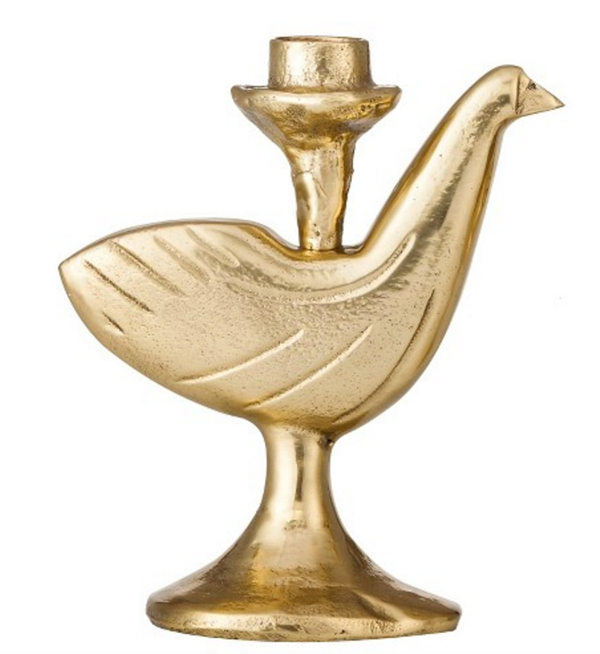 4. Nate Berkus Dove Taper Candle Holder – $14.25
This piece totally reminds me of something my favorite all-time designer, Alexander Girard, would've designed. This would be perfect for any holiday table!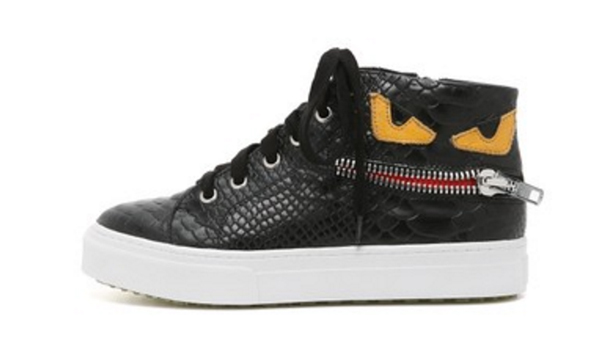 5. Jeffrey Campbell George Sneakers – $165
I have a thing for conversational clothing and accessories, like these George Sneakers, which feature a monster's face on the sides of the uppers.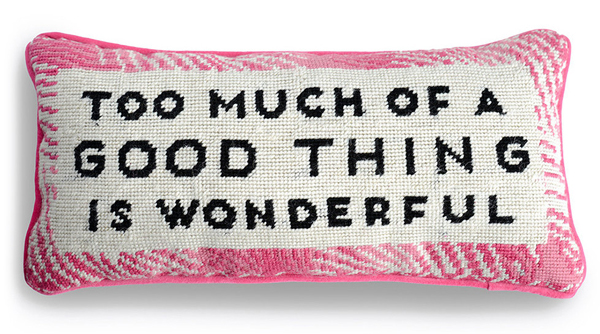 6. Wonderful Needlepoint Pillow – $68
'Nuff said. Put this statement boudoir pillow on your favorite chair or bed.
Happy Friday, everyone!