Happy Friday, guys!
I hope everyone has something fun planned this weekend. I know I will be in Austin for my sweet cousin's bachelorette party, which has me thinking about what to bring. So, I've put together a short party guide of fun (and cheap) stuff, with each item costing under $35.
No penis hats or Confetti-System tassels in this post (thank God, because I was over those yesterday).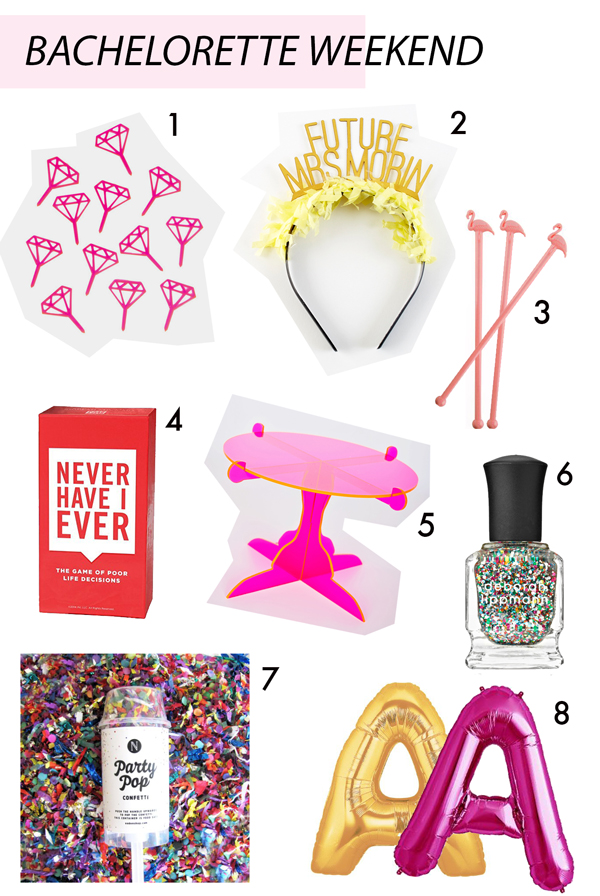 1 // 2 // 3 // 4 // 5 // 6 // 7 // 8a / 8b
Have a great weekend, everyone!