I must have bathrooms on my mind lately. Maybe that's because my hands are tied when it comes to the three bathrooms in our house. They were recently remodeled a few years ago by the last owner, and though they are hardly my style, I feel that gutting them would be unnecessary and wasteful.
So, I guess drooling over bathroom porn is my outlet. It's something I can do. And hopefully, it'll lead to some great bathroom renos out there!
This week, I'm looking at tile and have pulled together some of my favorite images from around the web. I've also put together a list of my top tile pics.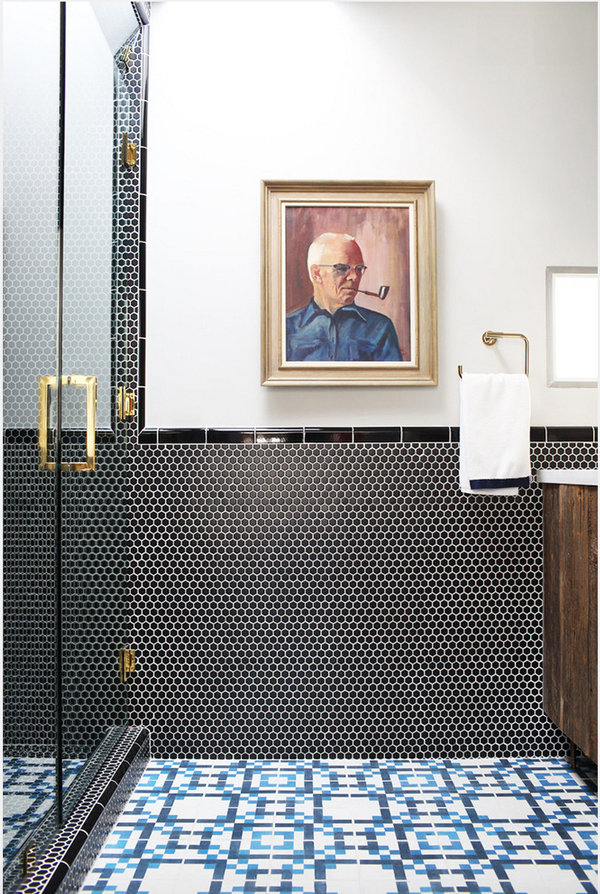 This gender-neutral tile-on-tile bathroom is anything but busy due. This is tile perfection.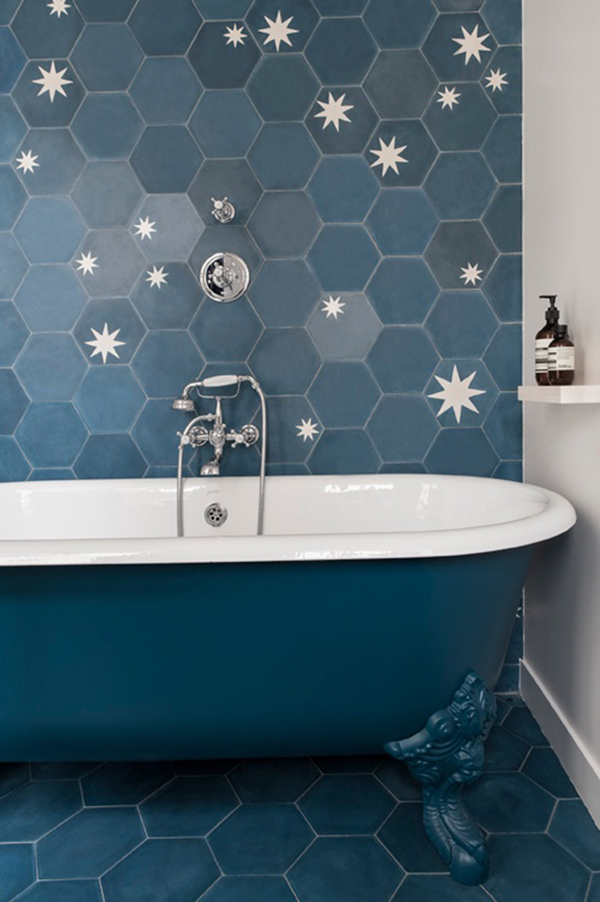 How about this tone-on-tone-beauty-of-a-bathroom?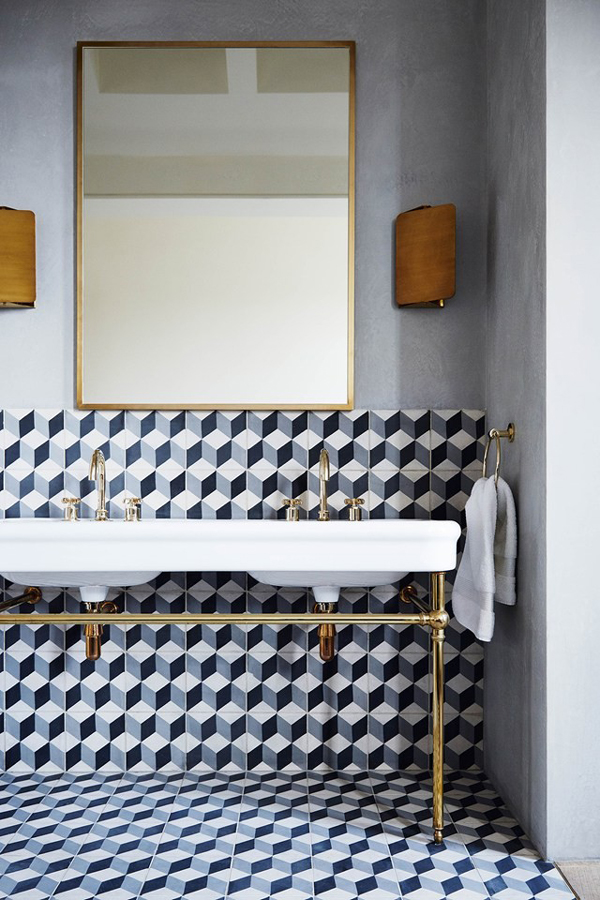 … or this bathroom with M.C. Escher-inspired tile?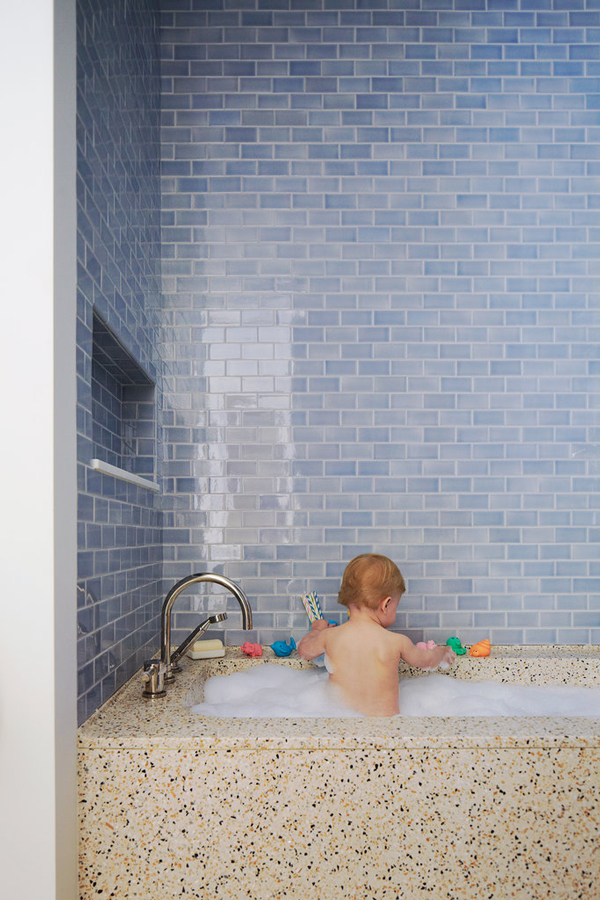 Check out Martha Stewart's bathroom for her grandchildren- it rocks a recycled glass tub with a gorgeous ceramic subway tile surround- I'm thinking those are Heath Ceramic tiles.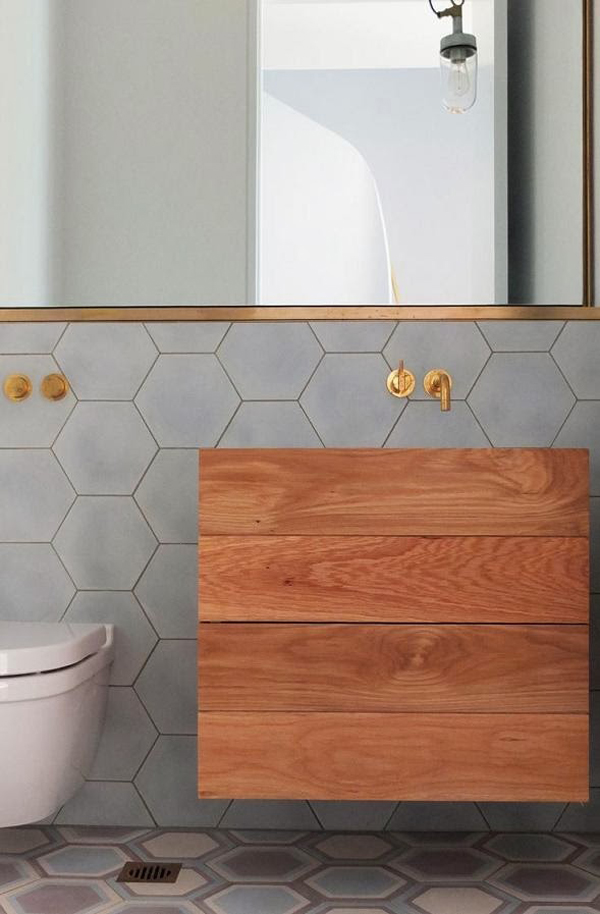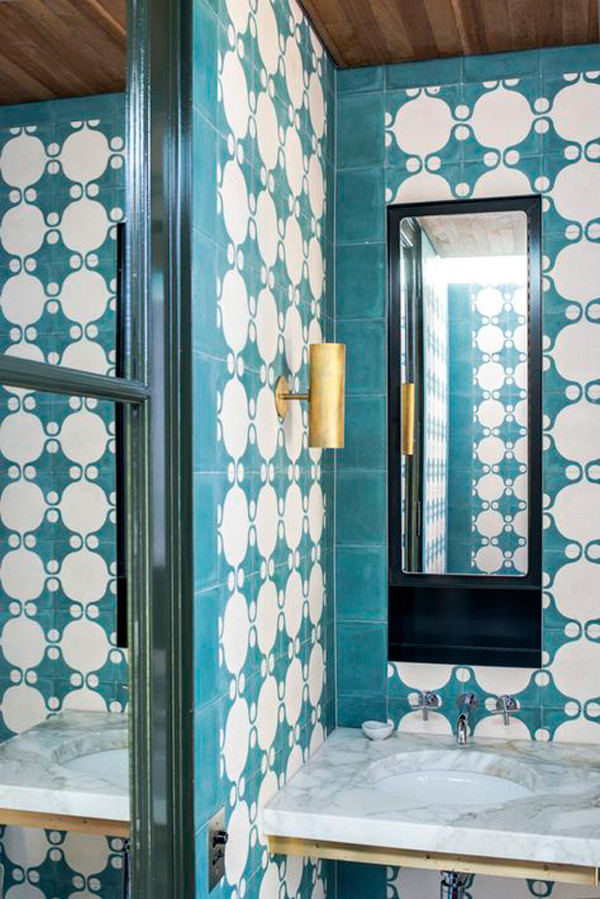 There's something so fresh about these matte-black hexagon tiles finished with black grout. Black grout is perfect to use in flooring like this, where foot traffic is heavy and dirt is more likely to show.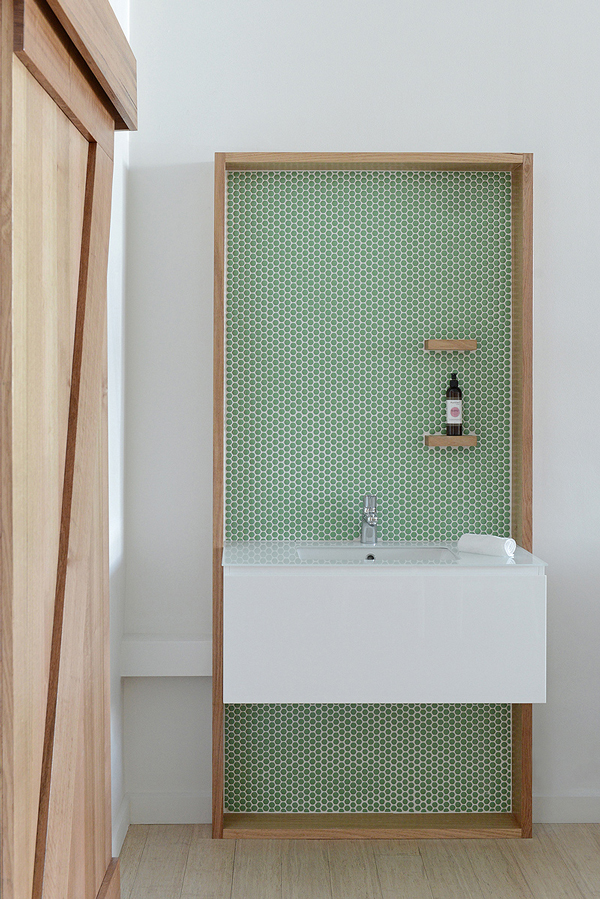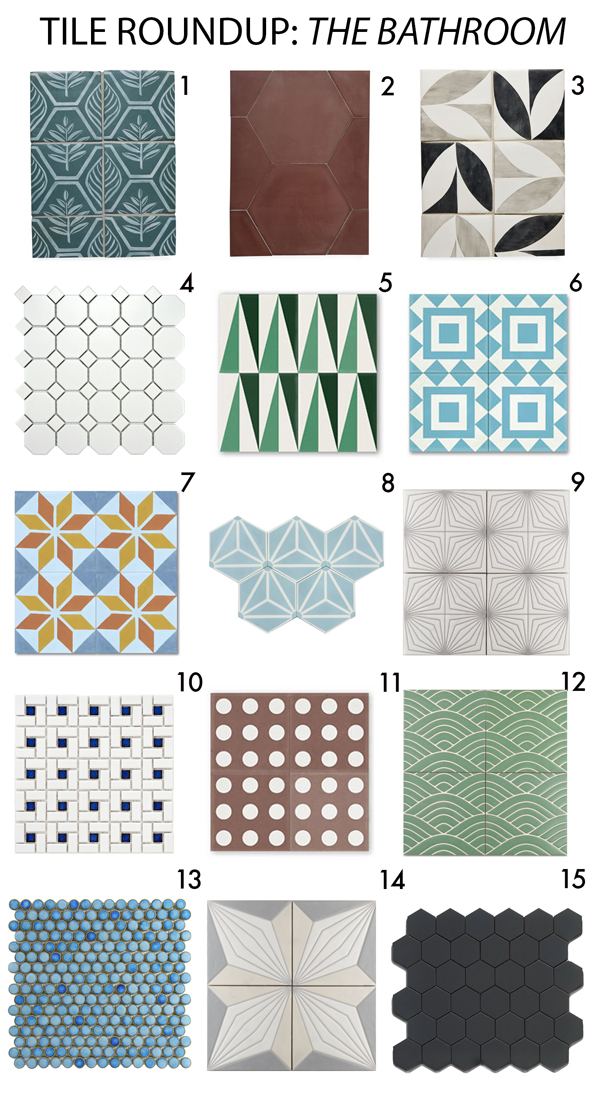 1 // 2 // 3 // 4 // 5 // 6 // 7 // 8 // 9
10 // 11 // 12 // 13 // 14 // 15