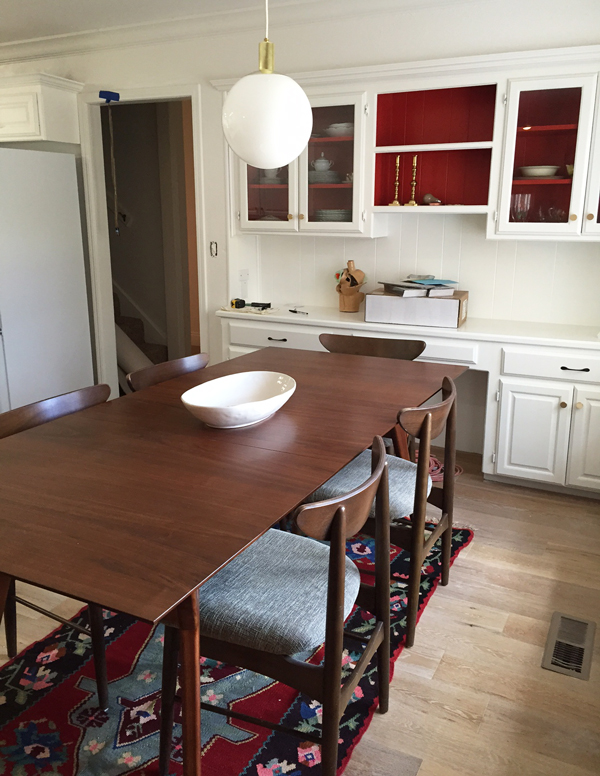 Hello hello, and happy hump day to everyone!
I'm not sure how many of you have seen pictures of my eat-in kitchen posted on Instagram, but in case you missed it, here is what it looks like so far (and please excuse the terrible photos):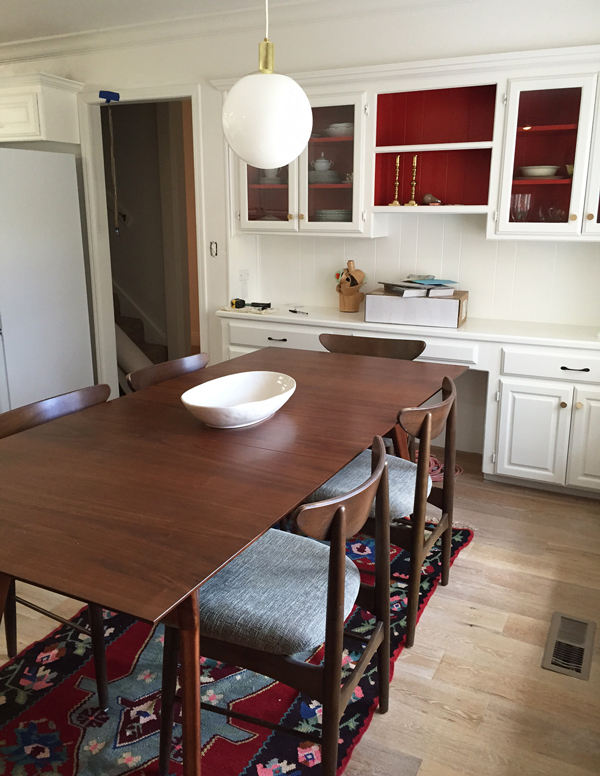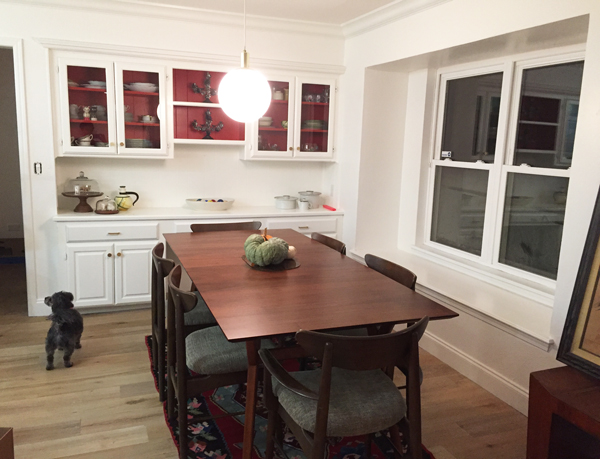 The first image was taken a few weeks ago, and the second is how it looks as of today. I think I've gotten the china cabinet figured out, but see that little area off to the right- the one that would make a perfect banquette**? I'm pretty sure the past two previous home owners just left this as an empty space with neither pillows or a seat cushion of any kind.
Determined not to make the same mistake as the previous homeowners and to maximize available seating space, I will be turning that window seat into a proper banquette when the budget allows.
Here are some inspiration images that prove to me that banquettes can be both functional and stylish:
**Some of you may be asking, what is a banquette? A banquette is an upholstered bench along a wall, especially in a restaurant or bar. These are also referred to as window seats when found in rooms outside the kitchen.