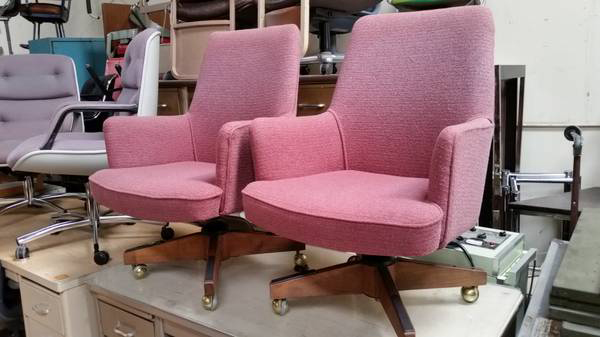 It's that time again… my favorite time of the month (no, not that time of the month)- it's time for a little Craig's List stalking!
I'll be in Dallas this weekend for a birthday celebration, and with DFW being the closest design epicenter, I thought it wouldn't hurt to look for some steals and deals while I'm down there! Here are a few items that are catching my eye…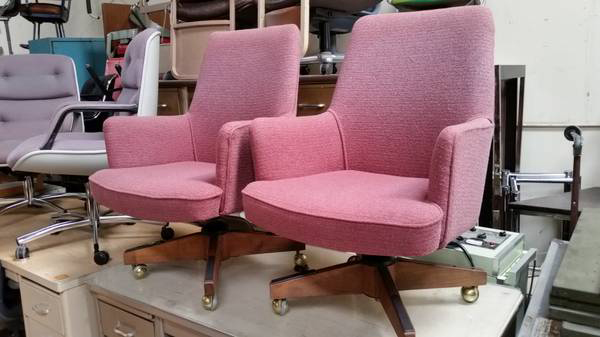 1. Set of Four Executive Swivel Desk Chairs – $200
What a steal!! Oh my gosh. These are beautiful. I think Emily Henderson would snatch these up if she could.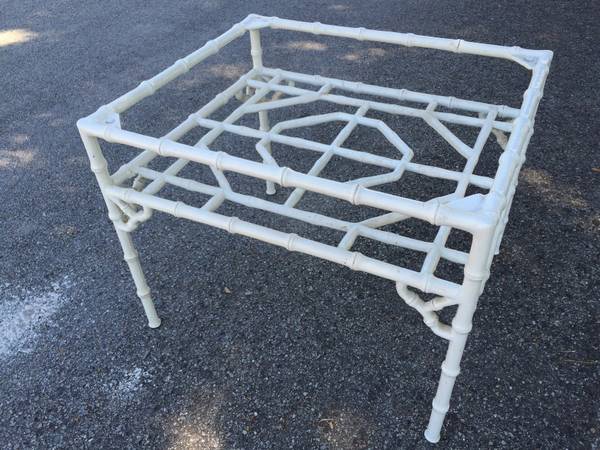 2. Hollywood Recency-style Faux Bamboo Coffee Table – $150
All this needs is a glass top, and it would be living room-ready. I love that you would be able see the geometry of the bamboo underneath the glass top.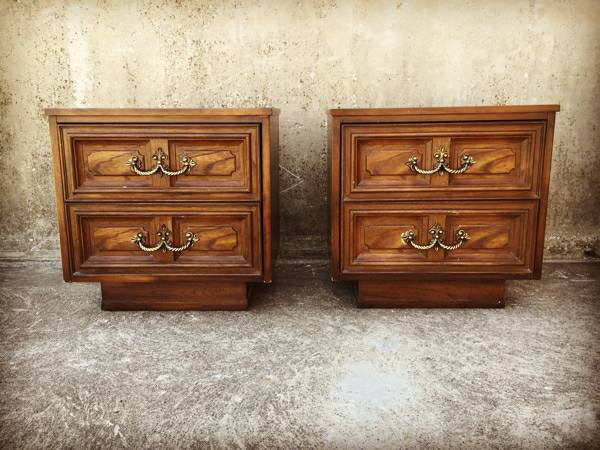 3. Pair of Midcentury Nightstands with Brass Hardware – $275
These would be fabulous left as-is or painted in a crisp white. If I had the monies, and a big enough car, I would make these mine! I've never had a matching pair of nightstands, so I'm on the lookout for a good pair.
Also, crazy enough, I found another pair of the exact same nightstands for sale for $300 here. What are the chances?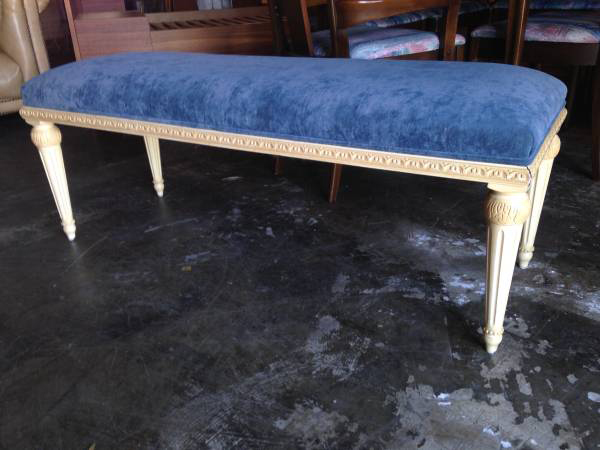 4. Velvet Upholstered Provincial-Style Bench – $180
Bench at the foot of your bed onto which to throw clean clothes and extra throw pillows? Check.
5. 70s Brass Dining Table w/ Four Matching Chairs – $450
You may look at this and say, what is she thinking? But guys, I see potential. With a little bit of new upholstery on the chairs, this could be a stellar kitchen dining set! If you're still doubting, check out a similar set of chairs that have been reupholstered by interior blogger Brittany Makes.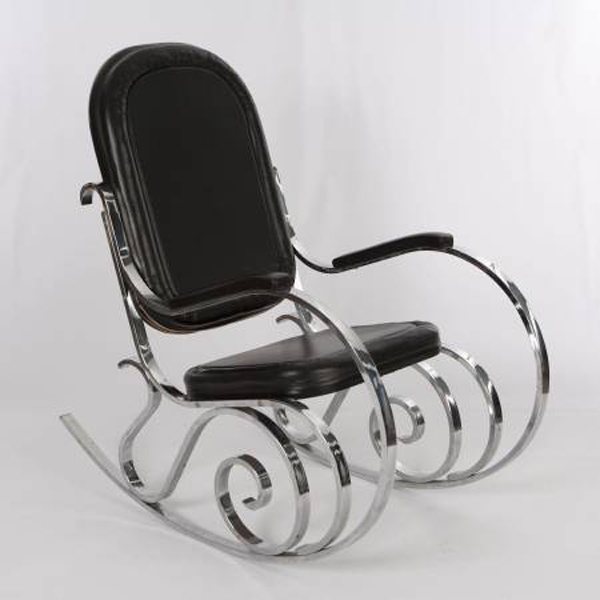 6. Original Vintage Maison Jansen Chrome Rocking Chair – $300
Yes! The price tag is slightly high for my budget, but this wouldn't even need to be touched! This rocker is a classic, and would look great in a nursery or formal living room. Plus, the chrome arms and legs give it a bit of an updated feel.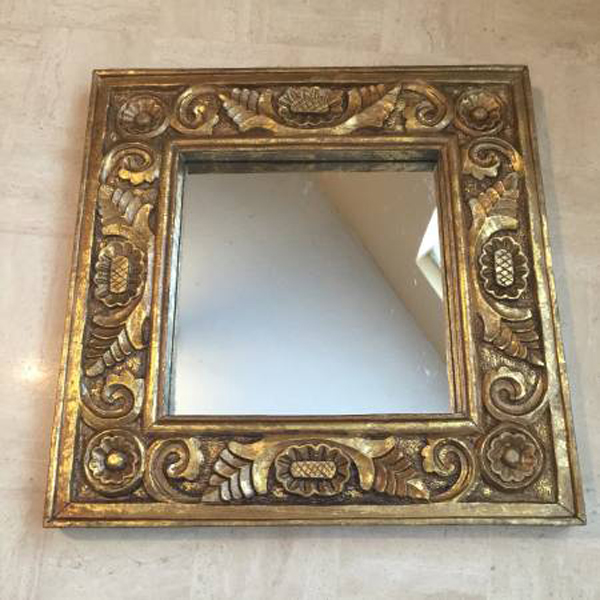 7. Wood Frame Mirror with Gilt Flowers – $30
I'm pretty sure this piece is relatively new, but I still really like the unusual South American-style carvings in the wood frame. And at $30, how could you not?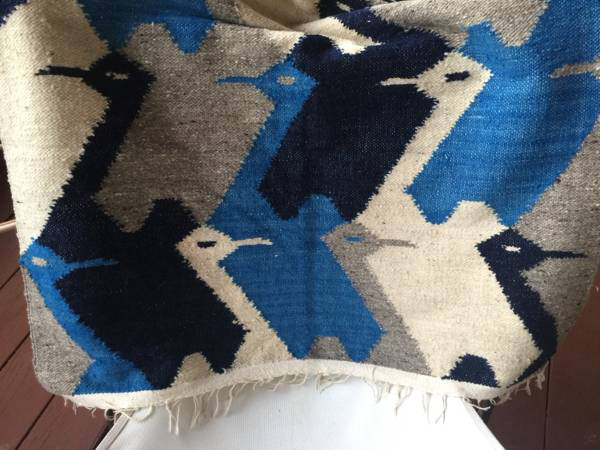 8. Guatemalan Woven Bird Rug – $40
The colors in this rug are so graphic and vibrant. I know I've mentioned this before, but rugs make great wall hangings! And the best part is, the usually cost less than a piece of original art that is the same size. I can see this one hanging behind a couch or over a bed.
So, any favorites? Have you guys had any sweet Craigslist finds lately?