A few days ago, H&M revealed pieces from their upcoming collaboration with Balmain in a star-studded runway show. Now, I'm not typically one to actually buy pieces from H&M collaborations because of the exorbitant price tags (okay, I made one exception for the Anna dello Russo collab, 'cuz she's my idol), but I still like to gawk (and dream) nonetheless!
The collection is one that is reminscent of 1980s Givenchy, with exaggerated shoulders, knipped waists, embellished necklines, pleated pants, and runway-style earrings. And I'm loving every bit of it! Here are some of my favorite looks from the collection: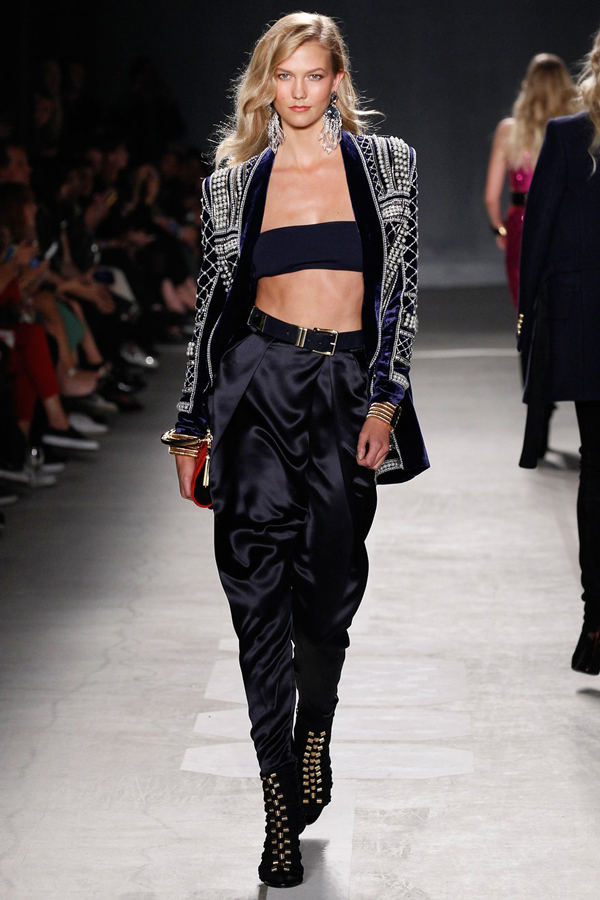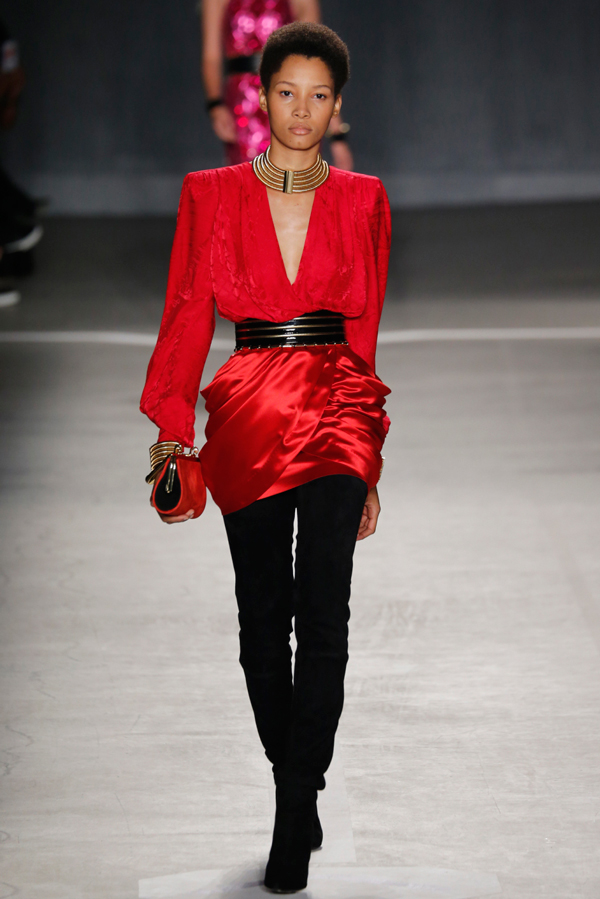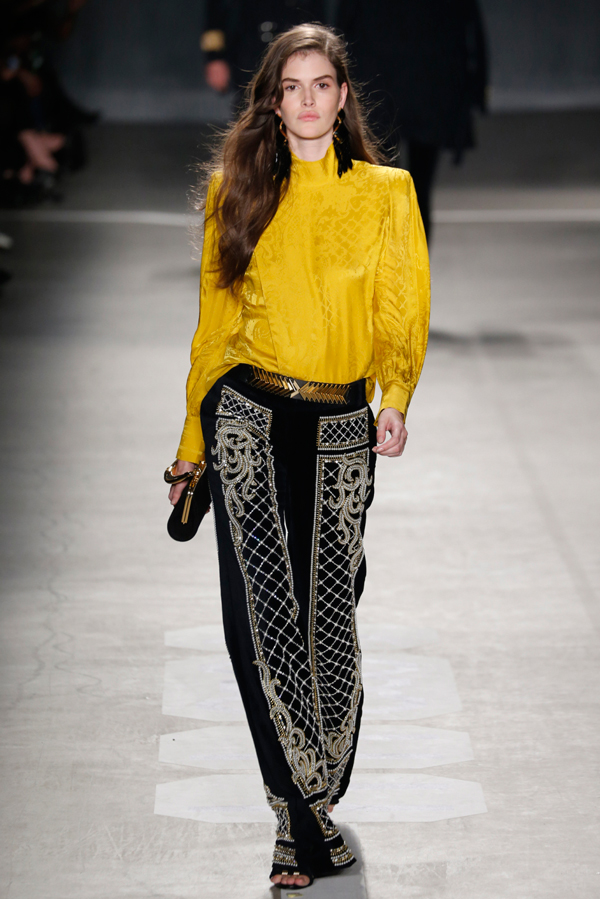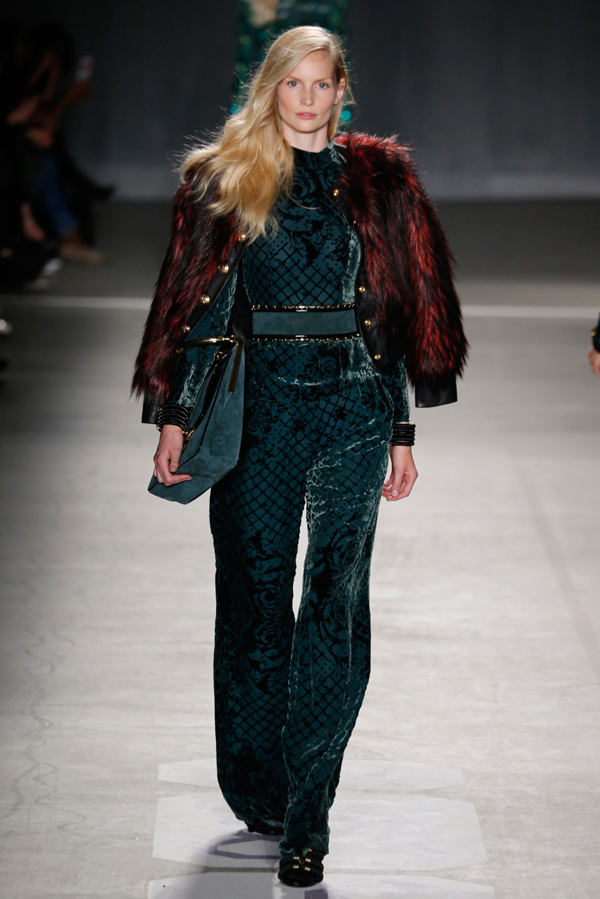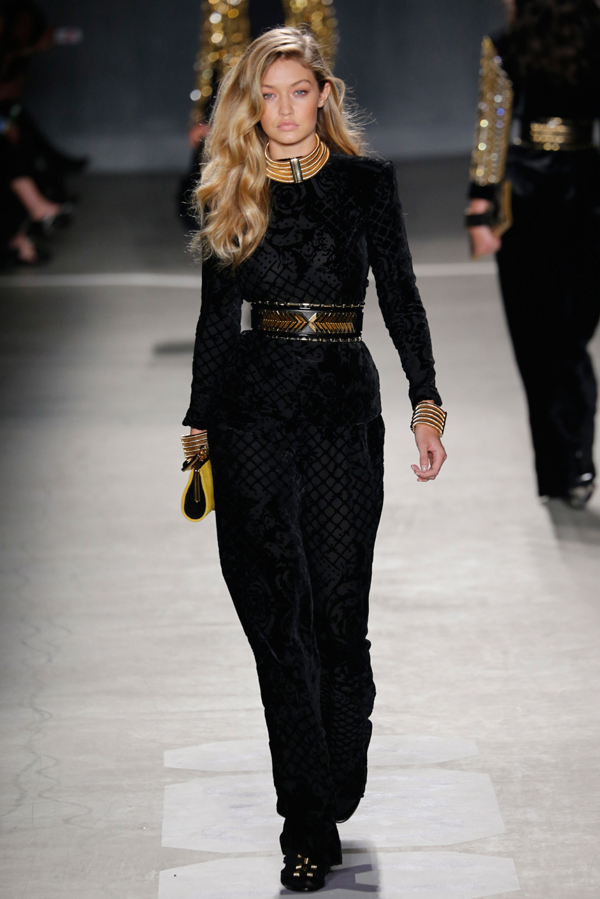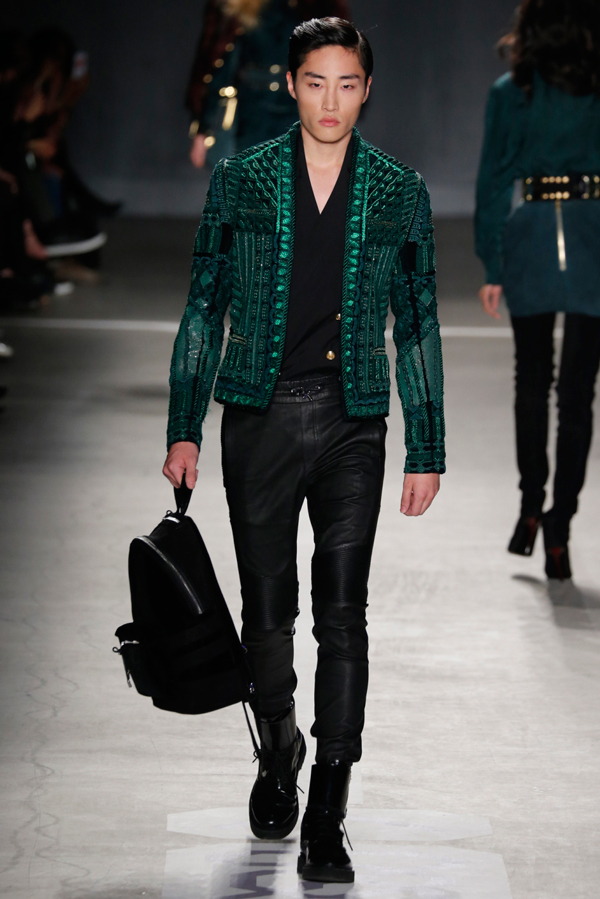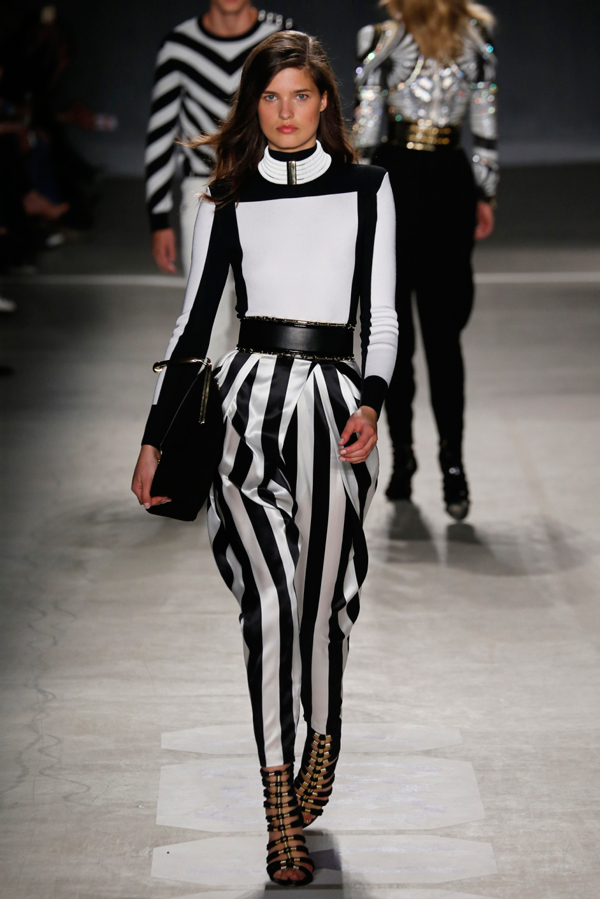 Happy #FashionFriday, everyone!