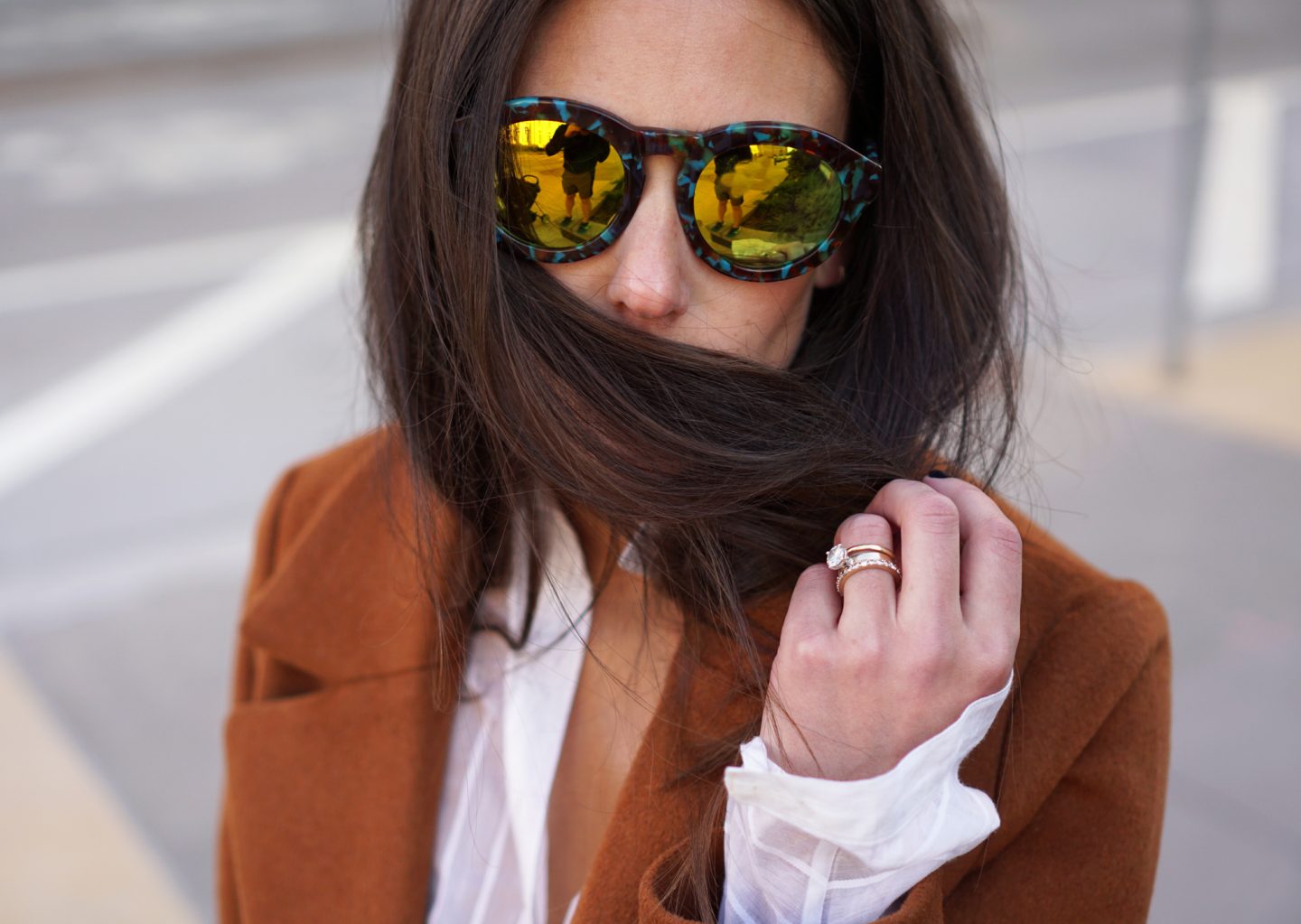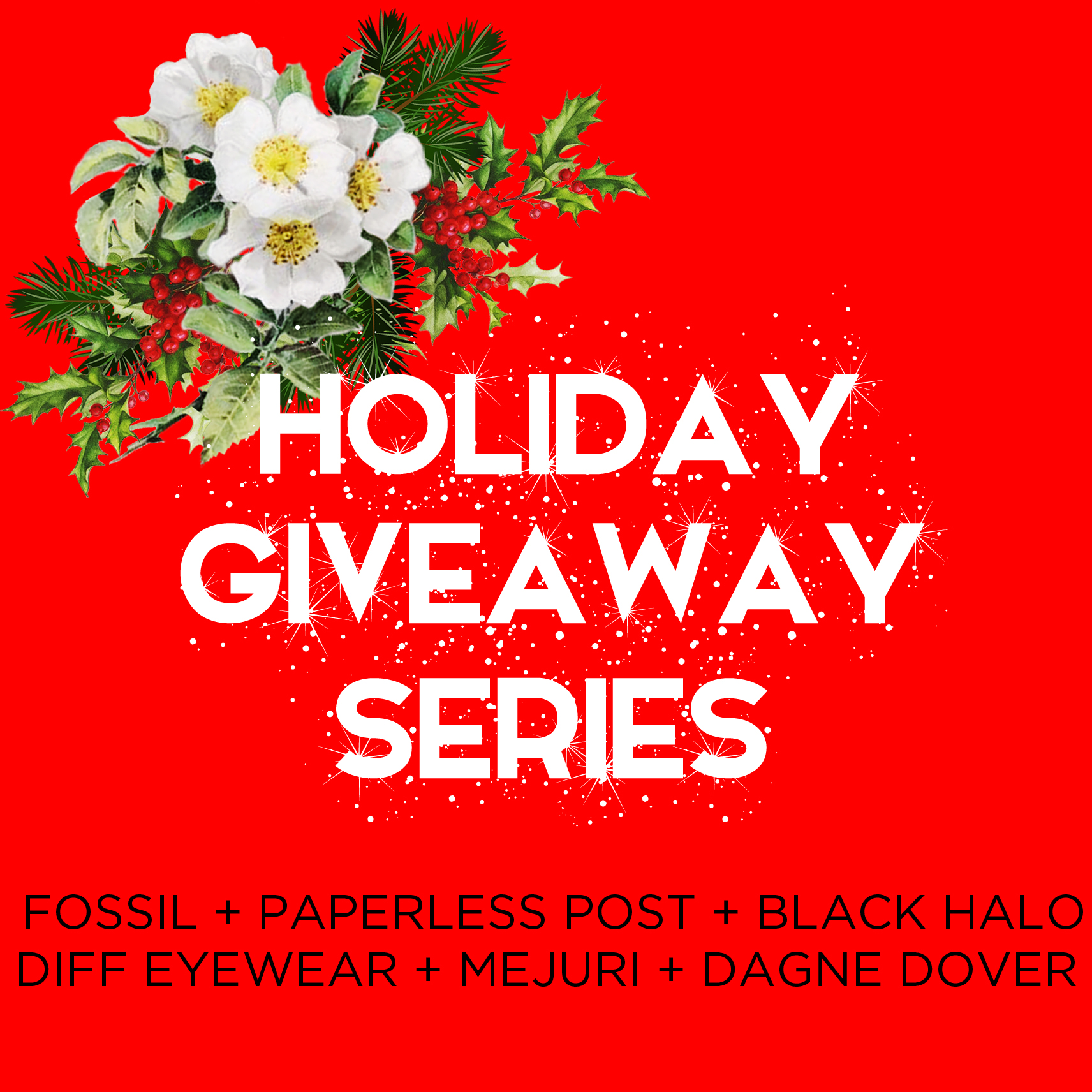 HOLIDAY GIVEAWAY SERIES
Friends, I am SO so SO excited to finally share a little something I've been working on for the past couple of months. Over the last year, I have had the pleasure of getting to know and work with some amazing companies, many of which I've been a longtime fan and others of which I've quickly become a fan. Incredible, quality products and amazing customer service and just some of the reasons I reached out to these brands to giveaway some truly awesome gifts to you, my readers, in what I'm calling my Holiday Giveaway Series. A little bit more about these giveaways:
Why am I doing this? To thank you guys for … being my readers! For following along, for supporting me, and for enjoying fun fashion. Without you, I wouldn't get to do what I love everyday. So, thank you!
Who are these brand partners? Here they are in order of their giveaways: DIFF Eyewear, Black Halo, Paperless Post, Dagne Dover, Fossil, and Mejuri.
When can you expect to enter these giveaways? On the first Monday of every week, starting today and ending on December 19th. That's 6 giveaways in total.
Where will I announce the giveaways? On my Instagram handle. Some of the giveaways will take place here, some on Instagram, and some on my Facebook page. But know that I will always point you in the direction of the giveaway via Instagram.
What? Well, I can't tell you that just yet, but the prizes range from holiday paper goods to smart watches, all of which are perfect to giveaway as a gift or to keep for yourself! Just trust me when I say, they are going to be good.
---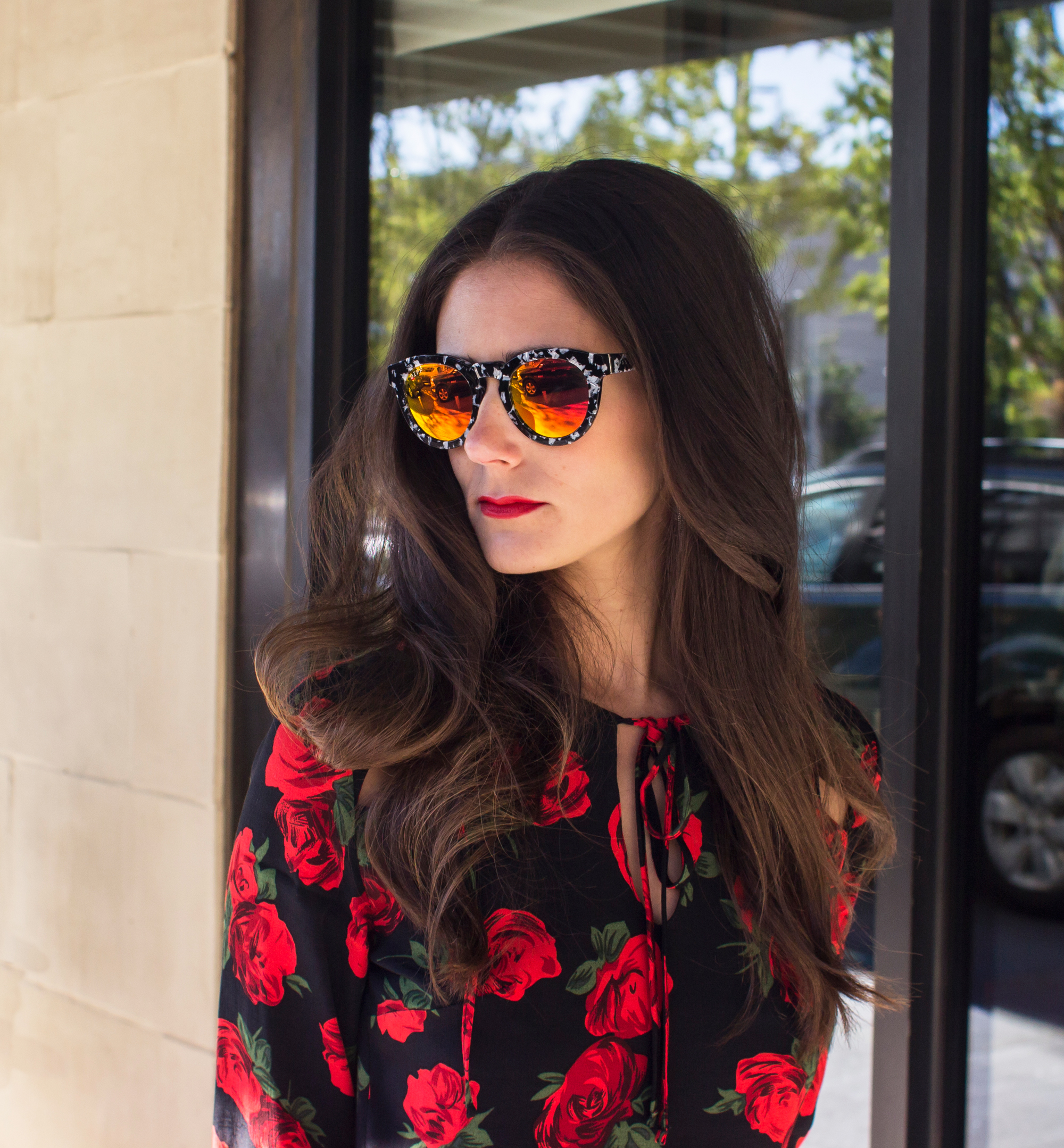 G I V E A W A Y : DIFF EYEWEAR
For the first giveaway, I've partnered with DIFF Eyewear to giveaway some of the good-looking shades. But before I get to that let me tell you a little bit about the company, and why I reached out to them, specifically.
In their words, have you "Ever wonder(ed) why designer eyewear is so expensive? We did, and decided to be DIFF." Founded by three eyewear industry veterans, DIFF was created as an answer to over-priced designer eyewear. They decided that they didn't have to compromise on quality or cost, setting themselves apart from other players in the industry. DIFF runs on a lean business plan with little overhead (or middlemen), allowing them to price their styles affordably. But my favorite thing about DIFF is their 1-for-1 business model: for every pair of eyewear purchased, DIFF gives a pair of reading glasses away to a person in need through a partnership with Eyes On Africa. So, let me recap: Good looking shades? Check. Affordable price points? Check. Socially-conscious business model? Check. What's not to love?
And DIFF has graciously offered to giveaway 3 pairs of their unisex shades to one of you babes! To enter to win, make sure to follow all of the giveaway rules below. The contest runs from 12am CST on Monday, November 14th through 12am CST on November 17th. The winner will be contacted on Thursday, November 17th via email. Good luck!
TO ENTER, scroll down to the bottom of this post and enter using the Rafflecopter widget.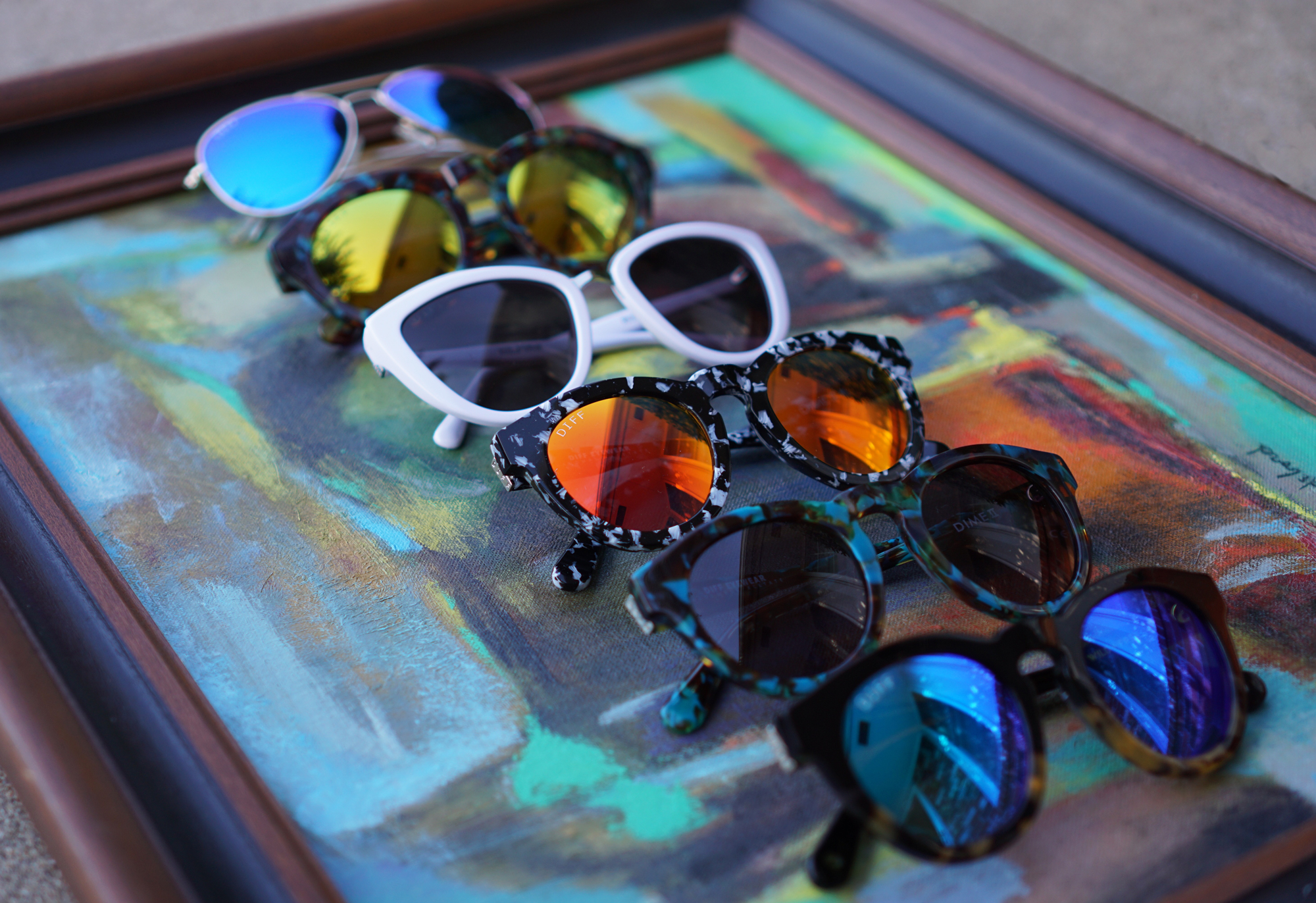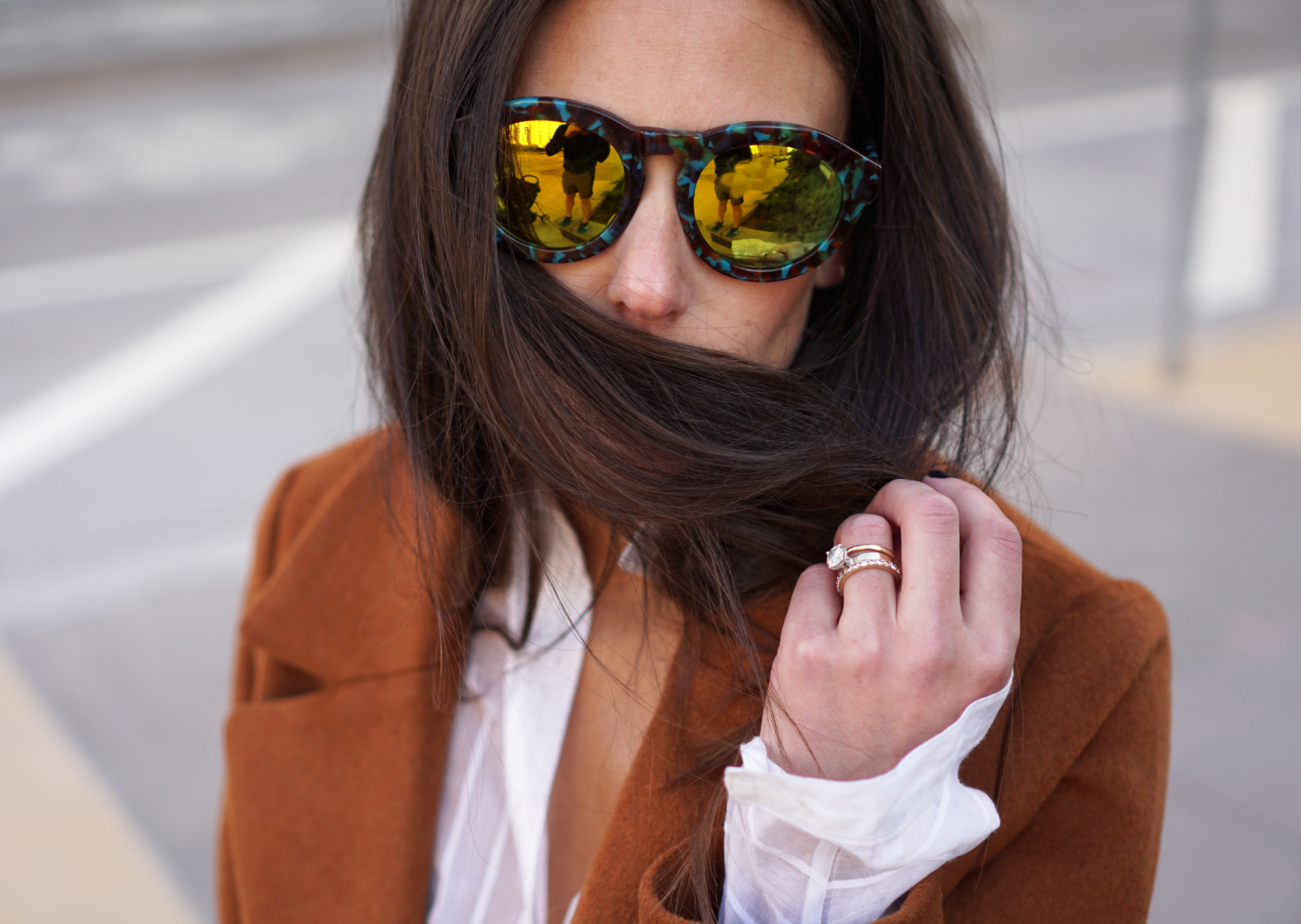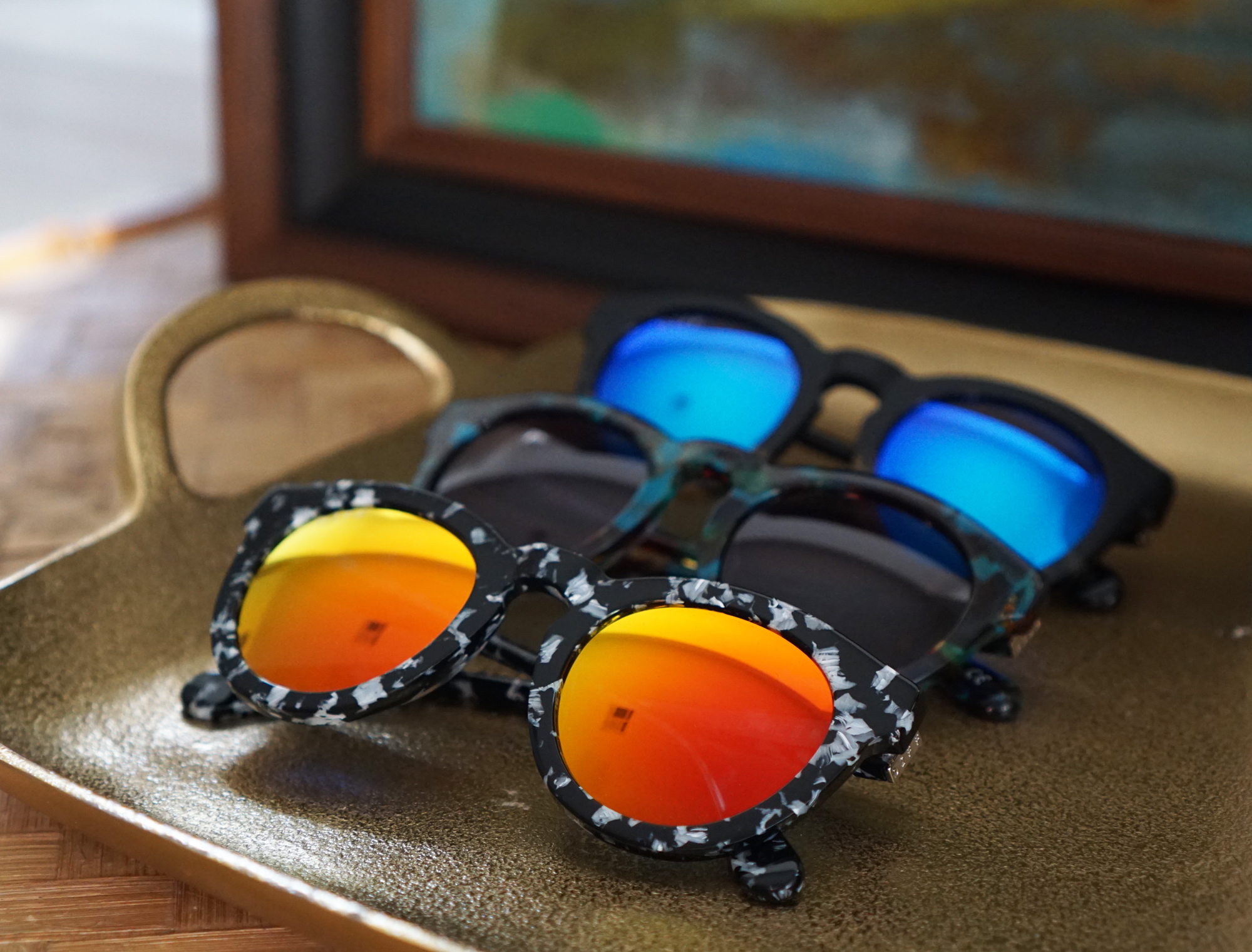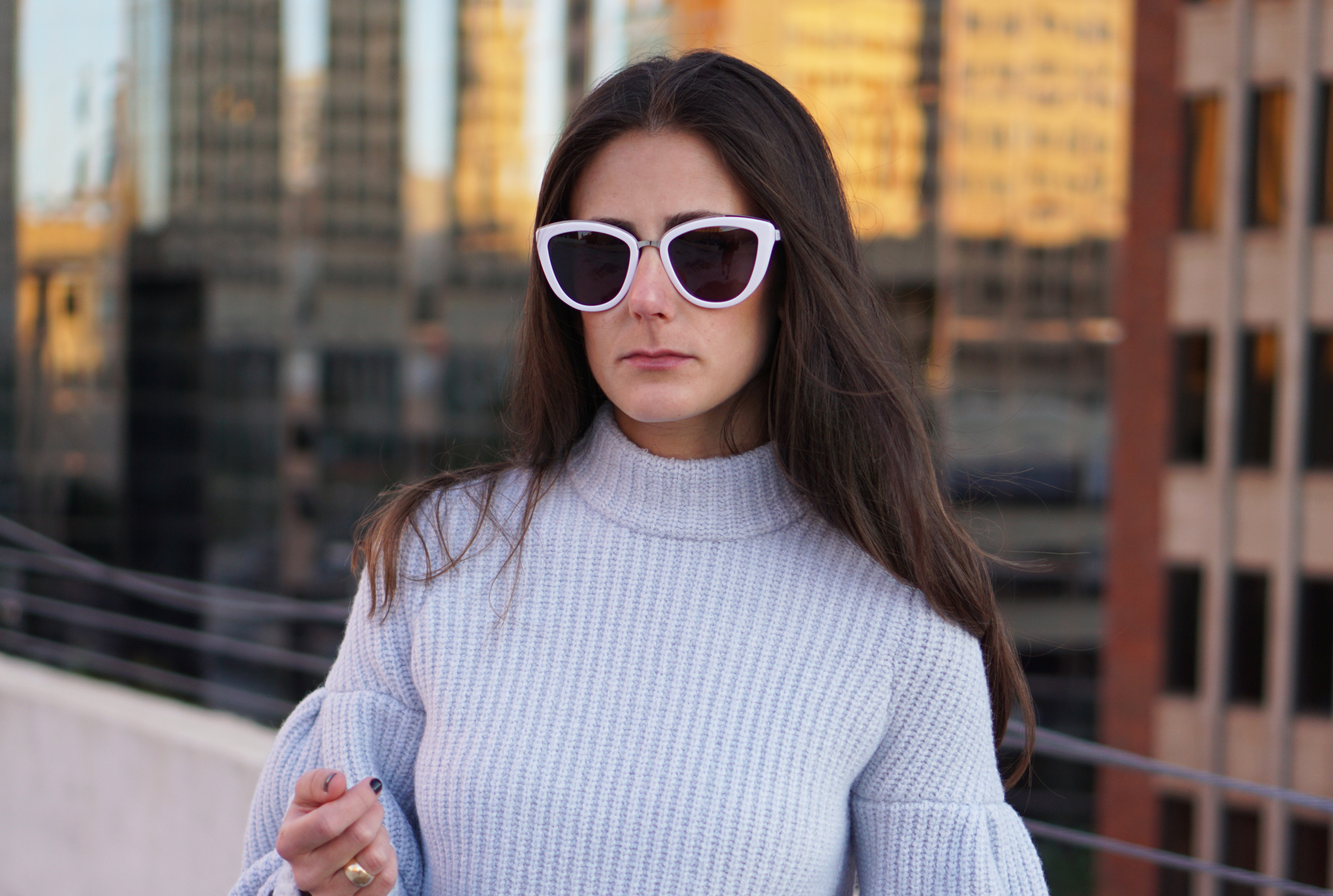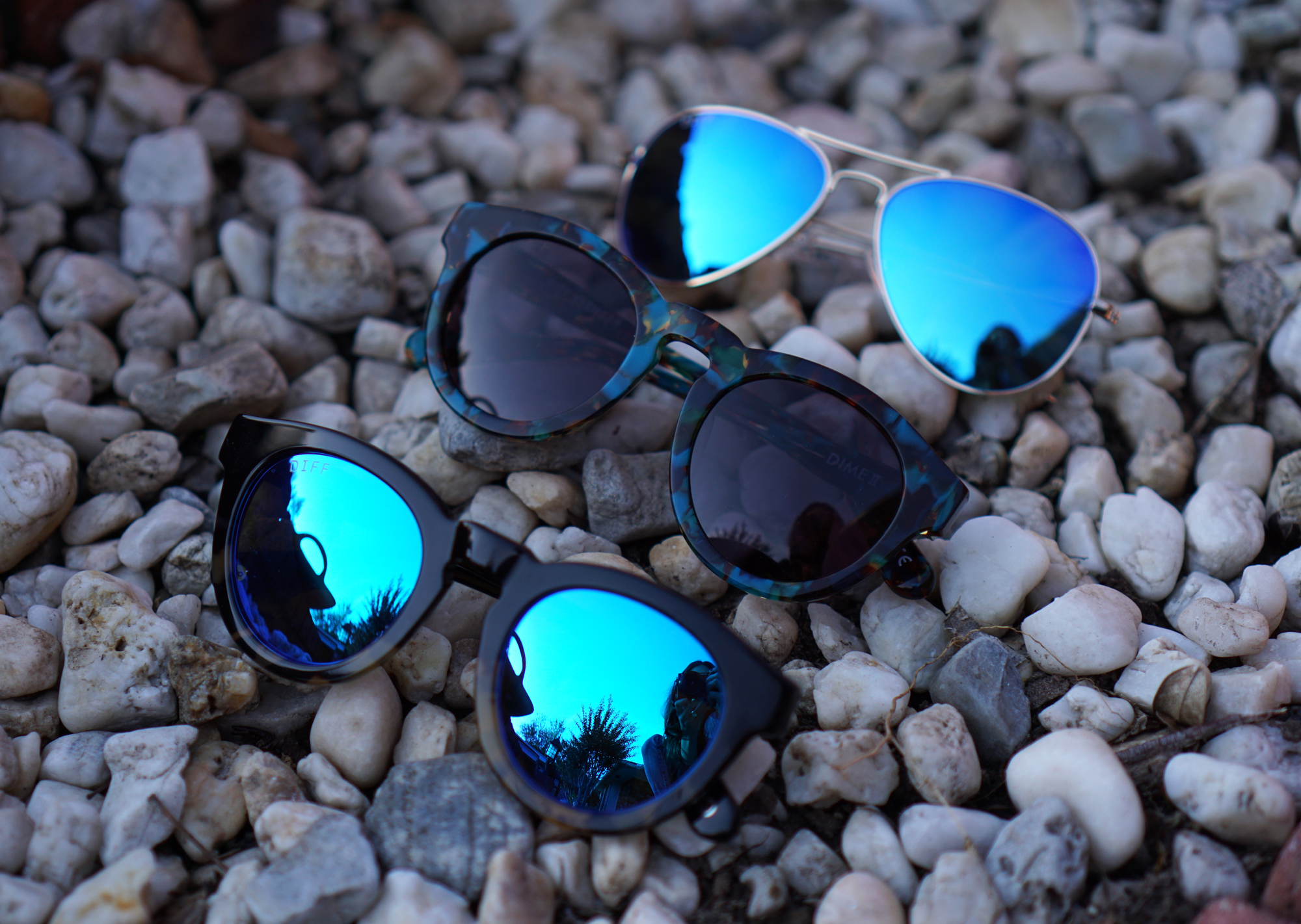 In case you haven't entered a giveaway using Rafflecopter, here are a few notes:
+ You only can enter once.
+ Sign in using your email address or Facebook.
+ Once you have signed in, "Like" The Dandy Liar Facebook page (link is in there). ** Make sure that my page like is publicly visible, or I won't be able to verify that you liked it, even if you did. You can change this under your "Likes" settings.
+ Enter your name on Facebook (so I can verify that you liked it).
Then, you're done!
First Image Credit: Kelsey Smith Photography