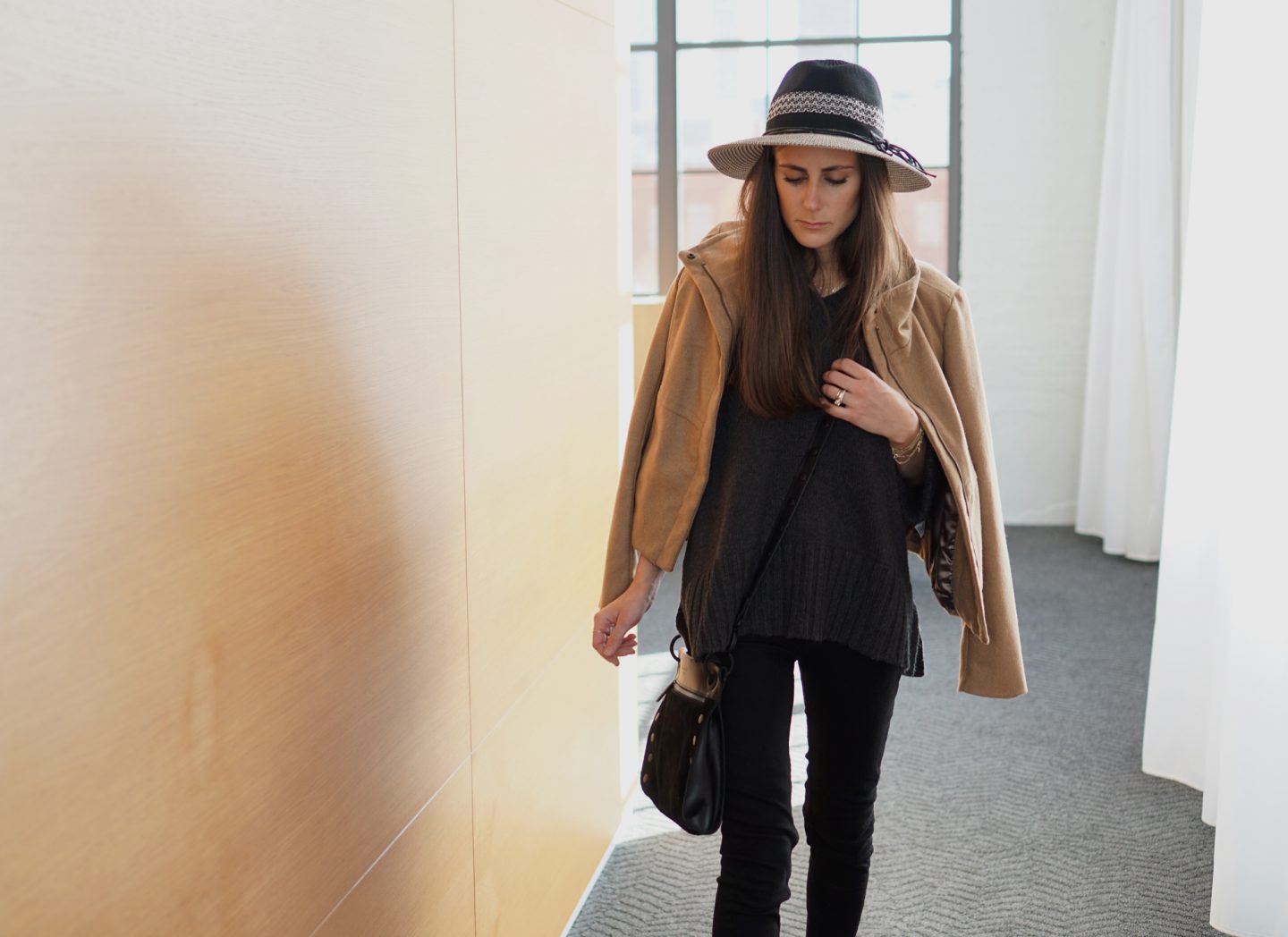 ---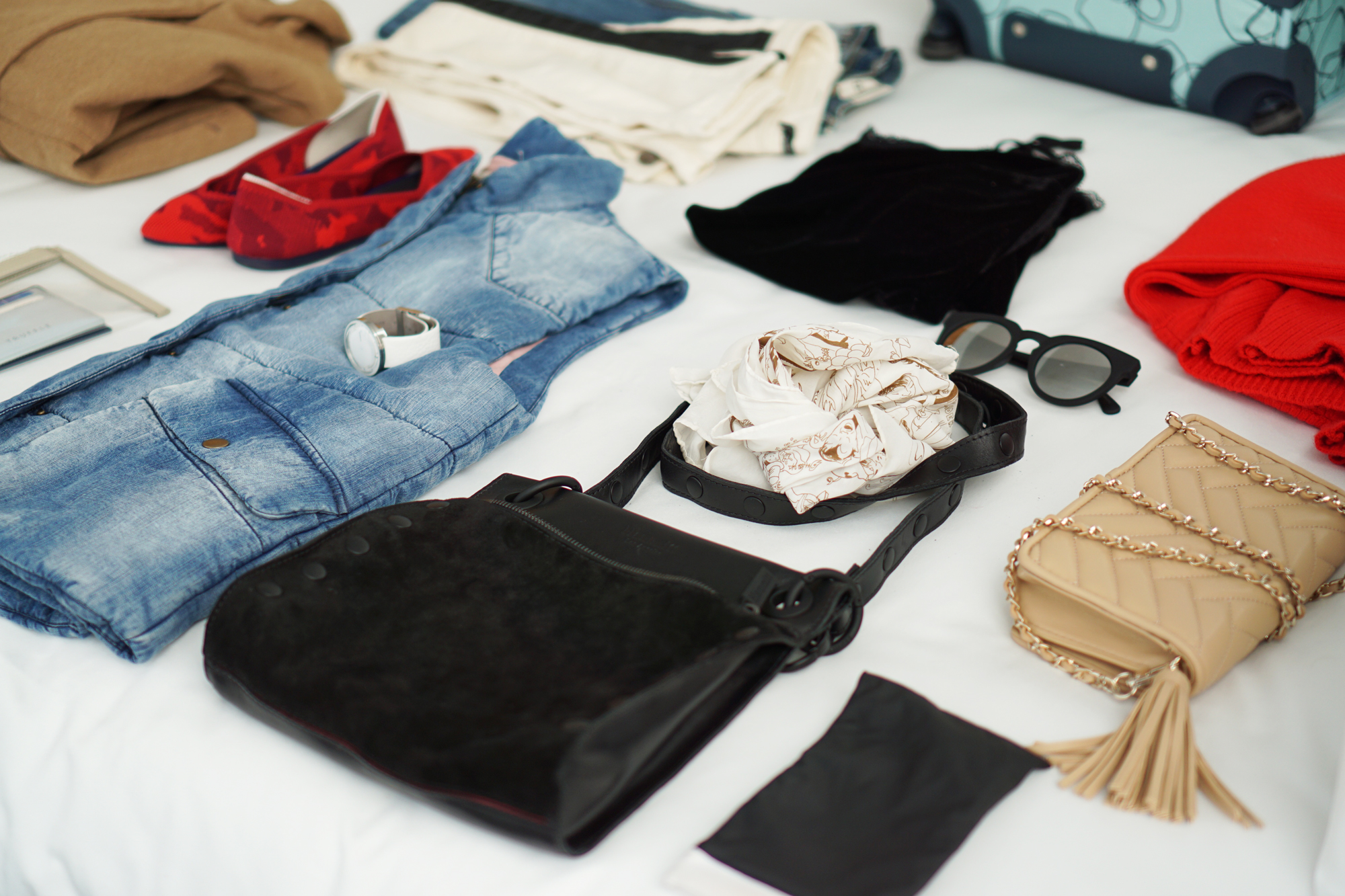 ---
---
When you travel as much as I do, you learn things by trial and error- which products make traveling easy, and which ones don't; what to pack, and what to leave at home.
As I was forming my list of 10 Packing Tips for Monday's post, I decided to make a separate post to share some of my current favorite (and time-tested) travel-related products and tips. And if you notice a common theme among the items I've chosen, it's probably that each item has at least two amazing qualities. When you travel, it's important that what you pack can serve more than one function. This means you can pack less, which saves space. (I don't know about you guys, but that's always my goal when packing).
So, here they are!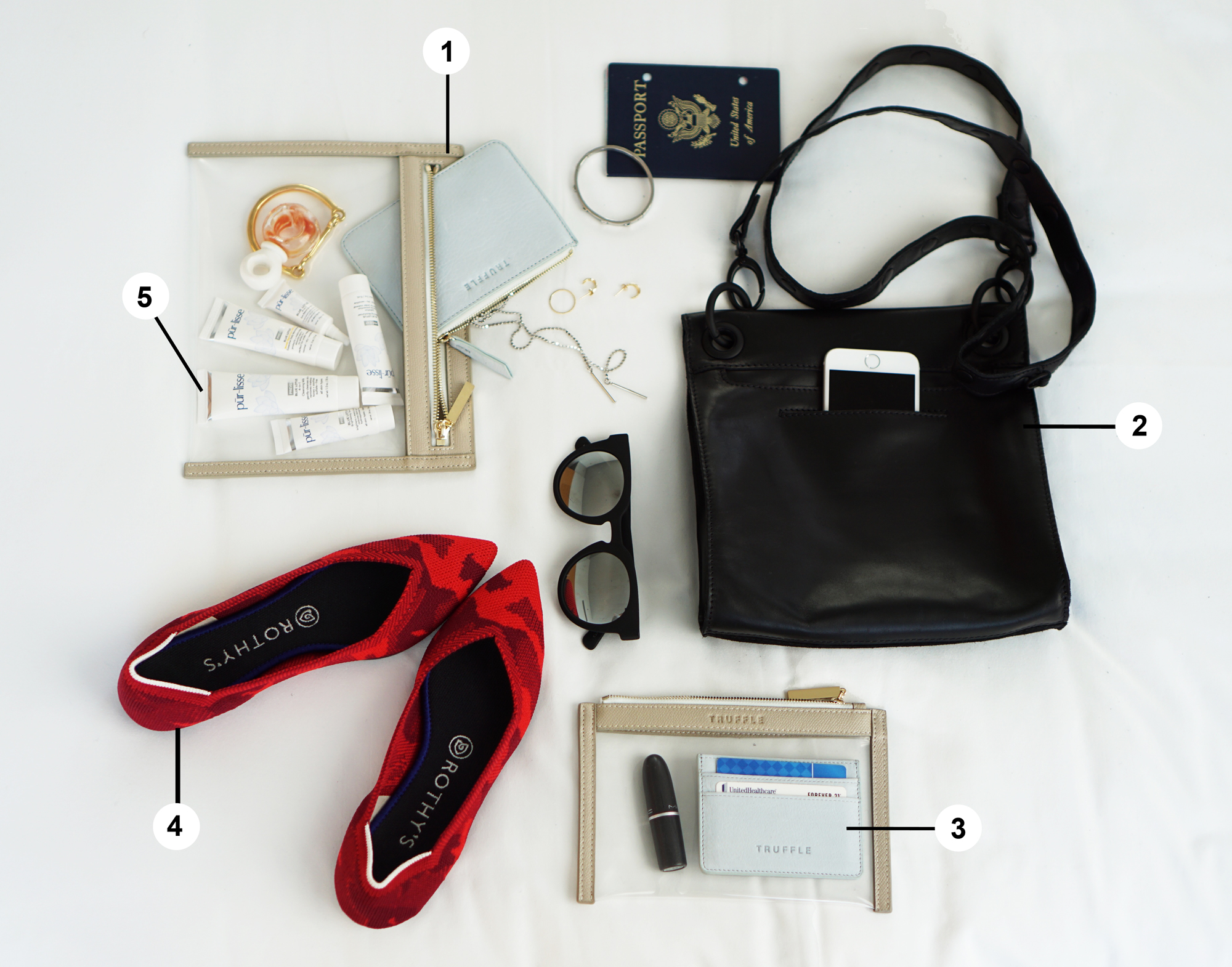 1.Small Clarity Clutch + Coin Purse Duo // 2. Paul Crossbody Bag // 3. Clarity Clutch Mini + Card Case Duo // 4. The Pointe in Red Camo // 5. Pur~Lisse Travel Set
---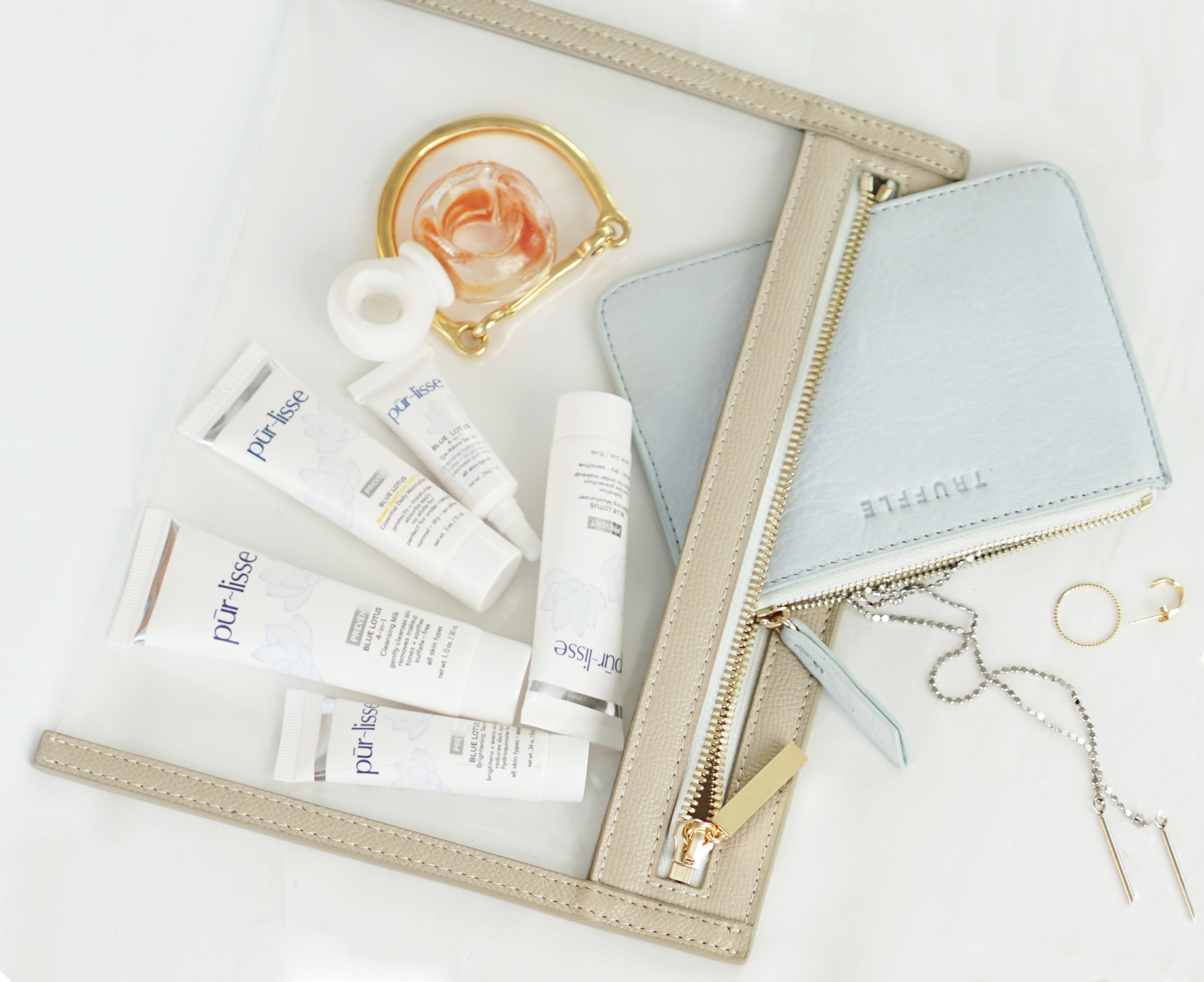 Clear Storage (1. You can see what you have and 2. keep things organized.)
I discovered Truffle about four years ago when I saw my friend Molly carrying one of their clear pouches in her tote bag. I had never seen any kind of insert that allowed you not only to see everything inside, but one that was actually attractive! When I went online to buy one for myself, I also learned that it was TSA approved to hold carry-on liquids (you know, all of those 3.4oz bottles). I've been hooked ever since and have even bought a pouch for every female in my family.
Capitalizing on what they do best, Truffle has since expanded their line to offer an assortment of attractive travel-ready clutches and pouches. I'm currently using the Small Clarity Clutch + Coin Purse Duo to house all of my travel-size liquids and jewelry, and the Clarity Clutch Mini + Card Holder to hold my credit cards, passport, and other misc. items. Oh, and when I'm not traveling, all four of these items live in my purse to help keep me organized. And you're right, that means I use the card case as my everyday wallet.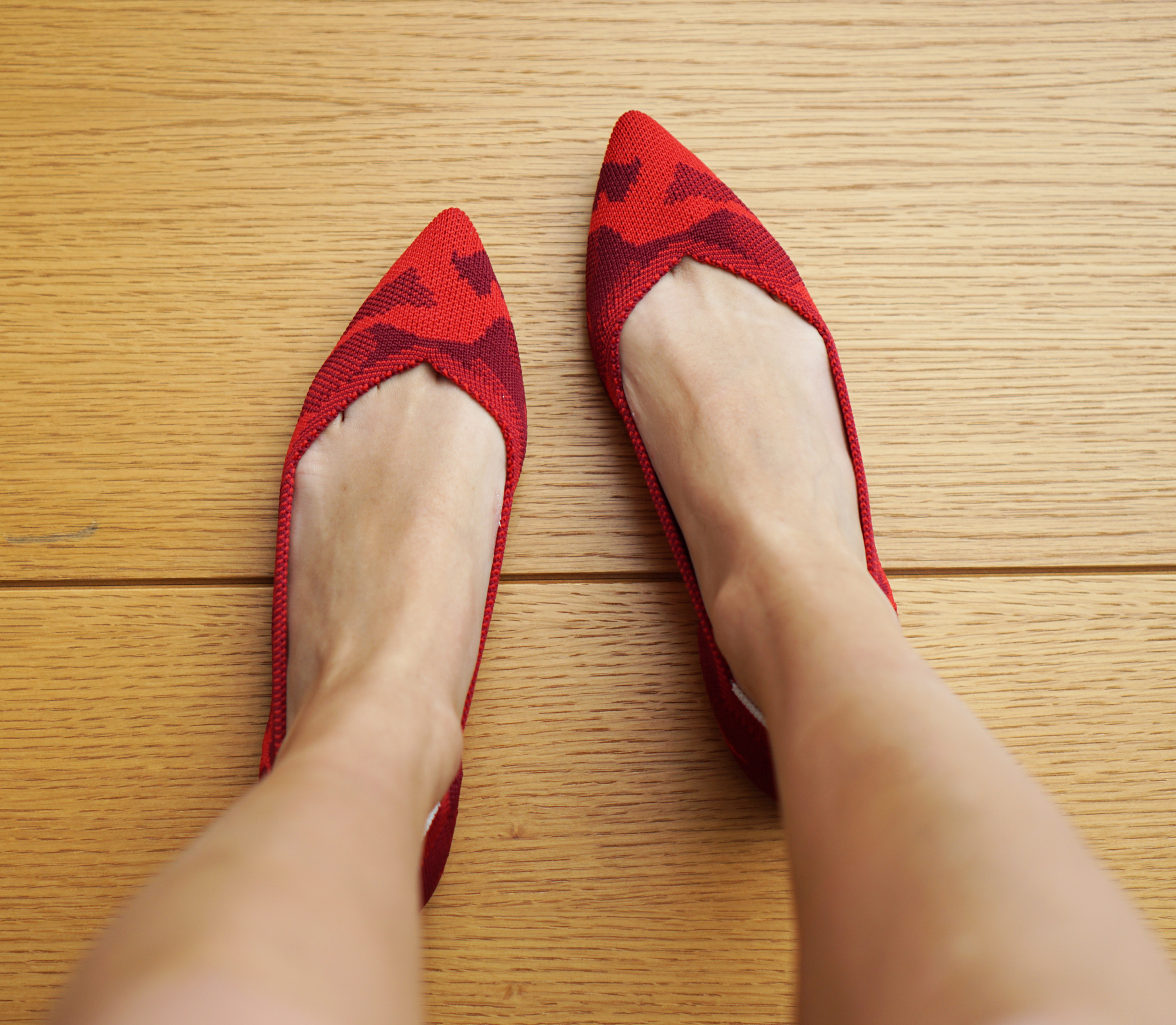 Comfy Shoes. (1. Packs easily and 2. is machine washable.)
Unless you're going on a trip where you won't be doing a lot of walking, I have learned (the hard way) that packing comfortable shoes is a must, even if it's for all of the walking you do at the airport and nothing else. It's worth it.
My favorite pair of travel shoes are these pointed red flats from Rothy's. I seriously could go on and on about these shoes (like the fact that they wick moisture and are made without seams), but my favorite part is the fact that they are flexible (which makes them easy to pack) and machine washable. Yup, you read that right. YOU CAN WASH THEM! Because the last thing you want to do on a trip is worry about getting your shoes dirty.
This pair also comes in a bunch of different colors (like black, grey, and light blue), as well as a round-toe style. I highly recommend them for your next trip!
The Perfect Bag (1. Lays flat and 2. converts to a clutch)
I have been searching for the perfect travel bag for a few years now. This has always been my dilemma: you are only allowed to travel with two carry-ons. One of them is not going to be your purse, because unless your purse is a honker (or a tote bag, which isn't really a purse), it's not going to fit all of your stuff. Which means you end up having to pack your purse. That means your purse is taking up precious space in your suitcase.
So, that has been my issue… until now. I recently discovered this leather cross-body bag from Hammitt. It lays perfectly flat in your luggage, has removable (and adjustable) straps so it can be worn as a clutch, and fits all of the necessities (phone, keys, makeup and wallet). But my favorite feature is the hidden exterior phone pocket (yeah, it even fits my iPhone7 plus) for easy access. It is positioned on the back side of the purse for extra security. It also comes in 12 colors. 😉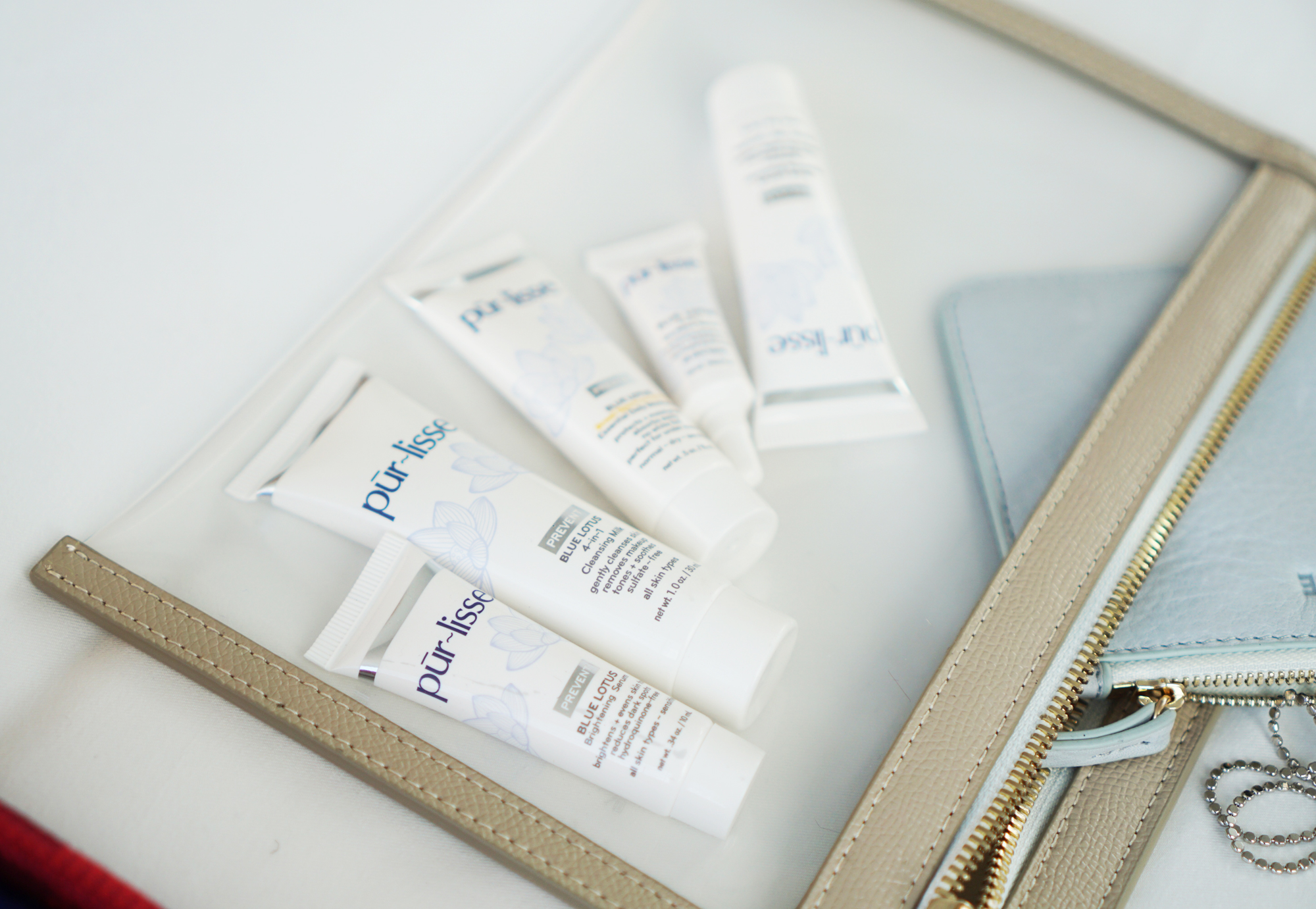 Travel-Size Kits (1. Convenient complete skincare and 2. TSA-friendly)
Most of the time, when I'm going on a short trip, I piece-meal some semblance of a skin-care regimen for myself using whatever travel-size products I have lying around the house. But when I'm going on a longer trip, where my skin will actually start to notice that I'm not keeping up with it, I opt for complete skincare travel kits.
I just started using this one from Pur~lisse for two reasons: 1) it closely mirrors the day-to-day skincare regimen that I stick to when I'm at home (it includes a milk cleanser, moisturizer, brightening serium, SPF moisturizer, and eye cream), and 2) it's already travel-size, so I don't have to worry about the bottles being 3.4 oz or less. This kit is good for a 14 day supply, and is perfect for longer trips!