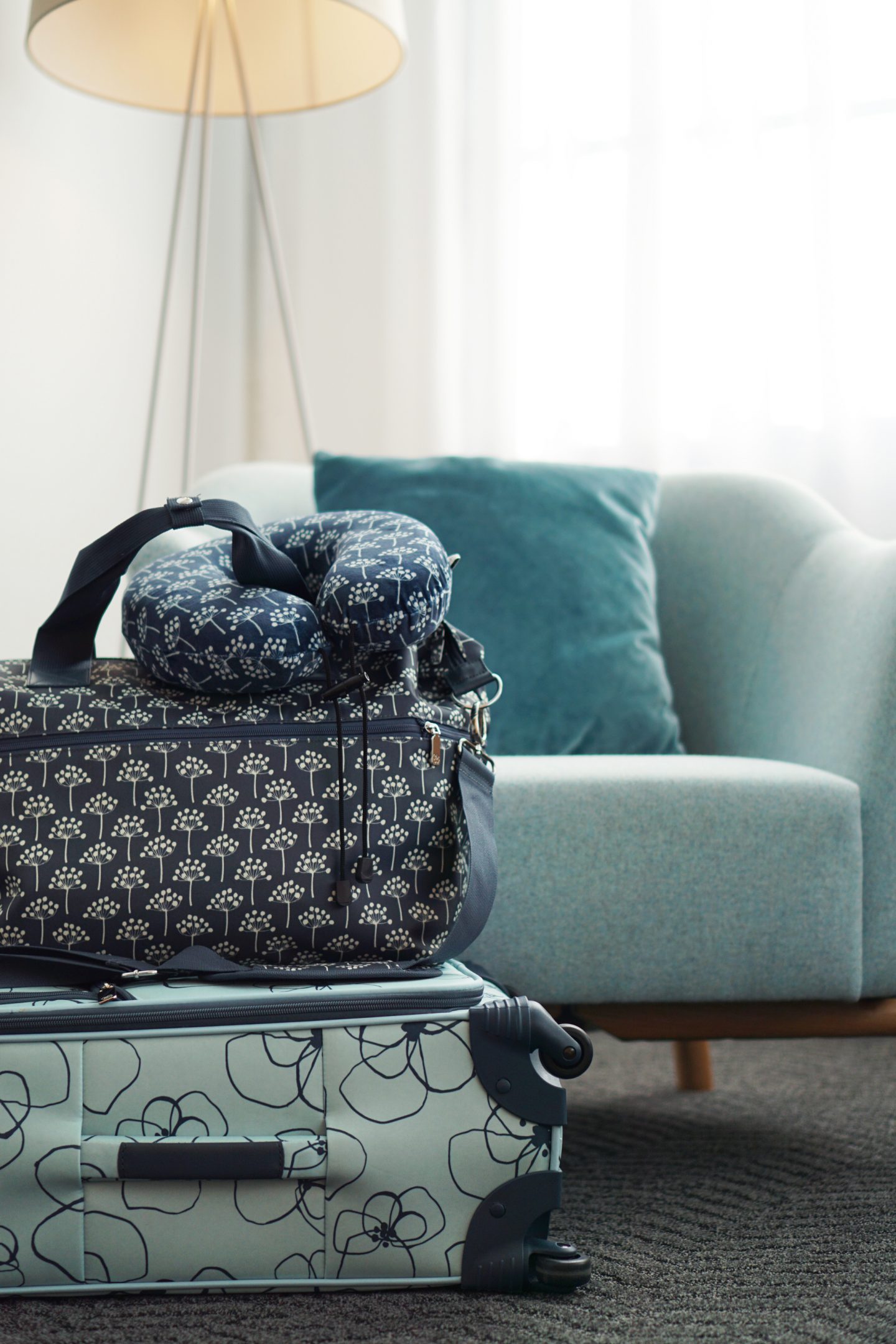 ---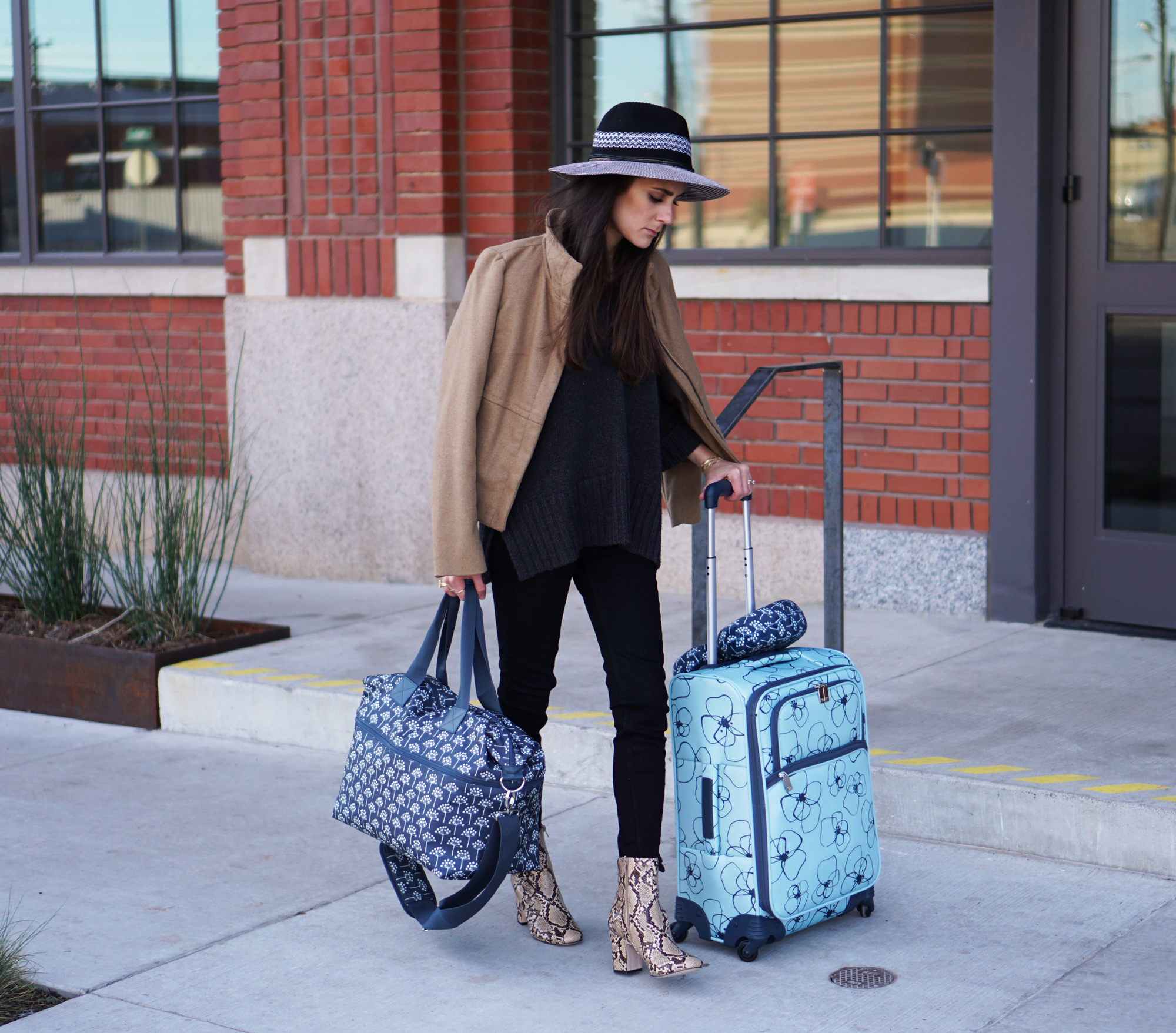 10 PACKING TIPS
With the holiday season in full swing (Didn't you know? It starts the day after Halloween.), I figured a travel-related post couldn't be more timely. We've already booked our flights for Thanksgiving and Christmas, and with an extra person to pack for in baby Johanna, I'm already thinking about ways to maximize space in my suitcase, not to mention putting into practice all of the packing tips and tricks I've learned over the years. Having lived in 8 different cities, 5 states, and 4 countries, there are definitely some packing short-cuts I've picked up along the way. And today, I'm partnering with Lotta Jansdotter to share my top 10 packing tips, along with some of favorite pieces from her Target-exclusive luggage collection!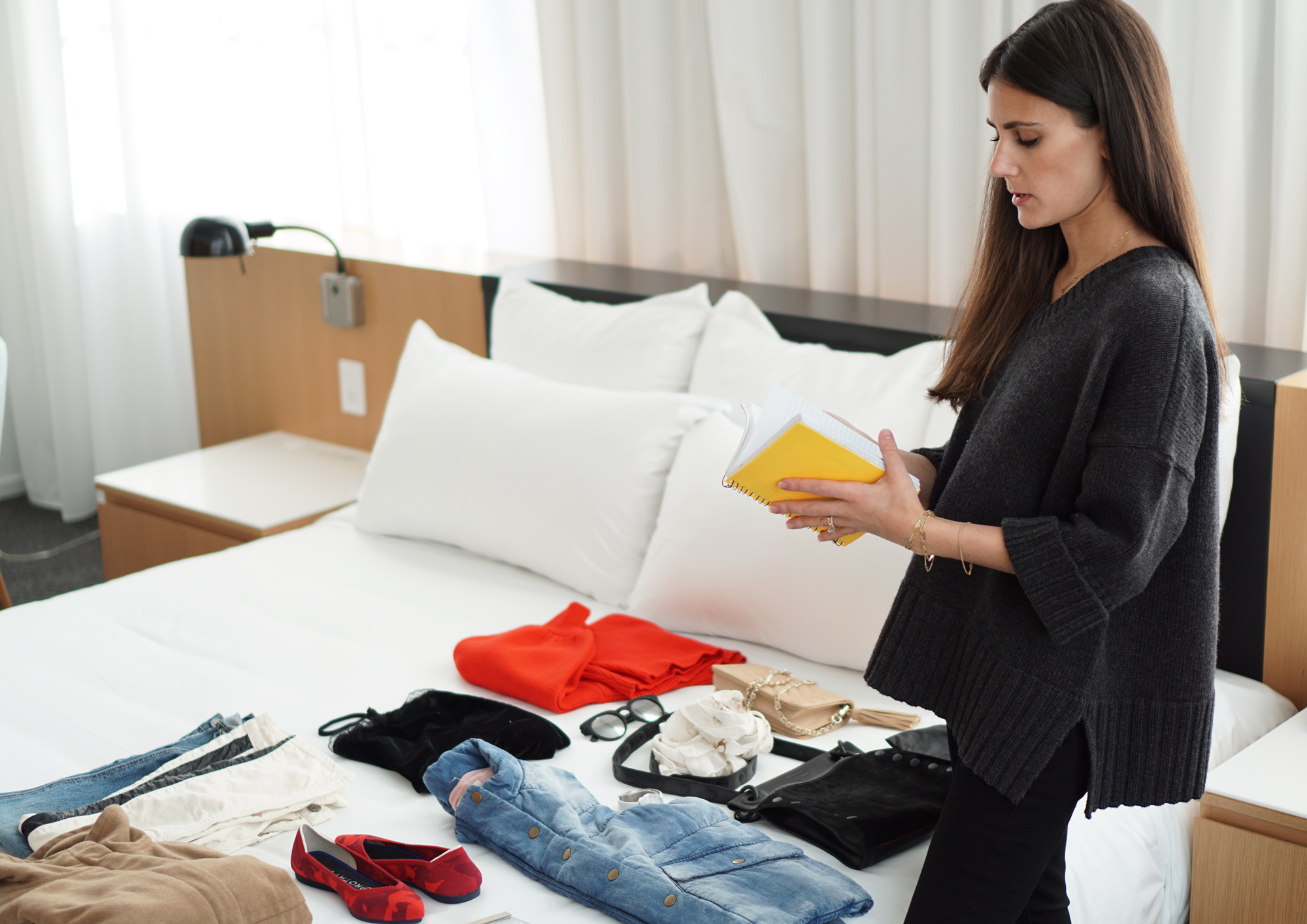 1. Make A List – Seems like an obvious tip, right? But it really makes all the difference. I have attempted to "wing it" on so many trips, arriving at my destination only to realize that I've brought 4 tops and no pants ;/. So now, I actually use a master list of items that I know I'll bring on every trip (ie: cell phone, charger, shampoo, etc), and tweak it according to each trip's designation (ie: add a swimsuit for the beach, add boots for skiing, etc).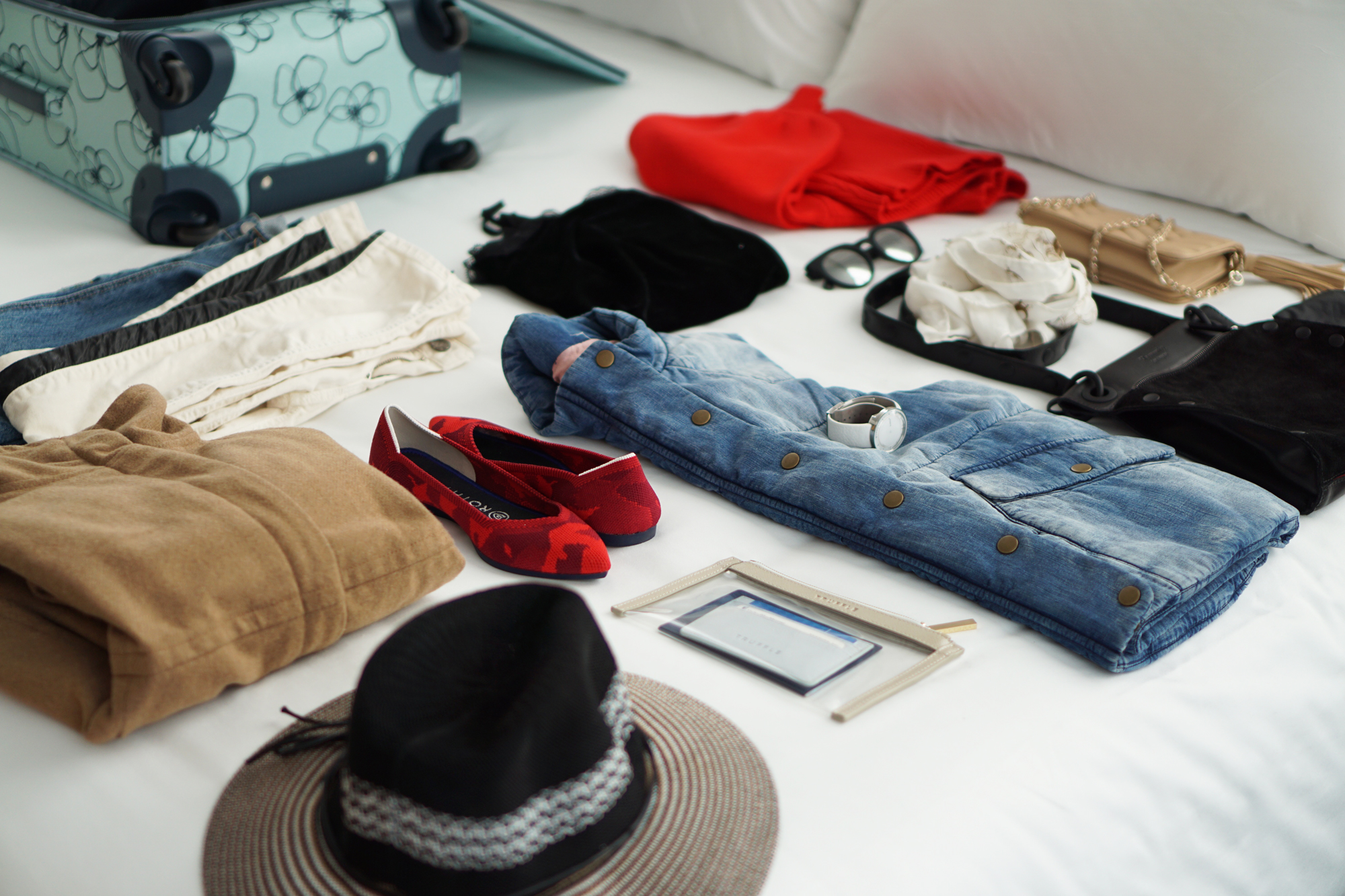 2. Go With A Color Scheme – Now, your color scheme doesn't need to be Pinterest-worthy, or even as specific as mine (here I went with black, red, denim and white), but having a color palette to guide your outfit-planning does help. It also helps to stick with certain colors because you can mix and match outfits within the pieces you've packed, which means you'll pack less in the end. And isn't that always the goal? Pack less so you have more room to bring back goodies?
3. Lay Everything Out – It makes it easy to see what holes you have to fill when you're able to see everything you have. I prefer to lay my outfits out on the bed and add to them as I see fit. But anywhere where you have space will work.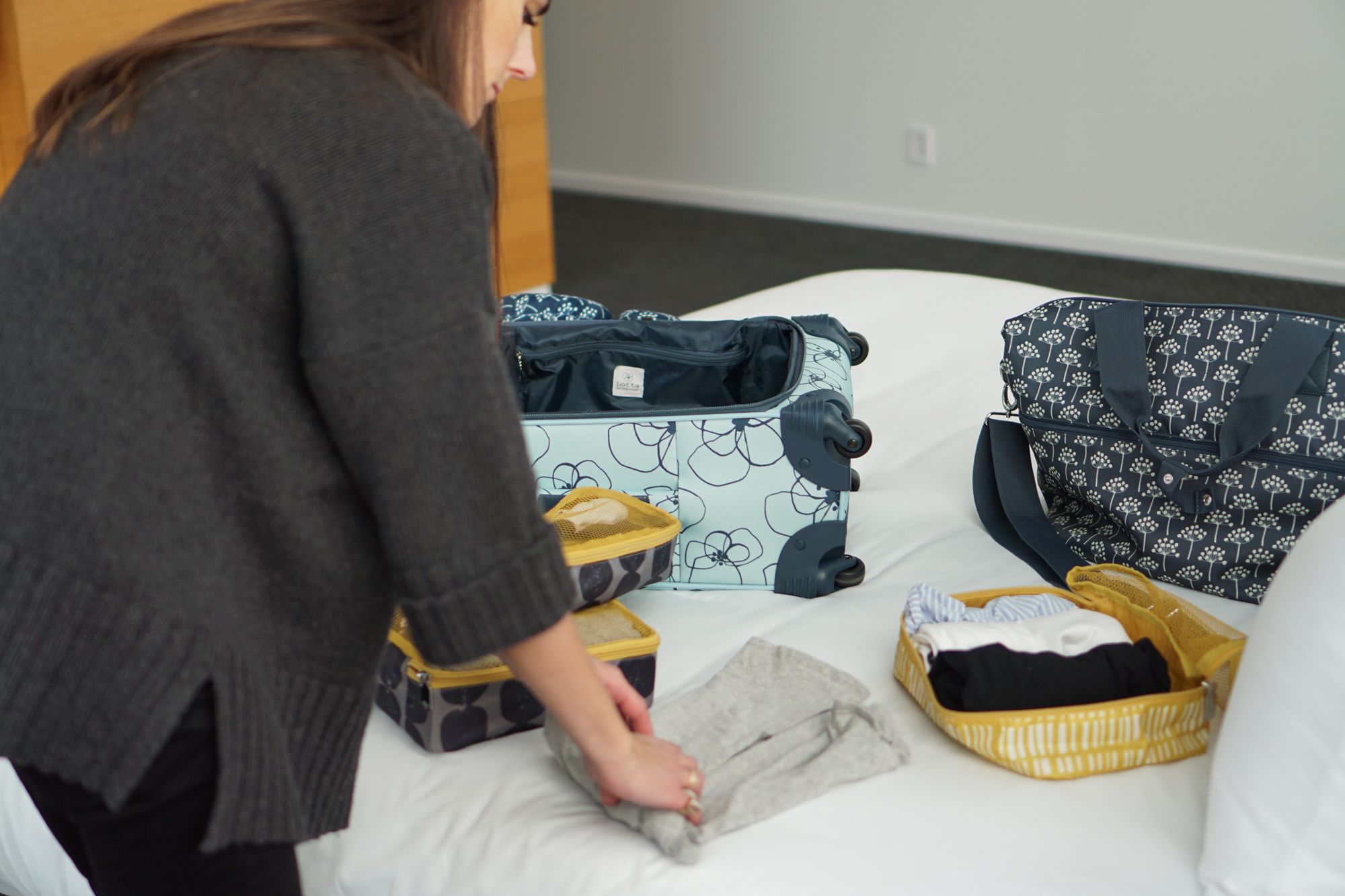 4. Roll Your Clothing – This prevents wrinkles, allows you pack more, and eliminates unused space in your suitcase.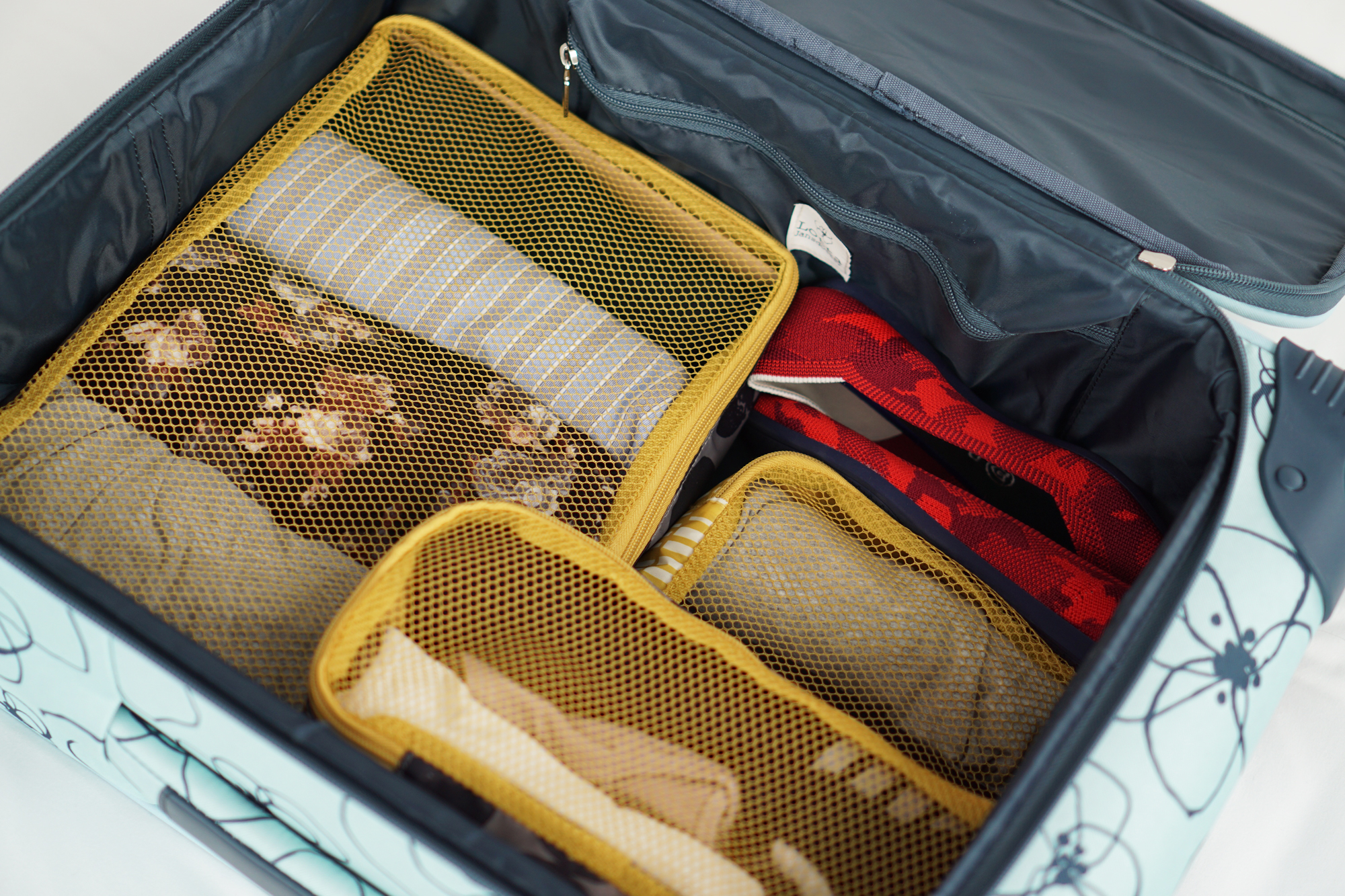 5. Use Shoes to Fill Gaps – I pack all of my clothing first, saving my shoes for last to fill any extra gaps that may be left in my suitcase (is anyone else always finding extra space near the corners of their bag)?
6. Wear Your Bulkiest Pieces – Again, if your goal is to save as much space in your suitcase for all those extra goodies you find on your trip, then consider wearing your bulkiest pieces (ie: that down jacket or pair of boots) on the plane.
7. Rely On Travel-Sized Cosmetics – This also seems like an obvious tip, but in this day and age, there is no need to bring full-size bottles of anything. Almost all of my favorite toiletries come in travel-size containers, eliminating the need for big bottles that take up extra space.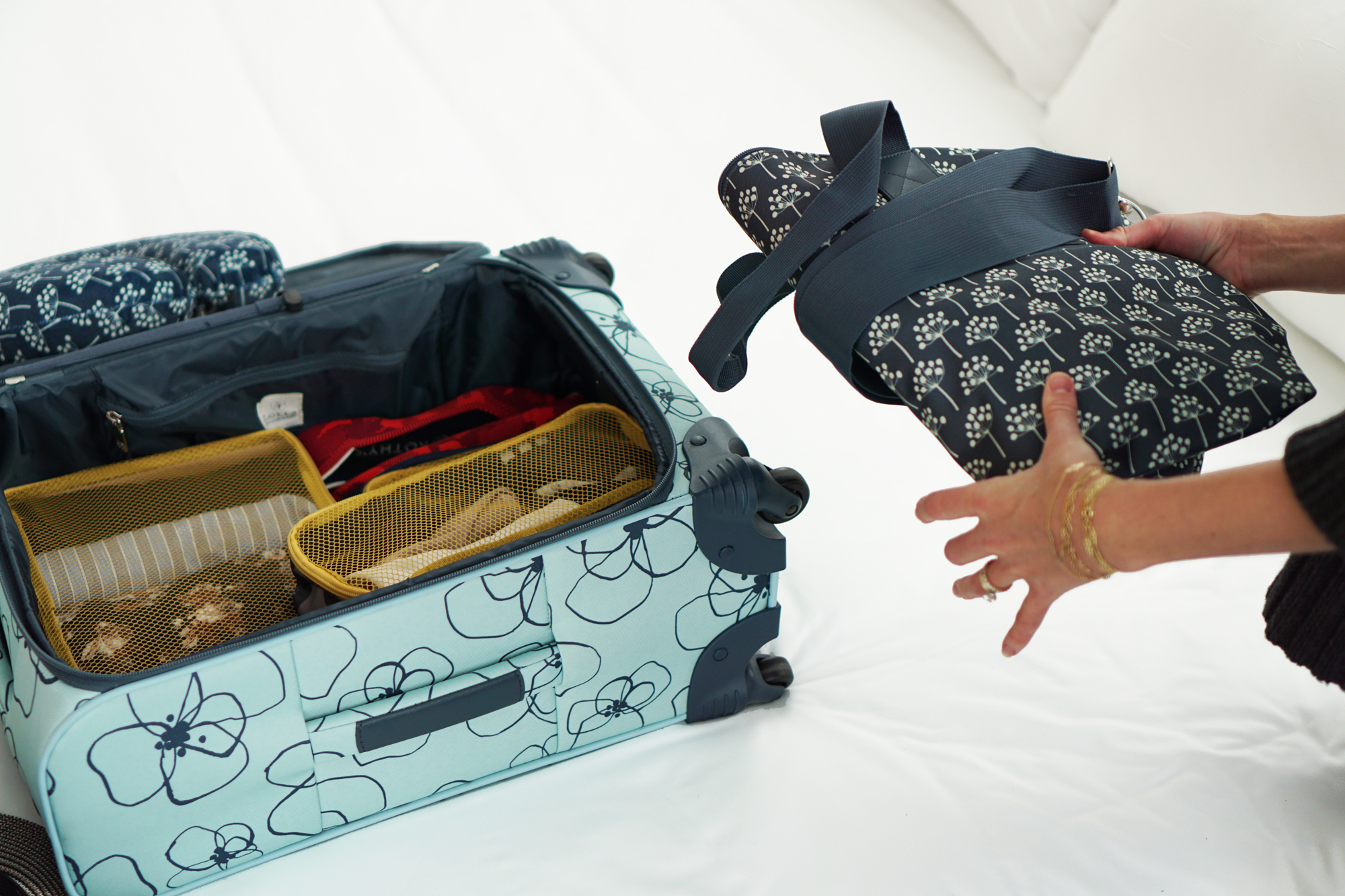 8. Bring Expandable Luggage – I've traveled enough times to learn that I will never leave for a trip without one. I don't know about you guys, but even if I come back from a trip having not purchased a single thing, 8 times out of 10, my stuff doesn't fit back in the suitcase. If you bring a packable duffle bag (like this one from Lansdotter), then it's there if you need it, but doesn't take up much space if you don't. No harm, no foul.
9. Mark Your Luggage – This makes it easier to identify your bag among a sea of black suitcases at baggage claim. In the past, I've tied bandanas or ribbons to the handles of my bags to make them easier to spot. Or, you can buy luggage that is a little more unique than the average black or gray bag. I will definitely know which bag is mine when I travel with my Lotta Jansdotter luggage!
10. Bring a Neck Pillow – I don't care what you say; the headrest on the airplane is just not comfortable (unless you are flying first class, or are lucky enough to snag a window seat). I can't tell you how many times I have had to purchase a neck pillow in the airport gift shops because I have been that desperate for one, having left my own at home. So do yourself a favor and bring one from the get go!
---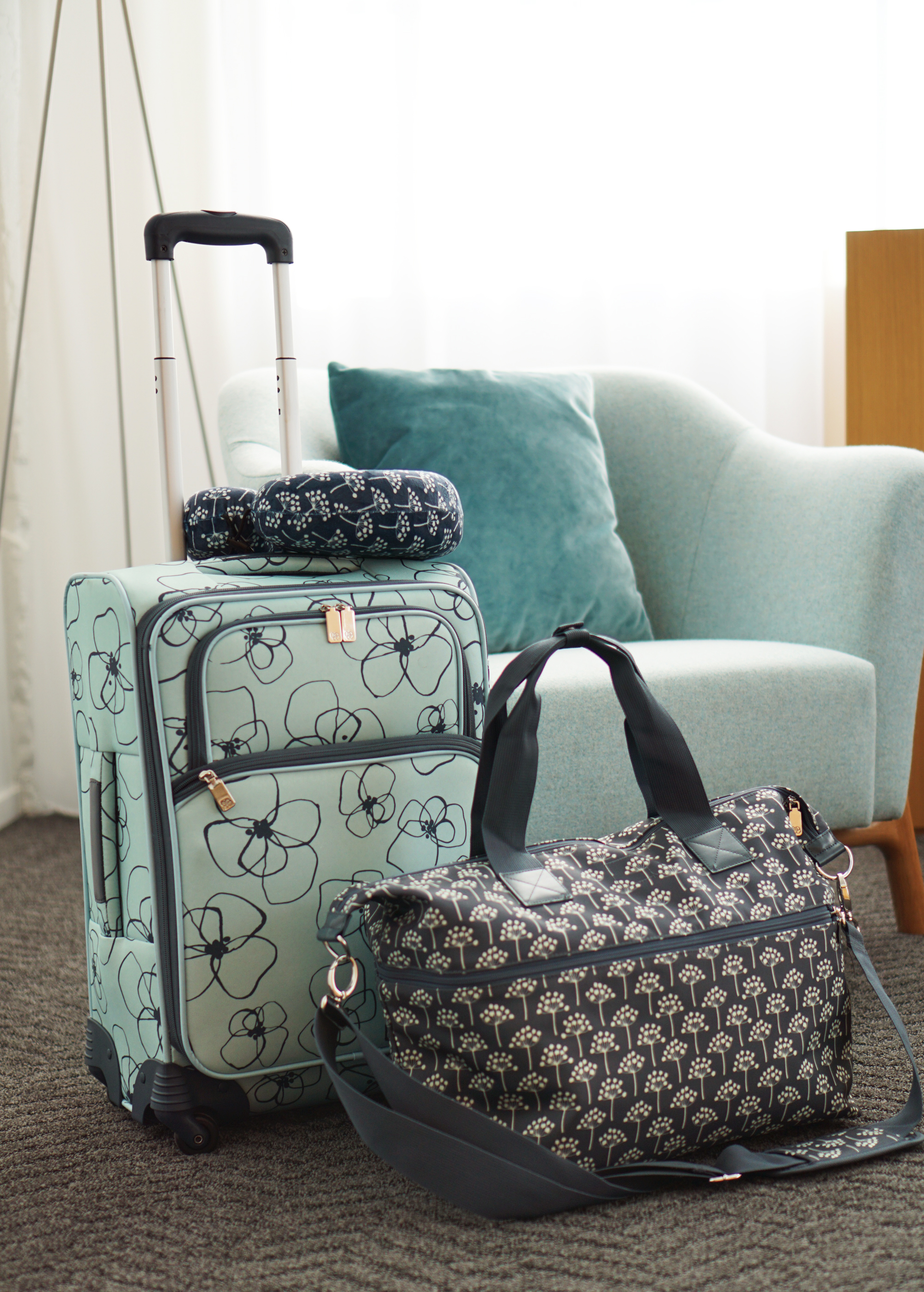 LOTTA JANSDOTTER X TARGET
The Brooklyn-based print designer Lotta Jansdotter has teamed up with Target to create an assortment of sophisticated, yet cheery luggage worthy of even the most seasoned of travellers. The 9-piece collection includes rolling luggage, overnight bags and expandable duffles, all at affordable price-points. Read below to see my favorite pieces from the collection!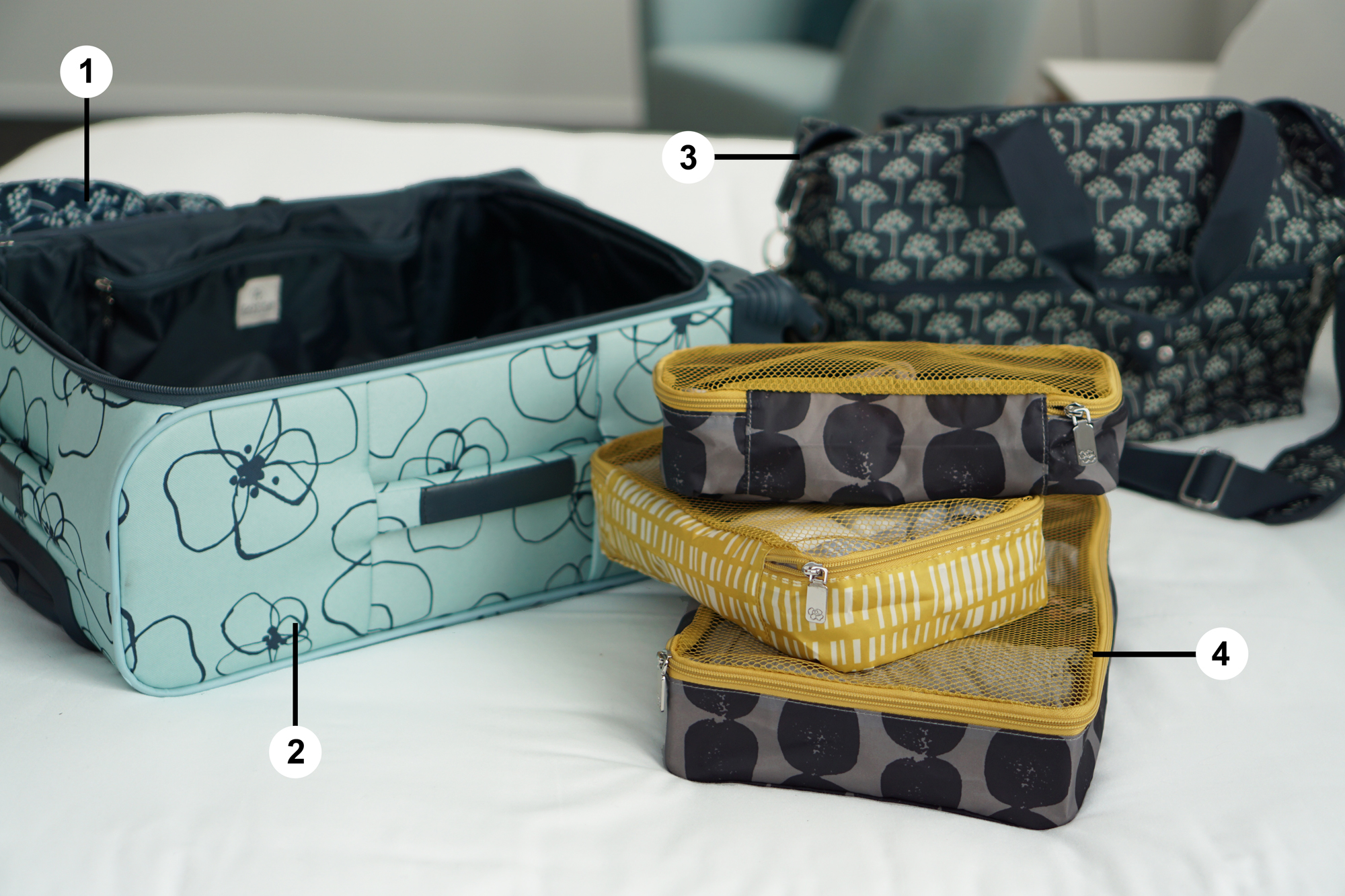 ---
---
1. Travel Pillow : You can't see it in this photo, but what makes this neck pillow a bit different from all the others you've seen in airport gift shops is the connectable and adjustable toggles that allow you to attach the neck pillow to your luggage (or neck). That way, you won't get all the way to your airport gate, only to notice that you've dropped your neck pillow somewhere between there and security (no, I'm not talking from experience…).
2. 21″ Spinner Carry-On Luggage : Not only is the one of the best-looking pieces of luggage I've ever seen, but it has one of the must-have feature I look for when choosing luggage: the four wheels have 360 degrees of spin, making this piece much easier to cart from place to place. Not only that, but the 21″ height means it falls within the size limitations of carry-on luggage for most domestic airlines. It also comes in a navy blue print, as well as 26″ version.
3. Travel Expandable Duffle Bag : As I mentioned above in tip #8, I always travel with an expandable duffle bag. This one is great because it's lightweight and sturdy- sturdy enough to be checked in as piece of luggage and withstand all of the manhandling from the skycaps. Not to mention, it matches the travel pillow ;). It also comes with an adjustable/removable crossbody strap.
4. Three-Piece Travel Packing Cubes : One of my biggest frustrations when travelling is not being able to see what I have. That's where these pieces come in handy. Their mesh tops allow you to see what you have (and where it is), which makes getting dressed a breeze! They are also great for organizing your clothing by type or size (ie: undergarments vs. jeans. vs. tops).
---
Luggage: c/o Lotta Jansdotter
Outfit: Sweater / Denim / Boots
A special thanks to the 21c Hotel in Oklahoma City for letting us shoot in one of their beautiful rooms!