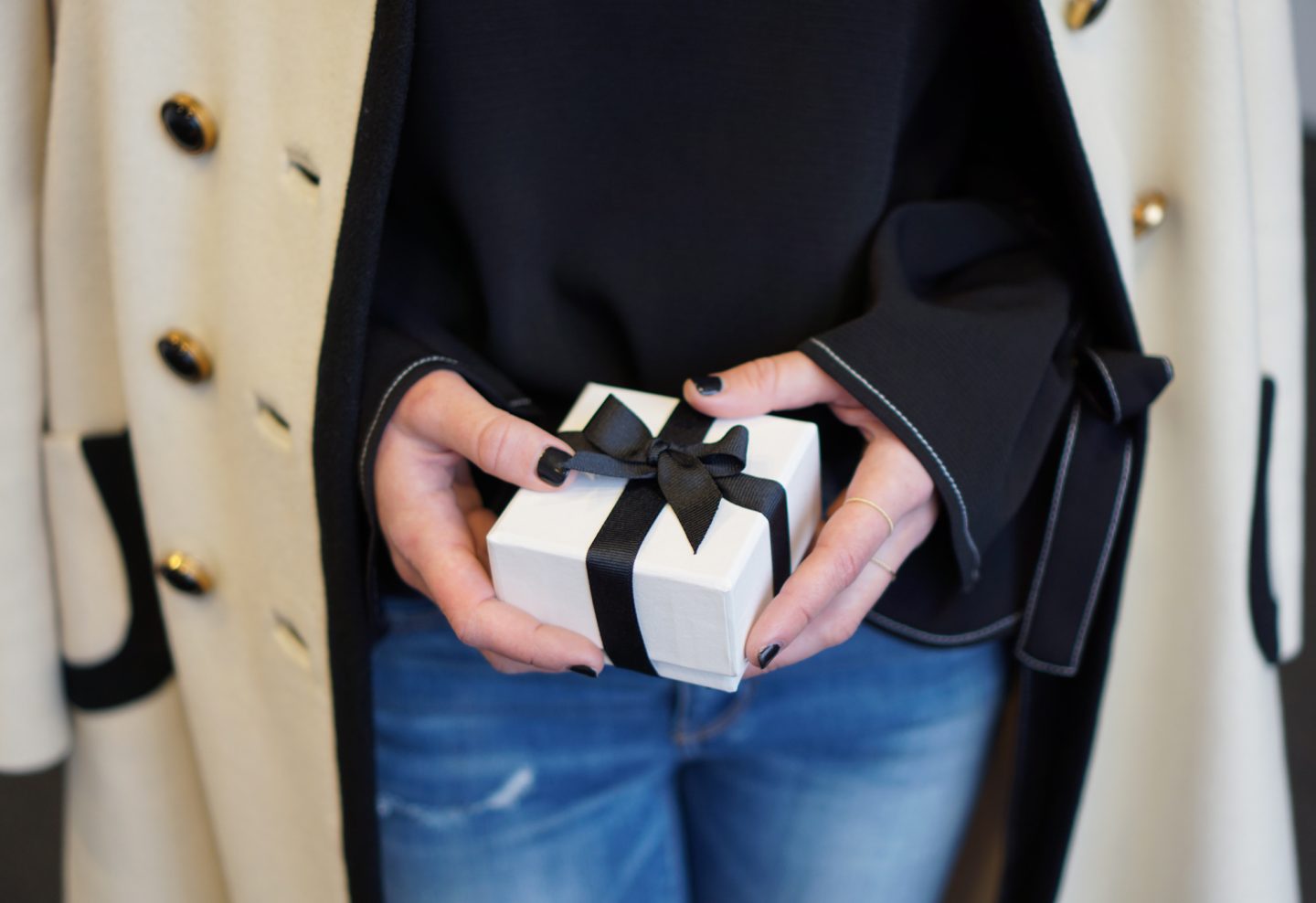 For the final giveaway of my Holiday Giveaway Series, I am beyond thrilled to partner with Mejuri to giveaway $150 in credit to their site. If you win, you can treat yourself to some beautiful, shiny eye candy. Trust me when I say, you'll have a hard time choosing. To enter the giveaway, enter your email address here.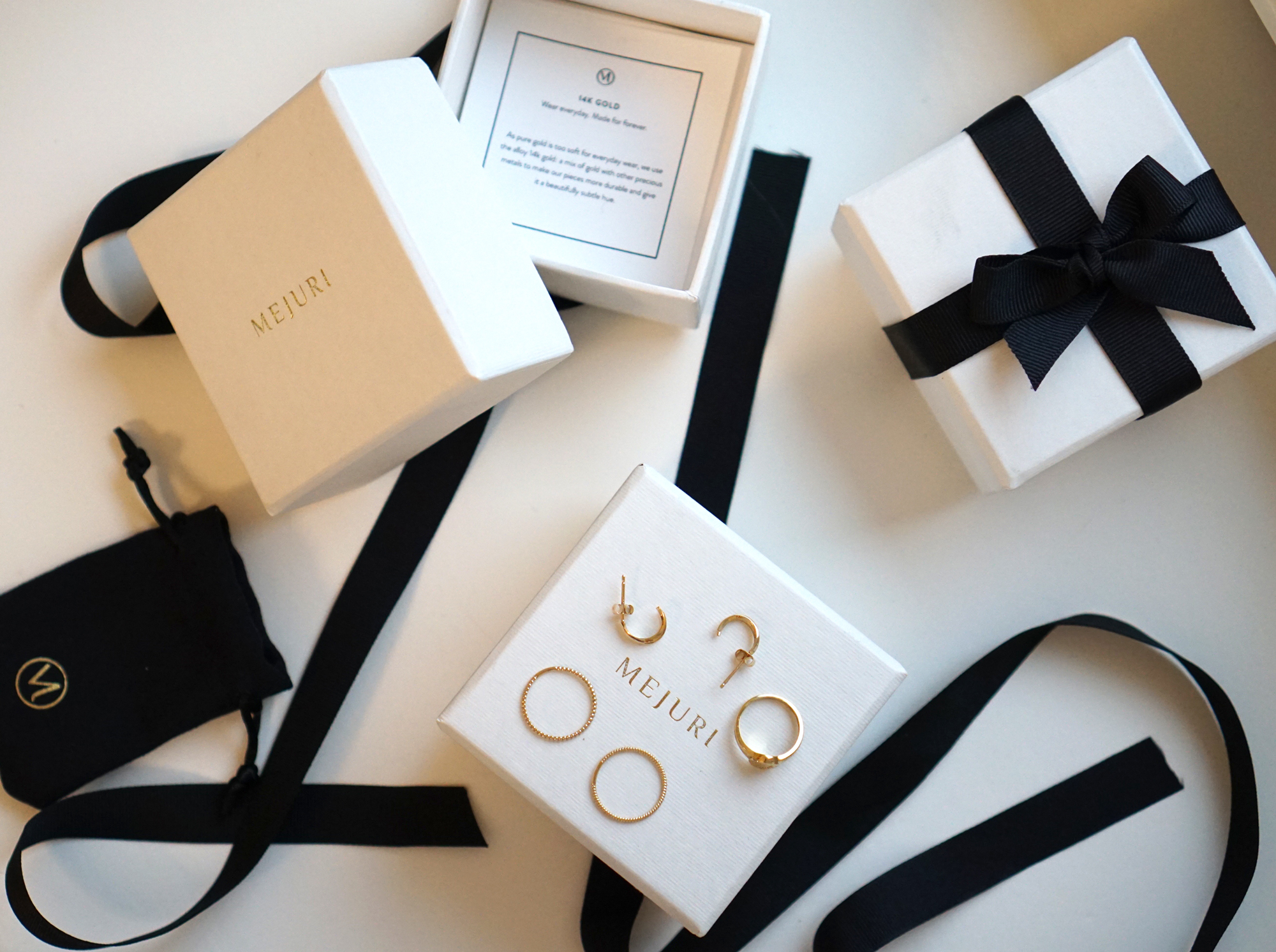 Mejuri is one of my go-to brands for timeless, wear-everyday jewelry (you can read my blog post about them here). Those of you who follow me know that I don't sing the praises of brands that I don't genuinely love. Some of the things that cause me to "love" a brand: exceptional quality and craftsmanship, reasonable price-points, and unique, but classic designs.
Their jewelry is all of those things and more; all of their pieces are hand-crafted (one by one), they don't mark-up their prices like traditional jewelry companies, and they are constantly adding new designs (and design-collaborations) to their collections. Theirs is the brand I turn to when I'm looking for a new piece of bling that I know I won't take off. One that will fit into my lifestyle of daily outfit changes and changing dirty diapers (thankfully not my own- ha!).
My current uniform consists of dainty gold rings (I combine the Twist Ring and Beaded Ring to create a stack), my wedding ring and band, and my yellow gold Tuxedo Hoops. And I recently started wearing this sweet Soltice Pinky Ring, just to mix things up.