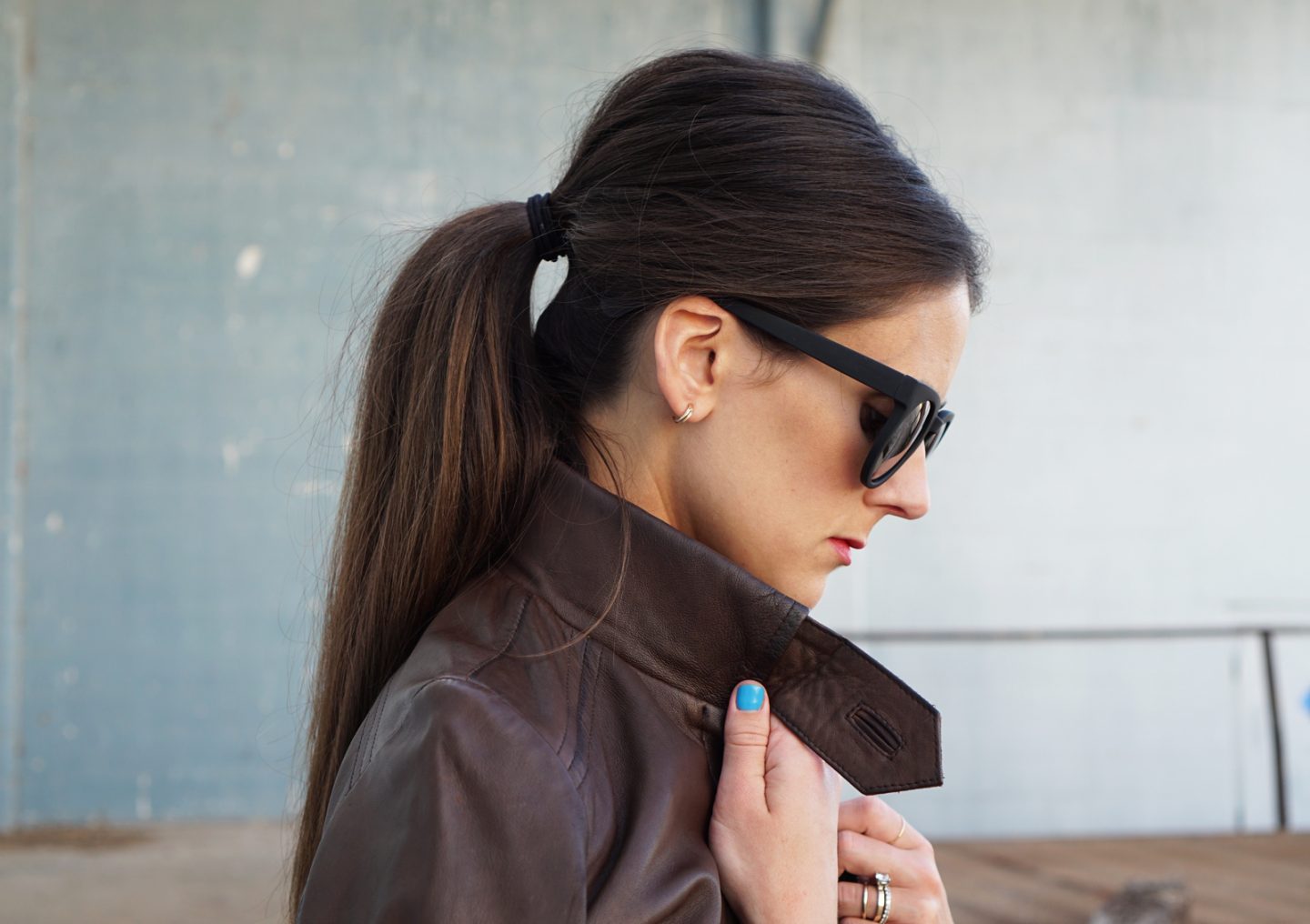 If you haven't heard of Mejuri before, then let me pause for a moment while I sing their praises: Mejuri is a jewelry line known for its timeless, elegant pieces that are made of quality precious metals, but without the mark-up. Not only do they seem to have a great grasp on the type of wearable jewelry that someone like me, a girl who never takes off her jewelry, wants to wear, but they partner with some great tastemakers to create drool-worthy capsule collections.
Case in point, Mejuri recently teamed up with style influencer and blogger Wendy Nguyen of Wendy's Lookbook to form their latest collection titled Tuxedo. It combines feminine and masculine elements to form an assortment of pieces that blends sexy curves with architectural silhouettes, mimicking the classic tailoring of a men's tuxedo.
One of my favorite pieces from the collection is the Tuxedo Hoops, which are made from 14K gold. I wouldn't describe myself as a big "hoops" girl, but their small scale and double-hoop detail immediately caught my attention. They are just the right size for everyday wear- I haven't taken them off since they arrived in the mail! To see the rest of the items from this beautiful, scroll to the bottom of this post!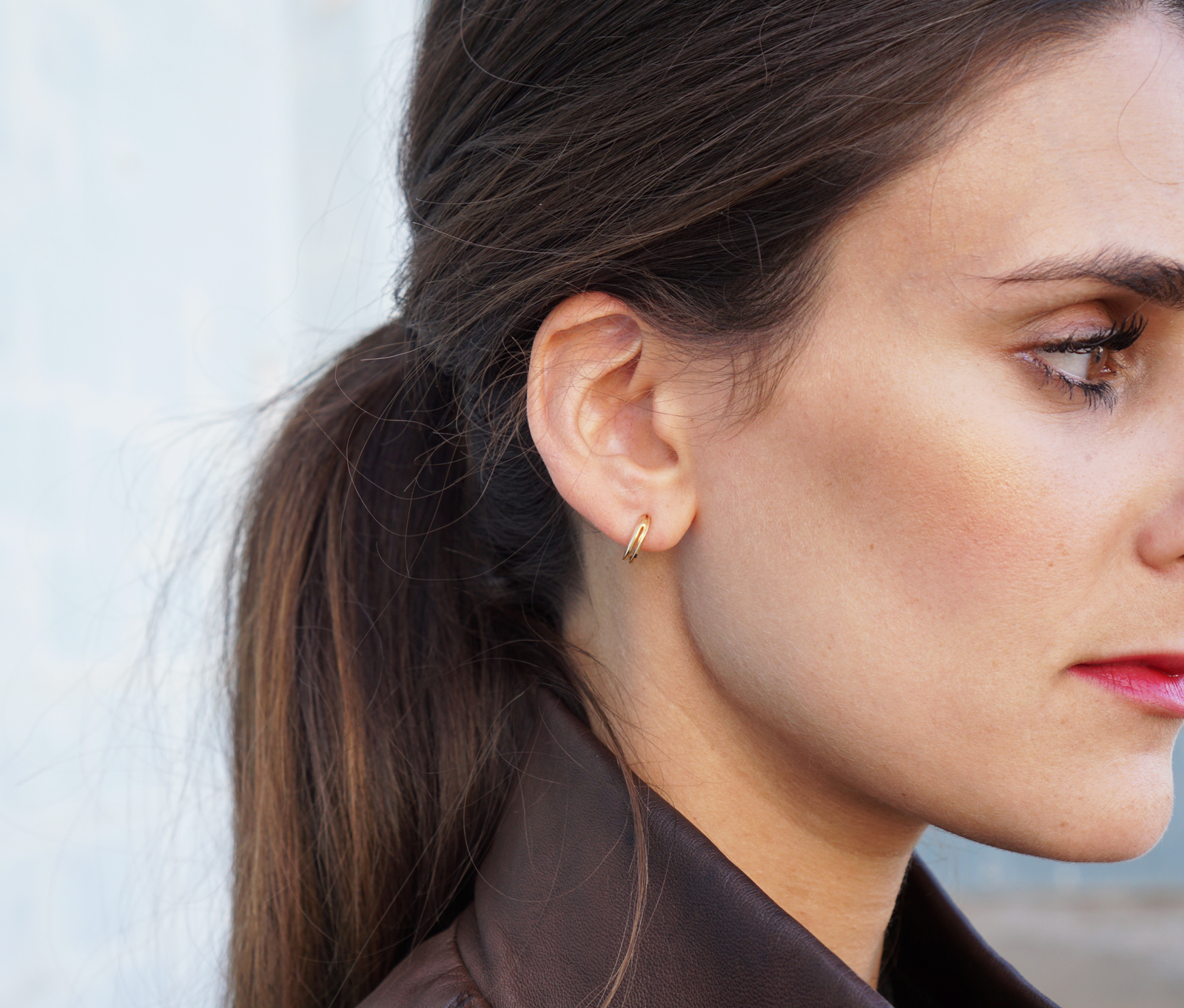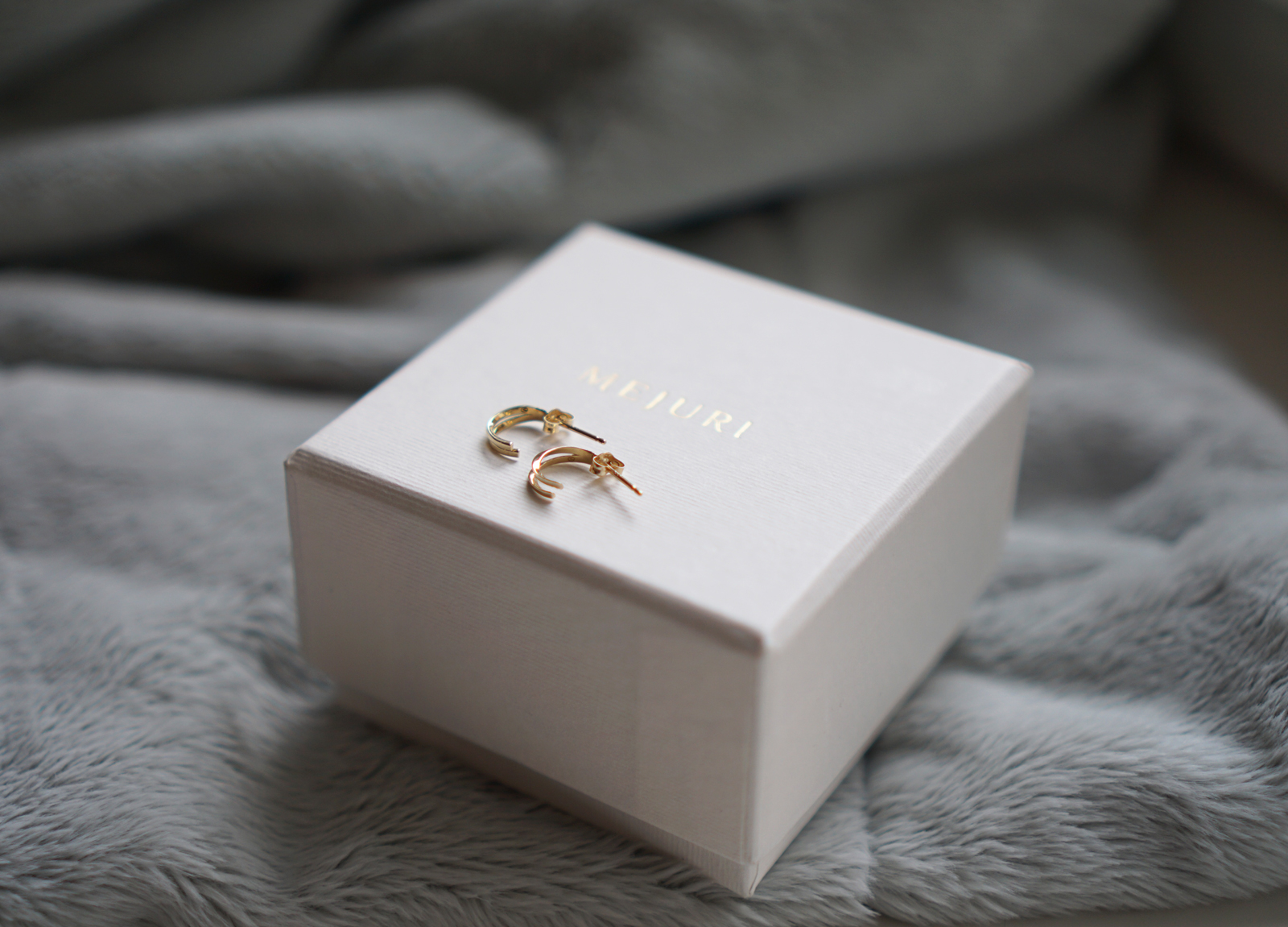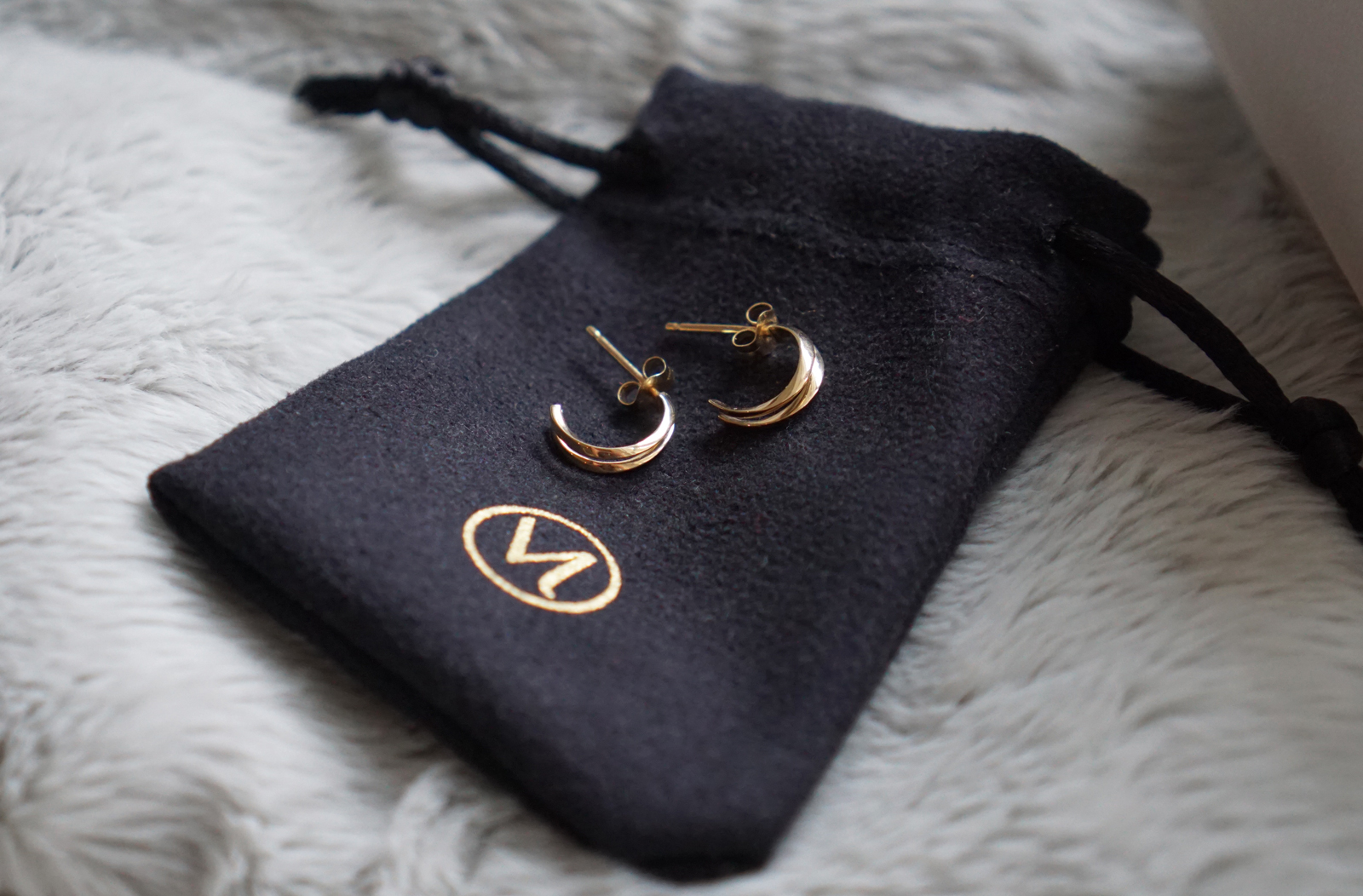 Earrings | c/o Mejuri