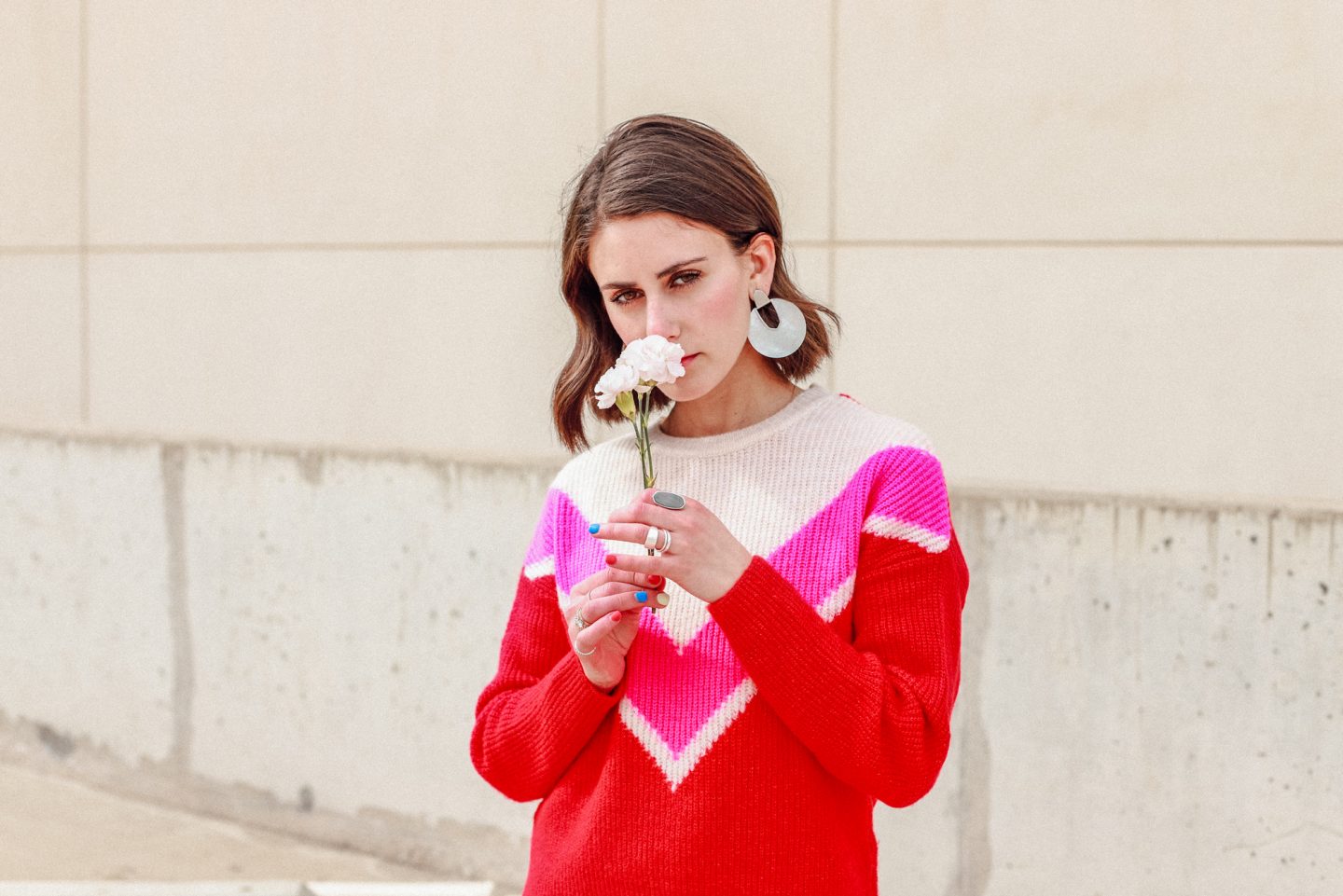 I can't believe it was three years ago that I was styling pieces from the Kendra Scott Fall 2016 collection. Even then, I never would have guessed that I'd have the opportunity to host a Kendra Scott collection launch… and yet that is exactly what I'm doing!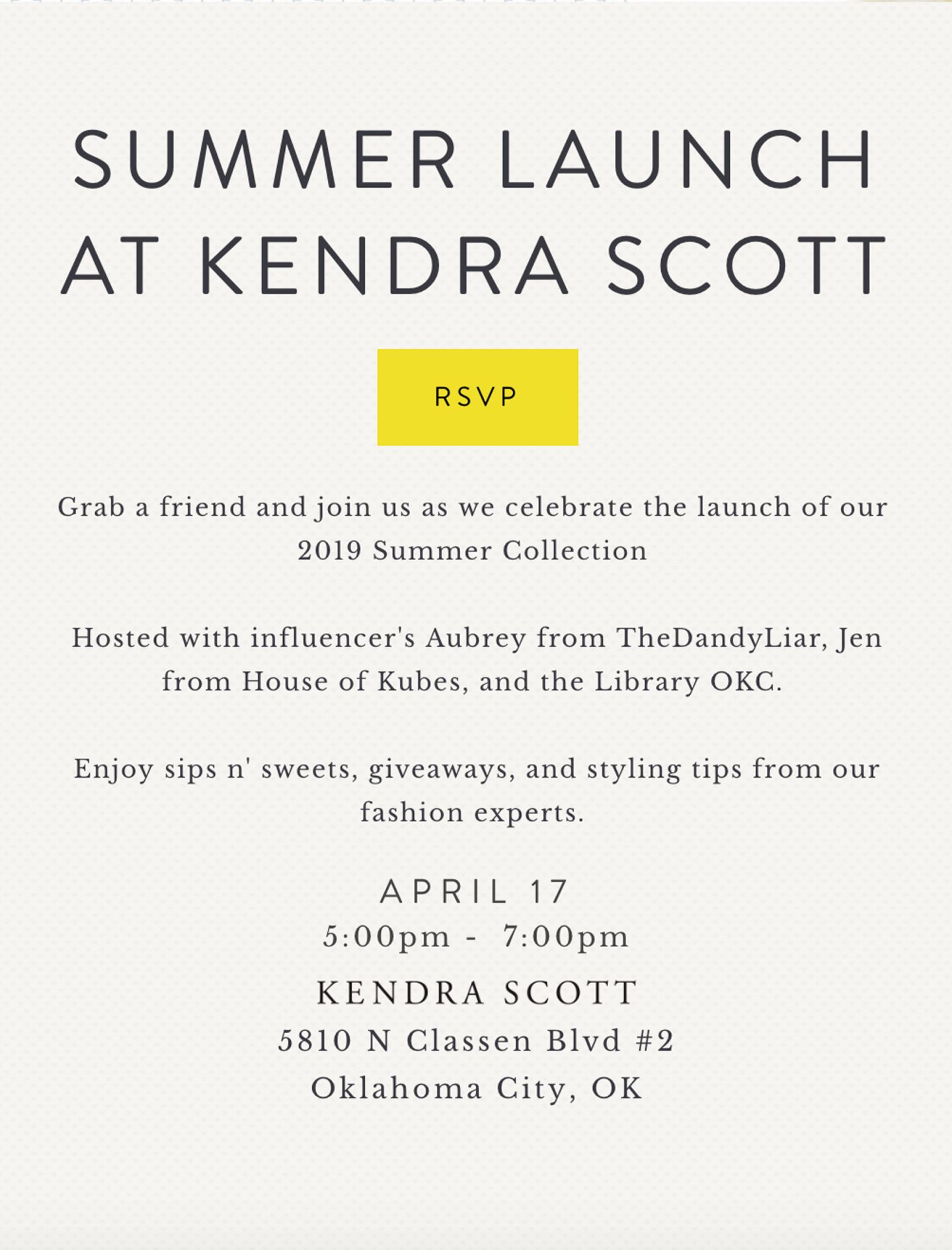 If you live in the Oklahoma City/Edmond/Moore/Norman area, I would love to see you this Wednesday, April 17th from 5-7pm at the Kendra Scott Classen Curve location to celebrate the Summer '19 Collection launch party! I will be co-hosting the event with Jen Kubes from House of Kubes and the amazing owners of Library OKC, Jessi Murray and Anna Frost. You can even RSVP for the event here. There will be giveaways, styling (Library OKC will have pieces from their Summer collection, as well), drinks, eats, and lots of hugs (from me… duh). I would love to see you there!
A couple of weeks ago, I was able to swing by the Edmond store to pick up some pieces from their Spring collection to photograph and style. As per usual, I was drawn to architectural pieces and those with bright colors and fun textures. Keep on reading to see which pieces I selected, and how I styled them!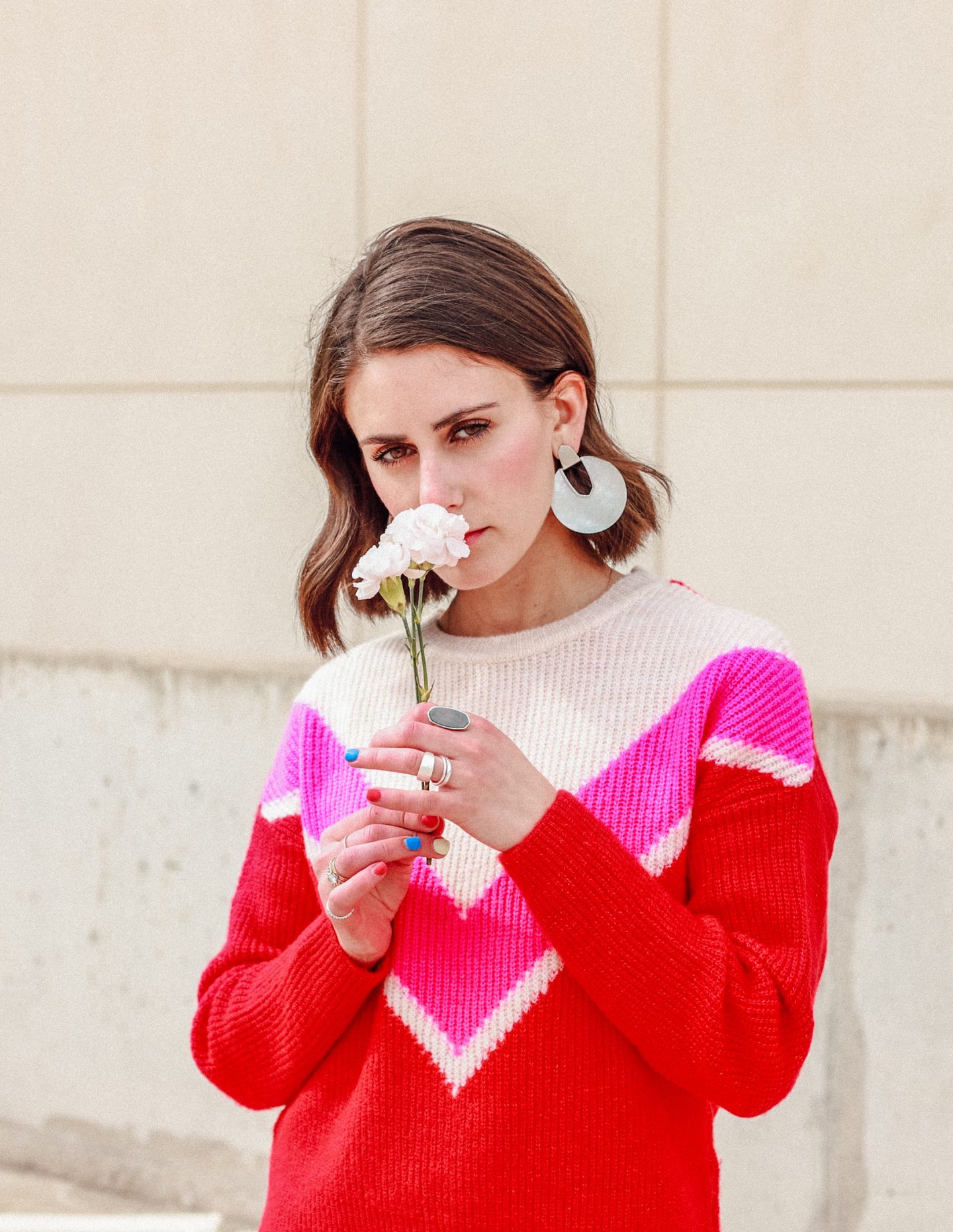 For my first look, I immediately gravitated toward the architecturally bold Didi Earrings in silver and Mother-of-Pearl. I knew they would go well with my shorter hair cut, and would be a nice, neutral accessory to a bold outfit. And because I love nothing more than a pair of oversized earrings paired with an oversized ring, I opted for the Kit Cocktail ring in silver and black pearl. My favorite finger to wear a cocktail ring is on my pointer finger, so I sized up in the ring to a size 8 so that it would fit perfectly. And to finish off the look, I added the Terra Ring Stack in silver to my ring finger.
Though I'm not typically one to shy away from mixing metals, I felt that sticking with a silver finish was the best way to go with this look- especially since I knew I would be pairing my accessories with this pink and red bold geometric sweater and red polka dot sheath.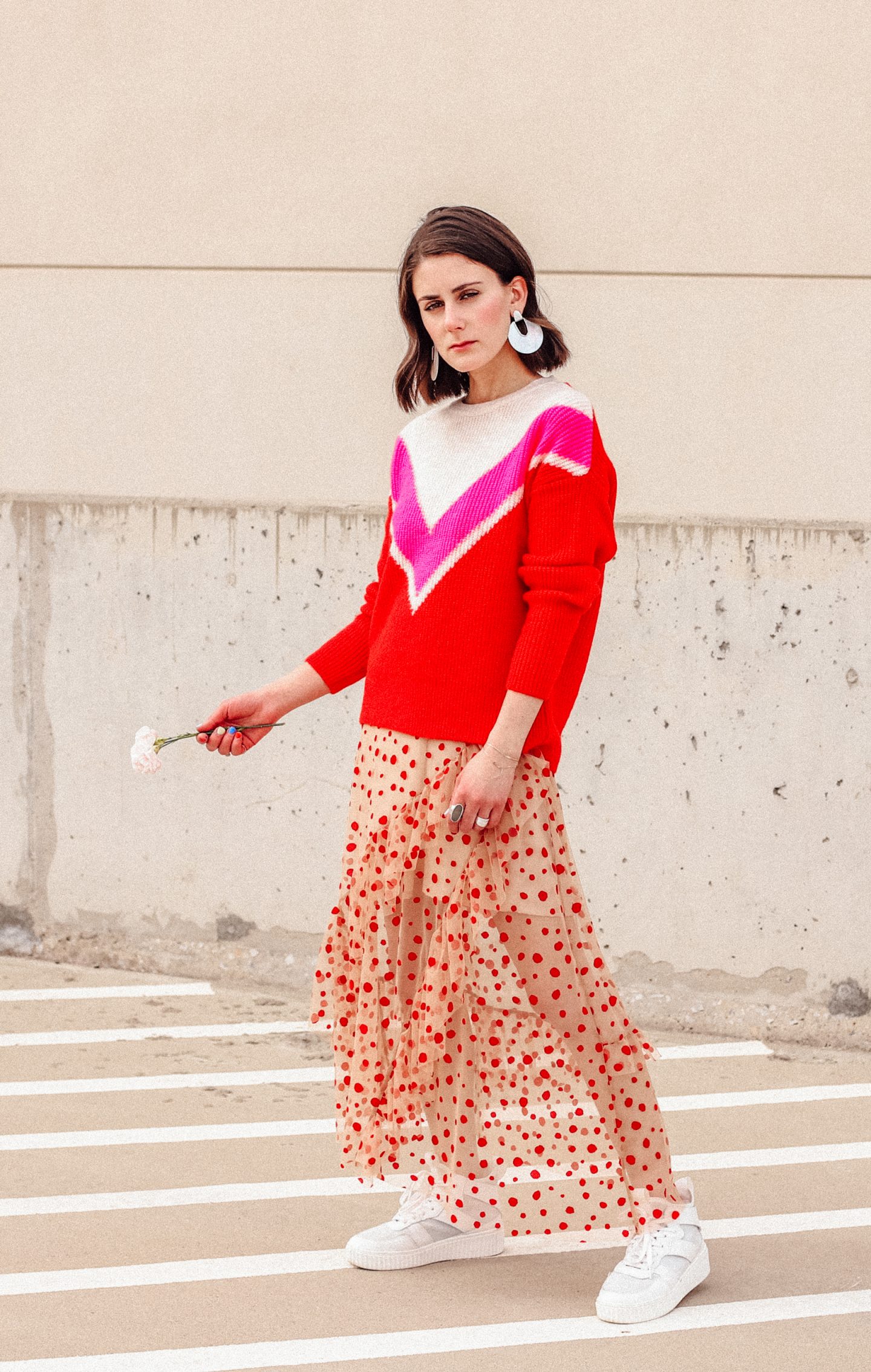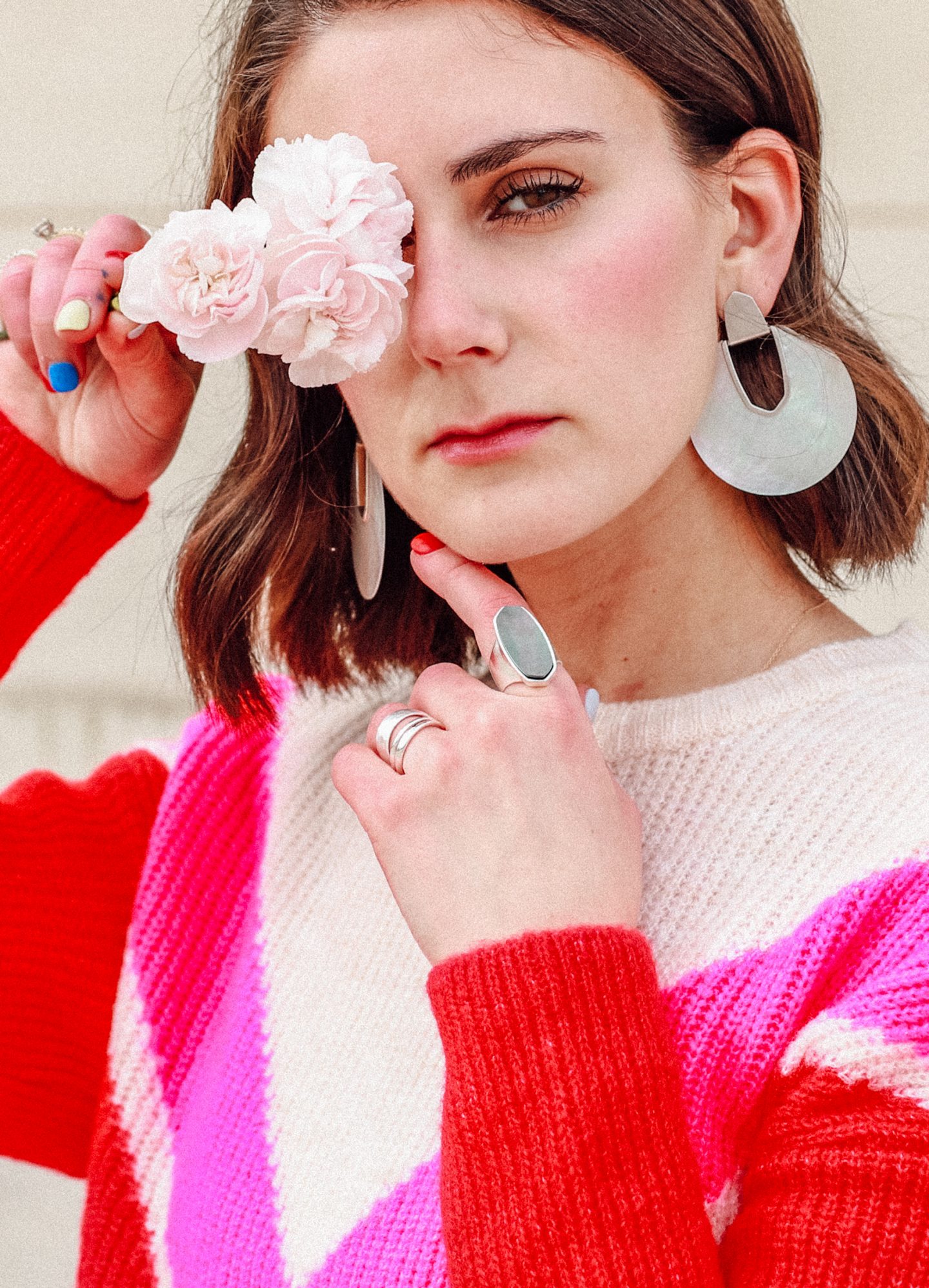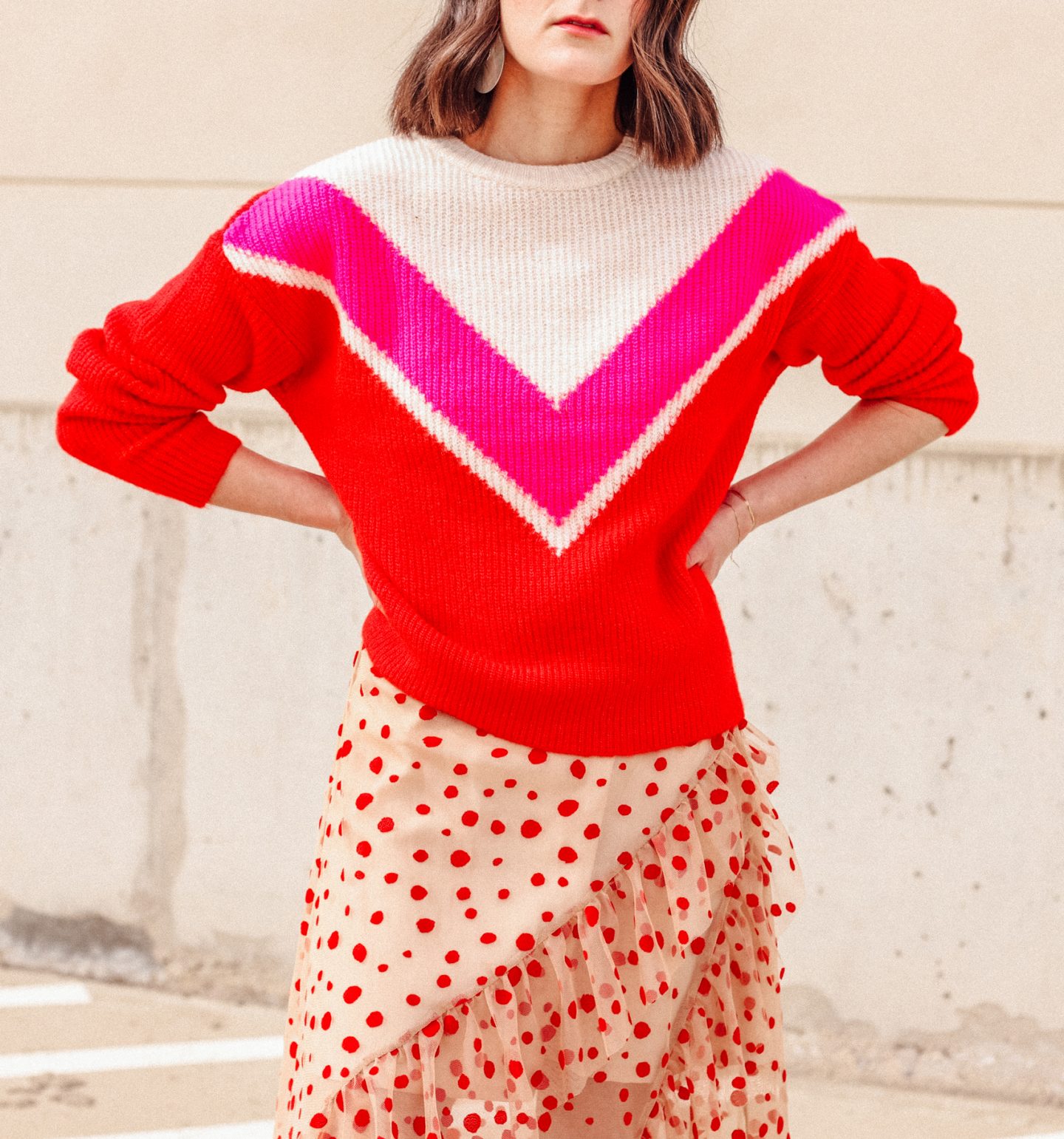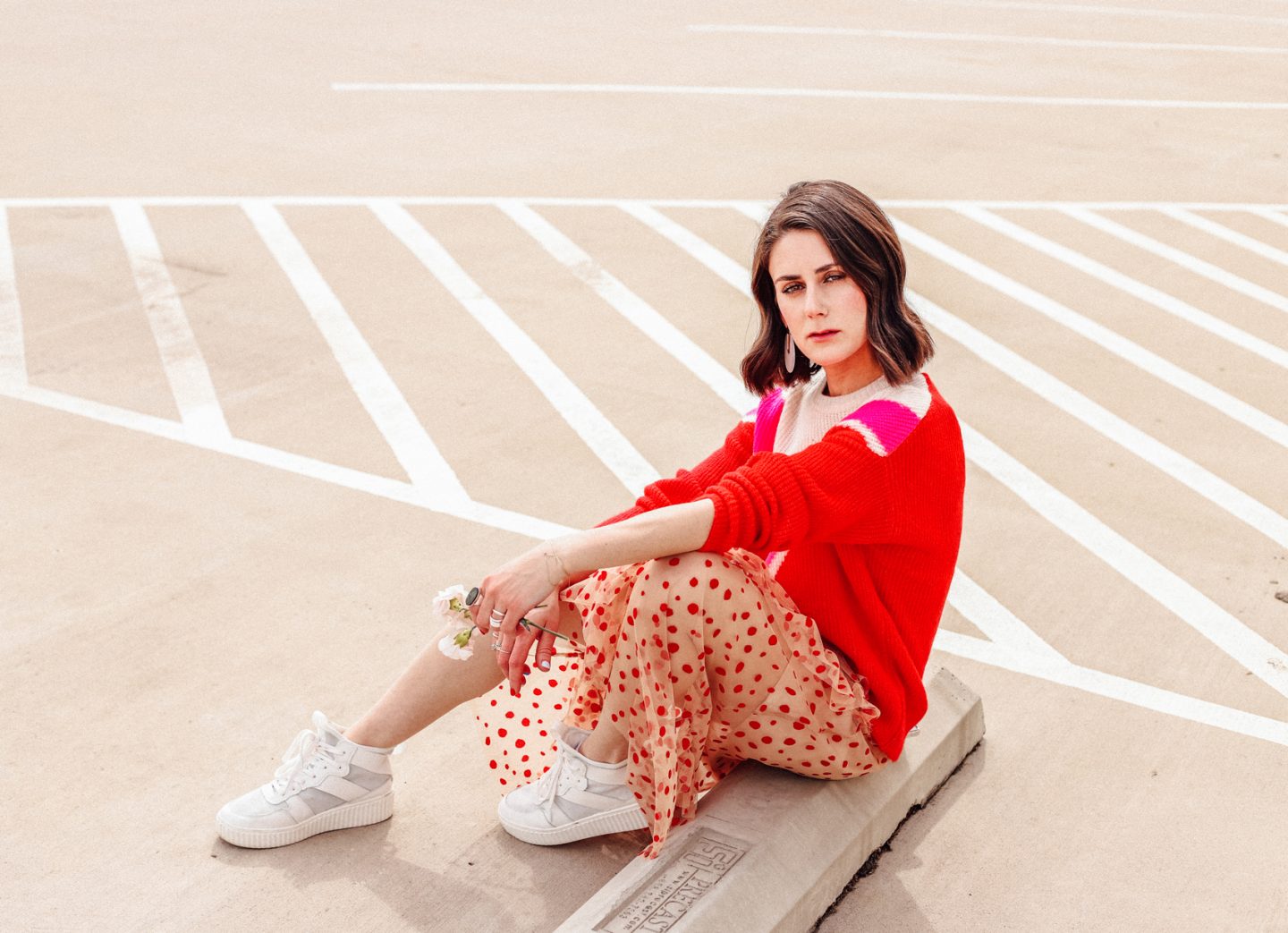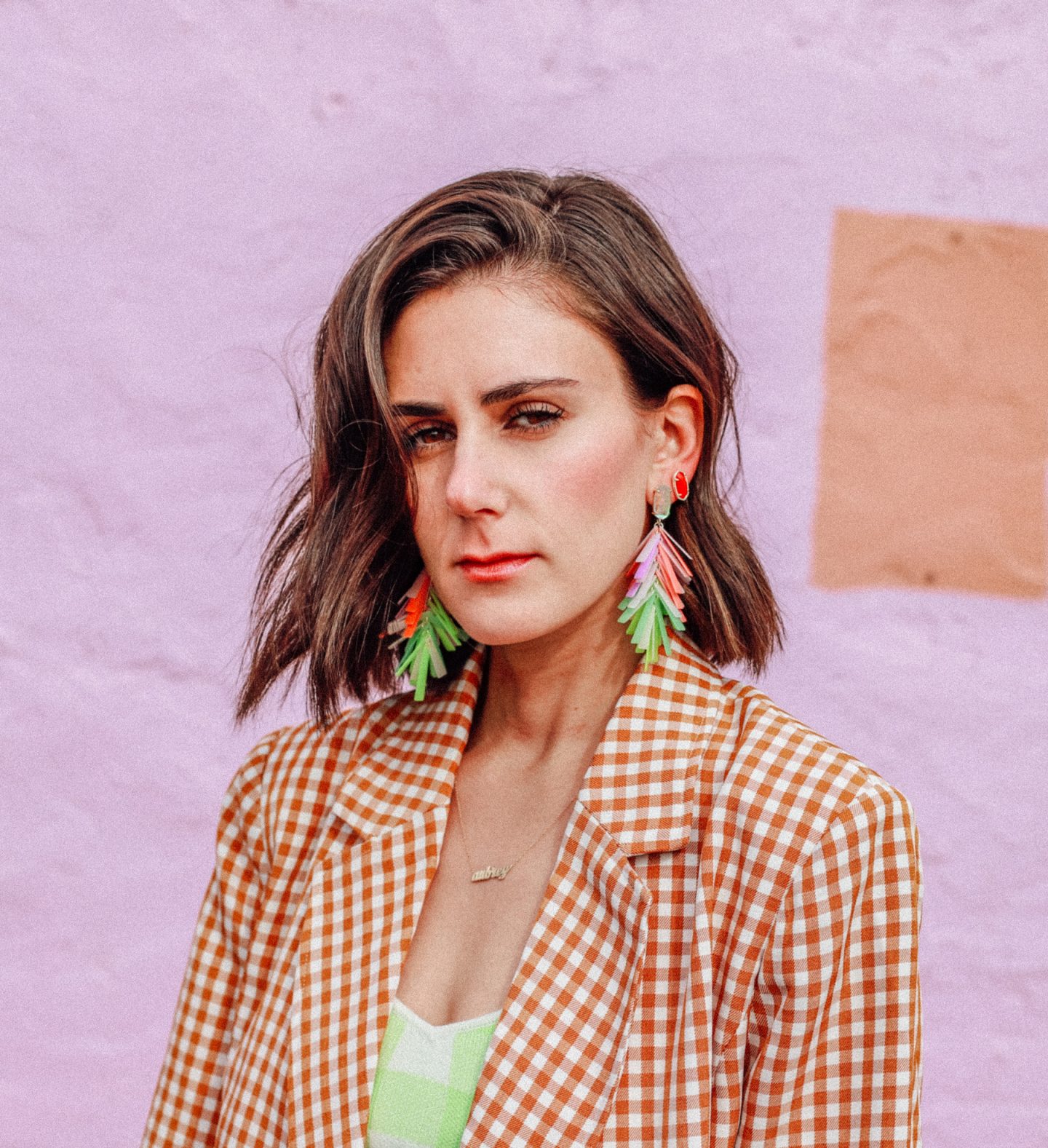 For my second look, let's be honest, I centered it around the most amazing Jasper earrings, which are made of acrylic and shell. How cool is that? They reminded me a bit of fringe, and I loved the array of neon colors in them. They also come in two other color ways- black and ivory.
I had the cutest neon bralette that I knew would be the perfect match to the neon green earrings. To keep things looking classy, I paired the bralette with this gingham, oversized blazer and my new satin asymmetrical skirt.