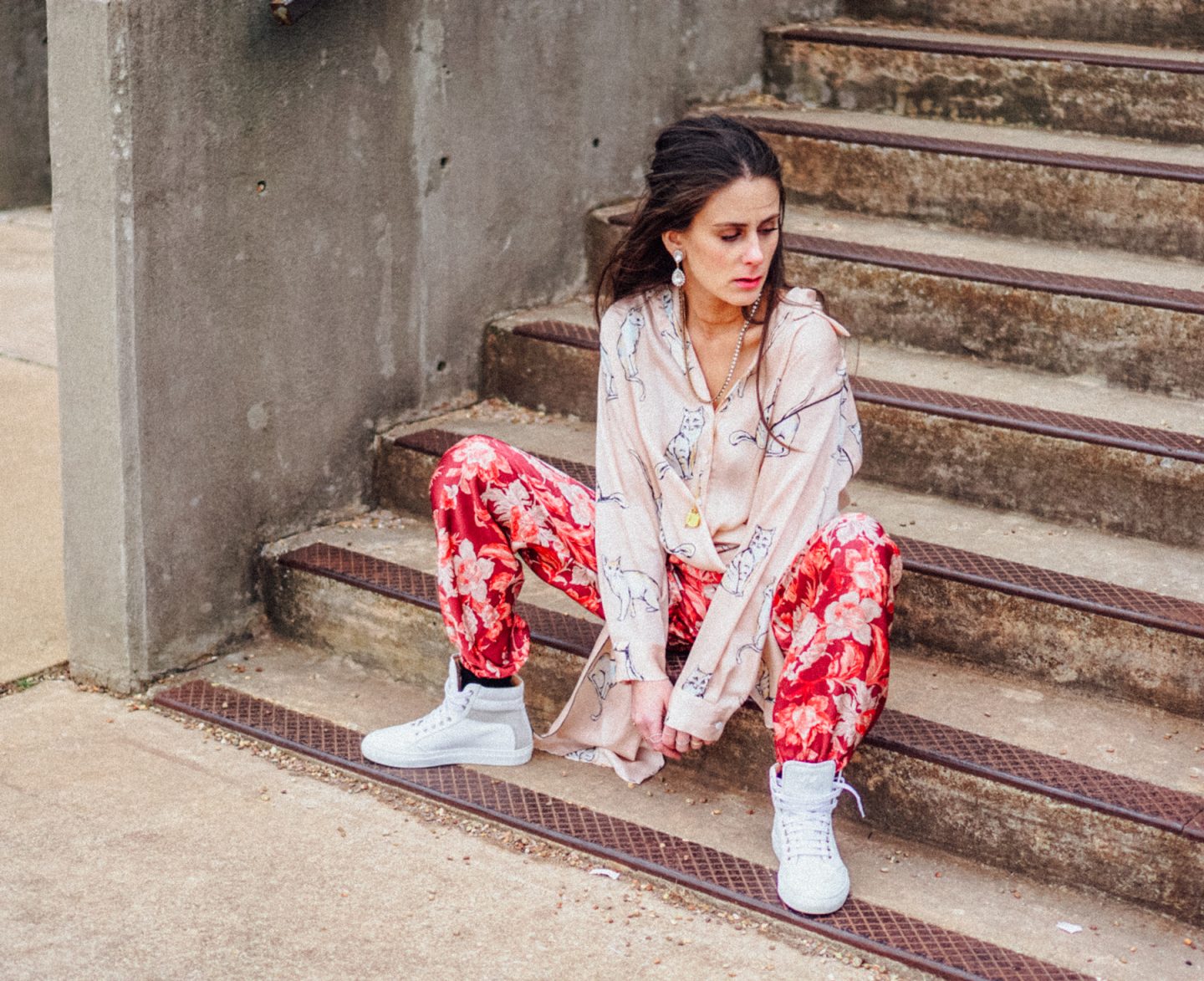 Ahh, this post feels like it's been 18 years in the making. I say 18 years because that's how long it's been since I first started playing around with mixing prints and patterns. Some comments and questions I hear often from readers are: How do you know which prints go with which patterns? I have so many prints in my closet, but I'm not sure what to do with them. And, I'm afraid to wear two different patterns together. So, I figured it was time to do a post on how to mix prints and patterns, so that you, my reader, can pull them off with confidence!
I have only two serious tips to share with you. Just two! Easy enough, huh? Other than these two tips, when it comes to print-mixing, I throw most other fashion "rules" out the window. Because as long as you stick to these two rules-of-thumb, there really are no "right" or "wrong" answers in the world of print and pattern.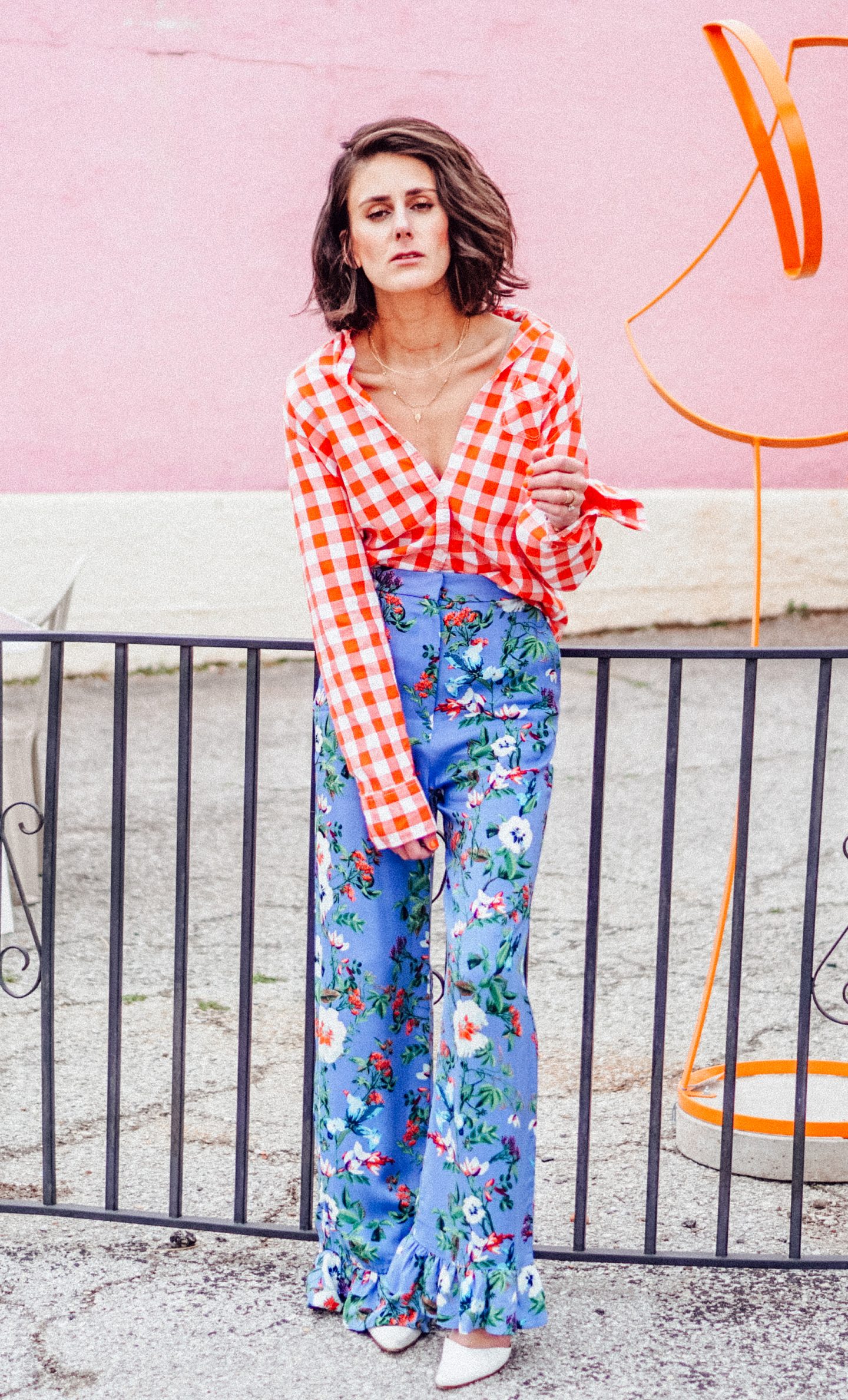 PATTERNS VS PRINTS
But first, let's define what constitutes a print vs a pattern. A pattern, by definition, is any sort of repeated design. This can be a floral, a geometric, a stripe, etc. It can be woven into, embroidered on, or printed on top of the fabric.
A print is a type of pattern. Unlike a pattern, however, a print is not woven into but applied on top of the fabric.
Now, as long as you stick to the two rules below, it doesn't matter whether you are mixing two prints together, two patterns together, or a print with a pattern. And for the sake of simplicity, I am going to refer to all prints as patterns for the rest of this article.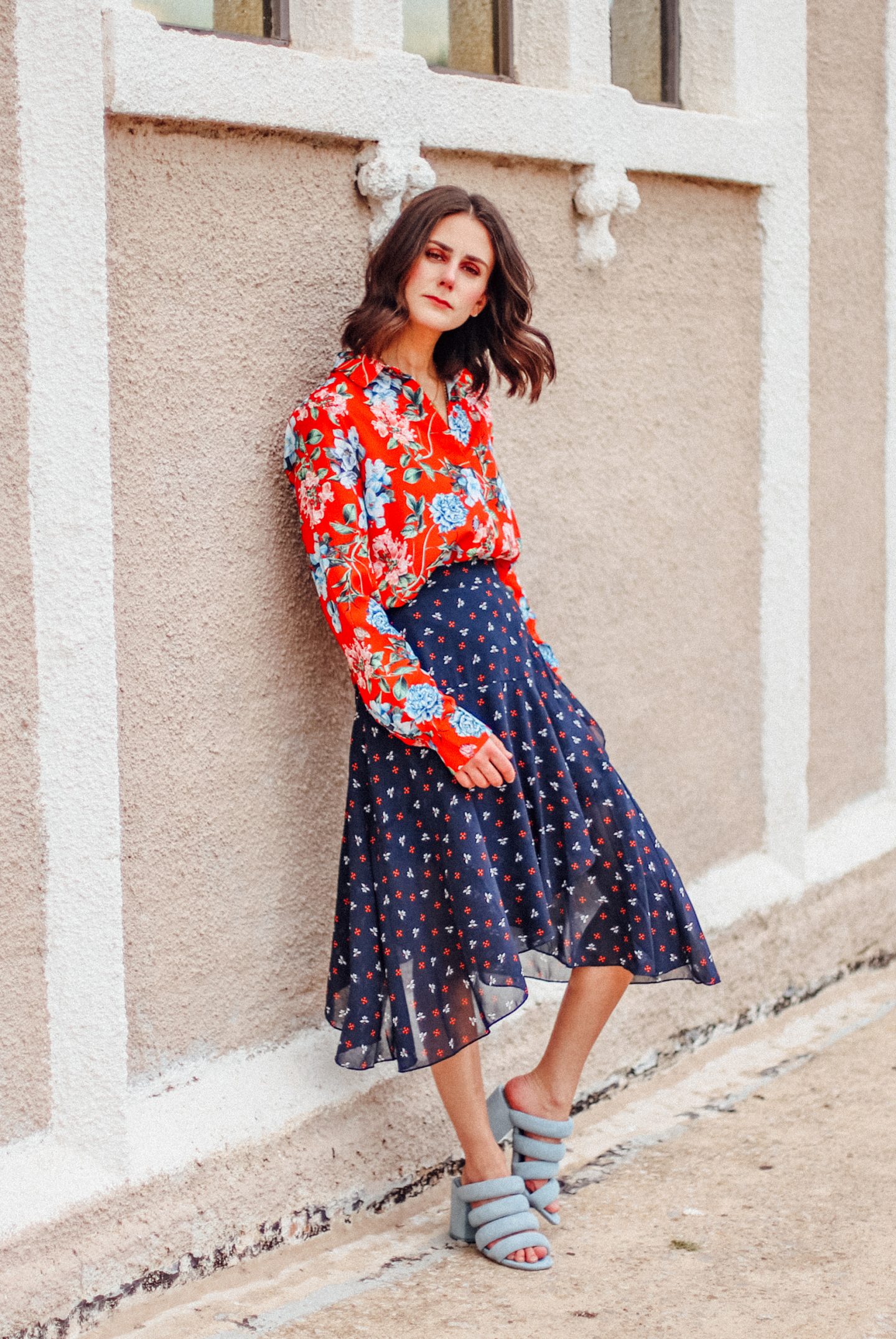 TWO RULES OF THUMB
1. Make sure your patterns share at least one color in common.
Doing this ensures that there is at least one commonality between the two patterns, since they may be completely different from one another in every other way. For example, you might mix a leopard pattern with a plaid. Two very different types of patterns, yes? But as long as they share at least one color between them, they have something that visually ties them together.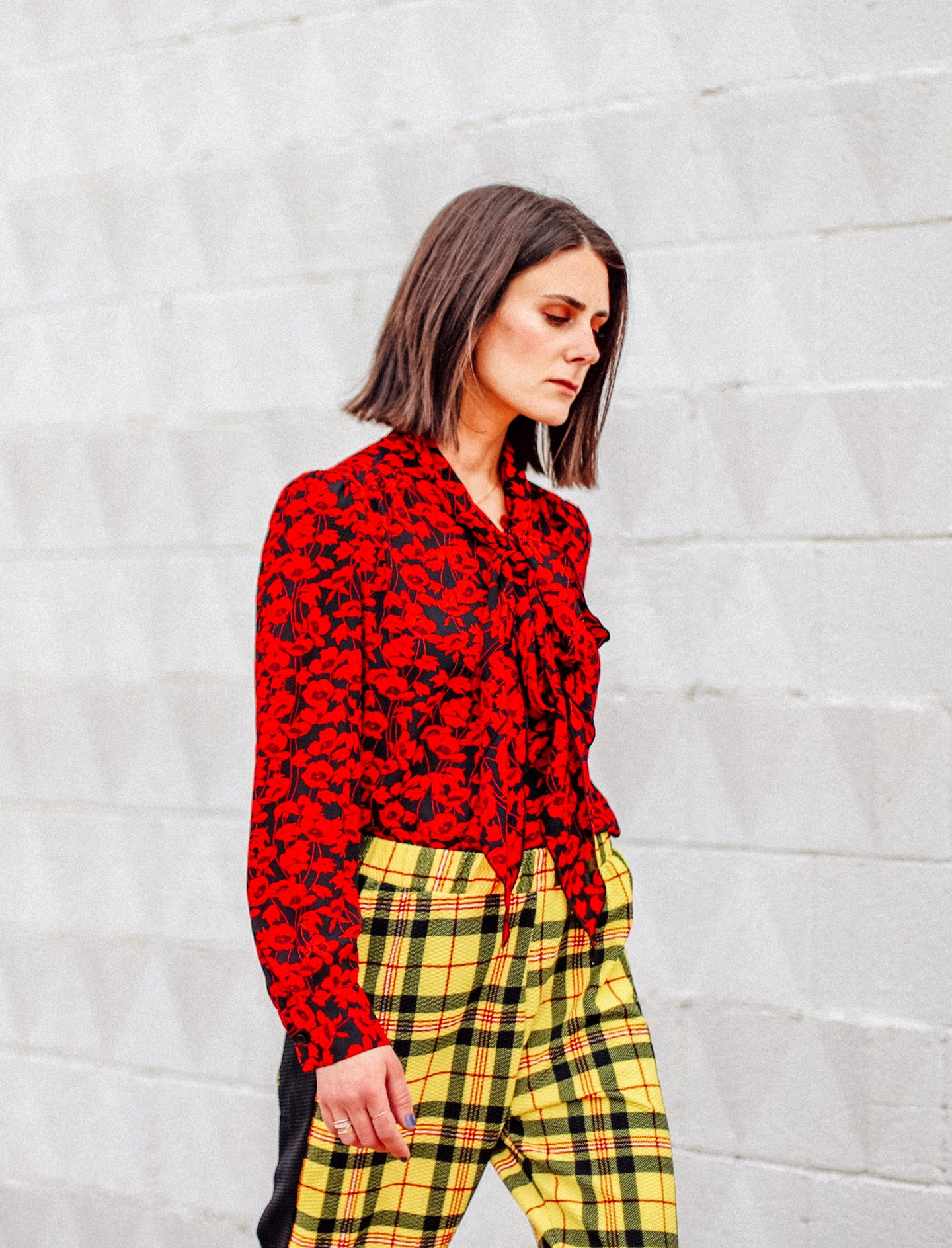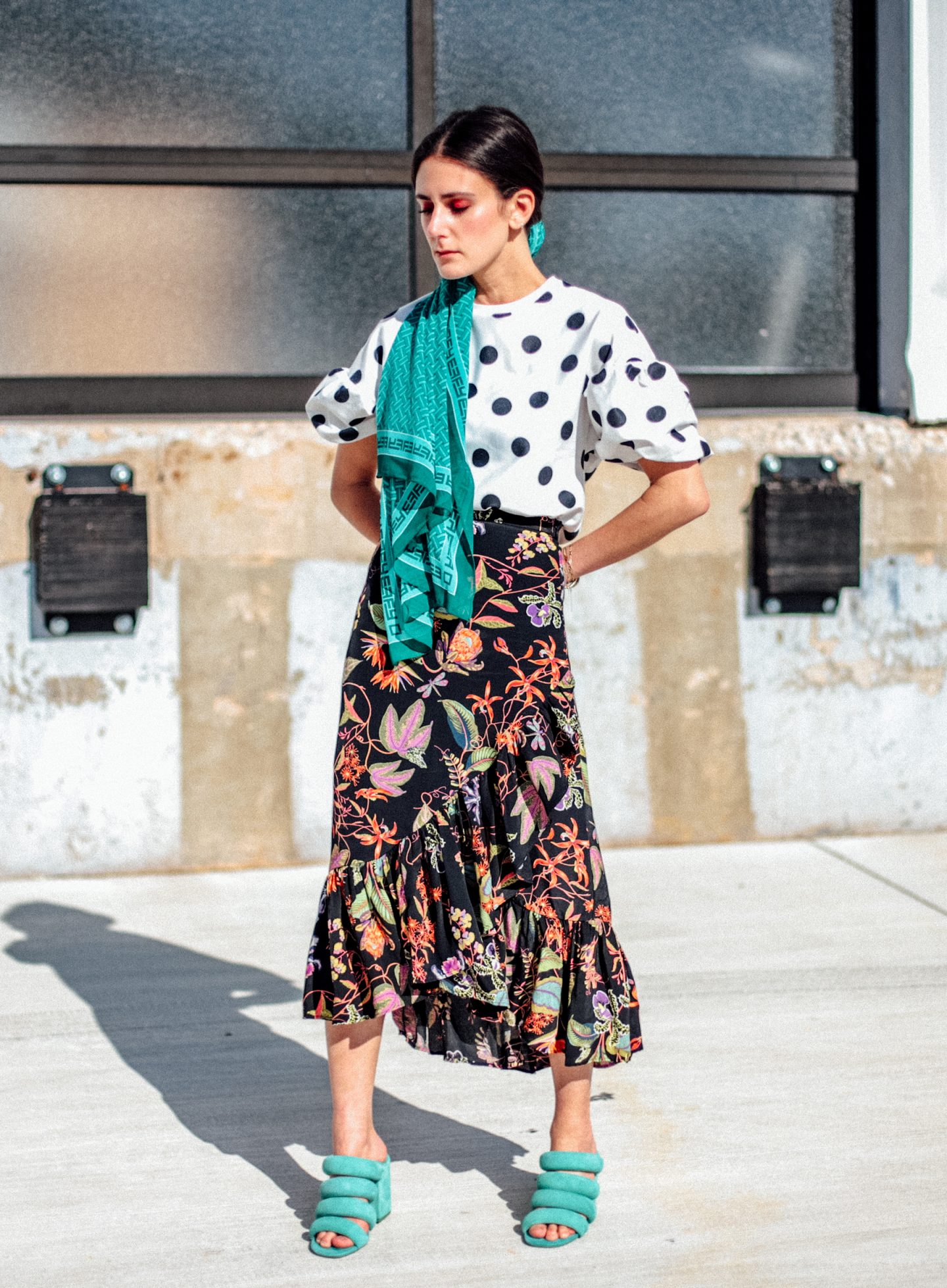 2. Make sure that the patterns you are mixing are of different scales.
Now what exactly do I mean by this? Let me explain it this way: make sure your patterns aren't the same size. This allows for one pattern to dominate and for the other to be an accent. Having two accent patterns can look too busy, while having two dominating patterns can be visually overwhelming.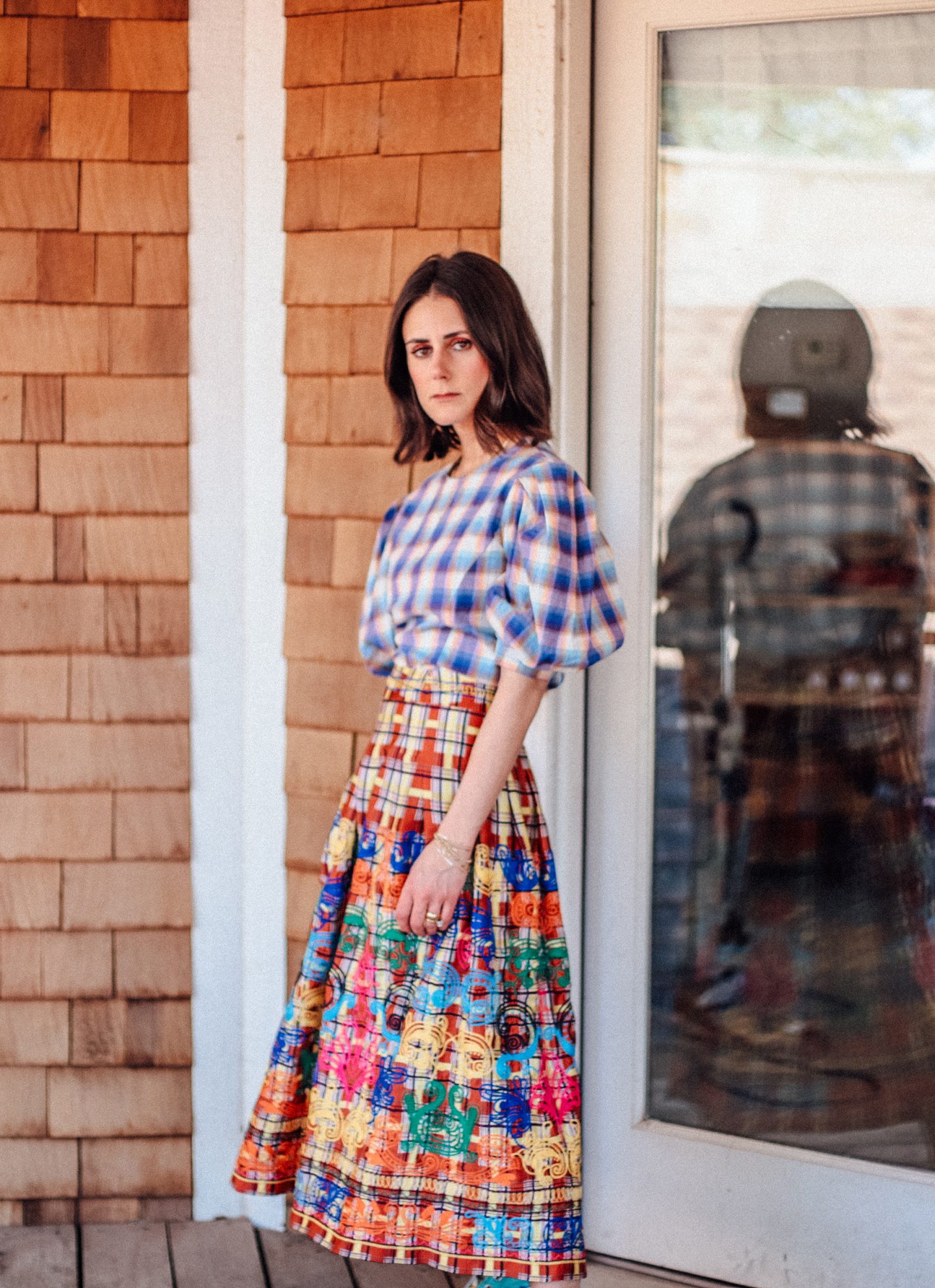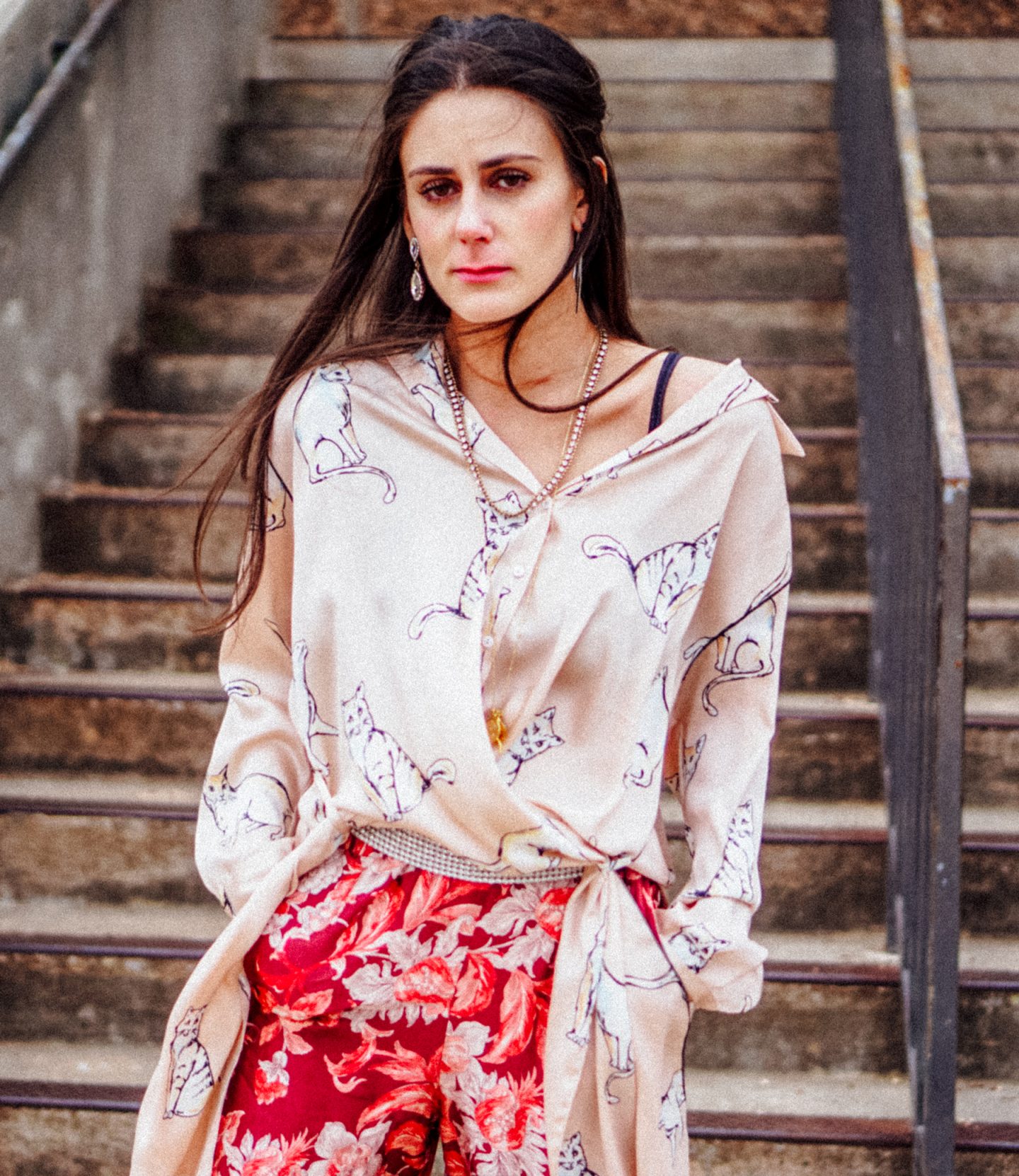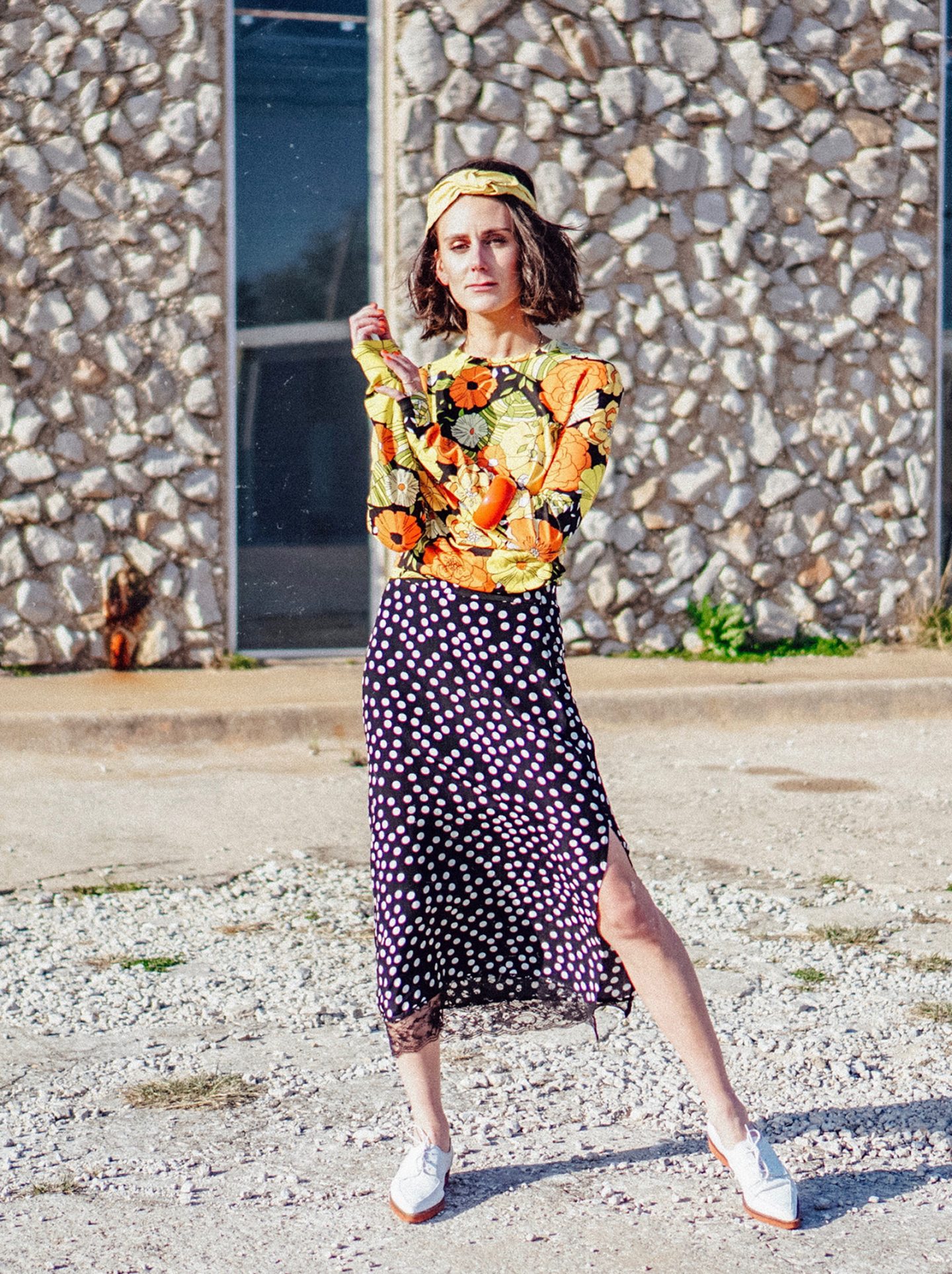 Keeping these two rules in mind, you are now ready to mix prints and patterns like a pro!
For more daily print and pattern-mixing inspiration, be sure to follow me on Instagram, where I post new outfits each week!