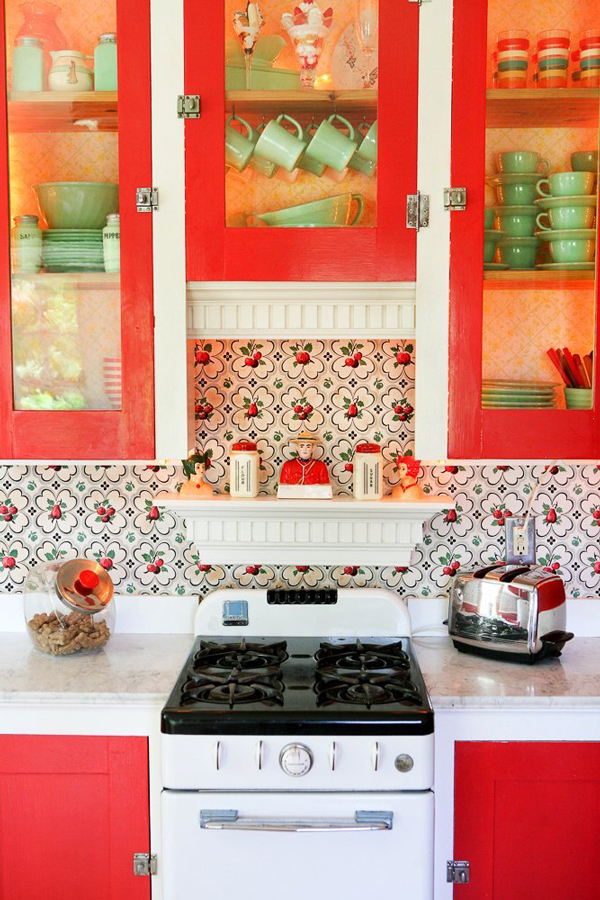 Wallpaper in the kitchen? To most, the answer to that question is a matter of taste. But can we agree that most people would contest using wallpaper as a backsplash? "It's not waterproof", "It attracts mold", and "It doesn't clean easily" are all valid reasons why people argue against wallpaper backsplashes.
But … what if… you put glass, or even acrylic, over that wallpaper? Wouldn't that make all of the concerns listed above non-issues? I argue that it would.
Now that we've gotten that out of the way, here are some amazing kitchen backplashes made of … you guessed it … wallpaper.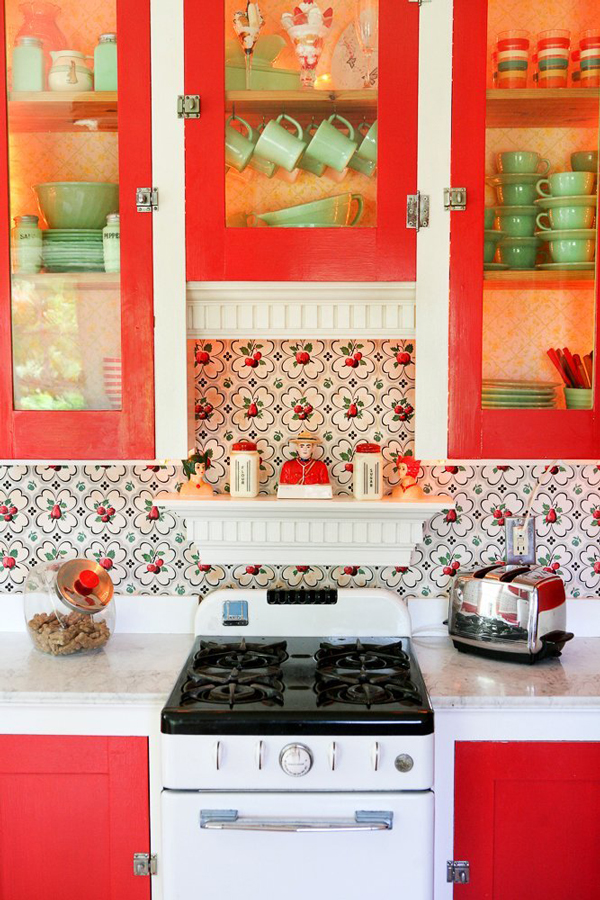 Let's start with the image that inspired my obsession with wallpaper backsplashes.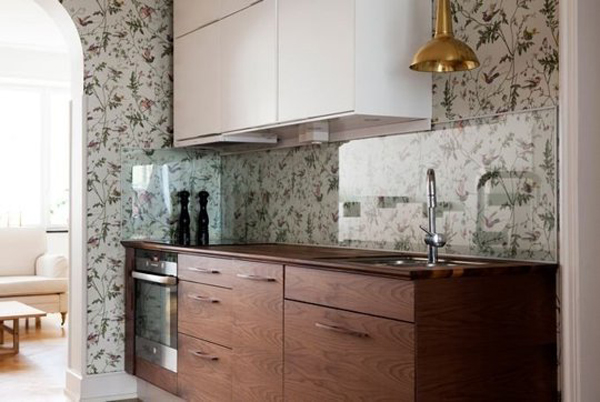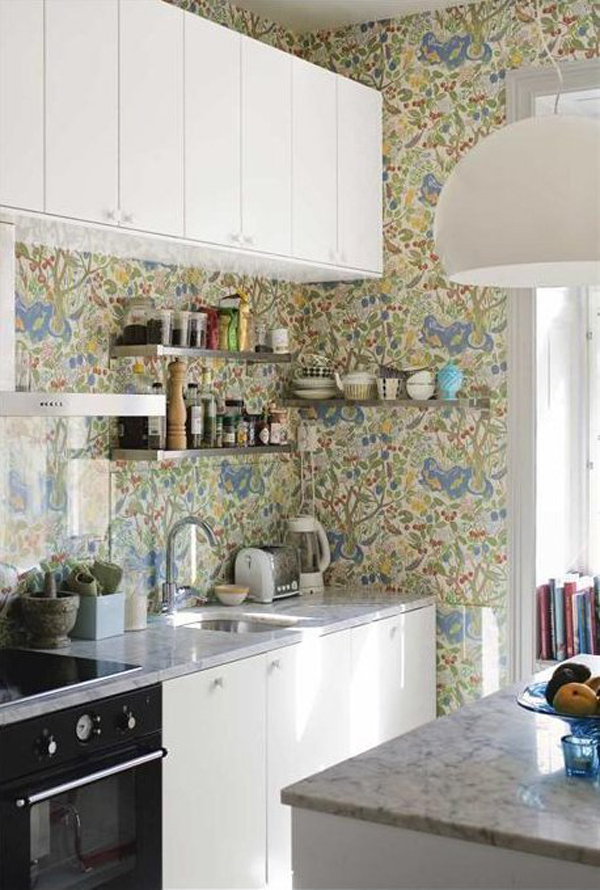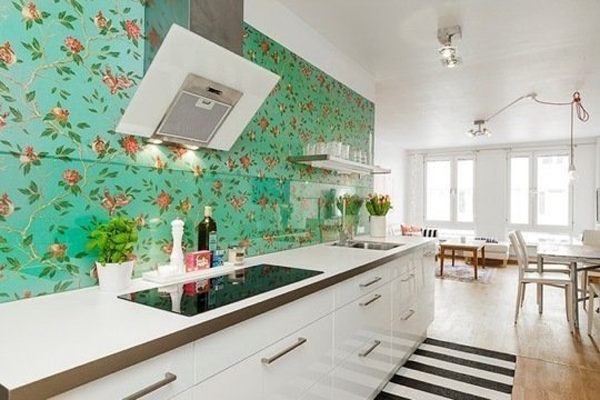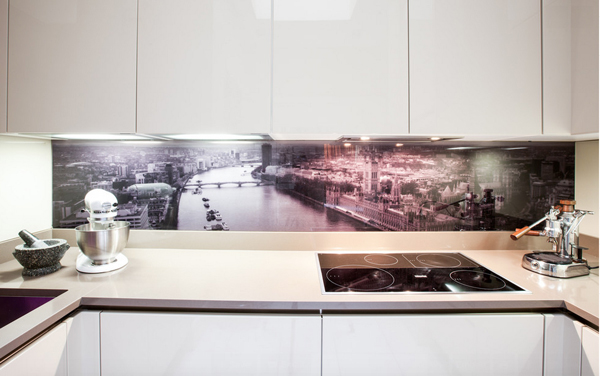 And why limit your backlash to wallpaper? A beautiful wall-mural would work, as well. Love this cityscape here.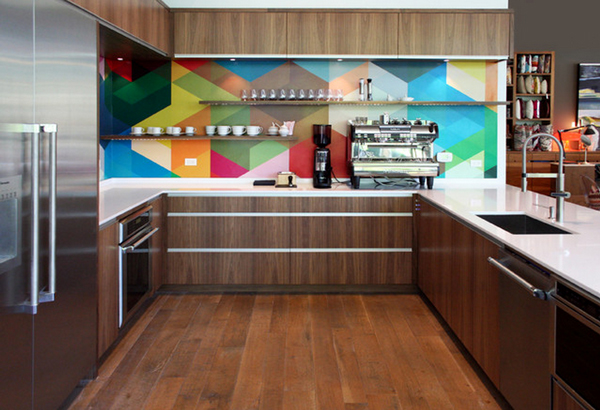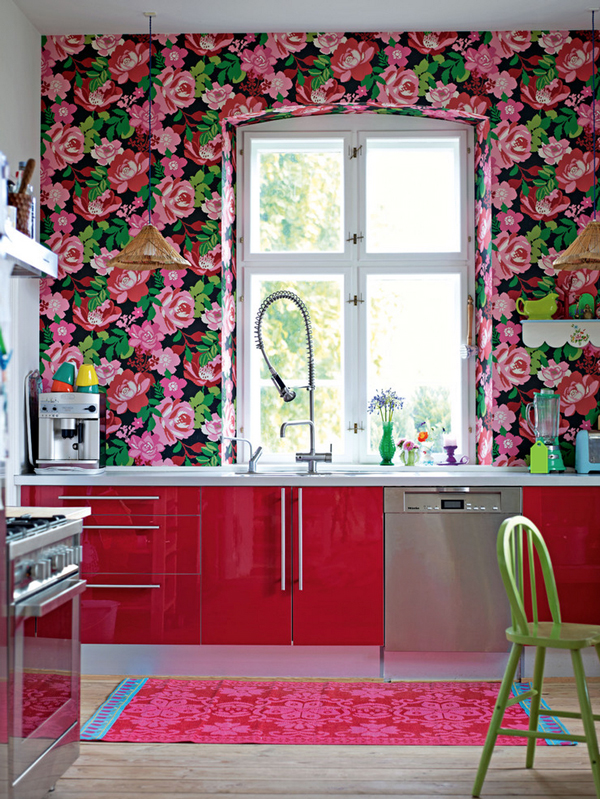 I mean, I literally couldn't be more obsessed. Right now, my "backplash" is painted drywall. But I'm thinking sometime, in the next two years, I'll pick a wallpaper and have my very own wallpaper backsplash.
So what do you guys think? Yay or nay? Great idea, or terrible idea? Dated, or ahead of its time?