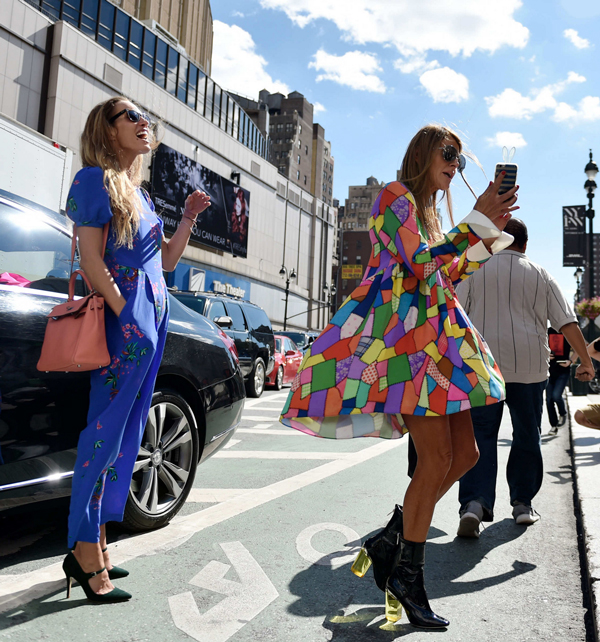 It's Fashion Friday, everyone! And with New York Fashion Week coming to an end, I thought we'd take a look at some of my favorite street style looks from this past week:
Let's start with a look from my all-time favorite fashion icon, Anna Dello Russo. Never one to shy away from color (or shiny objects), Anna chose the perfect stained-glass-printed dress to show off her amazing legs! Also, notice the clear heels on those Christian Dior booties.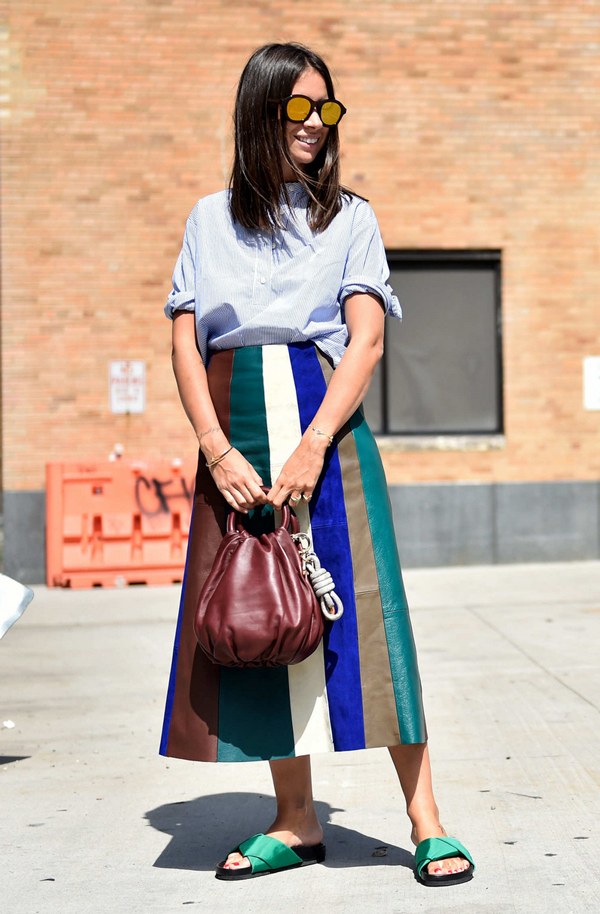 This look is effortlessly chic, and an homage to one of my favorite style decades, the 1970s. Mixing materials is a great way to transition a look from summer to fall. Like here, this gal chose to pair her leather skirt with sandals and a cotton button-down, which kept things from feeling too heavy.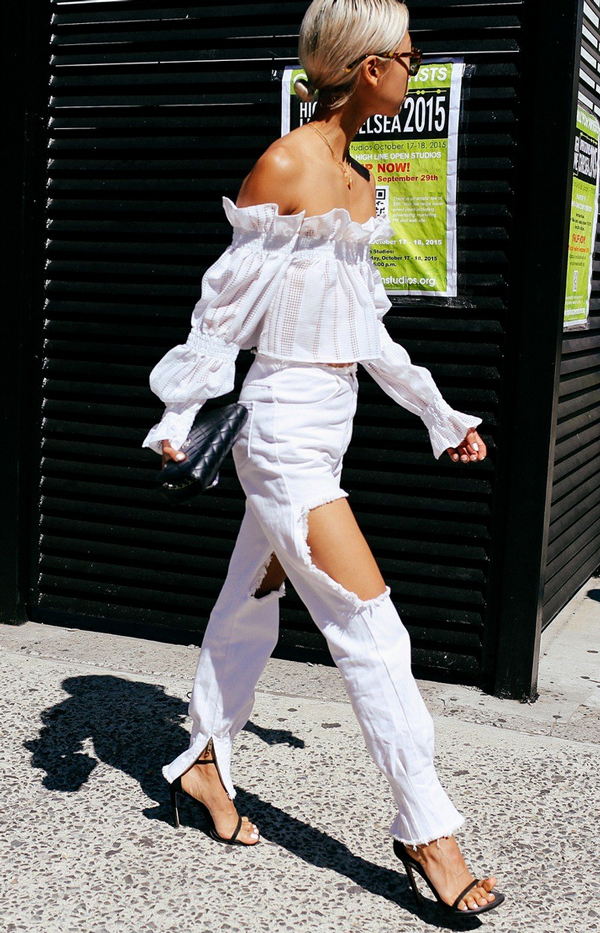 Three cheers for wearing white after Labor Day! But then, you guys already know how I feel about that.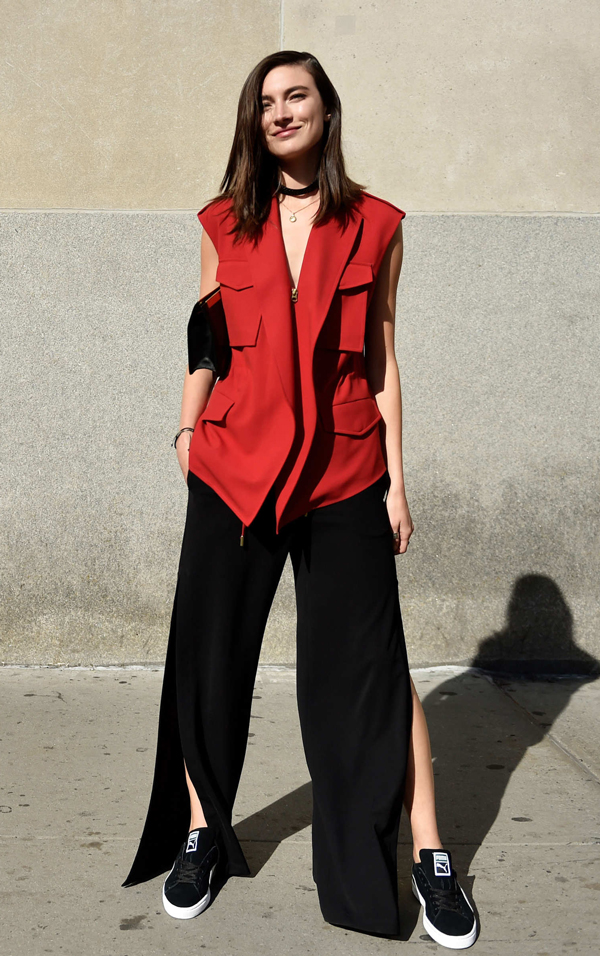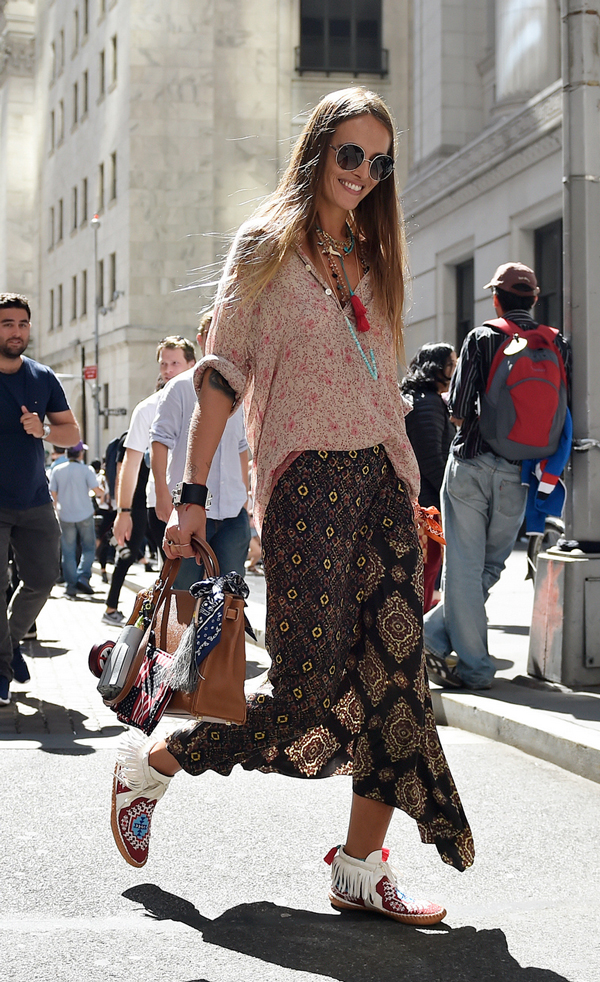 ]
Some great print and patter-mixing action here. And while I'm generally over the moccasin trend, these puppies are beautiful!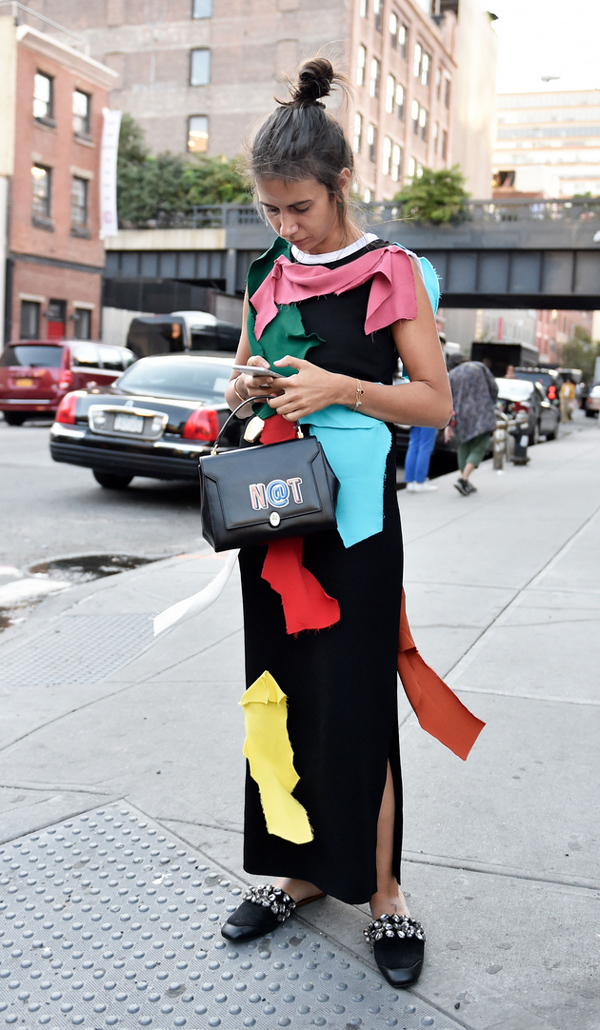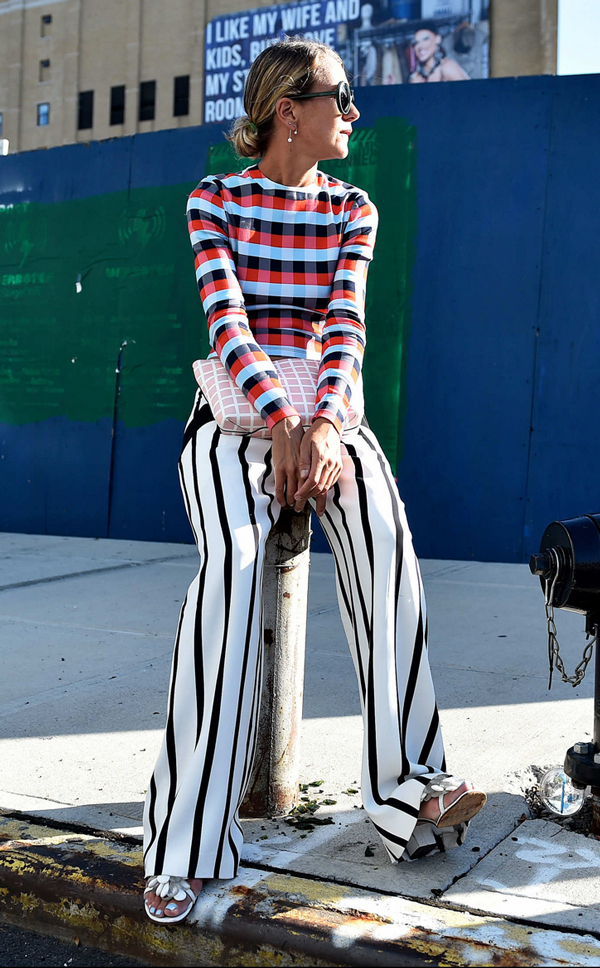 Oh, Natalie Joos. You can do no wrong.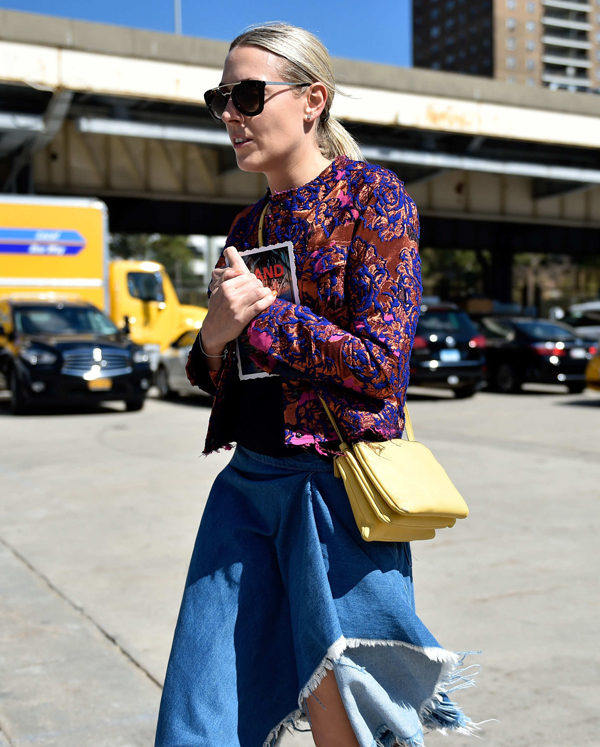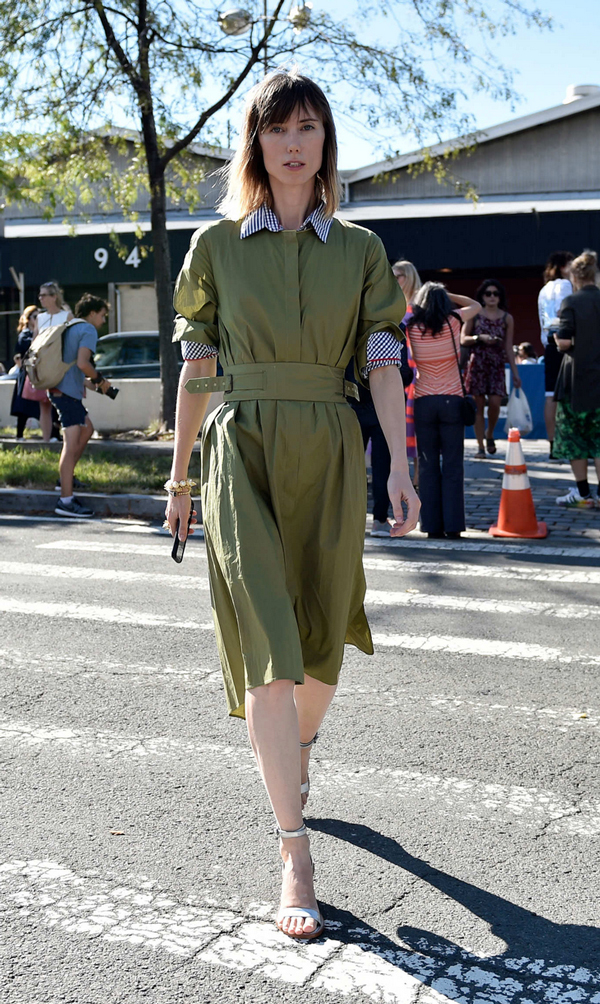 To check out more great looks from NYFW, head on over to nymag.com for more great shots from street style photographer YoungJun Koo.
xo,
TDL