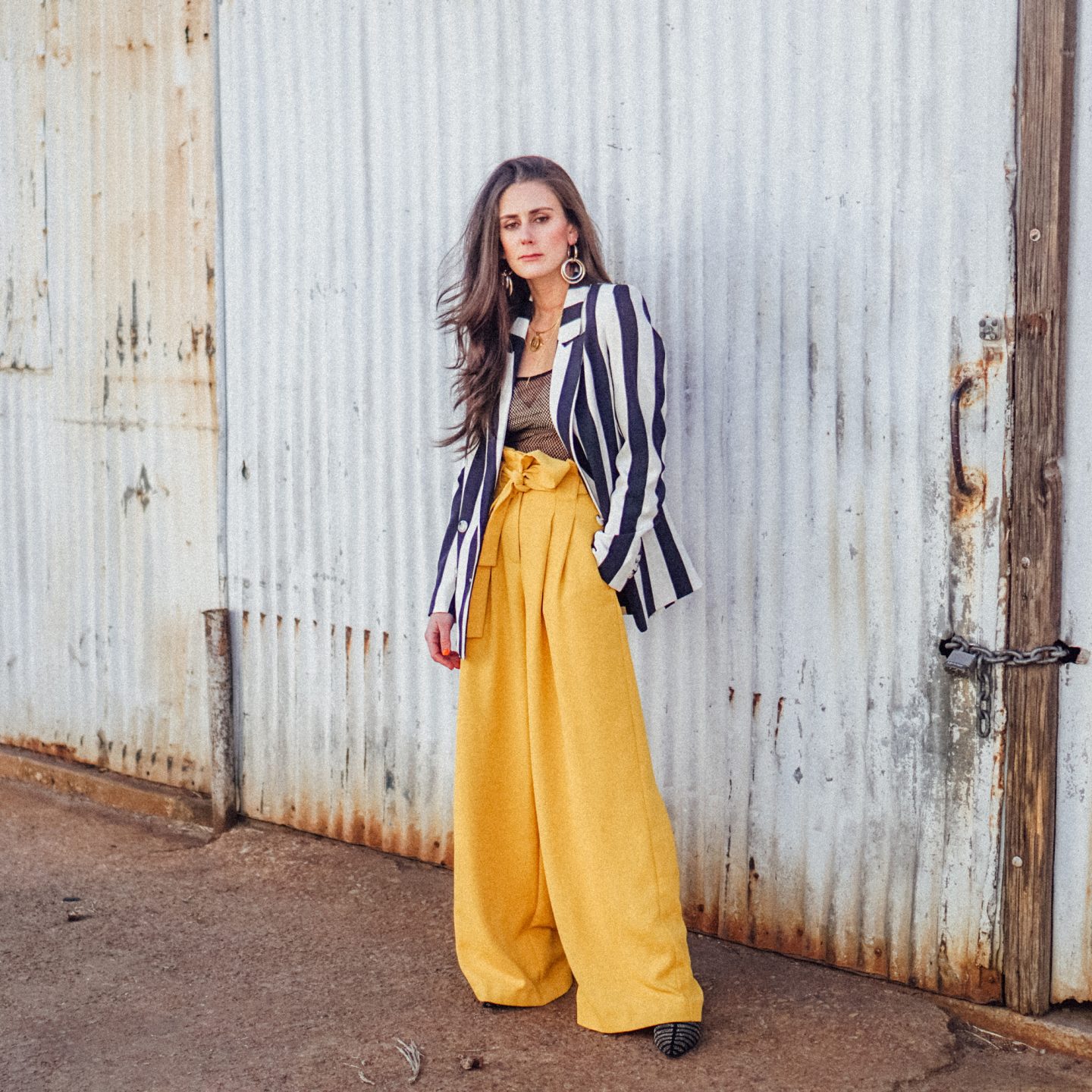 – OUTFIT DETAILS –
ASOS High-Wasted Yellow Pants // Striped Blazer // Black Pointed Heels (similar here) // Mesh Body Suit (similar here) // Jane Winchester Lucky Pendant Coin Necklace // Gold & Silver Hoop Earrings // Multi-Layered Dainty Necklace
---
Vertically-challenged friends, fear not! I have a solution for you that doesn't involve hanging upside down for hours at a time on in a stretching booth, wearing 4″ lifts in your shoes (cough cough, Tom Cruise), or surrounding yourself with other vertically challenged friends so as to appear taller.
Enter in… the high-waisted flare pant! Yes, it really is that simple. Don a pair of said pants, and they will give you the illusion of long legs, and thus- extra height! Let's take a look at Exhibit A: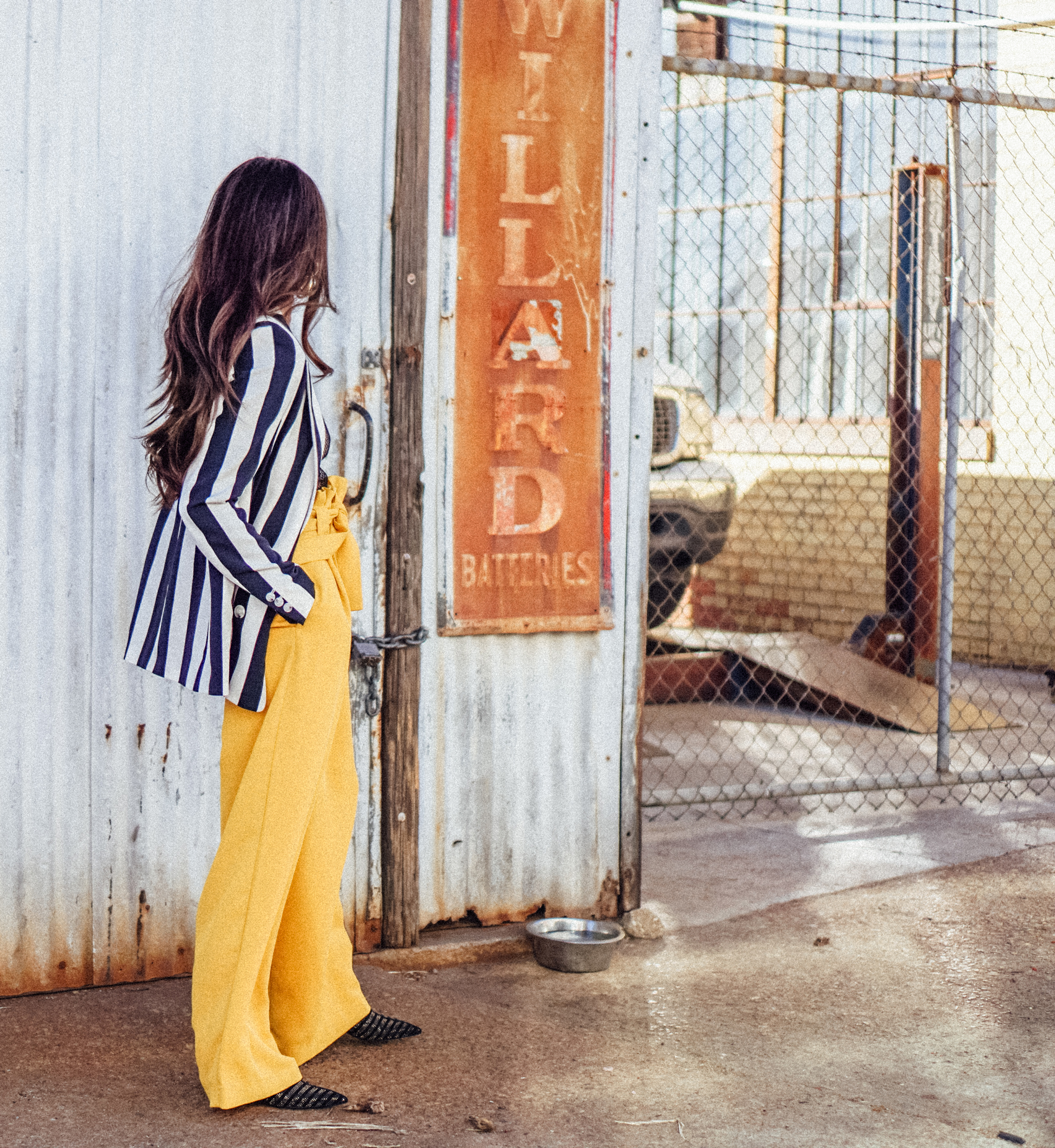 Now how tall do we think Exhibit A is? 5'10"? Maybe 5'7″, if we are being realistic and generous? No, friends. Exhibit A is 5'3″ on a good day! And she isn't wearing 4″ heels! It's all because of the high-waisted paper bag pants from ASOS. The high waist draws the eye upward, giving the illusion that her legs end where the waist ends (which we know isn't the case). Adding to this trick of the eye, Exhibit A is wearing a vertically striped blazer– and we all know what they say about vertical stripes (as opposed to horizontal ones): vertical stripes make one appear taller.
Underneath her blazer, Exhibit A layered a mesh body suit (hers is sold out, but you can find a similar one here), these oversized hoop earrings, this beautiful "Lucky" pendant necklace from Jane Winchester jewelry, and this dainty layered necklace from Bauble Bar (a new favorite of Exhibit A's… or so I've heard).