Let me start this post with a few things you should know about me (and mah treez) before taking a walk down tree memory lane with me: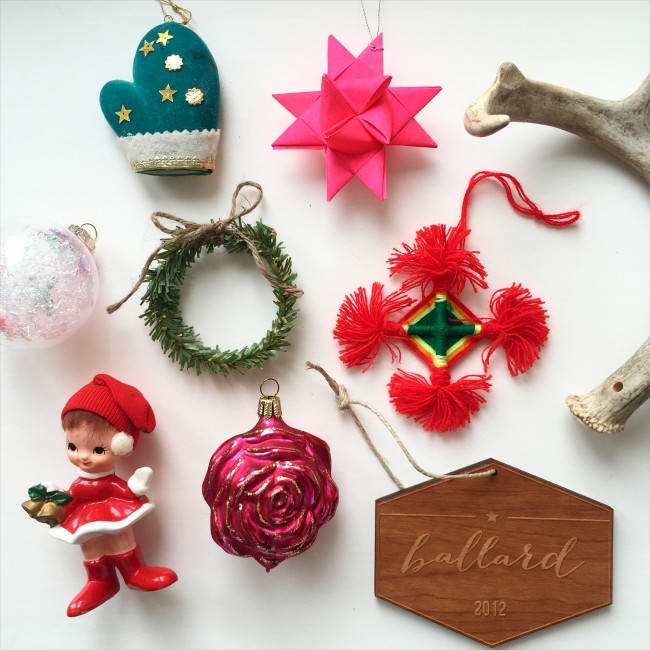 1. I'm not the type of person to go out and buy a bunch of ornaments at once or buy ornaments in multipacks. There is nothing that I enjoy more than collecting ornaments over time, allowing each one to have a special meaning, or remind me of a certain time in my life, AKA: I'm a sentimental hoarder.
2. Over the past four years, I have moved 4 different times. And each time, none of my "special" ornaments have come with me- they have all been in storage, so I've had to make do with what I have.
3. I'll take colored lights over white ones any day!
4. Due to the nature of the tiny apartments we've lived (… they're tiny), we've always opted for trees that are 4 feet and under. I can't wait until next year when I get to have my first 'big girl' tree!
5. Always real trees. Never fake (weyyll, except this year's tree, but I'll explain that in the post).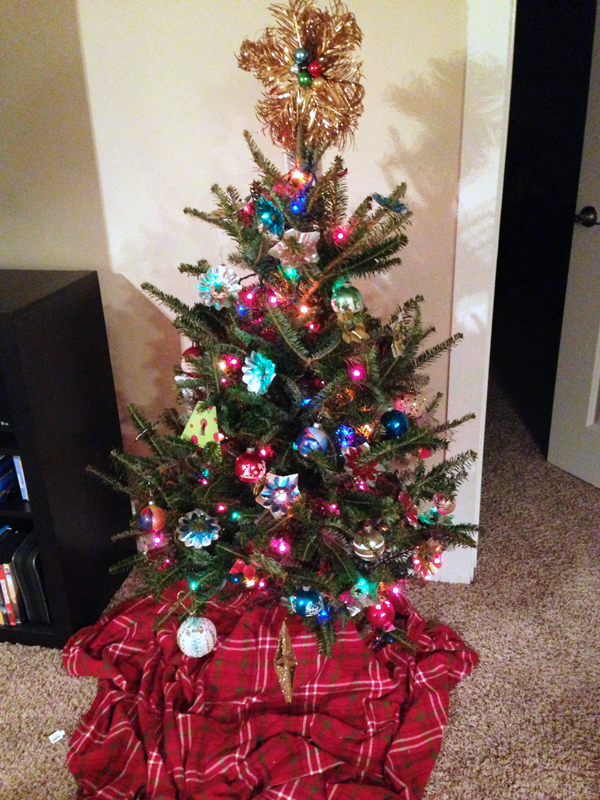 Ok, now that that's out of the way, let's start with my ("our") first tree as a married couple back in 2012. He was a tiny guy, right? We had no (zip, zilch, nada) ornaments at the time, so I found this box of vintage tin foil ornament reflectors at an antique mall and decorated the majority of the tree with them (if you have no idea what I'm talking about, here are some on Etsy). The tree skirt I made by cutting a line from from the outside to the center of a plaid circle table cloth from Target, and wrapping it around the base of the tree.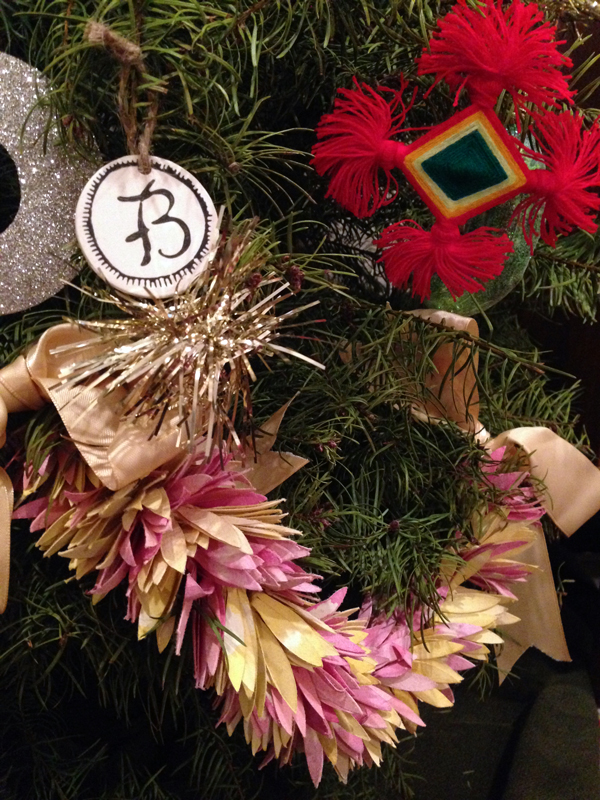 In 2013, we moved to a tiny apartment in LA. Our tree was equally as small, but mostly short and squatty – I would even go so far as to call him barrel-chested. Big around the mid-section and sparse up top. I decorated him with all different kinds of garland (mostly DIY ones) and handmade ornaments. I couldn't find the tree skirt from the year prior, and instead wrapped green herringbone fabric around the base to mimic a tree skirt.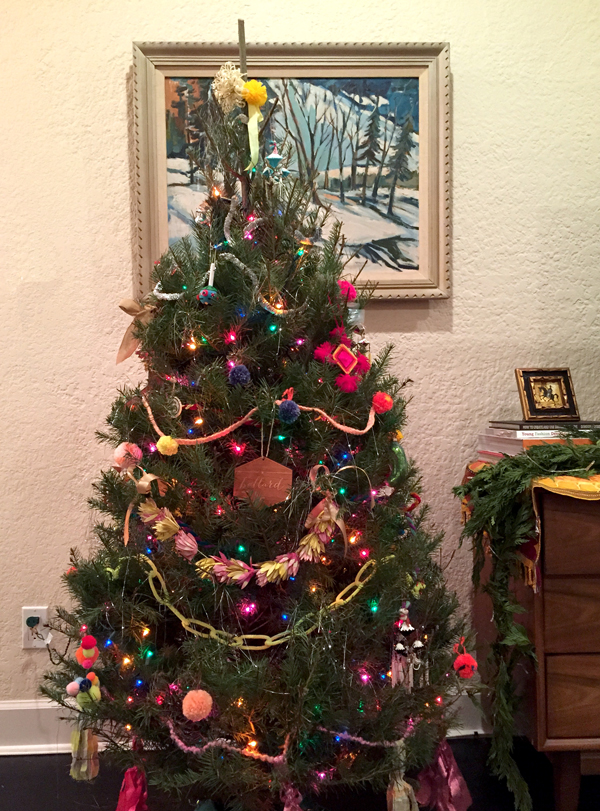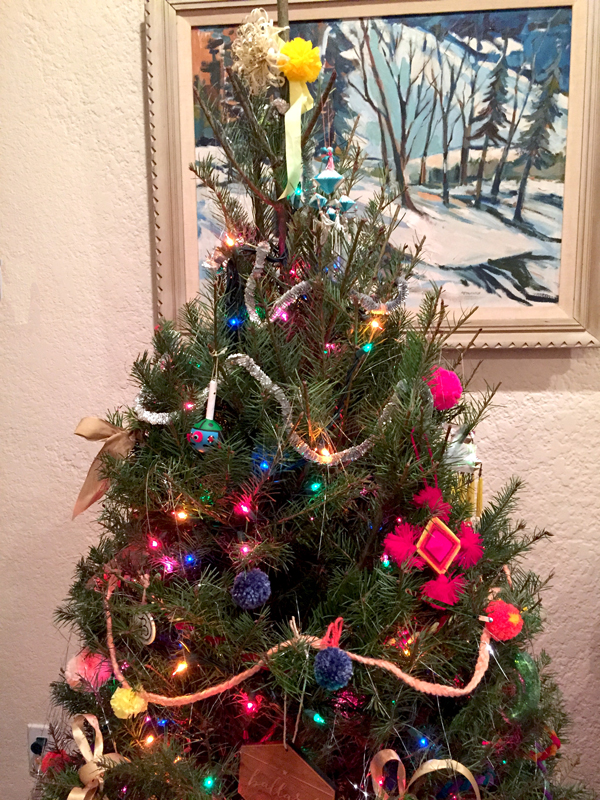 And our tree in 2014- not much changed from the year before, but this guy was a little bit taller. I also added silver tinsel for a little bit of sparkle and some new DIY pom pom bunting. You may also notice some vintage ornaments I picked up at the Rose Bowl flea market sprinkled throughout.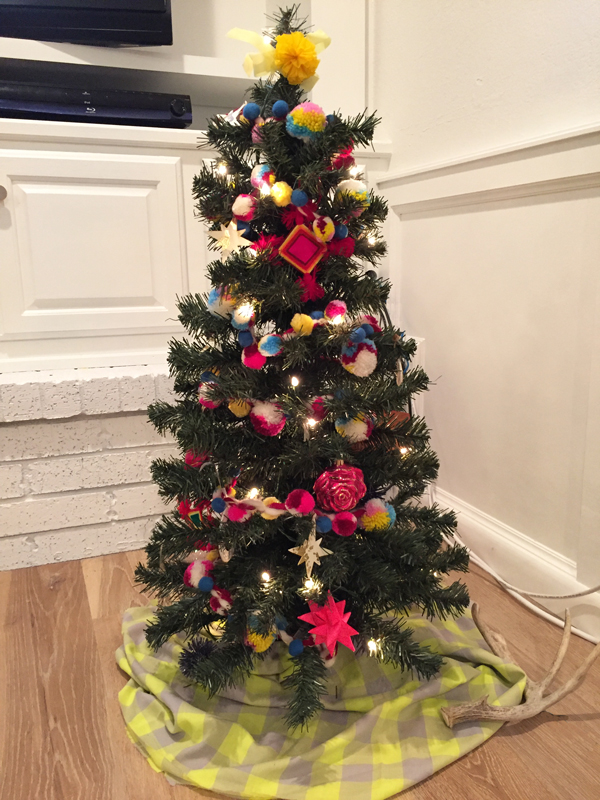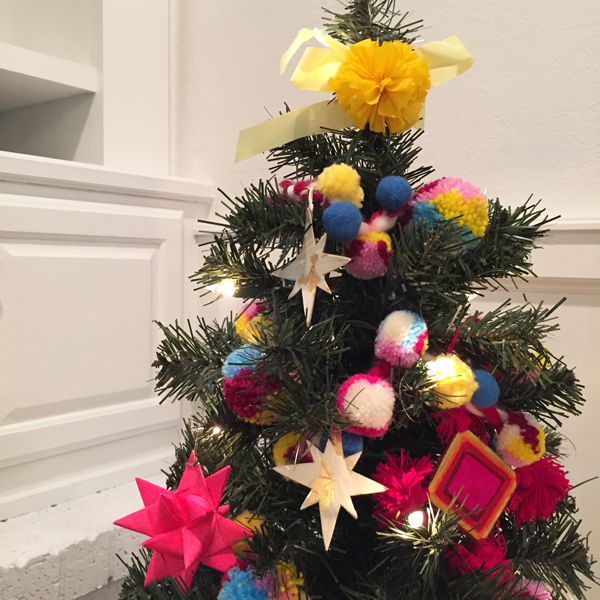 And this is our tree this year! I begrudgingly bought this fake one after Adam and I decided that it wasn't worth having a real one for the 5 days we would be home in the month of December. It is by far the smallest of all our trees, standing at just under 3 feet. It also came pre-lit with white lights, so I decided to add color through the pom pom ball garlands. The tree skirt is made of some extra fabric I had lying around the house.
And there you have it! Our Christmas trees for the past four years. Which one's your fave?