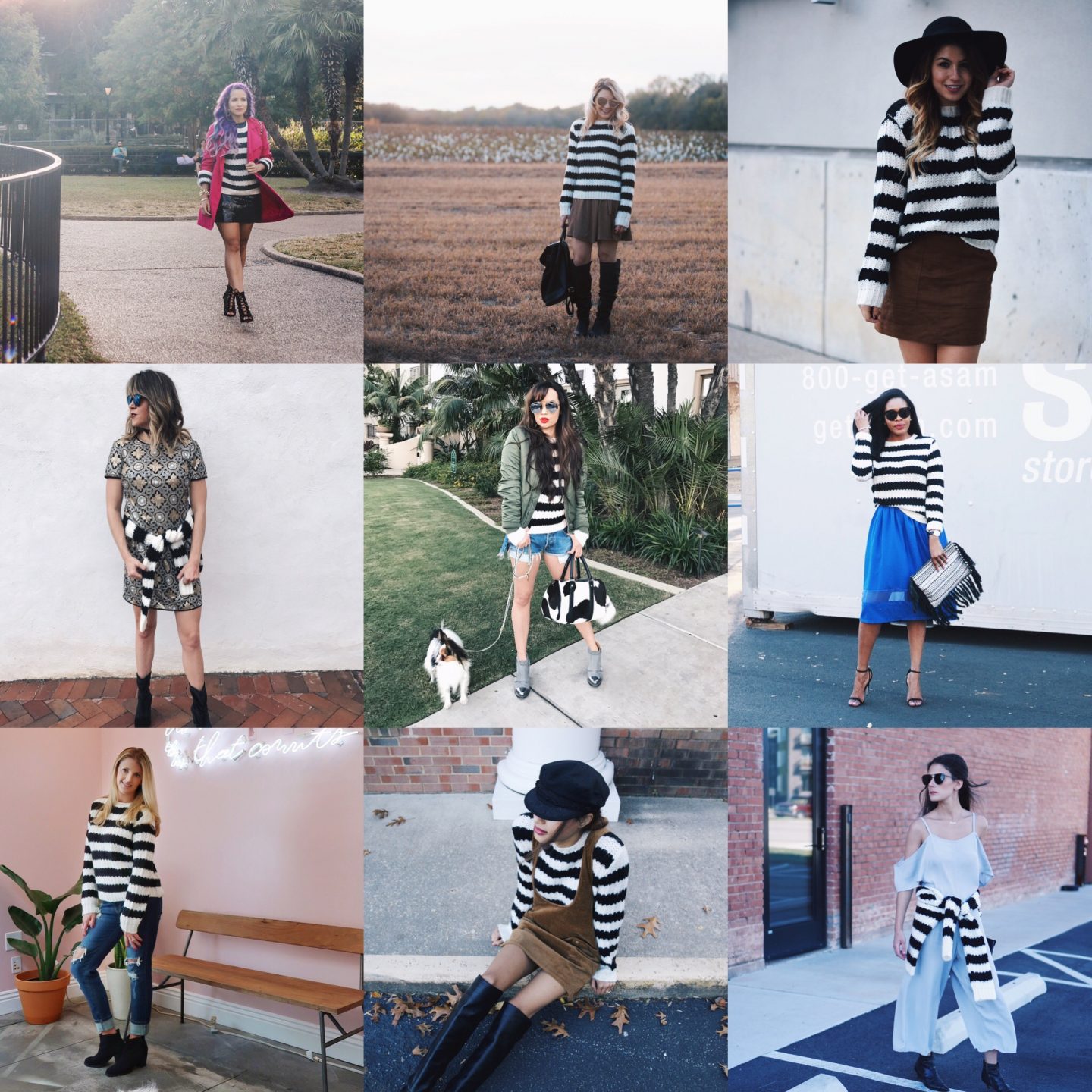 ---
Oh my gosh, you guys. I can hardly contain my excitement. Some amazing blogger ladies and I have been working on a little something for you guys over the past few months, and now it's finally time to share it with you!
ONE NATION UNDER CHIC
Introducing One Nation Under Chic- a group made up of 10 life and style bloggers who live all over the United States (from Boston, to San Diego, to Oklahoma City, to DC, to Birmingham) who want to share their love for versatile and affordable fashion. Each month, we will pick one piece that costs under $50, and each of us will style it, putting our own unique spin on the piece. 1 piece, 9 ways, for under $50… get it? Oh, and one more thing: after we style the piece, we'll give it away to one of our amazing followers.
So who are these 9 other ladies? Meet Camille of The LA Survival Guide, Keyma of Style Weekender, Lauren of Disco Day Dream, Lindsey of Life Lutzurious, Odette of Sparkle in Gold, Rachel of XO Rachel Pitzel, Ravayna of Love Ravayna, and Samantha of The Samantha Show.
Why $50? We initially thought $25, but realized we would have a harder time finding pieces that were not only fashion forward, but also well-made. As we did our research, we found that we were able to find some amazing pieces, and that most of them came just under $50.
This month, we opted for this striped Who What Wear x Target sweater that comes in at $29. We chose it knowing it would be the perfect, cozy piece to have in our tool belt heading into the Fall. Not only is it soft, you guys, but actually super warm. And it's slightly oversized fit makes it that much more versatile of a piece- the perfect size for layering with, or wearing as-is! To see how the other girls styled theirs, head over to their blogs. Check out my take on the sweater below.
---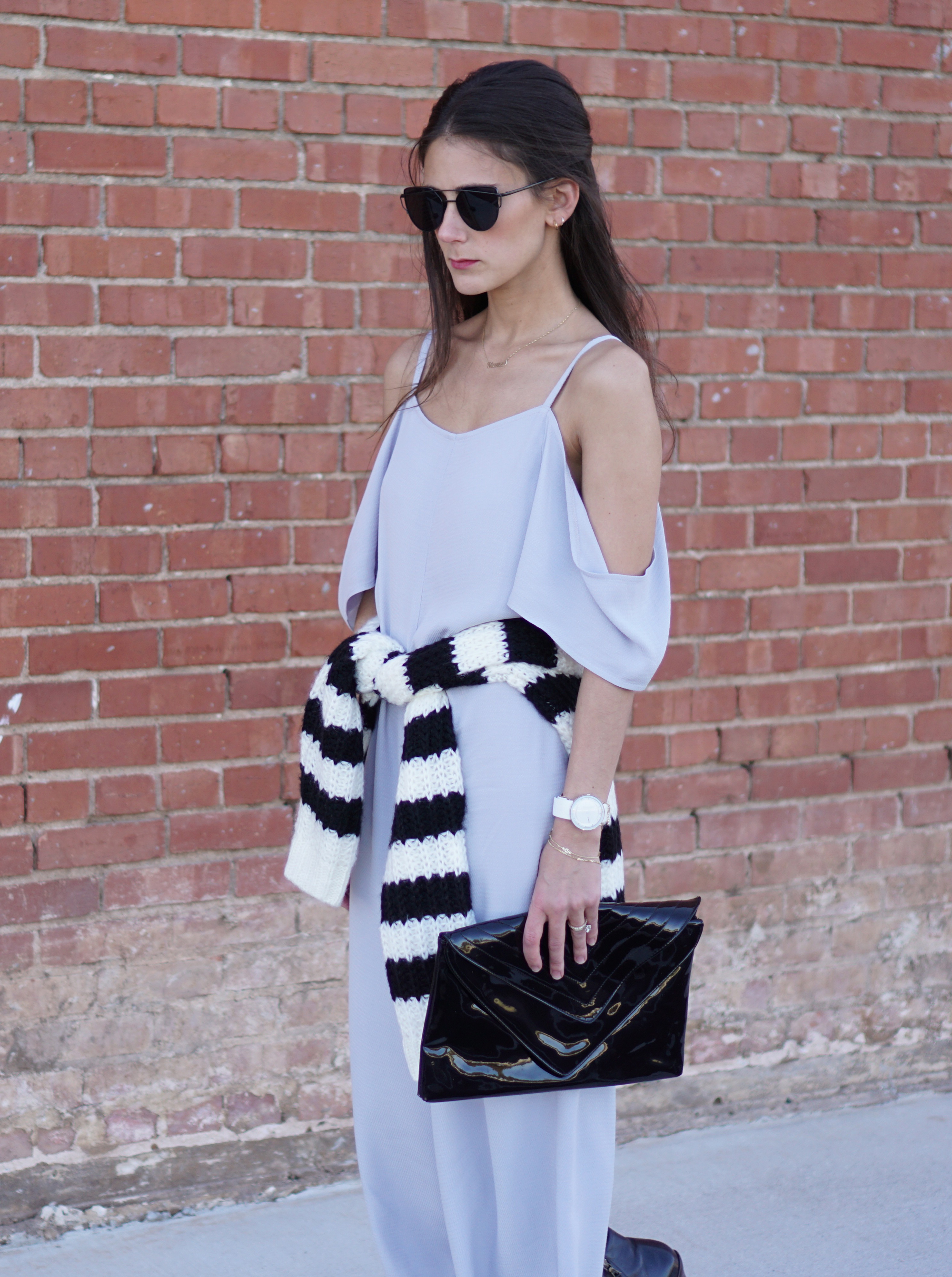 HOW I STYLED IT
As you well know by now, I'm a big fan of layering. But sometimes, I just need a break (also, the temps here in Oklahoma have been in the 80s, so I wasn't about to style my look with this warm sweater). Instead, I opted for the casual look of tying it around my waist! This TopShop cold-shouldered jumper was just begging for a belt, and this sweater did the trick, acting as my belt! I also loved the way the black and white stripes had a graphic affect against the backdrop of the pastel blue jumper. To finish off the look, I sported my vintage YSL patent leather clutch (its from the 80s, and I found it for $.90 at a thrift store back in highschool) and some of my favorite boots (they're last-season, but I've linked to similar here and below).
---
---