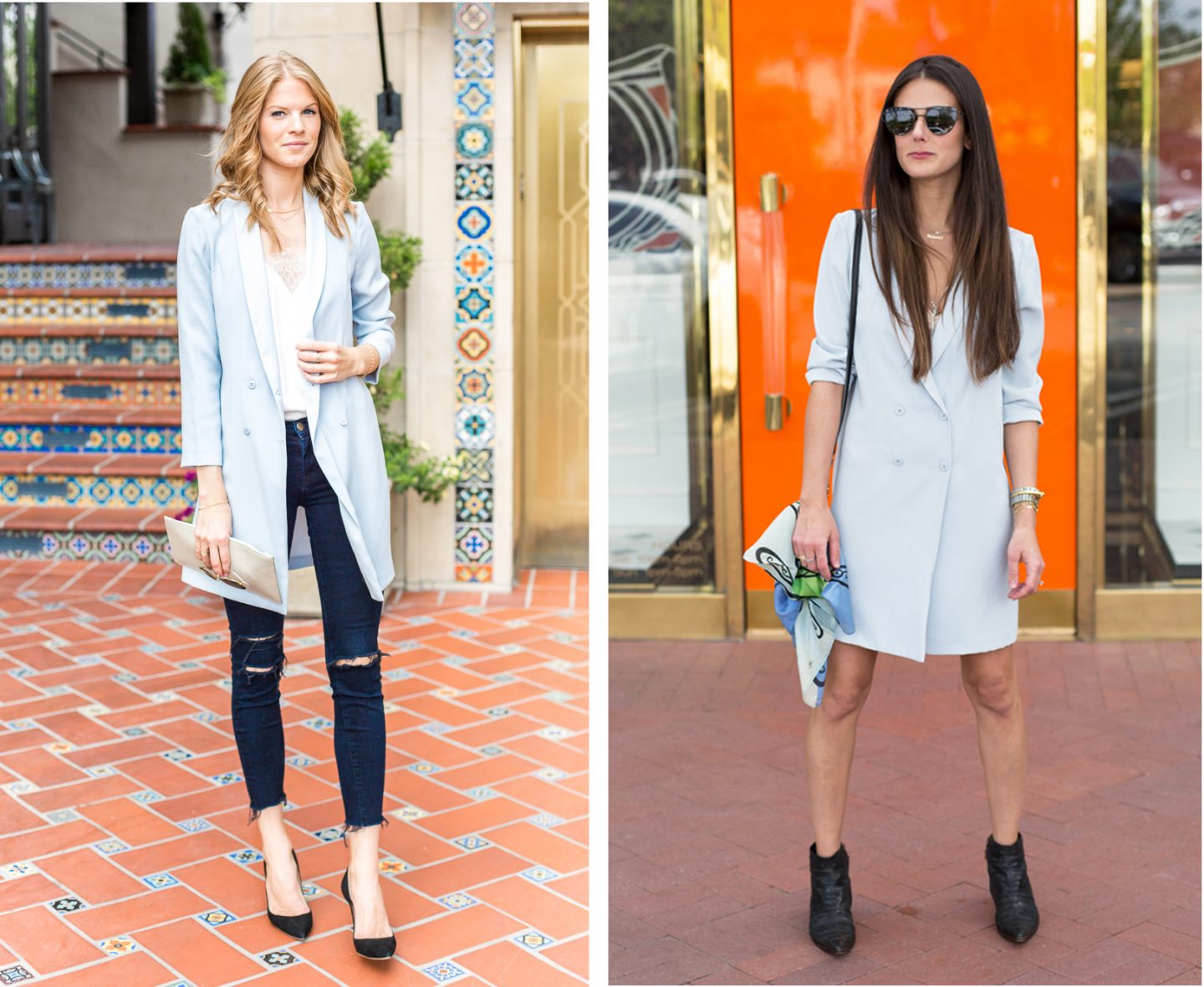 ---
One of my favorite things about clothing is the many different ways you can style just one piece. Having the ability to wear a piece different ways means that you are just that much more likely to reach for said piece when you go into your closet. Putting my money where my mouth is, I am teaming up with my friend Molly to style one jacket two different ways.
If you guys don't already know Molly Miller, then let me tell you about this amazing lady. Not only is she one of my dearest friends, but she also is one half of the talented sister duo behind A Piece of Toast blog. Molly and I met four years ago while we were both working at Fossil. Here are two of my earliest memories with her that pretty much sum up our friendship.
Me ducking under Molly's cubicle desk (while she sat at it) to avoid getting in trouble by my boss for talking (to her) too much. Molly scooting her chair in as close to her desk as possible, as my boss comes over to talk to her (and me squatting by her feet in hopes that I wouldn't be seen). Then our bursting into laughter the minute my boss is out of ear shot (I write this hoping my former boss never sees this!).
Molly writing the sweetest note with a list of things to brighten my day- because I was having an uber crappy one- at work and then leaving it on my desk while I was gone at a meeting. I still have it.
From these two things, you should know this about her: Molly is not only fun to be around (and a big goofball at heart), but also more authentic, selfless and kind-hearted than anyone you'll know. And lastly, if aren't already a loyal reader of her blog, A Piece of Toast, bookmark it now and follow along for style, beauty, home and travel inspiration (and my favorite, real talk that Molly and Sally call "Toast Talk").
Now, about this jacket. It is extremely versatile (I just had a friend wear it to an interview), and we knew it would be a fun piece to each put our spin on. With it's 3/4 length sleeves, classic double-breasted front, tuxedo lapels, and long-line length, it's a modern twist on a classic wardrobe staple. And it comes in three different colors (the blue sold out before this post could go up, but check out the black, rose and white versions). To see how Molly styled her jacket, head over to A Piece Of Toast. As for me, see how I styled mine below.
---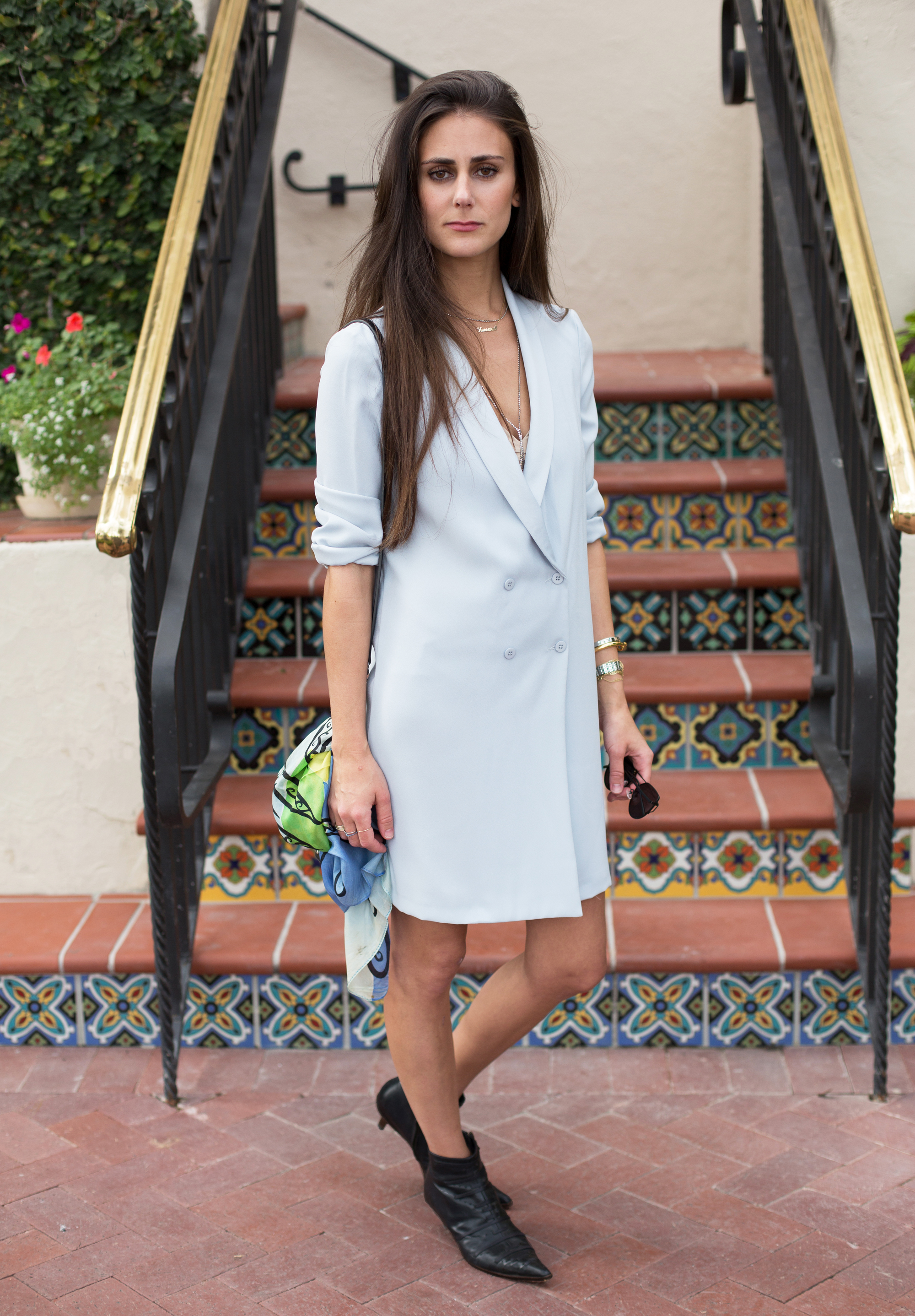 I decided to style my jacket as… a dress, of course! I'm 5'4″- the perfect height to wear this piece as a dress. I rolled up the sleeves a bit to give it some streetstyle-edge and paired with some of my favorite pointed ankle boots (these are from last year, but I've linked to a replica here and below). To finish off the look, I tied a vintage scarf to my new quilted bag (guys, it's $34 and comes in 5 other colors) and my favorite pair of shades (which are $12 and also come in 12 colors). Did I mention both of my accessories available with Amazon Prime?
---
---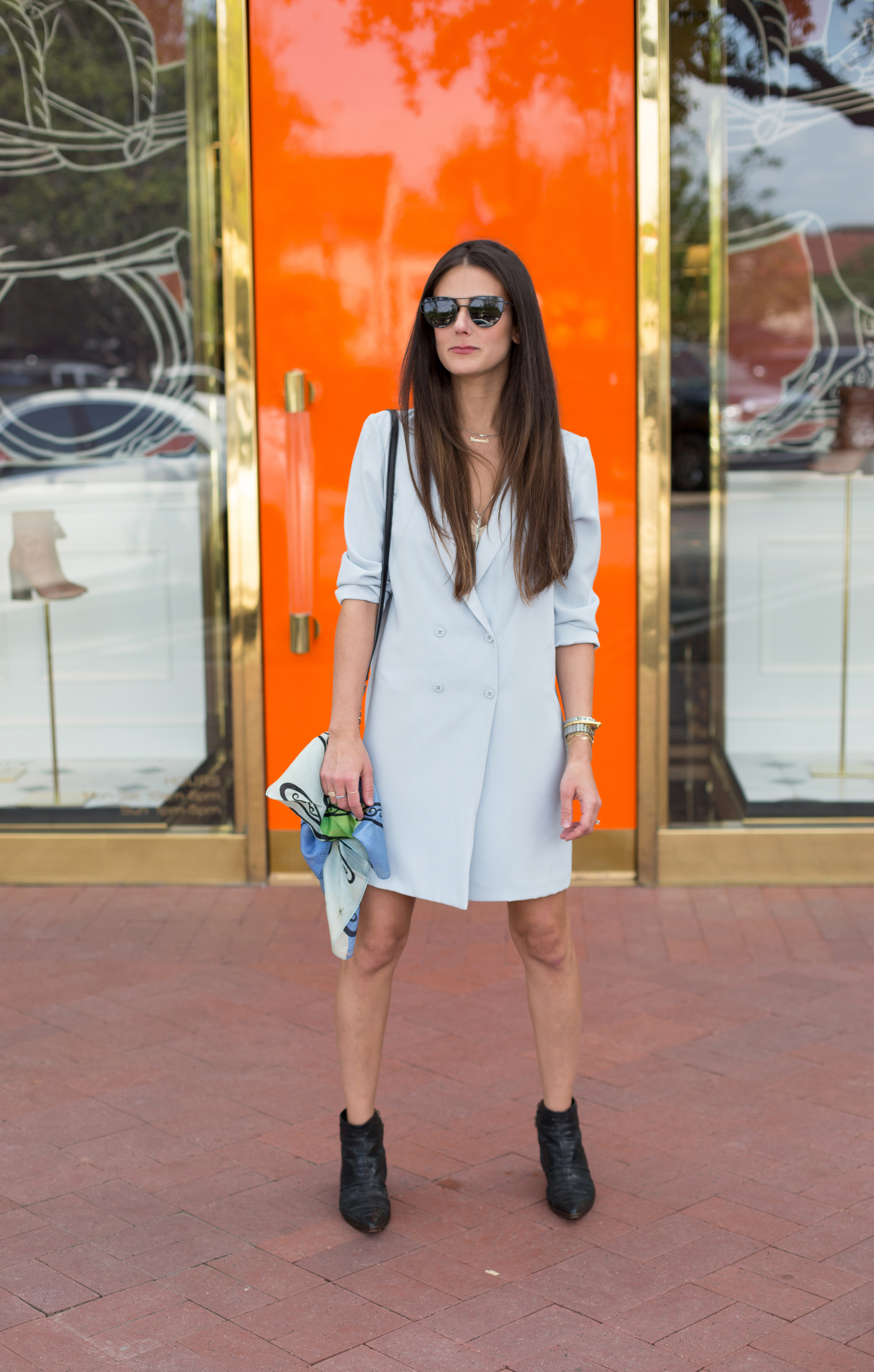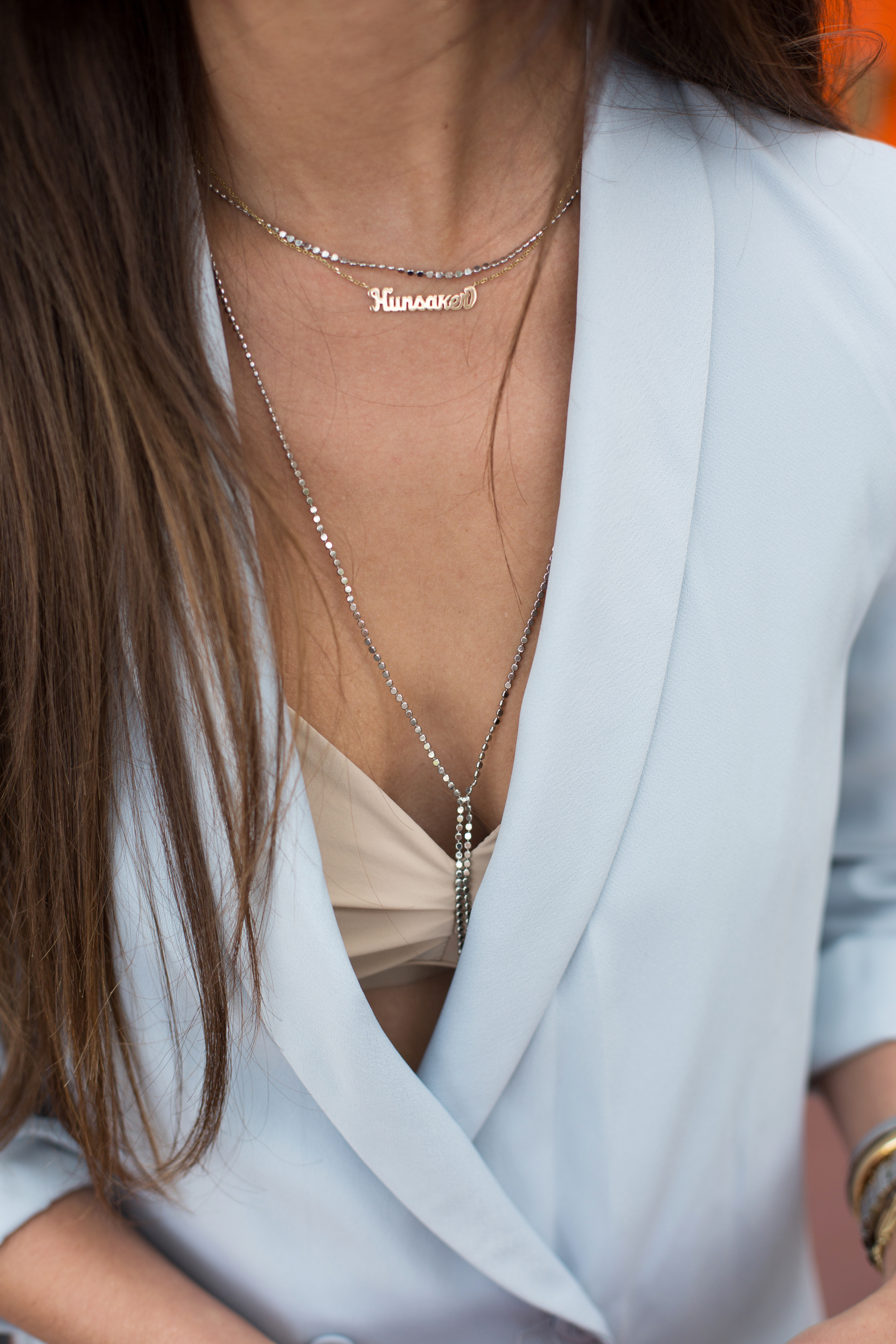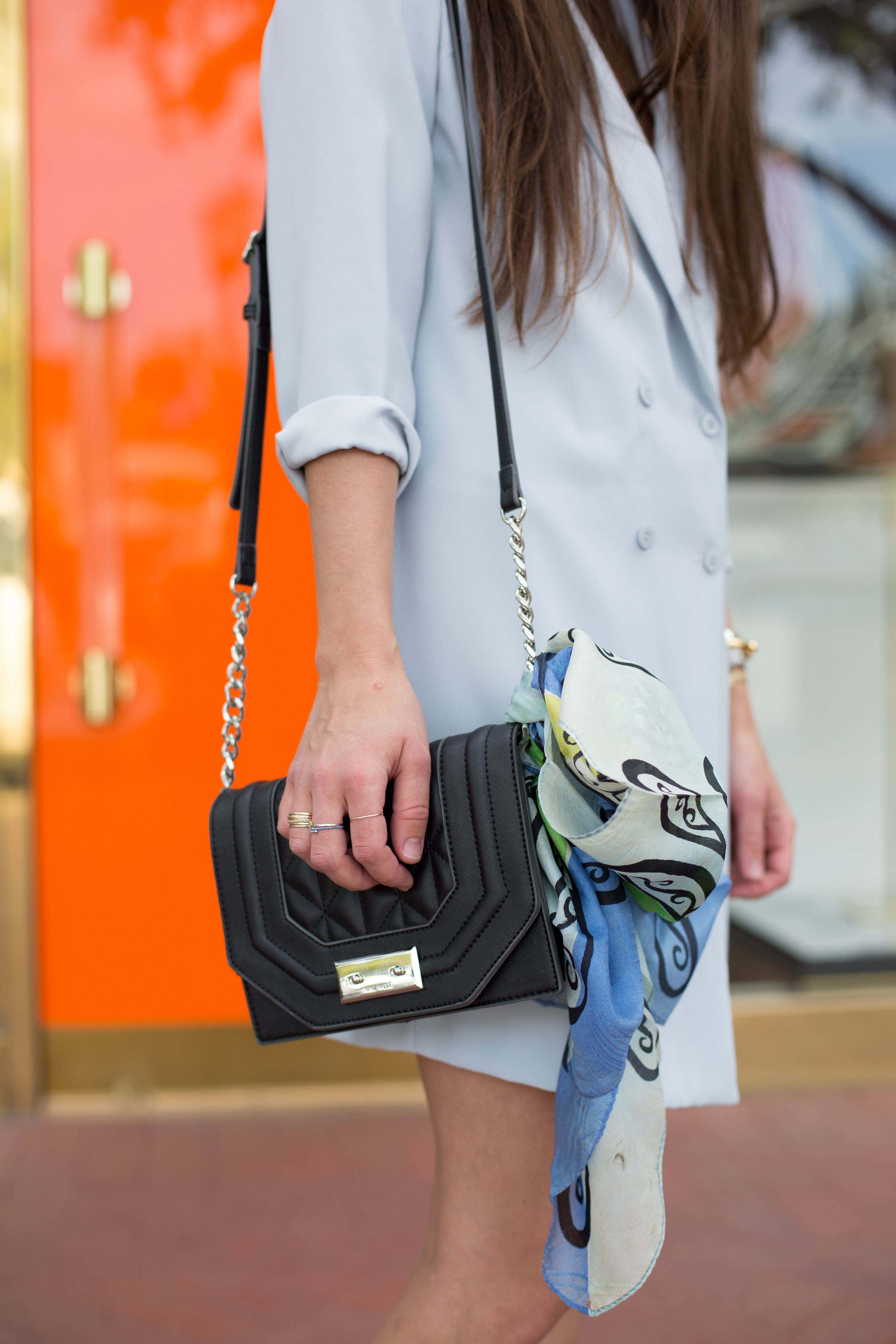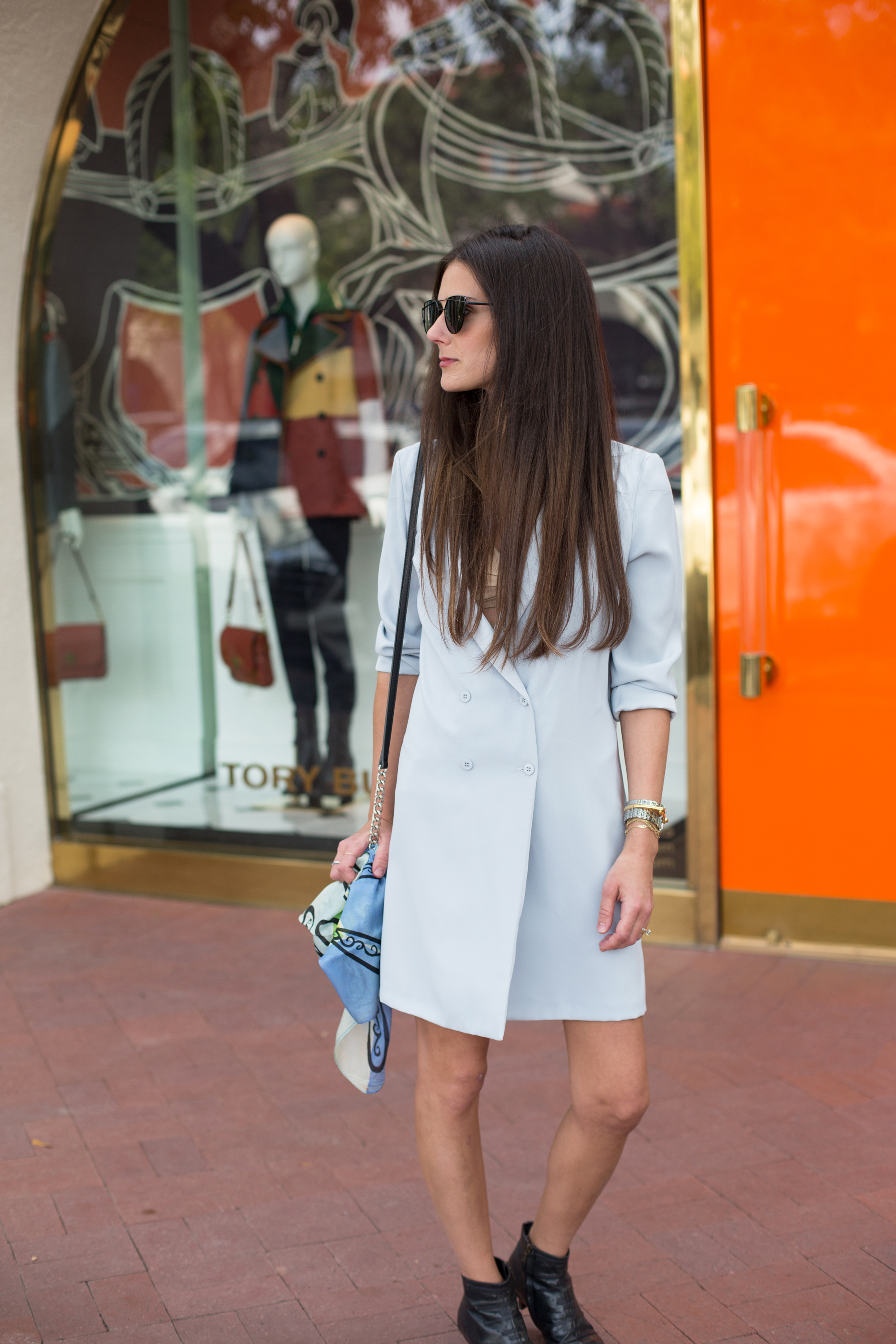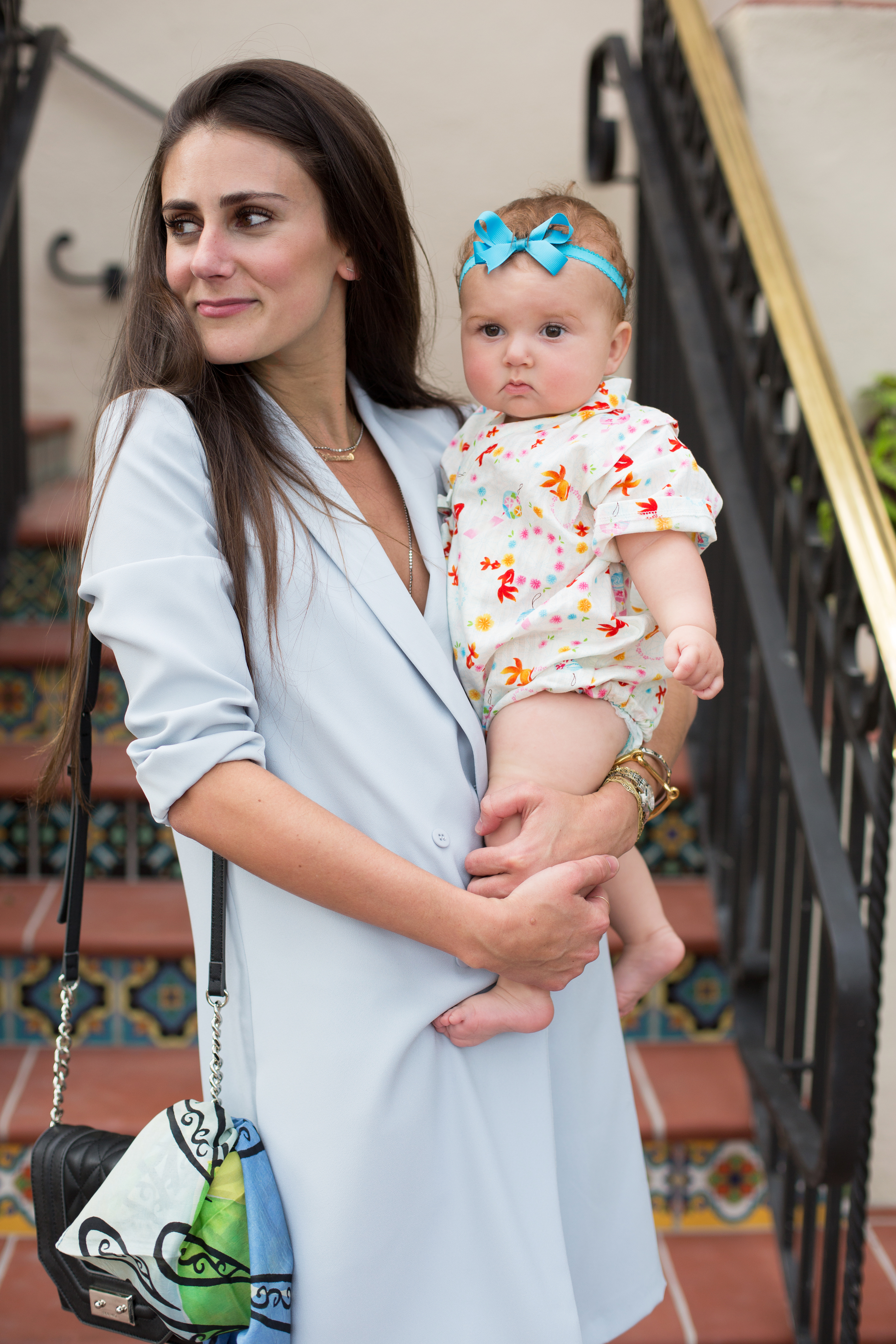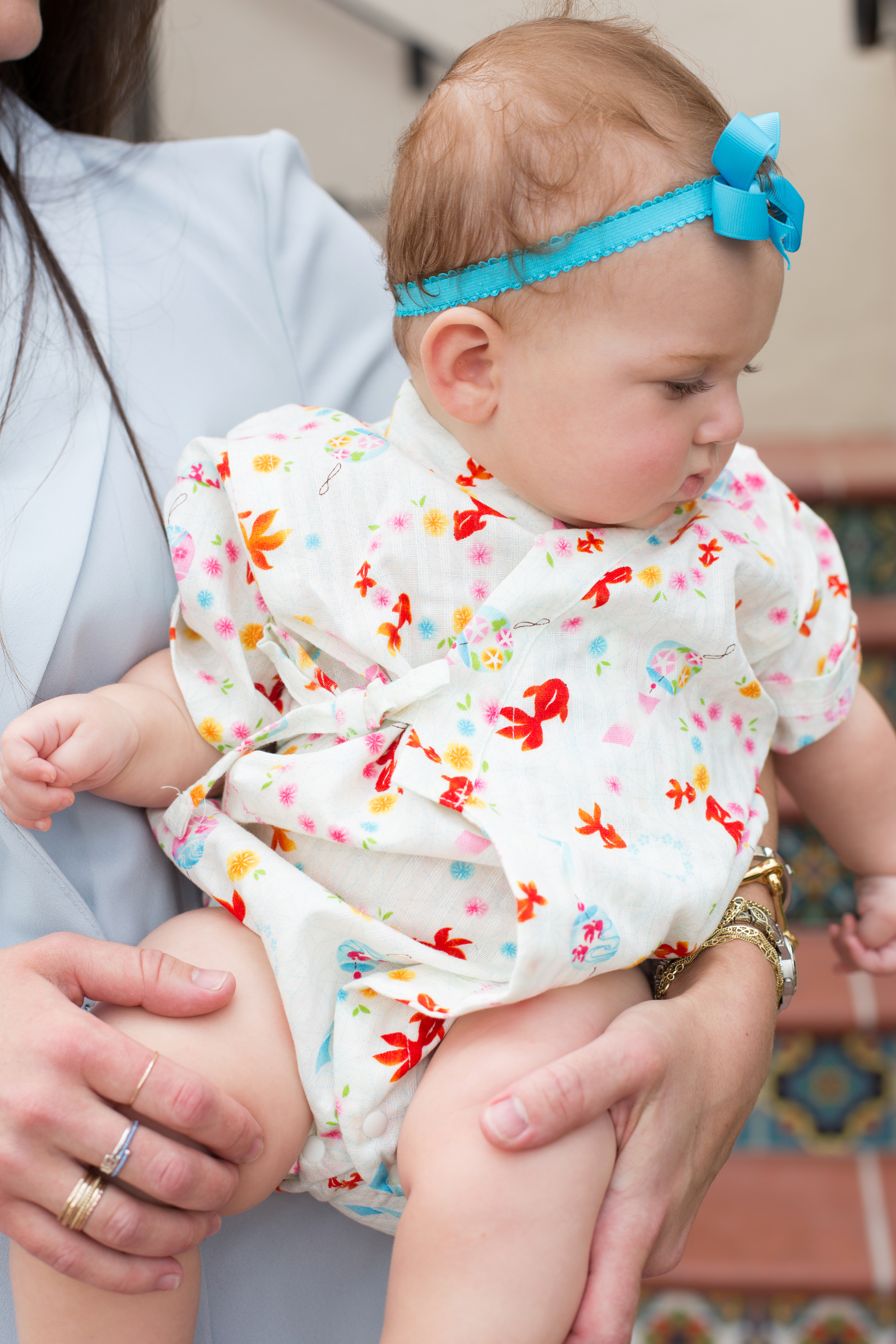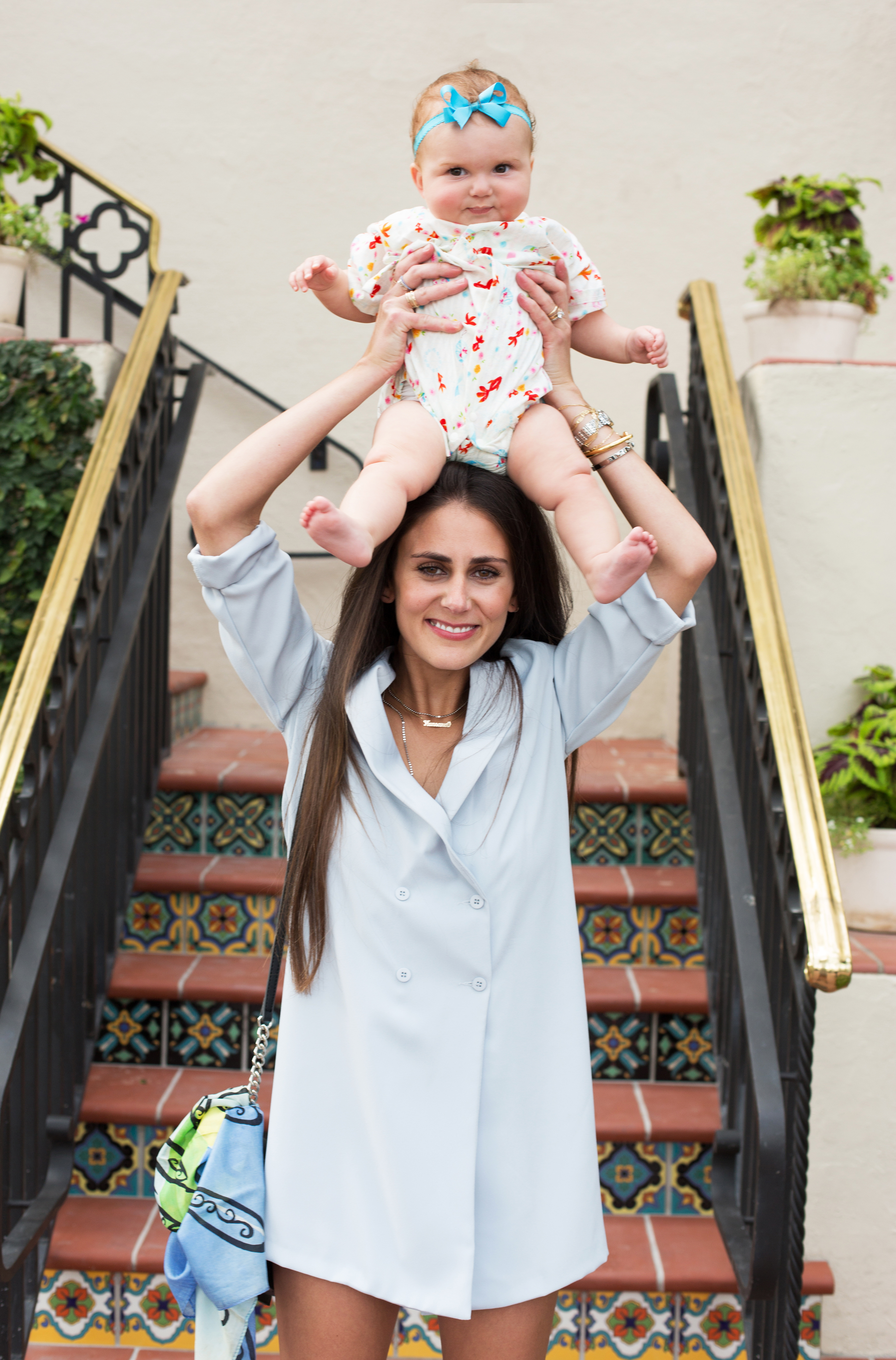 ---
MY OUTFIT:
Jacket: Top Shop via Nordstrom // Shoes: Dries Van Noten (last season- replica here) // Purse: Nine West // Shades: Sojo // Scarf: Vintage
JOHANNA'S OUTFIT:
Kimono Onsie: Amazon // Bow: similar here