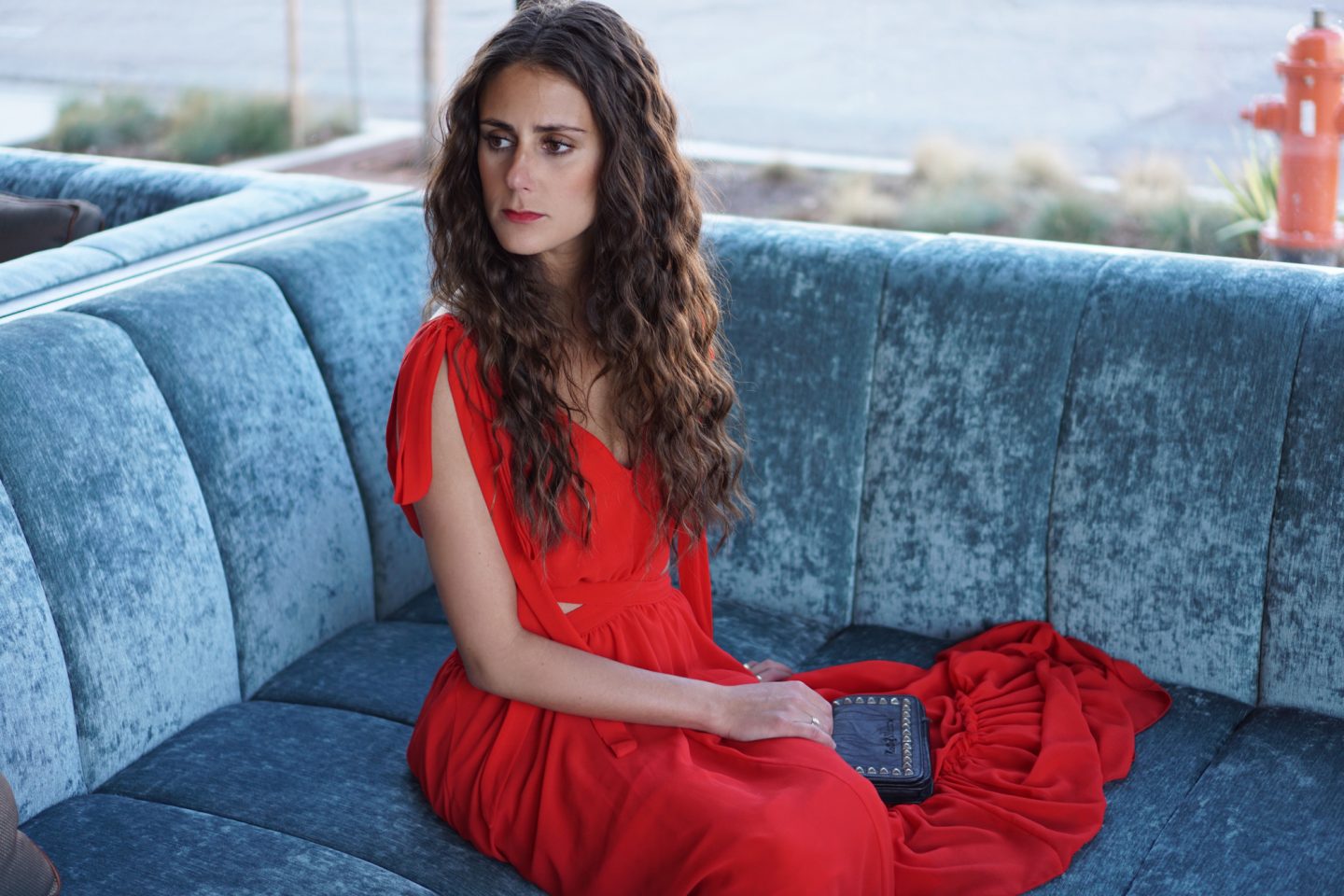 One thing you'll learn about me: I'm not a big drinker (although my husband might beg to differ with my recent wine habit), but give me a reason to dress up and you'll find me at the nearest bar. I've been waiting to wear this little red dress for a few weeks, and when my husband suggested going to check out the bar at the new 21c Hotel, I knew this was the perfect opportunity to pull it out of my closet.
Another thing you'll notice is that I don't wear a lot of maxi-length dresses. Blame it on my 5'4″ frame (which often causes me to feel swallowed in fabric), but long dresses are not my go-to. This is not the case, however, with this gorgeous red dress from Dezzal. It's chiffon-like fabric keeps the dress from looking and feeling to heavy. And I could not get over the bow-shoulder details and the little cutouts on the waist! To keep my look from feeling too sweet, I paired it with my favorite pair of leather braided pumps, a black leather cuff, these shades (which only cost $12 and come in 11 different colors!) and a cute studded leather clutch.
On another note, the bar at 21c totally lived up to expectations. I ordered a Manhattan, my drink of choice, and was not disappointed. And the tufted velvet seating, dark marble tables, and floor-to-ceiling windows were right up my alley. The space felt cozy, yet elegant and chic.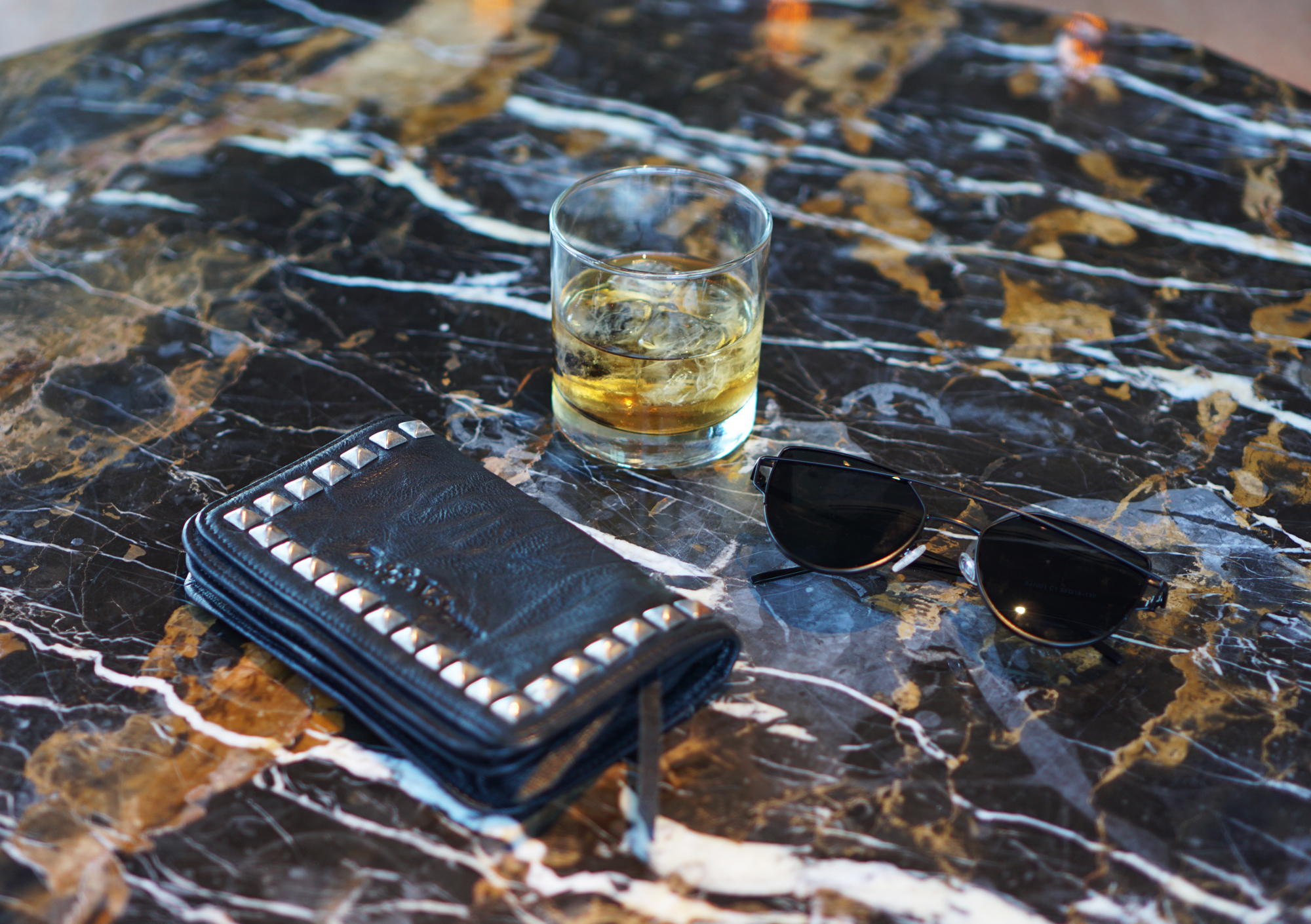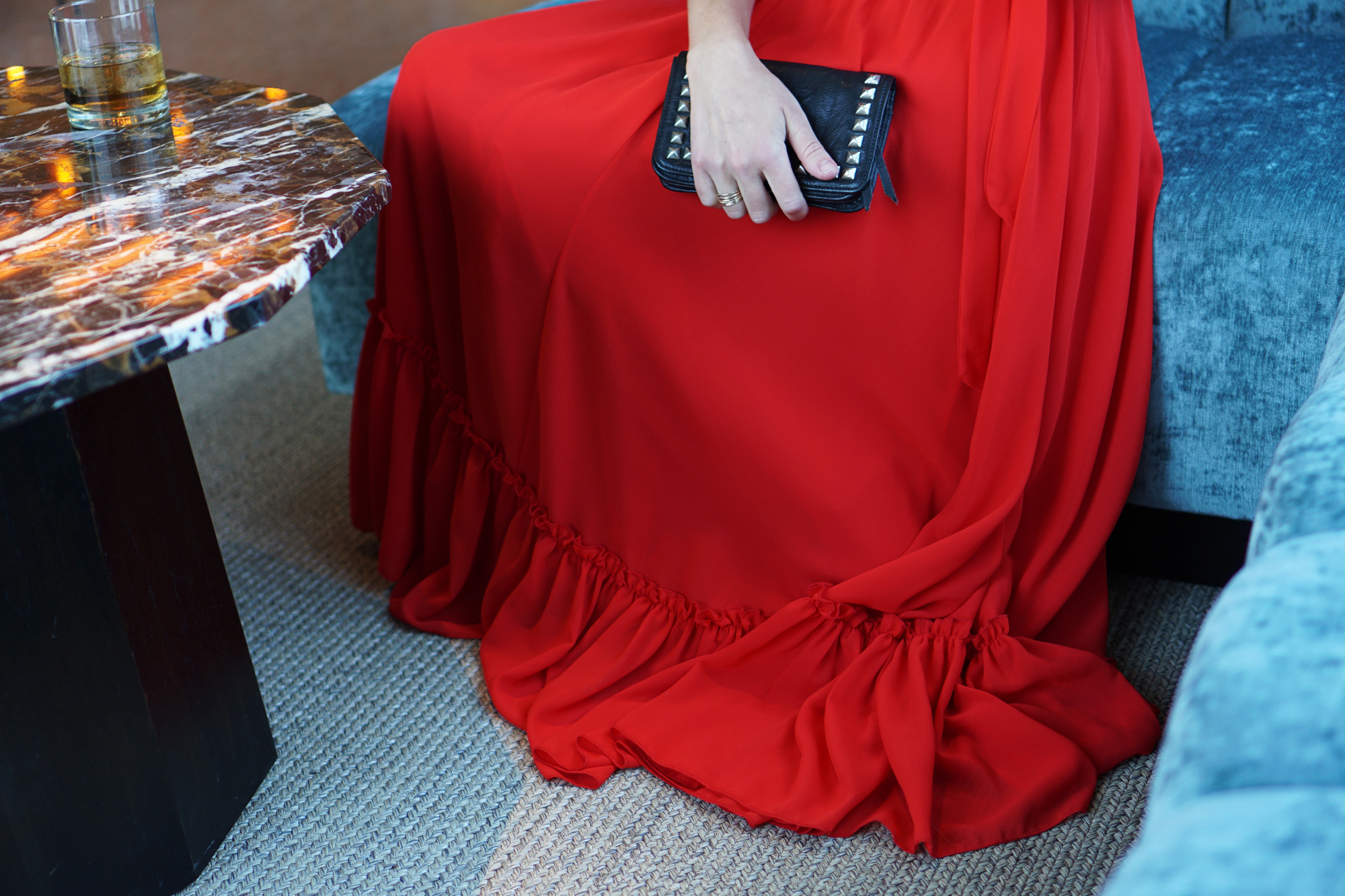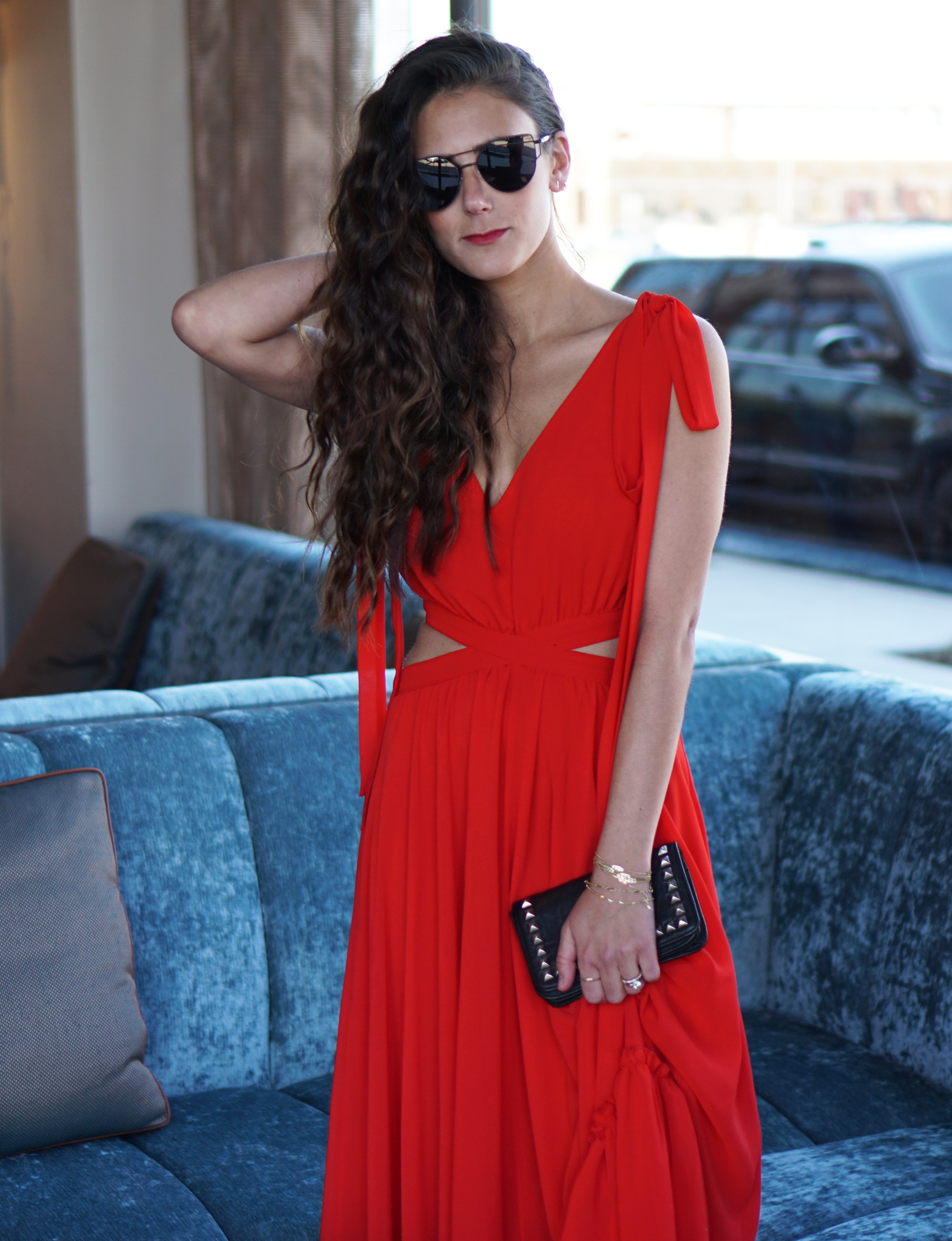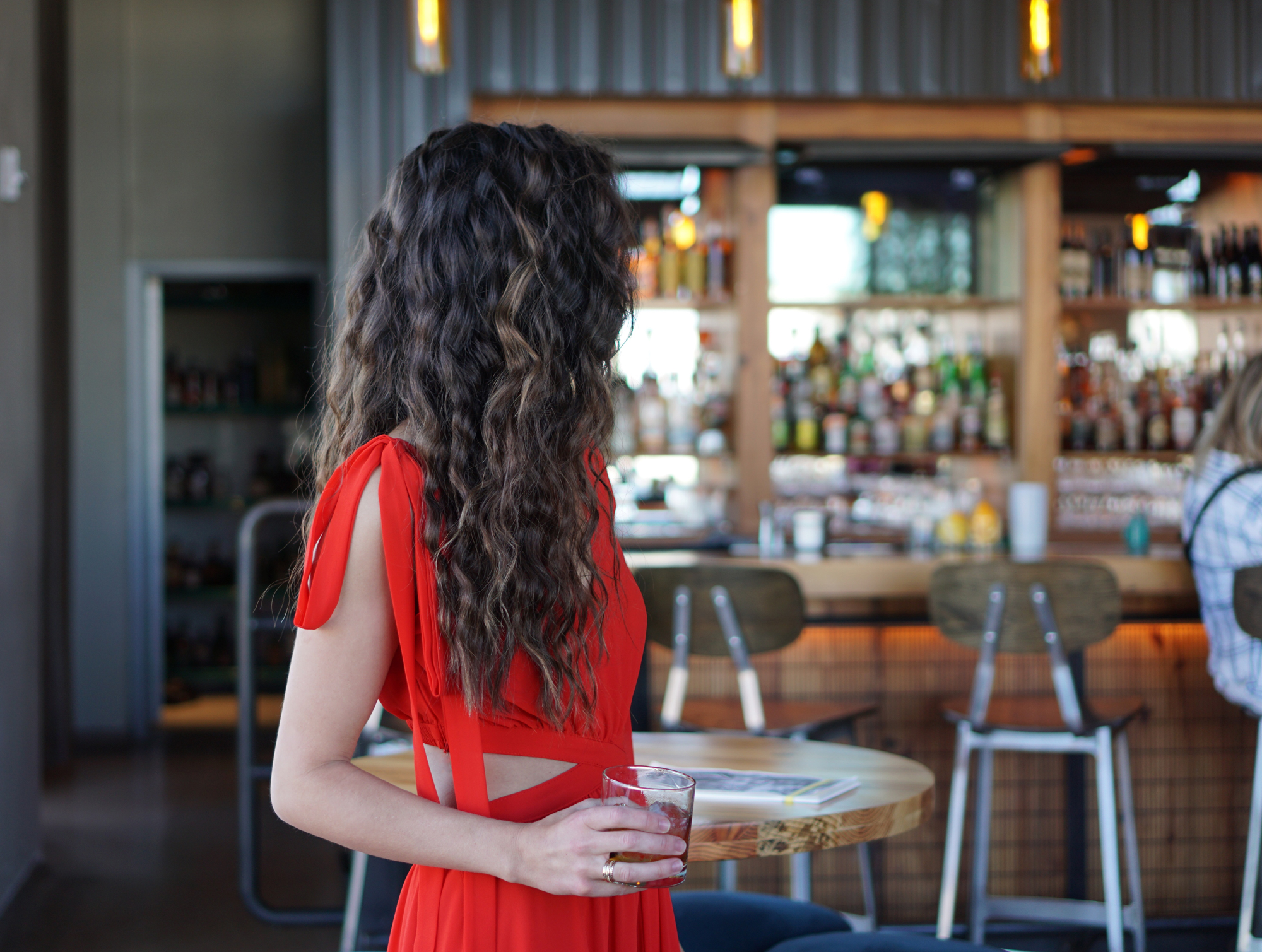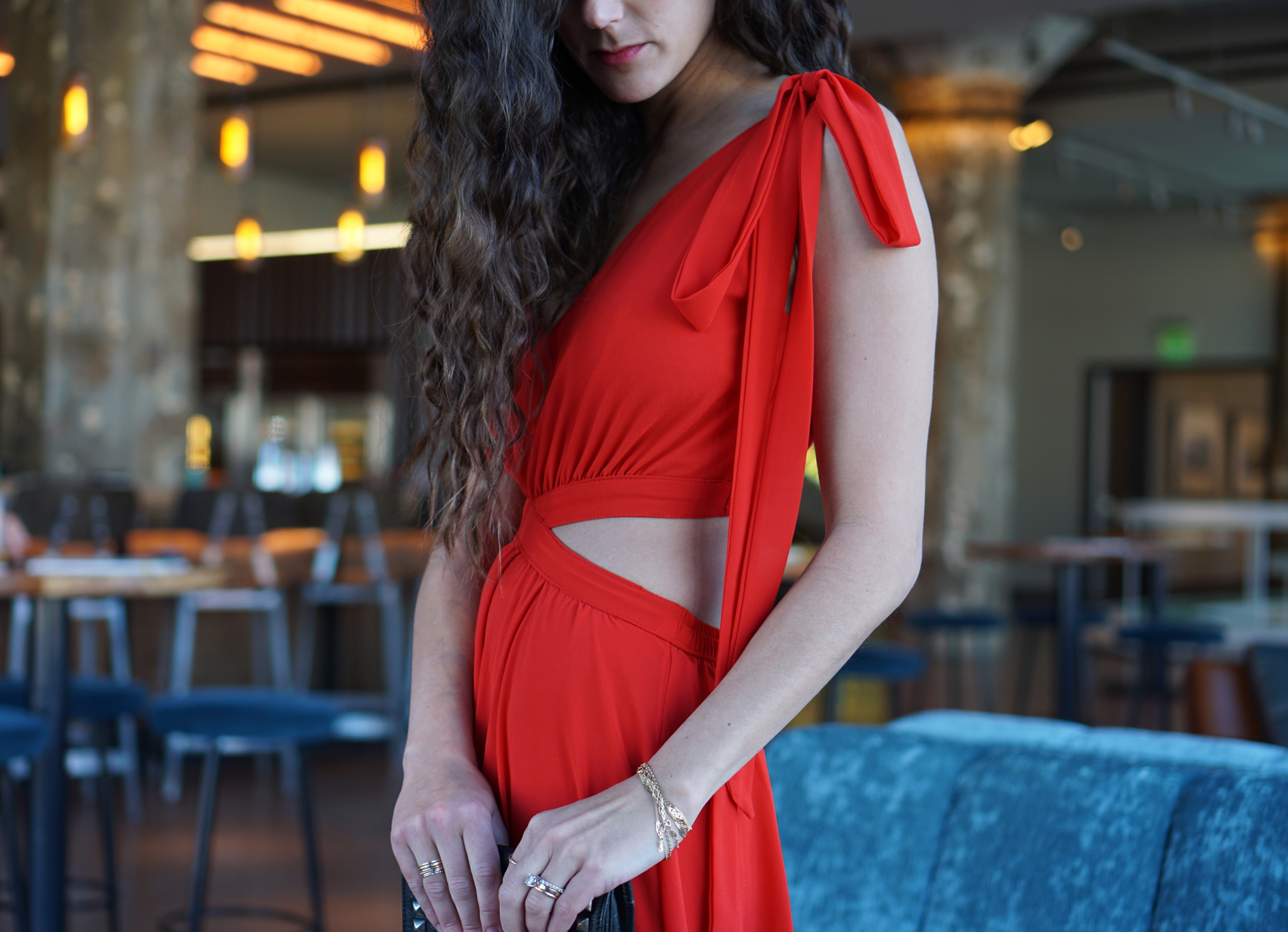 Dress: Dezzal c/o // Heels: Alexander Wang (replica here) // Shades: Sojos ($12 and 11 different colors. Need I say more?)