Being a trend forecaster, I often find myself over a trend when it is really just getting started. This applies to fashion, home decor and even food trends. Call me a hipster (no- please don't), but sometimes, I don't like something simply because everyone else does (even though I may secretly still like it).
There. Now you know my secret.
Since we've gotten that out of the way, I bring you my first in a series called "Over It Yesterday." I will attempt to convey that trend that I am "over," while suggesting a new trend that might replace it. Here we go: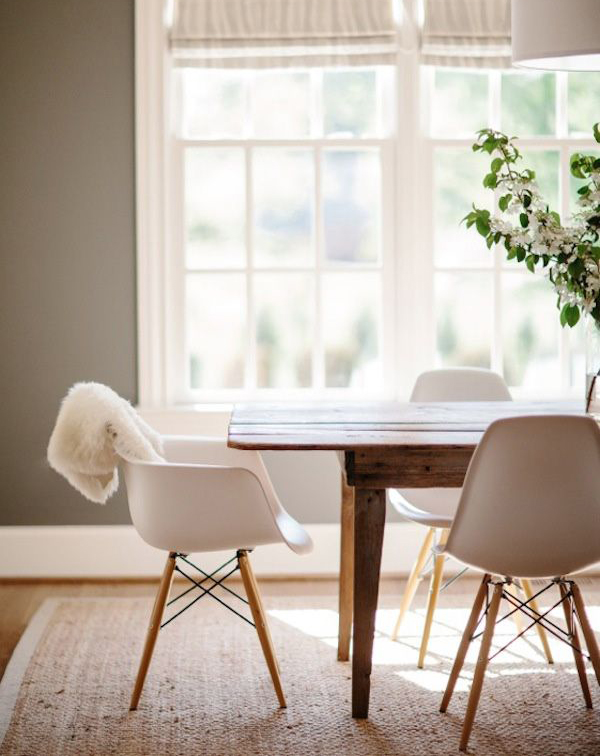 Fake Eames molded plastic chair, you are fooling no one. Not even shrouded in a white sheepskin rug. I'm over you. You are not comfortable- I don't care what anyone says. You're made of plastic, and more often than not, you still cost $100 and up.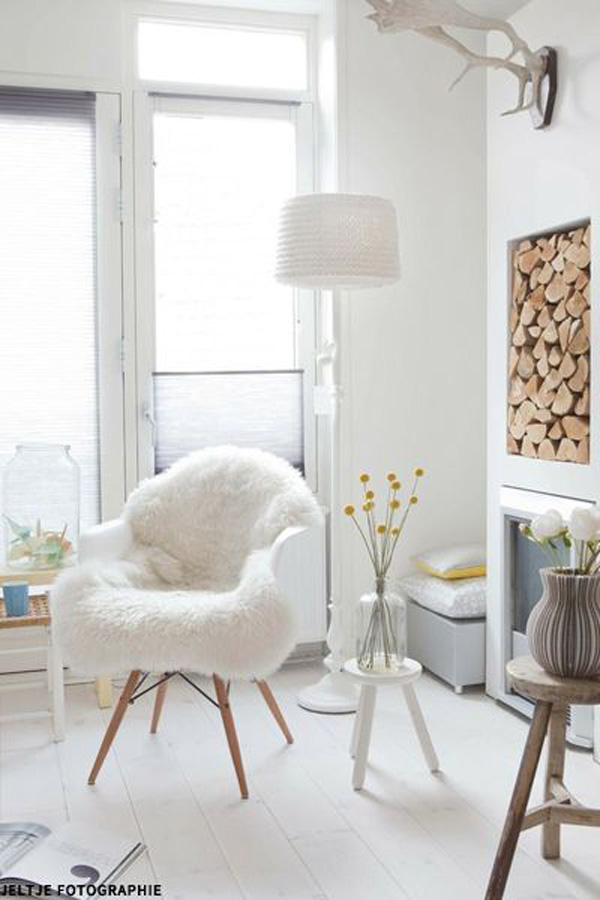 And white sheepskin rug- I know you think you're cute, but I know better. When I sweat, your fibers stick to my bum. And I know that you're really just concealing the hardness of that fake Eames molded plastic chair beneath you. And also? I'm not really a fan of you on any chair for that matter, or on the floor. You're like an oil and dirt magnet that just can't seem to stay clean.
Here are some solutions to the chair problem- all sleek, mid-century-inspired seating with some form of cushioning. These would be great as dining chairs, or extra seating in a living room.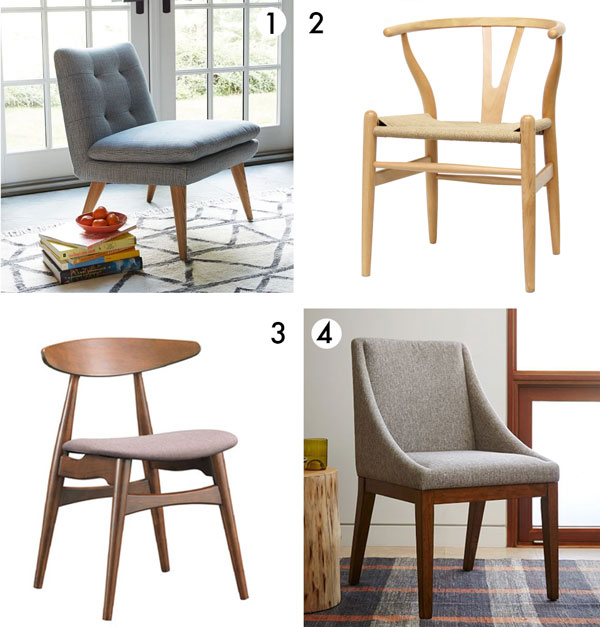 And for the extra pop of texture and comfort that the sheepskin provides?
I bring you… the Kantha. Kantha quilts are inexpensive, versatile, soft, and best of all… washable. And most of the time, they're reversible.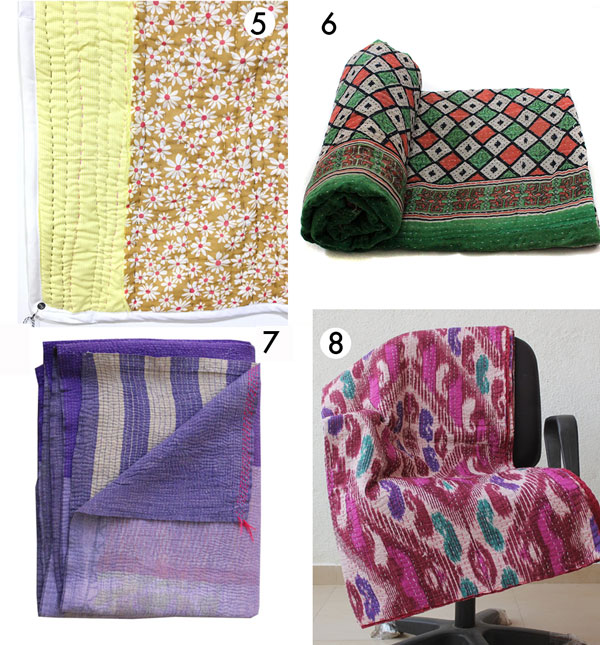 And if you're not into the "ethnic" look of these, Kanthas come in solid, graphic patterns too.