I may have jumped the gun a bit.
We don't even have the keys to our new house, but I may or may not have already purchased an escutcheon for our front door.
What the heck is an escutcheon, you ask? Well first off, don't feel badly for not knowing: it is not a common word we use even in the design field, because most of the time, it's a detail people don't think twice about. Especially when it comes to interior doors. More often than not, homes have so many doors that to even think about adding them to both sides of each door would cost $800 plus.
An escutcheon is essentially a backplate that surrounds a keyhole, doorknob, drawer pull, you name it. It servers to protect the surface of the door or furniture behind it.
So why did I buy one? Because I have been drooling over one backplate in particular for 5 years. And now, I am about to become a homeowner- which means I finally have a reason to buy it.
Before I show it to you in all of it's glory, let's look at some other gorgeous backplates: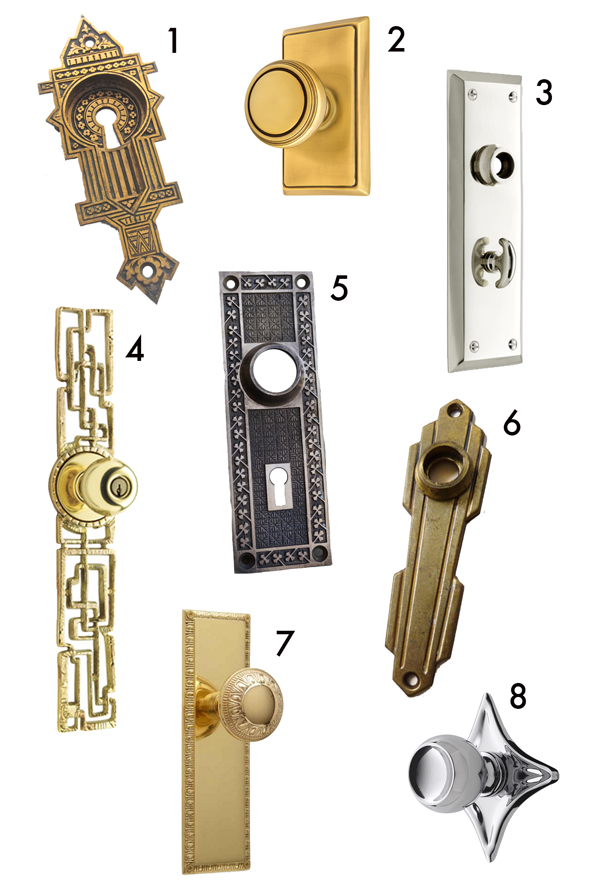 from the top: 1 // 2 // 3 // 4 // 5 // 6 // 7 // 8
Now I bring you…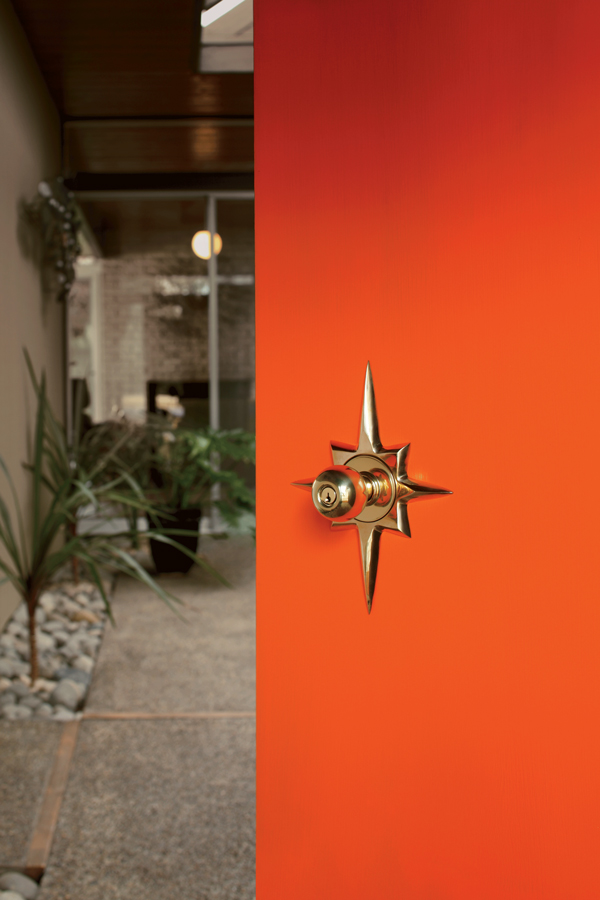 and again…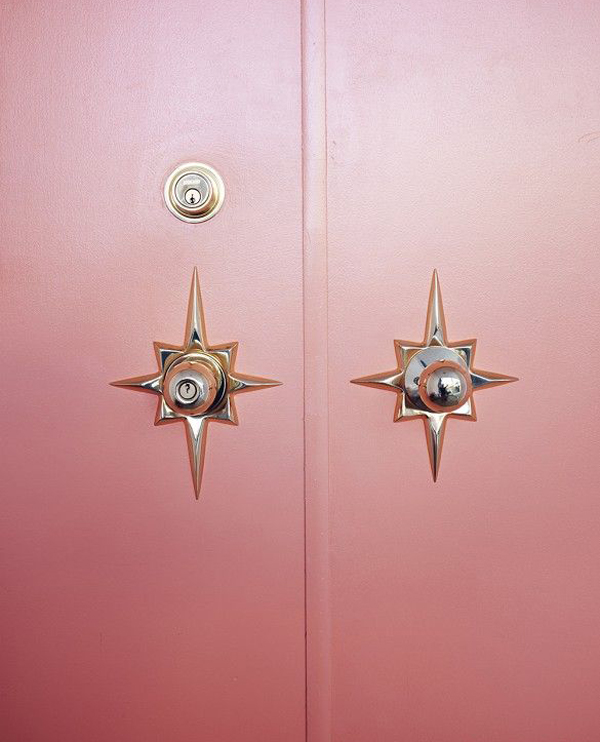 I bought this original dead-stock pair on Ebay for $50 for the pair. I haven't been able to find anyone who mass-produces these other than Rejuvination Home, but they run a steep $299. The good thing about buying a pair from Rejuvination is that, unlike with mine, the set includes the knob and lock set.
So what do you guys think- amazing or over-the-top? Am I begging for someone to come rob my house? (I kind of think maybe, but I'm also kind of okay with). Should we create a new hashtag? #doorcandy