Hi guys!
For those of you who just joined us, my husband and I just bought our first home, and one of the first changes we are going to make before we move in is replacing the flooring. We talked my hardwood inspiration, but I have yet to touch upon one of my favorite topics- carpet.
Guys, carpet. is. amazing. It can add texture/color to a room, is great for acoustics, and its just so damn comfortable. This is the truth- if I'm ever given the option to hang out in a room with hardwood floors or a room with carpet, ten times out of ten, I will be in the carpeted room.
These days, however, it seems like carpet is a taboo topic in the design world. Unlike rugs, or hardwoods, I have a hard time finding any information about carpet on my favorite design blogs and sites. I can't be the only one that likes it, right? Right?!
So let's pretend I am one of the few design-consious people out there (under 60) clamoring for carpet. Where would I go looking for inspiration? Here's what I got so far: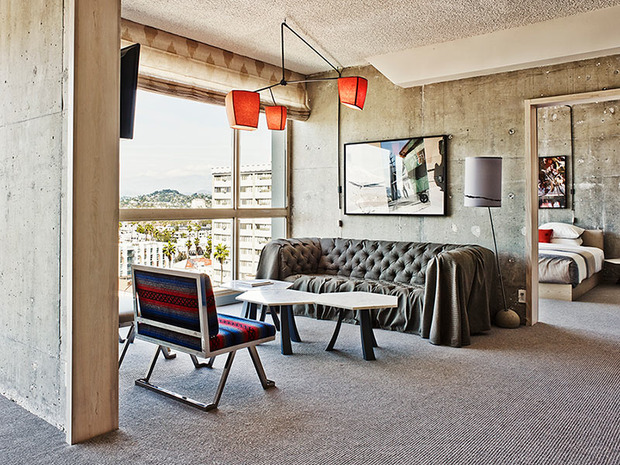 1) The Line Hotel. Adam and I spent our last 3 days in LA here while we wrapped up work stuff. Besides having the coolest room designs ever, the rooms are completed carpeted in the most seemingly durable, but soft and visually-pleasing looped carpet. I mean, I remember taking note of it, long before I had a house renovate.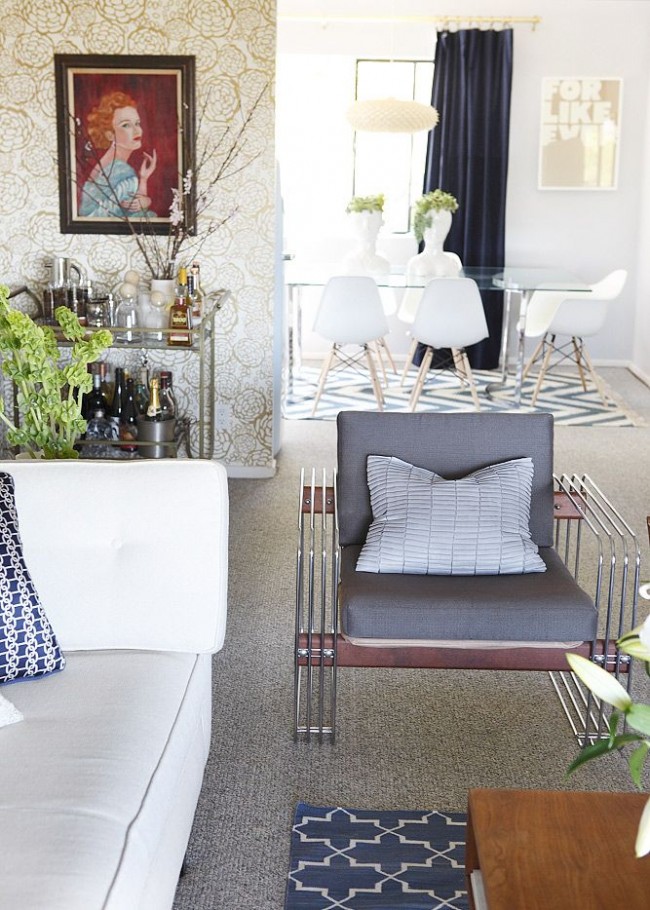 2) Joy Cho's living room. Designed by the one-and-only Emily Henderson, this space is covered in the most beautiful flecked carpet. Although Emily normally does a great job of noting the source for most of her designs this one is no where to be found.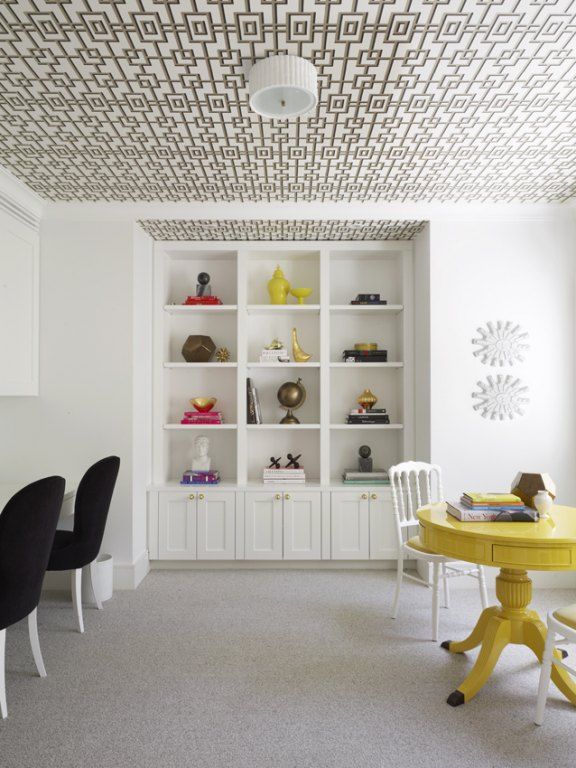 3) This residential office space by designer Greg Natale.
And then there's that thing called compromise- that place where inspiration and reality have to meet. Because I can't seem to find anything that looks even remotely like the carpets in my inspiration pics. It could be that this carpet is only available to the trade, and is thus evading my search. Or, maybe it's because I'm in Oklahoma.
Is anyone else dealing with a similar design issue? What carpets are you guys loving? Any favorites?