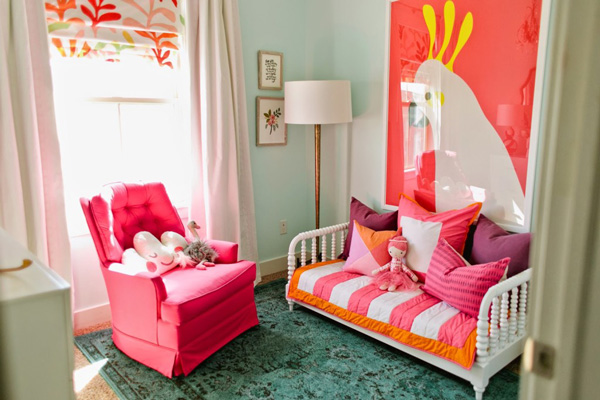 You know when you stumbled across something- whether it be a space, an outfit, or an article- on the interwebs, and you wonder how it could've remained hidden from you as long as it did!? Because you were just meant to see it or read it?!?!?!
That, my friends, is how I feel about this little girl's bedroom from House of Jade Interiors. It popped up in my Pinterest feed yesterday and I was almost beside myself when I saw it. I pretty much love everything about it- from the color scheme, to the furniture to the artwork and upholstery. It is design perfect. And though the room belongs to a five-year-old, the design of the room is sophisticated, and could as easily belong to a grown woman (IMO).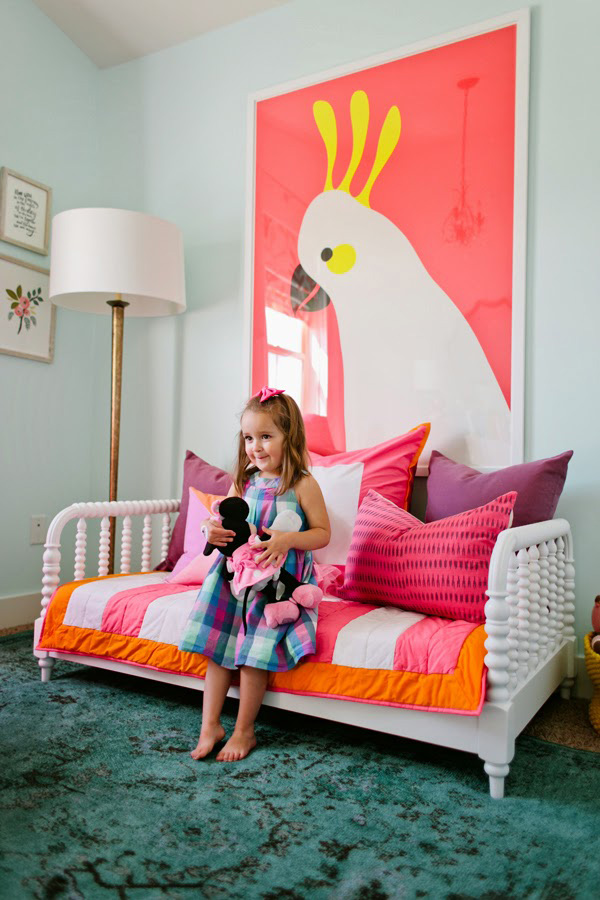 First of all, how cute is little Jane? Secondly- the artwork! The colors and large scale of the print make it a great focal point for the room.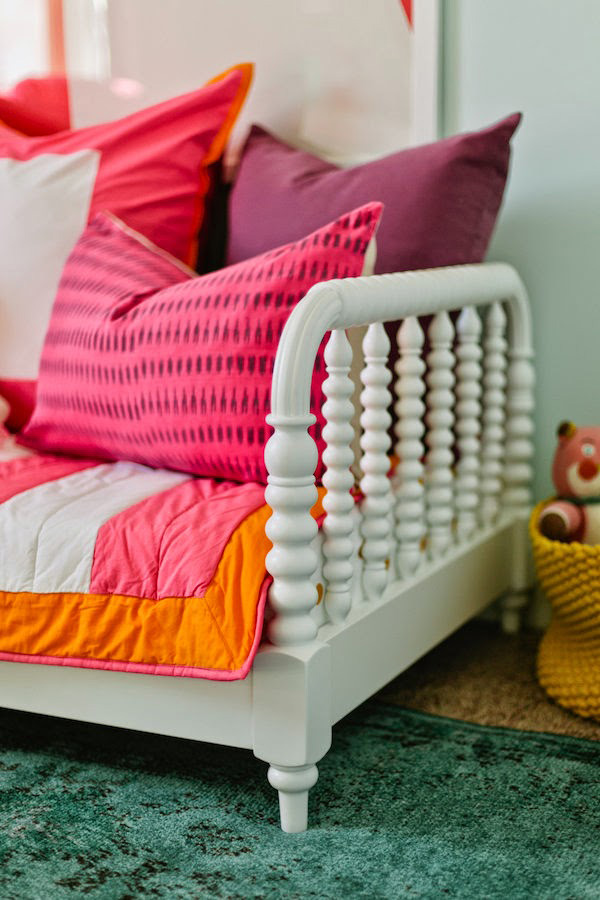 I love Jenny Lind beds, and this one is no exception! It is traditional and classic, yet the spindled rails add a touch of whimsy. I will most definitely be using the crib-version in my nursery!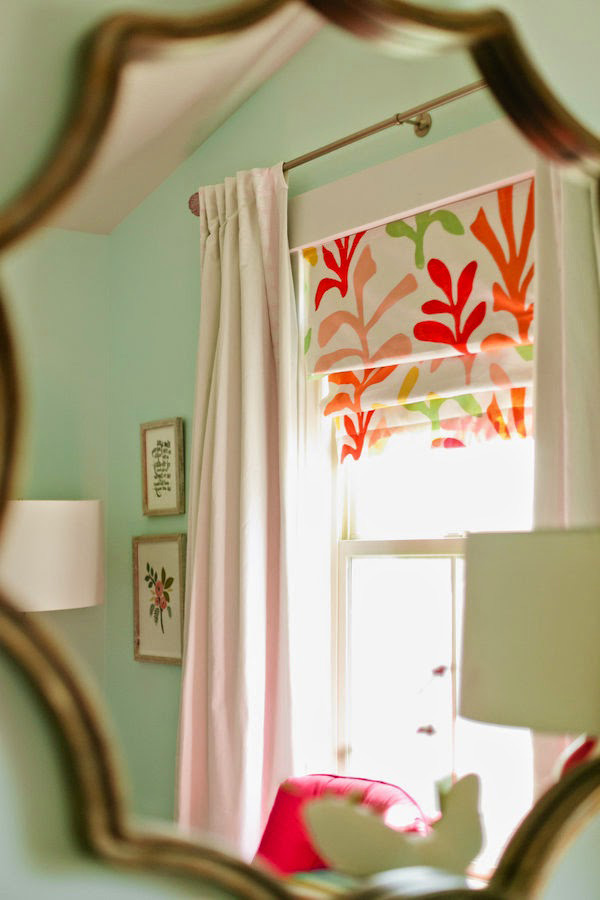 The matisse-inspired printed roman shades really compliment the other neon colors in the room. Something I don't often see is the use of both roman shades and traditional curtains in the same window- but it totally works here.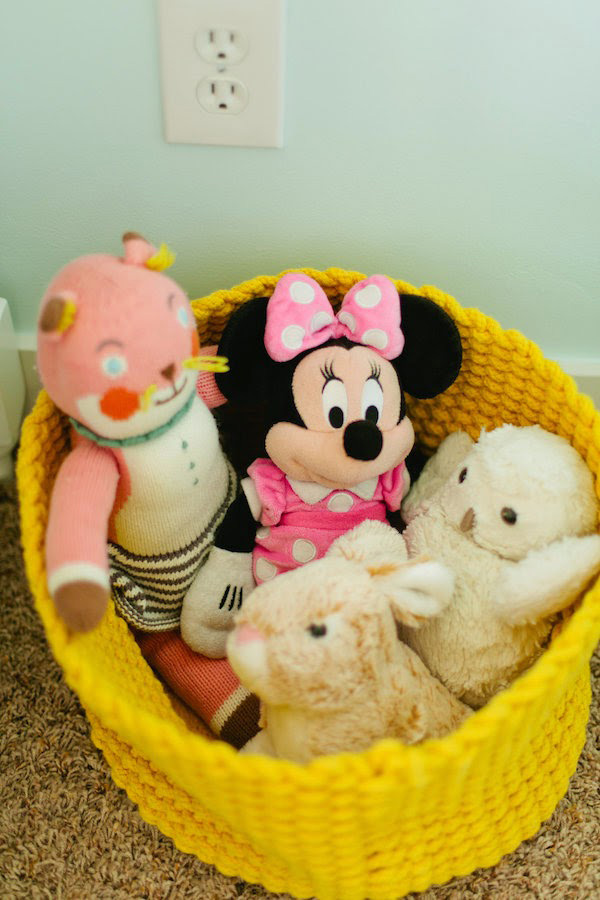 A basket full of lovies that look, well, well-loved. I'm also glad to see that the next generation of young children know and love Mickey Mouse and all of his friends.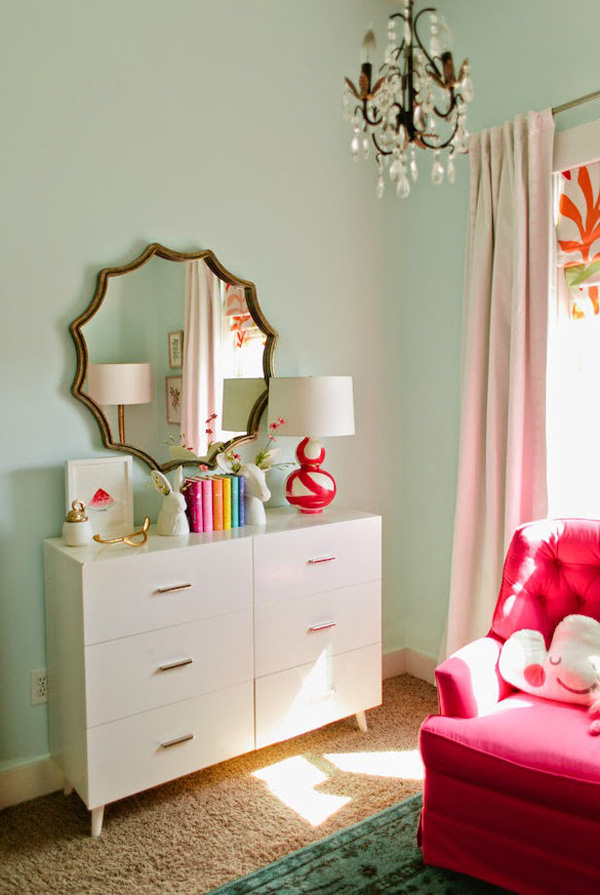 The reverse-scallop wall mirror adds the perfect amount of visual movement to the space. Also, how fabulous is that brush strokes lamp?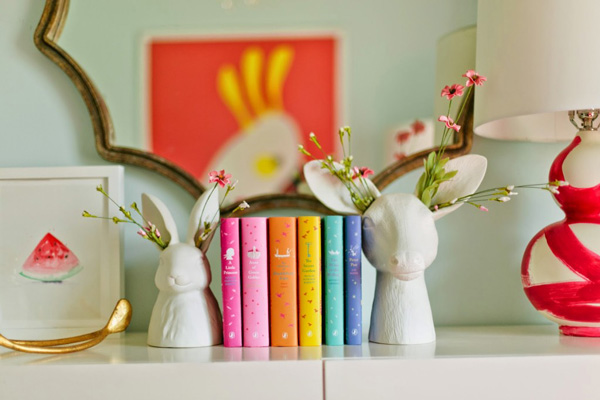 Here, the designer added sweet (and age-appropriate) decorative accents, such as the porcelain bud vases and the Puffin's Classics childrens story books.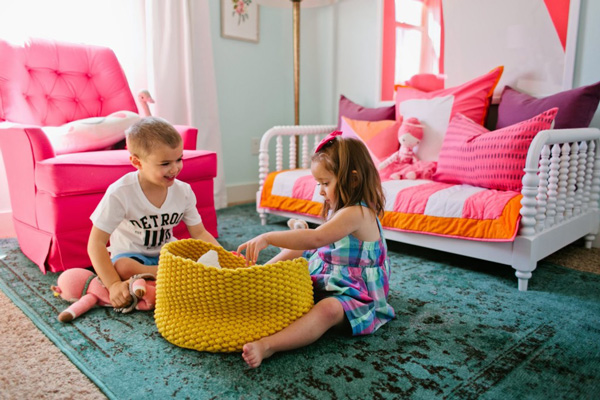 All images via House of Jade blog
So what do you guys think of her "big girl" room?