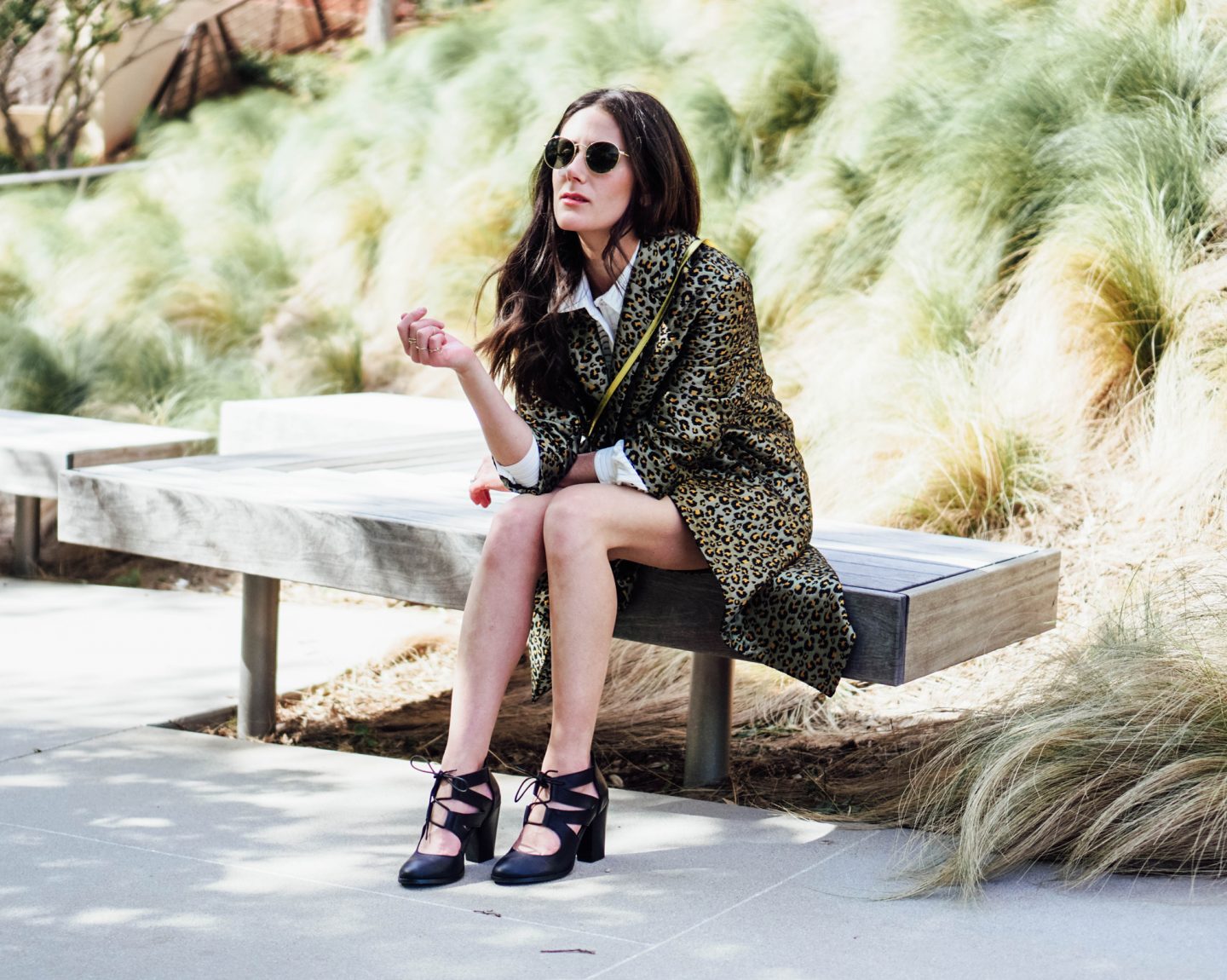 Hi friends! Has everyone been enjoying this gorgeous weather as much as I have? The temperature has been so perfect here in Oklahoma City- I've even made a concerted effort to get outside and enjoy it. Because, in the back of my mind, I know summer will be here all too soon, and along with it, the unrelenting heat!
This past Sunday was one of those beautiful days. We had just gotten off church and I was wearing the prettiest new heels from Restricted Shoes (the actual name of the shoes is Wish Me. Did I mention that they come in the freshest powder blue color?). Their closed toe makes them the perfect shoe for this transitional weather we're having, but the cutouts on the side keep them from feeling too wintery. And I'm loving the lace-up front, which is a fun update to the classic Mary Jane heel. But, maybe one of my favorite features is the zipper closure in the back (which means, you can slip them on and off without disturbing the perfectly tied lace-up front)! Oh, and did I mention that my pair came with pink laces? I love that I can change them out according to my outfit! I have even though about buying different color laces to have on hand. Another heel of theirs that I am majorly crushing on is this pink kitten heel with an ankle strap. It would look so cute with a pair of skinny jeans or a maxi dress!
Right now, you can get these beauties for a steal- Restricted Shoes is offering 25% off regular priced shoes with code 'DANDY25'. Code expires 4/30/17.
Since it was still on the cooler side, I decided to get some wear out of my new leopard jacquard coat (unlike its appearance, it's super lightweight and perfect for Spring). Underneath, I layered this white ruffled yoke button-up, my go-to faux leather skirt, and this chartreuse crossbody bag, which paired perfectly with the green from the jacquard coat.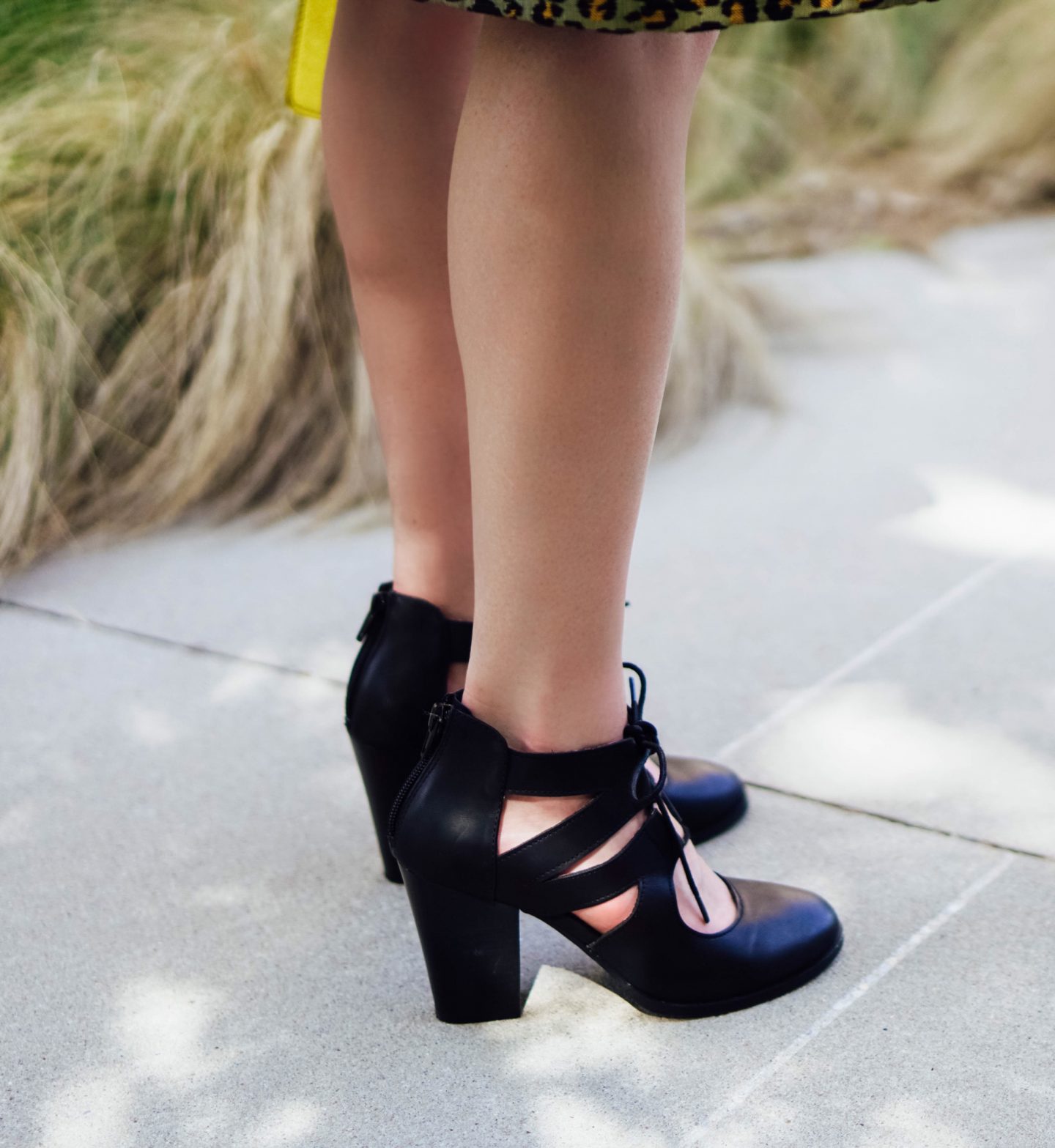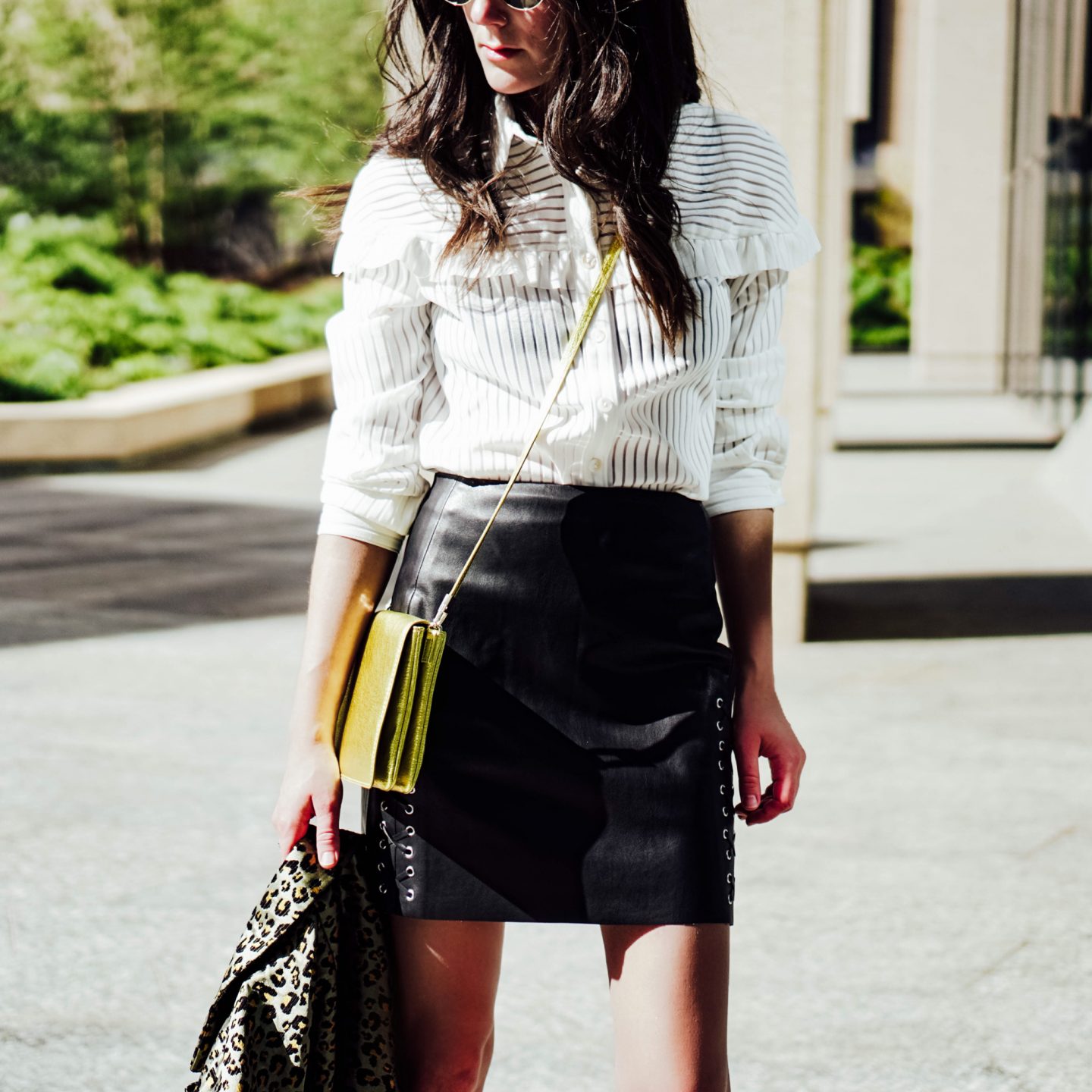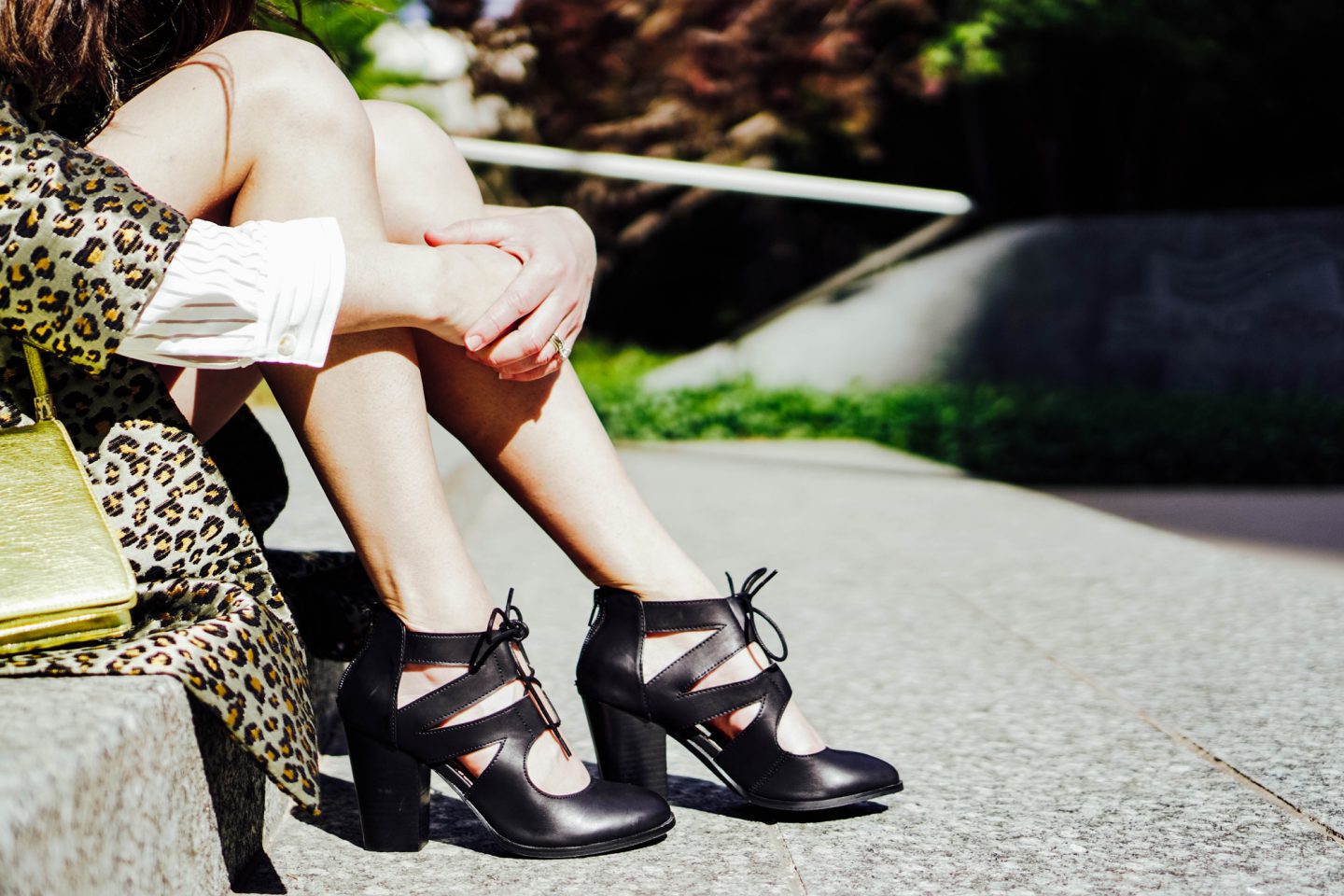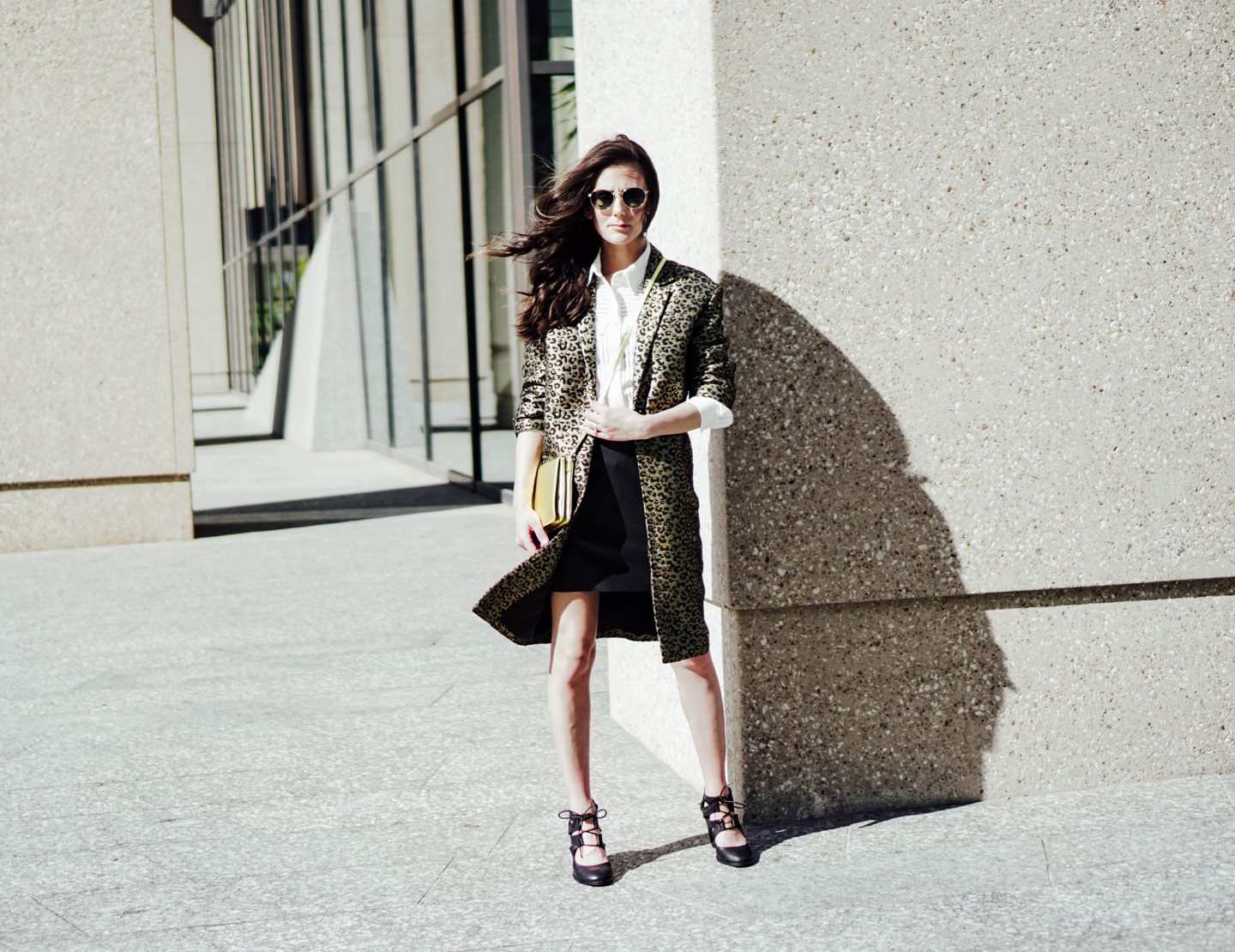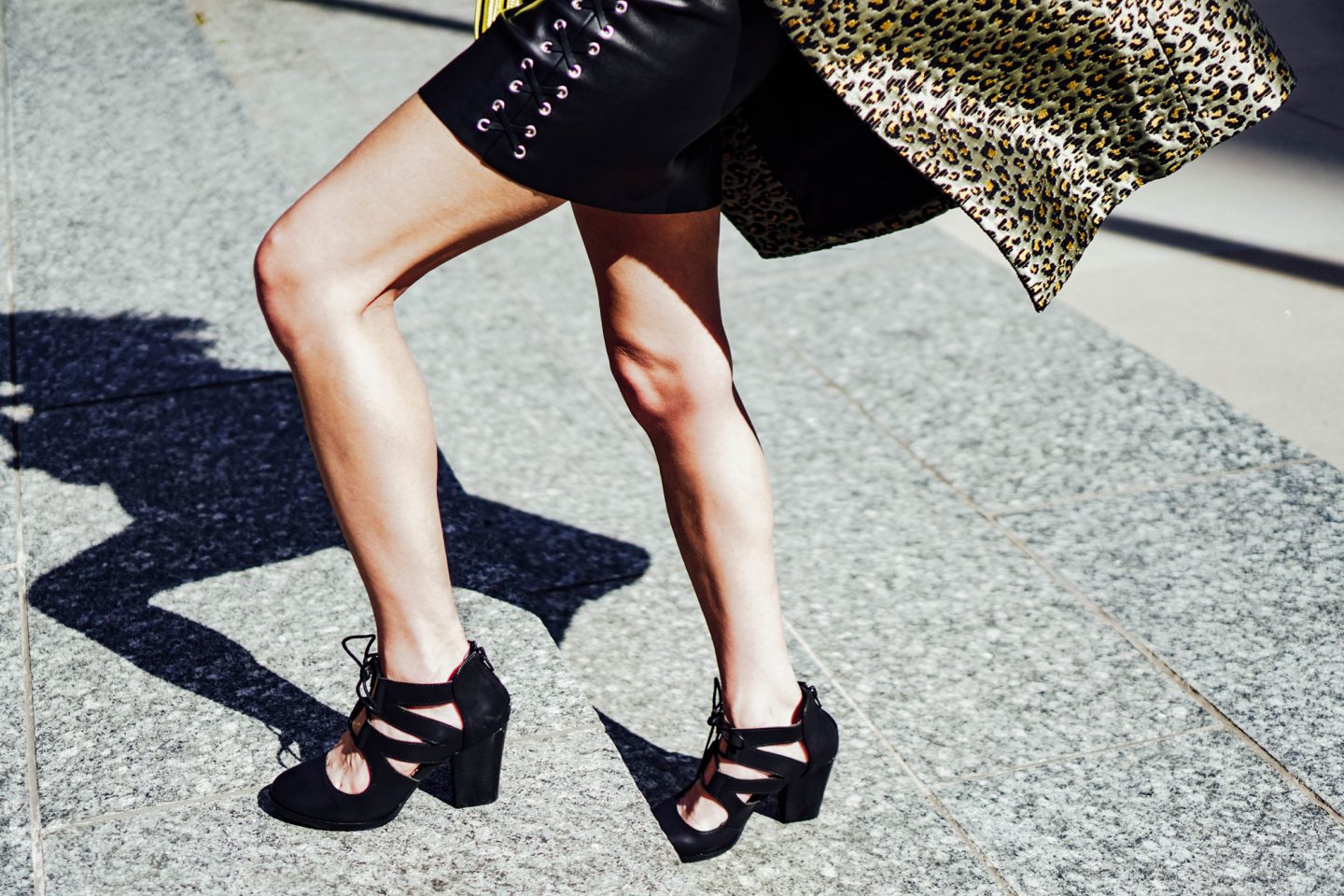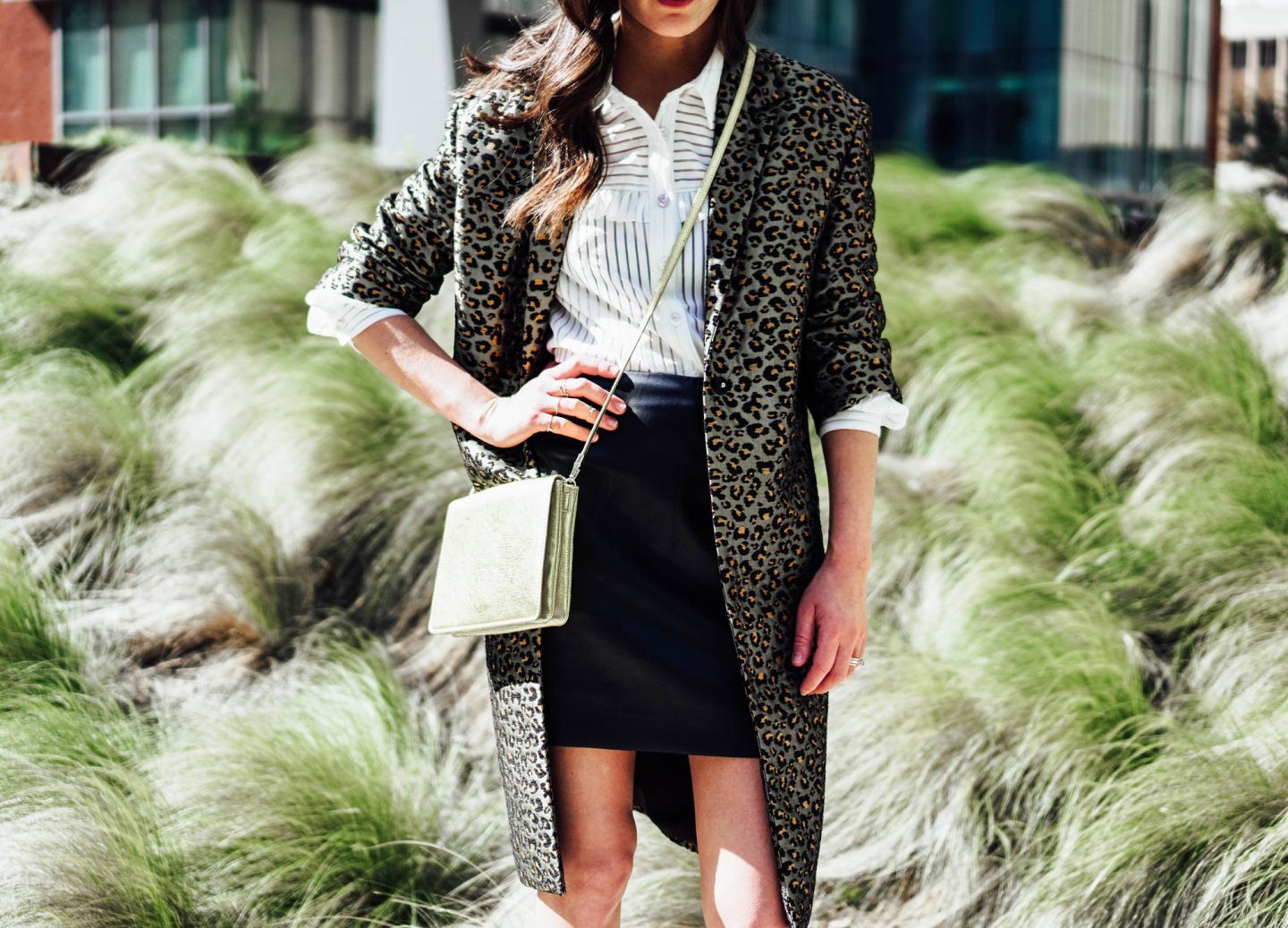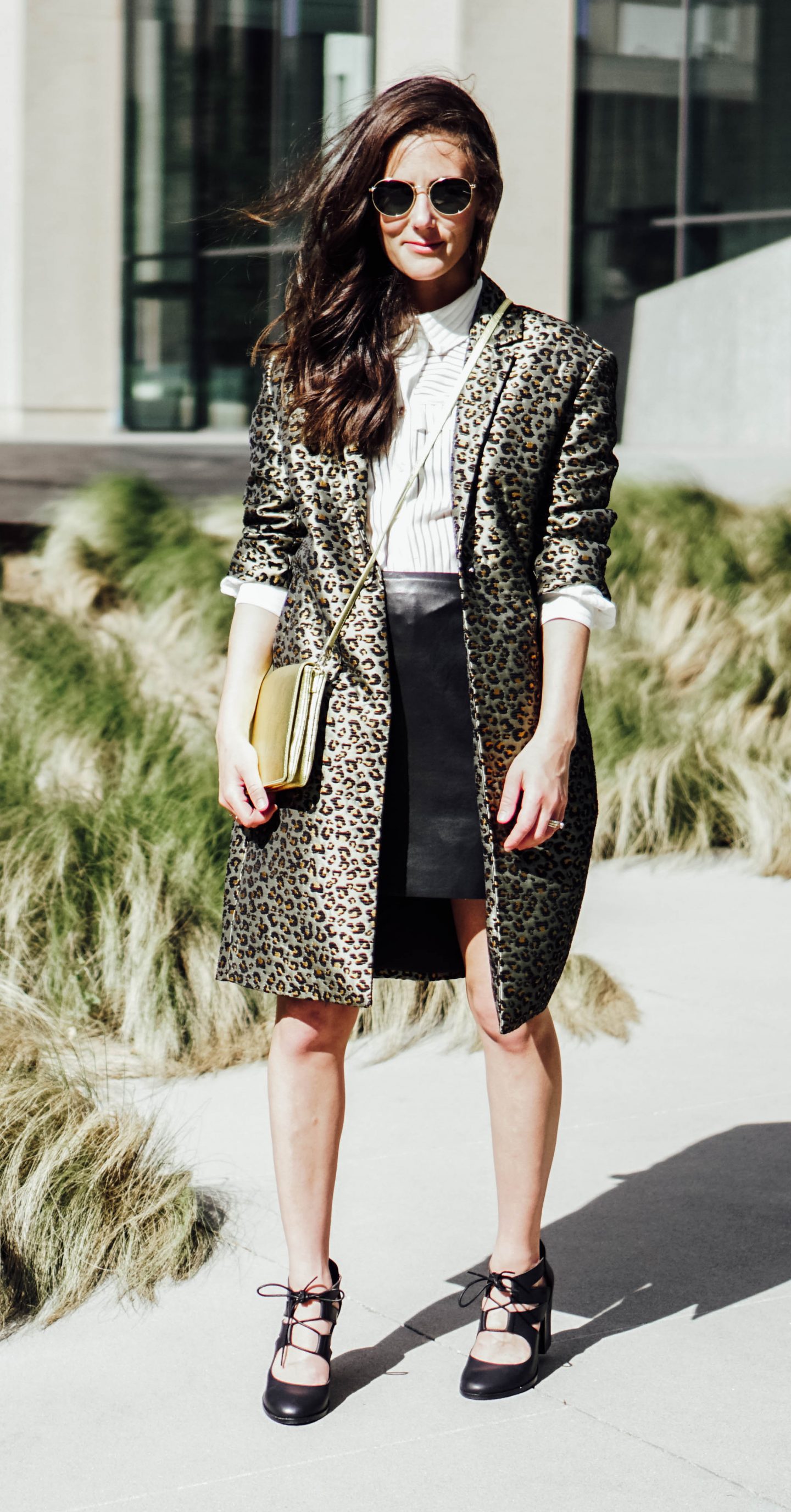 A special thanks to Restricted Shoes for partnering with me on this post and for making The Dandy Liar possible!