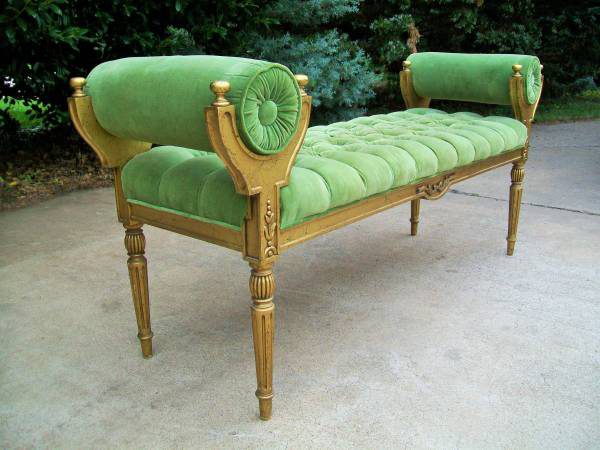 Hey guys, it's that time again… my favorite time of the month. Time for a little Craigslist stalking, Oklahoma City-style. Here are this week's finds: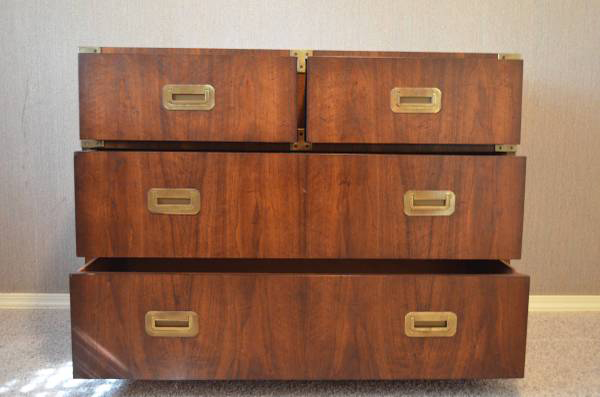 1. Midcentury Herendon & Co. Campaign-Style Dresser – $395
Now I would, of course, prefer that it cost $175, because then I would snatch it up and make it the changing table in Johanna's nursery. But alas, I will continue to stalk it until the price drops.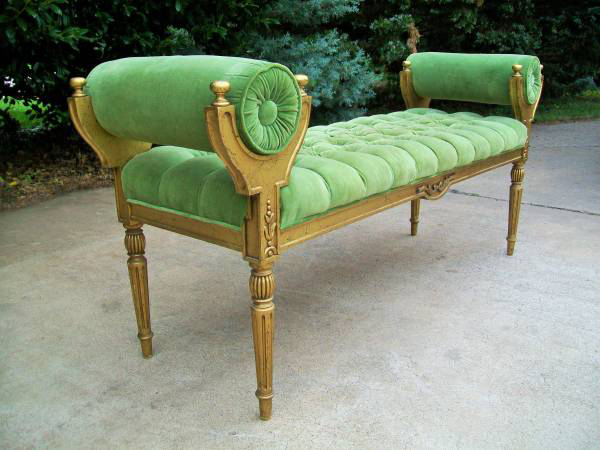 2. Hollywood Regency-Style Velvet Tufted Bench – $450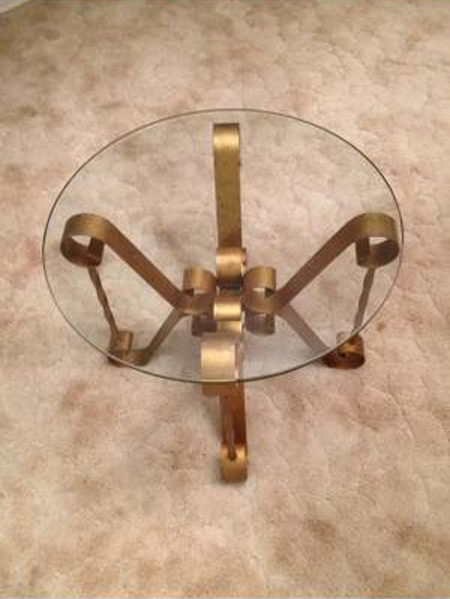 3. Hollywood Regency-Style Glass End Table – $50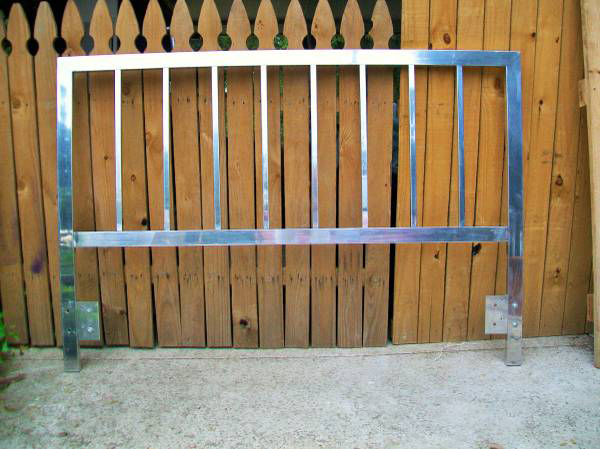 4. Mid-Century Modern Milo Baughman-Style Chrome Headboard – $100
With this price tag, how could you not? This headboard totally has a 1970s glam vibe. It is also identical to this headboard from CB2 that's retailing for $600.
5. 1920s Antique Kilim Rug – $130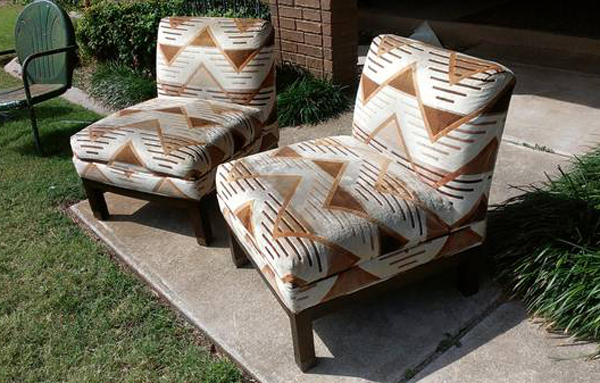 6. Pair of Velveteen Loveseat Chairs w/ Aztec Pattern – $200
I would not even touch the upholstery on these bad boys! They are gorgeous, with all of the neutral tones you would want in a pair of statement chairs.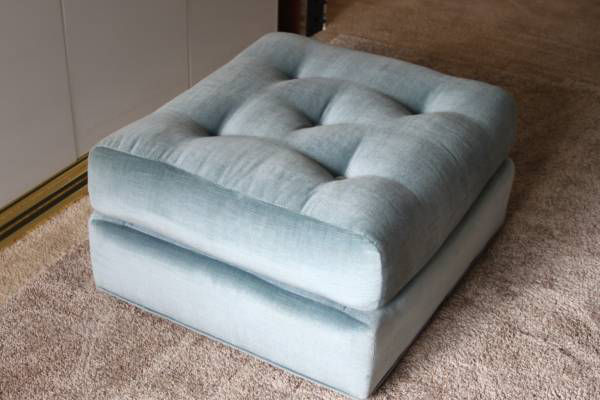 7. Vintage Tufted Velvet Rolling Ottoman – $30
You may see this piece and think, this is just an ottoman missing its mate. I look it at see the seating for my closet/boudoir. It would be the perfect little place to perch while I put on my shoes, or sit staring at my clothes wondering what to wear. Also, I am such a sucker for velvet. And at $30, it costs less than dinner and drinks!