Trolling Craigslist is one of my favorite daily activities- especially now that I have a house to buy for.
Back when we lived in L.A. (where Craigslist is most amazing due to the large population of people… and people with good taste…. aaaannd midcentury furniture), going on Cragigslist was pure torture. Our apartment was 750 sq ft, and bursting at the seams with the little furniture that we did have. How tight was it, you ask? So tight that my husband had to shimmy across our bedroom to get to his side of the bed. And he's not a big person.
Back to my story: no space + minimalist husband = Aubrey no buy on Craigslist. A sad, but true, story. So for 2 years, I forced myself to abstain.
But NOW that I live in Oklahoma.. and have a 10×10 ft storage unit… aaand have a house to furnish, I gleefully make stalking Craigslist a daily activity. Many times I act upon my finds, texting strangers for public-place rendevous. The rest of the time, I leave tabs upon tabs open in my browser full of items that I could buy if I wanted to.
All of this is a long-winded way of saying: join me on my weekly round-up of amazing Craigslist finds. Let's gawk together:
1) King-Size Wicker Headboard | $25
Amazing, right? Beautiful as-is, or with a lacquered coat of orange paint.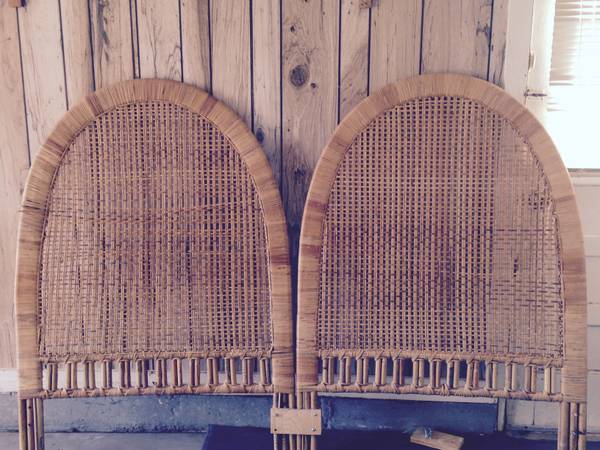 2) Handmade Wool Rug 7×11 | $300
3) Kilim Rug 9×5 | $425
Pretty, but slightly overpriced for the area. I'm also kind of over Kilims, but this one is undeniably pretty.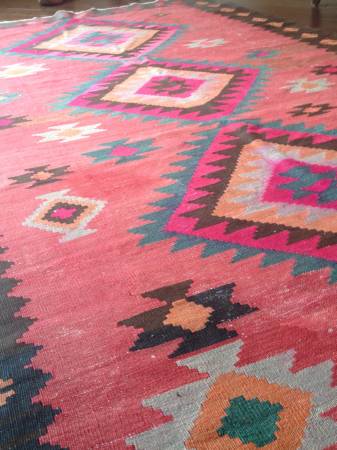 4) Mid Century Danish Modern Teak Bar Stools | $125
5) Mid-Century Modern Milo Baughman Carpathian Elm Burl Wood Headboard | $175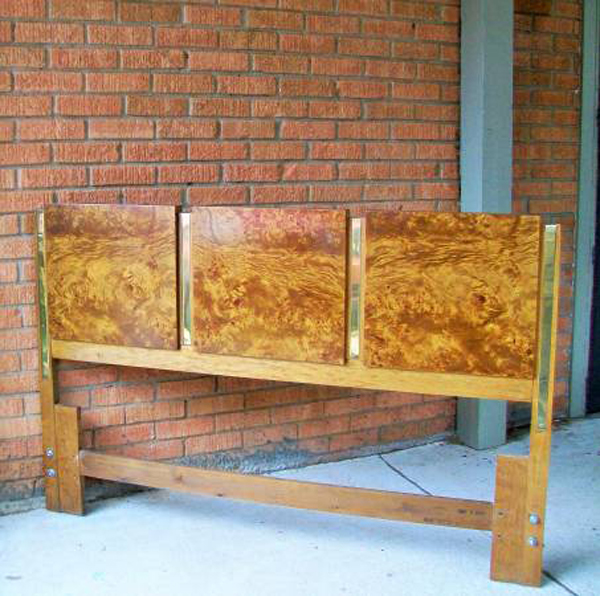 6) Mid-Century Modern Milo Baughman Chairs | $200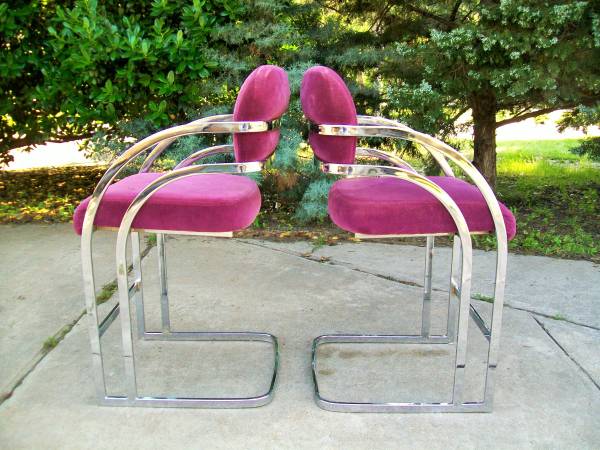 7) Mid-Century Modern Pearsall Gondola Sofa | $500