Happy Monday! Did everyone have a good weekend?
Ours was pretty relaxing. I had enough free-time to hunker down on the computer and do some reno-research. The topic du jour is kitchen sinks. And the question I'm asking is: to farmhouse, or not to farmhouse.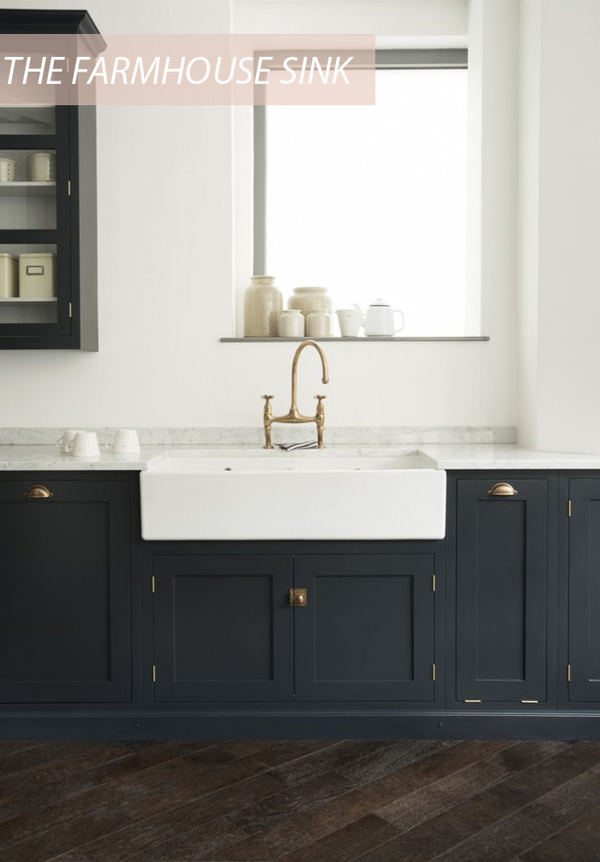 The farmhouse sink- such the buzzword, these days. It's up there with "subway tile" and "open concept." To be honest, it kind of makes me want to gag. But having had a farmhouse sink in two of my rentals, I can sing its praises: 1) it hides dirty dishes really well because of its basin depth; 2) it can hold large pots and dishes, which makes food prep and cleaning easier; and 3) if you have a sink with an apron front, it is more ergonomic than your typical under/overmount sink, as your body is able to lean against it rather than leaning over it (which equals less strain on your neck and back).
So why is there even a question here? Why not go with the damn farmhouse sink?
Enter in the dilemma of a trend forecaster: it is my nature to go against the grain, against the mass trends. The masses go left? I go right. The masses like white? I like black. You get the picture. All of that being said, I'm probably going to go with the farmhouse sink.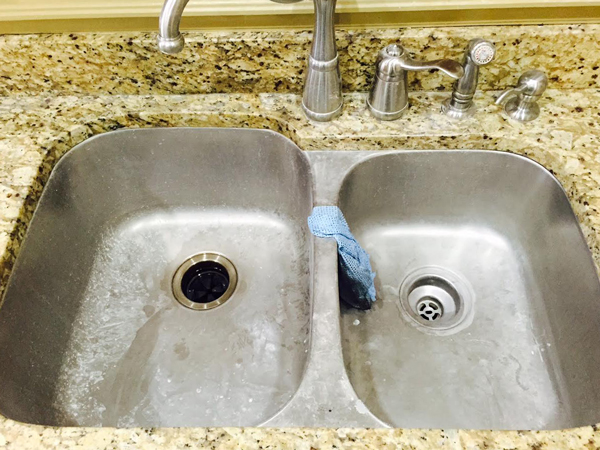 Here is our current sink. Nothing wrong with it, except the faucet is broken and needs to be replaced. Then, I reasoned, if we are replacing the countertops and the faucet, and having them custom cut to fit the sink- shouldn't the sink be something that really works for us, something we really like?
I'm thinking I'll go with a simple, single-bowl white porcelain farmhouse sink with no apron-front (an apron-front is when the exterior side of the sink is exposed, rather than being concealed by the cabinetry). Here are some looks I'm loving: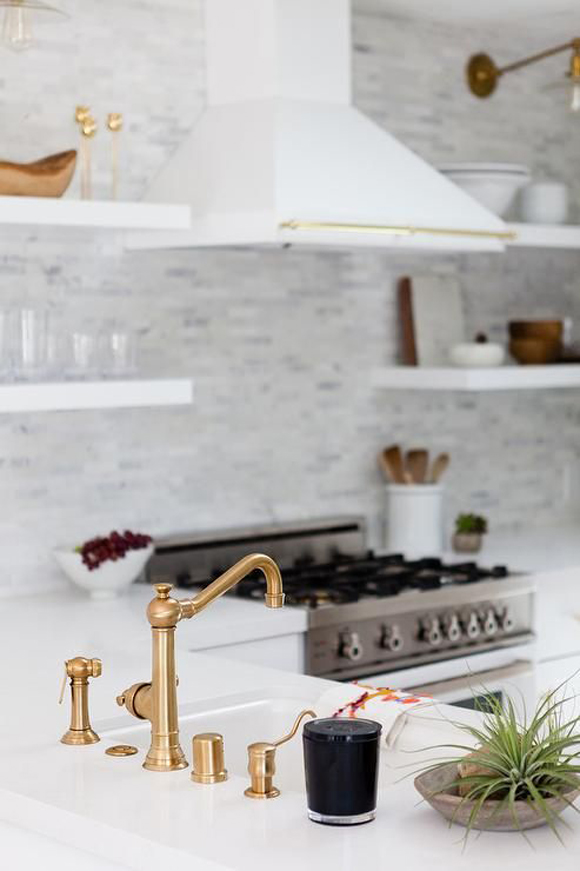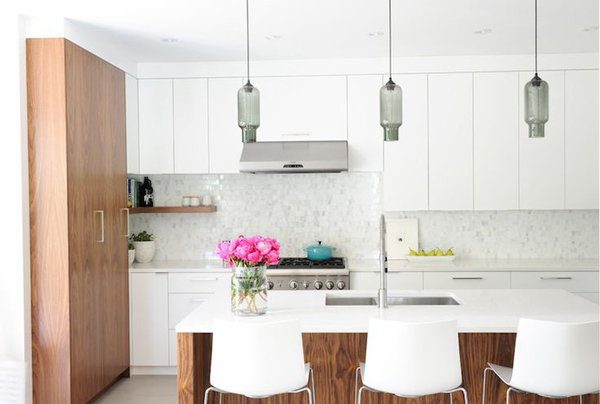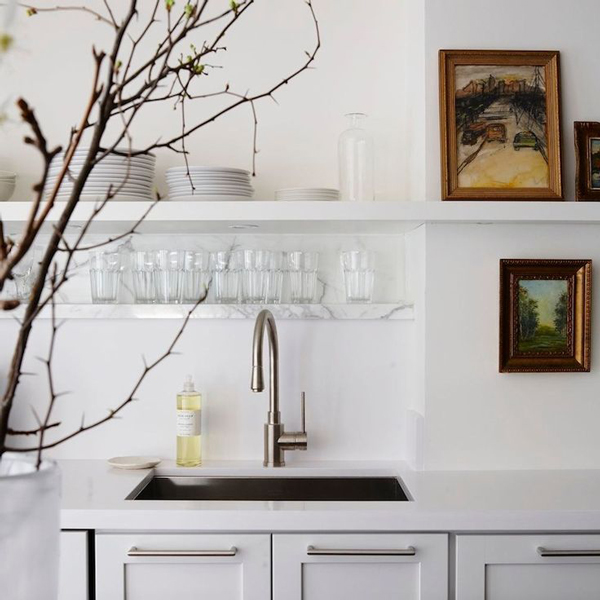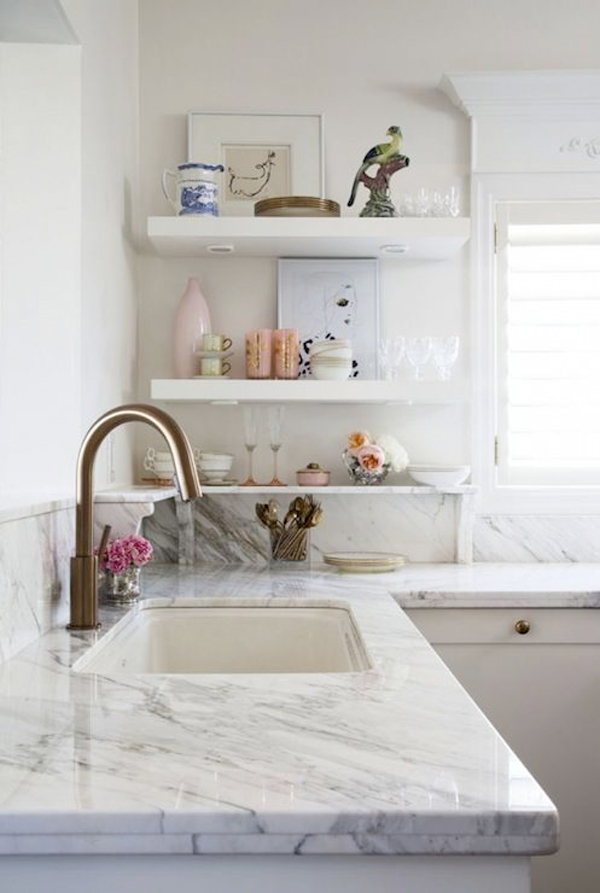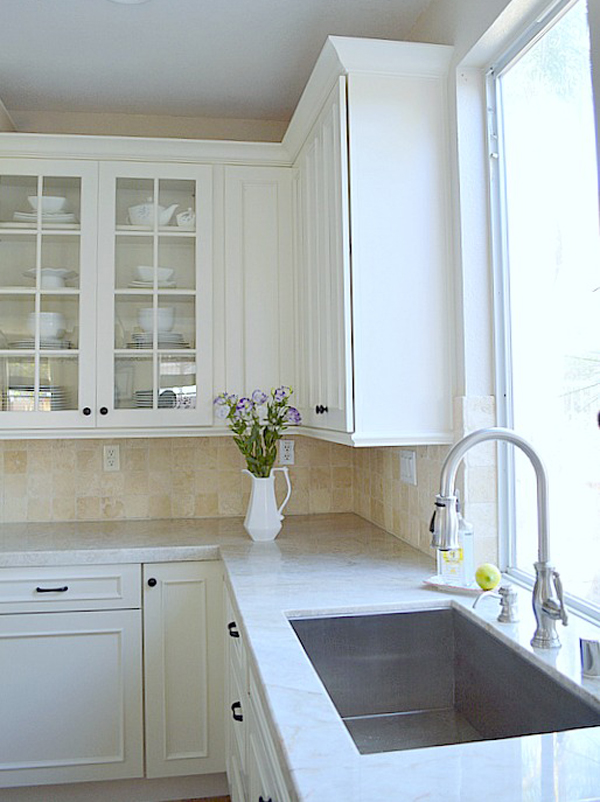 Here are some sink contenders, along with brass faucet options: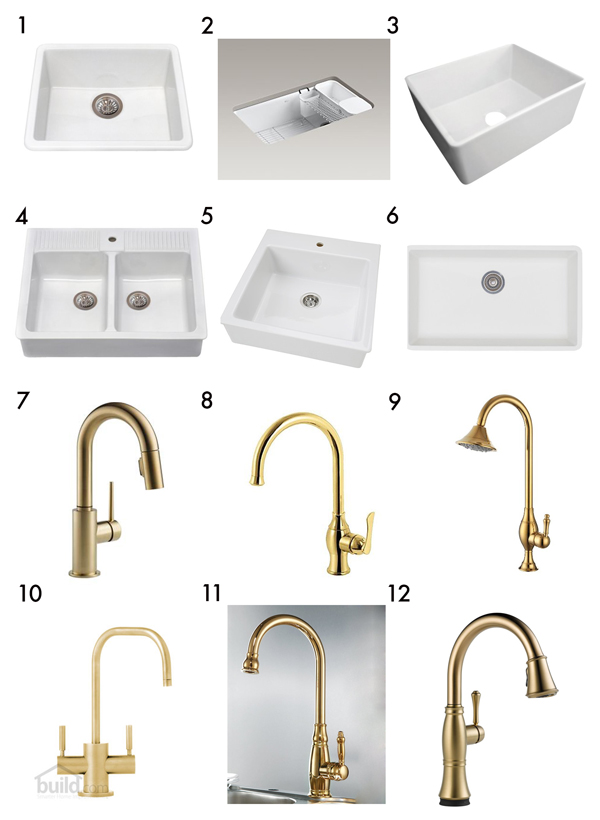 1 // 2 // 3 // 4 // 5 // 6 // 7 // 8 // 9 // 10 // 11 // 12