I think its safe to say: I'm obsessed with lights. I remember when I was planning my wedding back in 2011, I designated a portion of our budget to lighting. It was that important to me (no uplighting though, cough cough).
And having a new house to outfit has brought to light my lighting fixation. Along with my front door backplates, it was one of the first things I started looking for when we put an offer on our house.
So today, I gathered all of my light fixtures together so I could photograph them. There they were, lined up like over-sized trophies glistening in the sun. I even called my mother-in-law outside to look at them with me. I was so proud. It was as if I had fabricated and wired them myself (which I didn't). But I did scour Craigslist and Ebay to find them, and that has to count for something.
Here they are:
Two observations: 1) I like white globes (obvvvvviously); and 2) I like brass. I also like chrome.
I'm thinking I may spray paint the first light red, and replace the white globes with clear ones. The second light will be outfitted with some of these guys. Light number three is going in the eat-in kitchen area next to the red hutch. Not sure what I'm going to do with number four yet. I'm thinking in our office space, since its the only room in the house with 12 foot ceilings.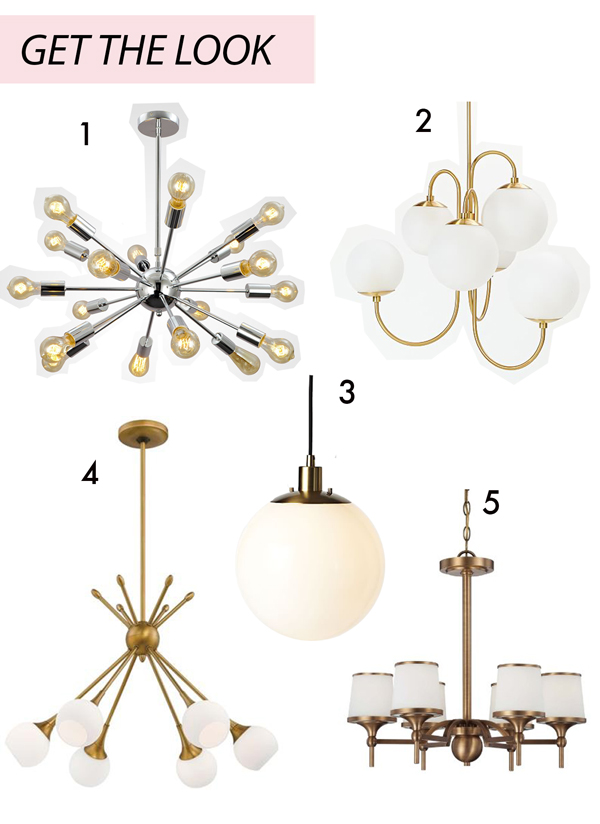 I'm saving floor lamps, wall and ceiling lights for another post.
What do you guys think? Are you over the brass light trend? Any personal favorites, or other lights you've found on the internets? If so, post the link below in the comments.