Red, my friends, is not for the faint of heart. It can be bold and slightly "in your face" if you're not careful. But maybe that's the look you're going for. Its definitely the look I'm going for.
I say this because in my research for renovating our kitchen, I noticed that a majority of kitchens I was drawn to had some element of red in them (not so much a blue-red, but more of a tomato red).
Almost certain that I didn't want to commit to red kitchen cabinets, or even a red backsplash, I decided to channel my red lust into this bad boy (the built-in hutch in our eat-in kitchen). Its a lot of wood (as-is), and I knew that installing the hardwood floors would push it over the proverbial wooden edge.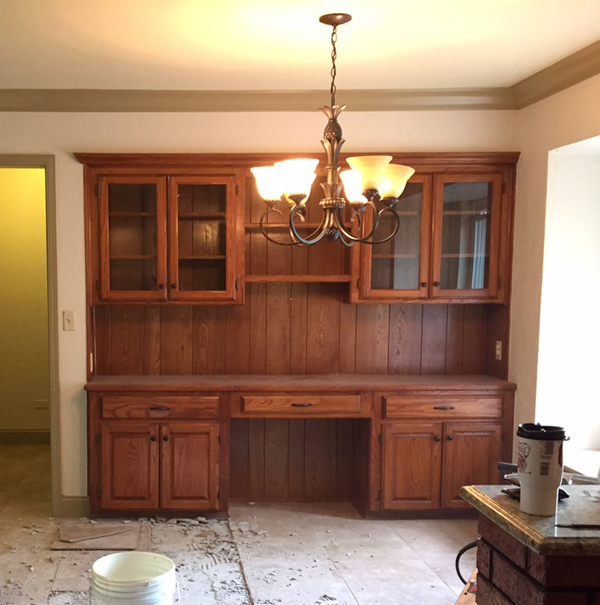 Here are some of the images that I kept pinning: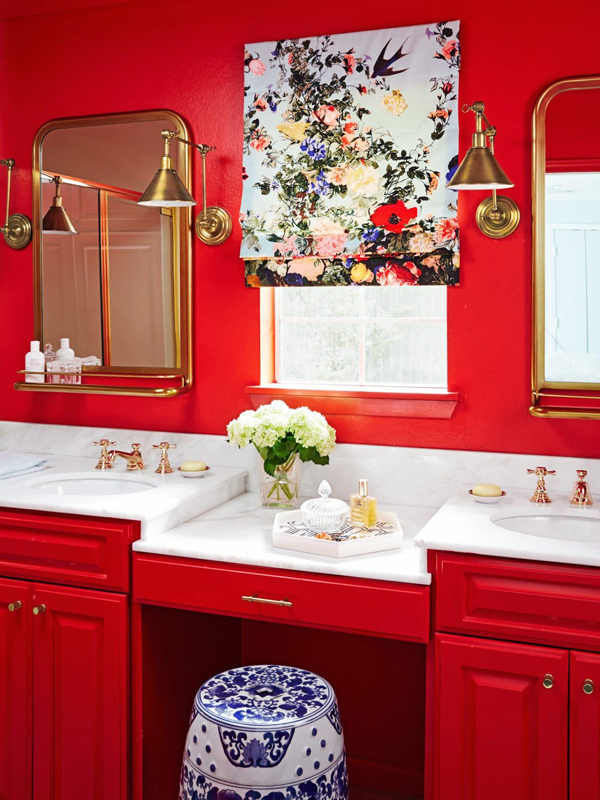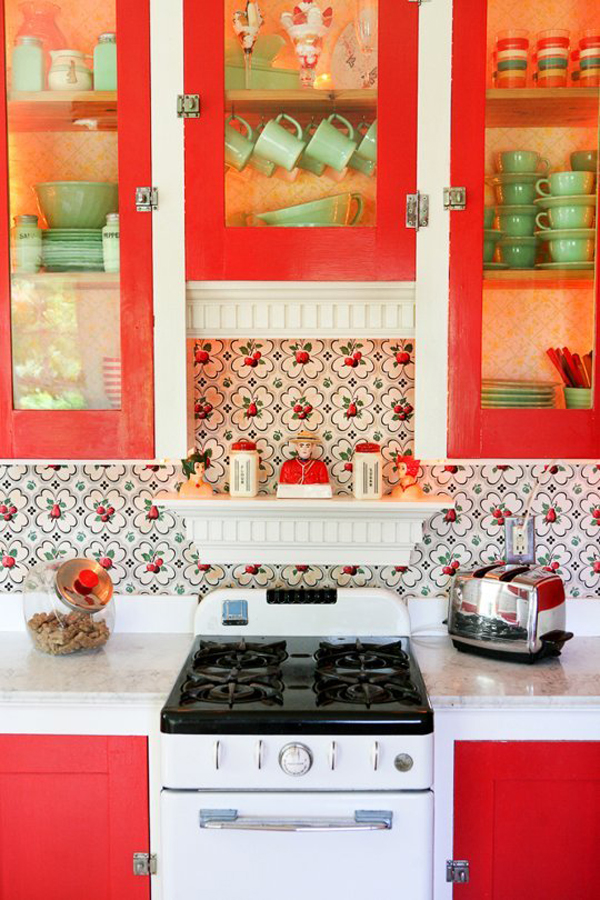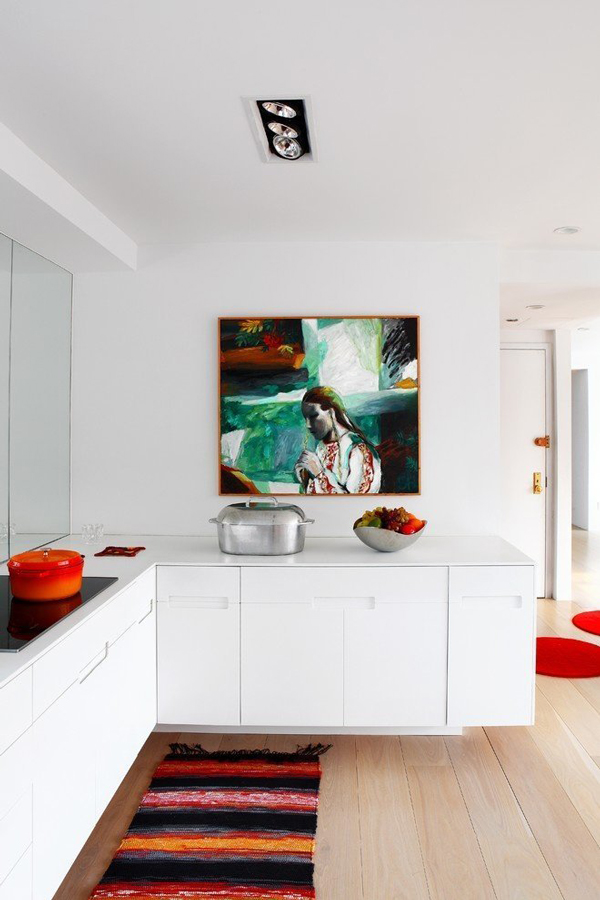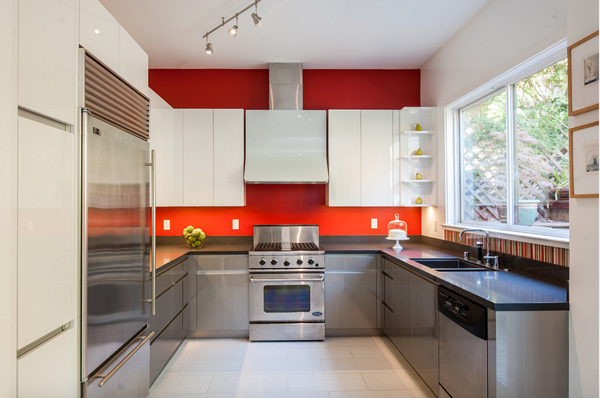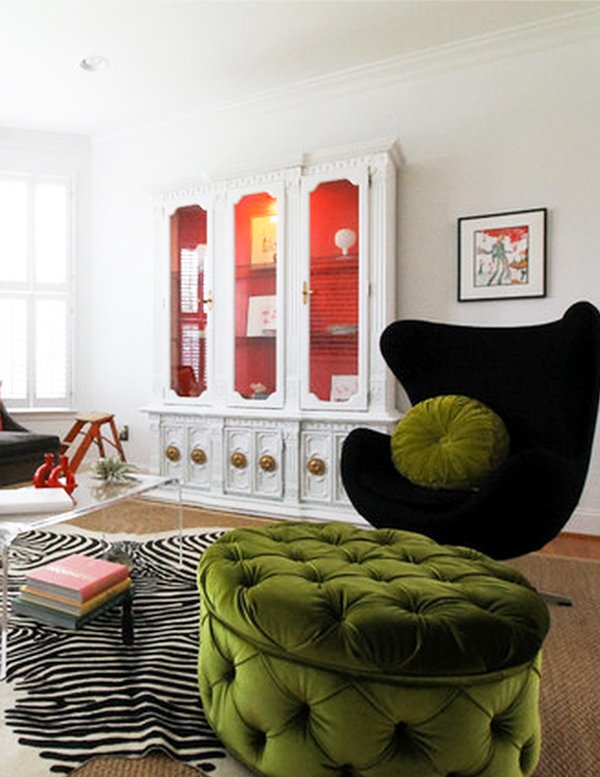 So here it is again: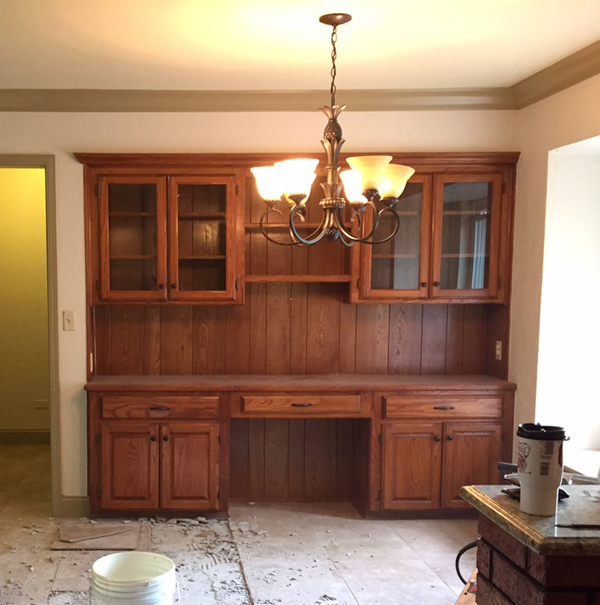 I wanted to get a sense for what it would look like with the red paint, so I mocked up a few options: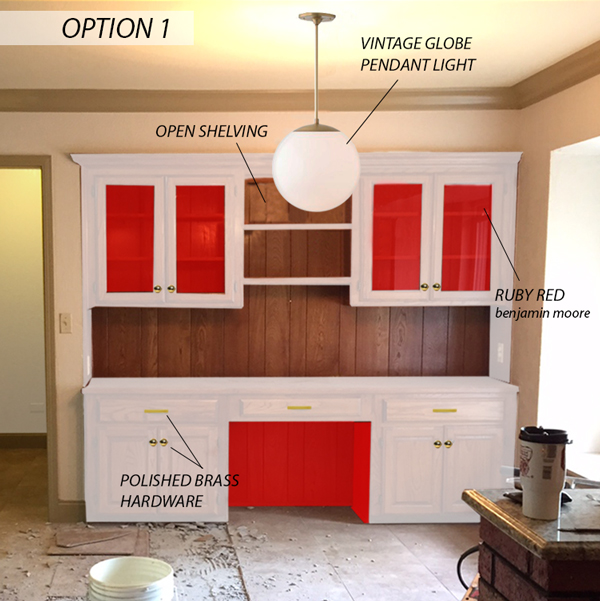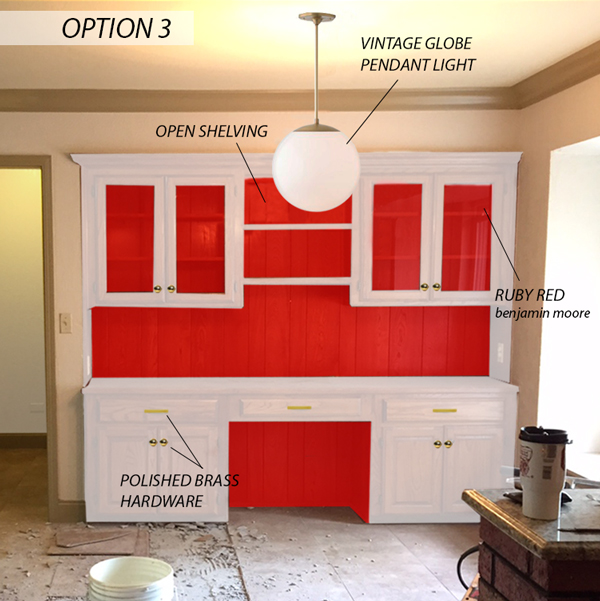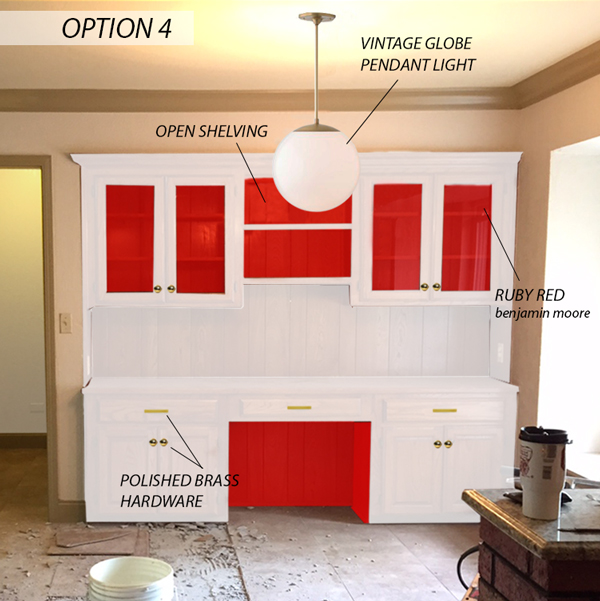 I haven't narrowed it down yet, though I may go ahead and have to eliminate option 3. Seems like too much red. What do you guys think? Let me know your favorite in the comments below.